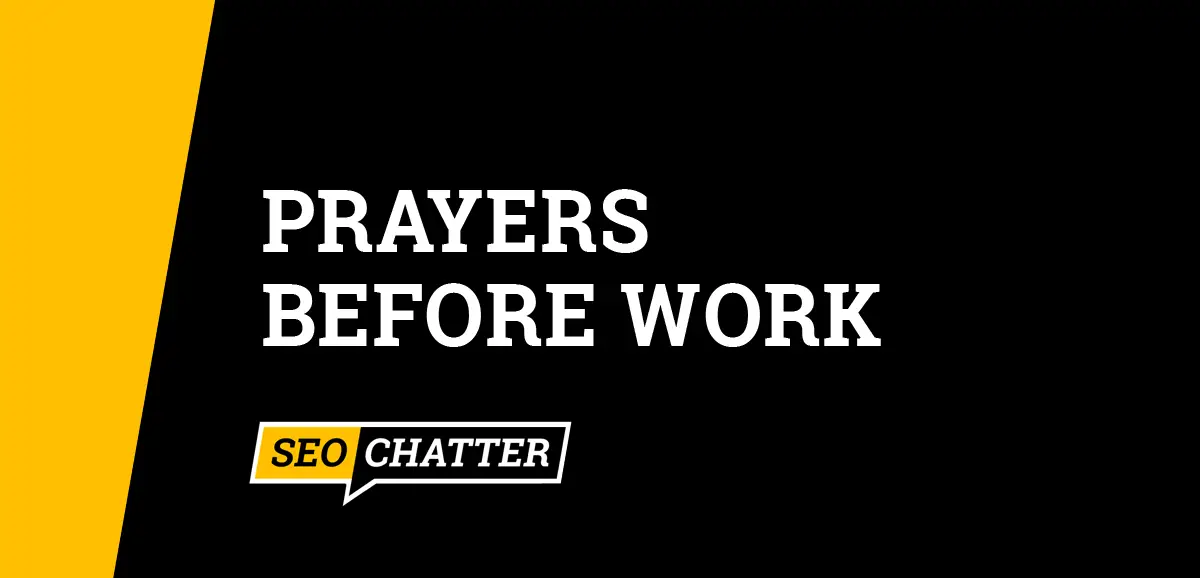 Are you looking for a good prayer before work?
How about prayers for your workplace and colleagues?
Below, you'll find a list of prayers you can use to pray to God to prepare yourself and your coworkers for a blessed day and to help you all work for the glory of the Lord in your organization, company, or business.
This page includes the best prayer before work (everyone should know), several other work prayers for God's blessings, a prayer before a meeting, starting your work, prayers for colleagues, all workers, and more.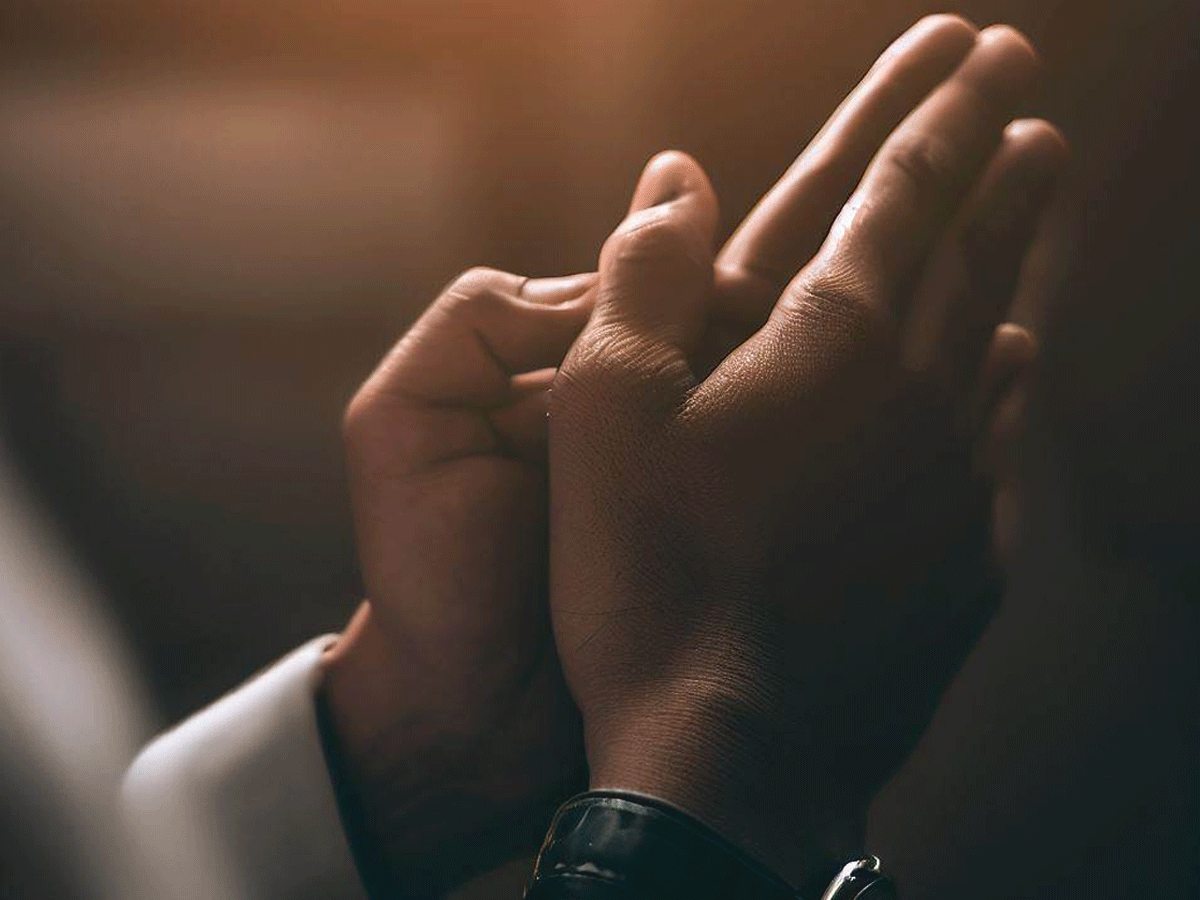 The Best Prayer Before Work
The best prayer before is the Lord's Prayer, which is the prayer that Jesus taught his disciples to pray, and it covers all the essential aspects of prayer for both your business and personal life: praise, petition, forgiveness, protection, and submission. You can say this prayer anytime before or during the work day to connect with God more spiritually:
Our Father in heaven, hallowed be your name. Your kingdom come, your will be done, on earth as it is in heaven. Give us this day our daily bread, and forgive us our debts, as we also have forgiven our debtors. And lead us not into temptation, but deliver us from evil.

The Holy Bible English Standard Version (ESV)
More Prayers Before Work
Lord, I give you all that I am this day. Please brush away my weariness, so that I may be inspired in my work. Help me to discover new ways to reveal your love to all I meet. Keep my mind clear and focused on all I need to achieve, and give me the wisdom to overcome difficulties and find solutions. I look to you and trust you are with me this day. Amen.

living-prayers.com
Lord, I offer you my work I give you the disappointment. I feel I surrender by disillusionment. I confess my weakness Reconnect me with You. I want to live again. To be fully alive. Stir in me a new song. May I sing for joy. Envision my mind. Equip my hands. Anoint my feet. Empower my voice For your service and your work. This day and every day. Amen.

lords-prayer-words.com
My Heavenly Father, as I enter this work place, I bring your presence with me. I speak your peace, your grace, your mercy and your perfect order into my work. I acknowledge your power over all that will be done, spoken, thought and decided within these walls. Lord, I thank you for the gifts you have blessed me with. I commit to use them responsibly in your honor. Give me a fresh supply of strength to do my job.
Anoint my projects, ideas, and energy, so that even my smallest accomplishment may bring you glory. Lord, when I am confused, guide me. When I am weary, energize me. When I am burned out, infuse me with the light of the Holy Spirit. May the work that I do and the way I do it bring faith, joy and a smile to all that I come in contact with today. And oh Lord, When I leave this place, give me traveling mercy.Bless my family and home to be in order as I left it. Lord, I thank you for everything you've done, everything you are doing, and everything you are going to do. In the name of Jesus I pray, with much love and thanksgiving. In the name of the Father, and of the Son, and of the Holy Spirit, Amen

divinepraises.org
Lord God, our Father, and Provider thank You for our work. Through it, we find purpose in our life. Through our work, we are able to continue providing for our families and loved ones. Give us strength each day as we go to work. Keep us safe in our workplaces. Guide us and inspire us to always give our best in all that we do. Through Christ our Lord. Amen.

avepray.com
Prayer Before Going to Work
Heavenly Father, thank you for this new day and the opportunity to serve you through my work. I ask for your guidance and grace as I face the challenges and opportunities ahead. Help me to be faithful, diligent, and honest in all that I do. Let me be a blessing to my colleagues, clients, and customers. Let me reflect your love, joy, and peace in every situation. And let me always remember that you are with me, supporting me, and providing for me. In Jesus' name I pray, Amen.
Prayer Before Starting Work
Gracious God, thank you for the gift of work and the opportunity to use my talents and skills for your glory. I ask for your blessing and protection as I begin my work today. Help me to be productive, creative, and cooperative. Let me be a positive influence and a source of encouragement to others. Let me be faithful to my duties and responsibilities. And let me always seek your will and your glory in everything I do. In Jesus' name I pray, Amen.
Prayer Before Work Meeting
This prayer is for when you want to ask God for wisdom and guidance before a work meeting or discussion.
Father, as we gather together we thank you for your endless goodness to us. Thank you for all the skills and talents that you have given us and for everyone that is part of this wonderful team. We pray that you would give us great wisdom and insight as we discuss our work plans and make decisions about the future. We open our hearts to you now and invite your Holy Spirit to be present among us. Thank you, Lord. Amen.

learnreligions.com
Prayer for Colleagues
This work prayer is for your colleagues.
Loving God, thank you for the gift of colleagues and the opportunity to work together as a team. I ask for your grace and mercy for each one of them, especially those who are facing difficulties or challenges in their personal or professional lives. Help us to support each other, respect each other, and learn from each other. Help us to communicate effectively, collaborate efficiently, and celebrate joyfully. Help us to be faithful to our shared vision and mission, and to honor you in all that we do. In Jesus' name I pray, Amen.
Prayer for All Workers
This is a good prayer for all workers at your company or organization to invite God's presence and blessing into your workplace and your coworkers' lives.
Living Lord, be with us as we work today. Fill this office with inspiration and energy. Help us to work as a team, and bring out the best in each other. May we be efficient and achieve all we need to, but also remember to rest. May this place be full of fun and friendship, and may relaxation and harmony inhabit this space. Thank you for this new day and the opportunity to work together. Amen.

learnreligions.com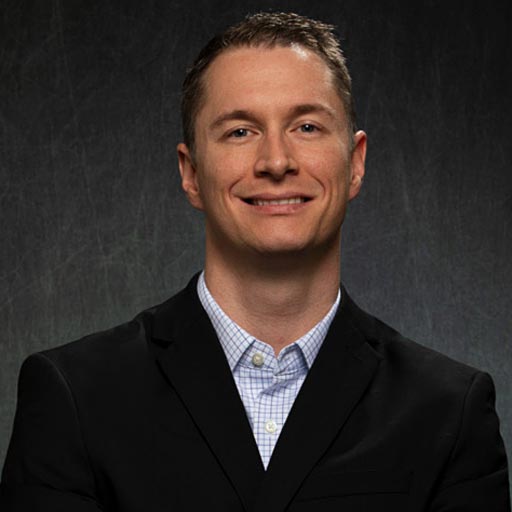 Stephen Hockman is an entrepreneur and founder of SEO Chatter. He specializes in search engine optimization and digital marketing and has been fascinated with SEO since 2005. His goal is to share the best tips and news about search engine marketing to help you get more website traffic.