This search engine optimization (SEO) guide explains how to increase Domain Authority for SEO.
Below, you'll find a list of the top on-site and off-site optimization tips you can use to improve the Domain Authority score reported by Moz for your website based on the best practices in digital marketing.
There's also a section with additional resources that explain more about the fundamentals of Domain Authority (DA) to help you create a better search engine optimization strategy.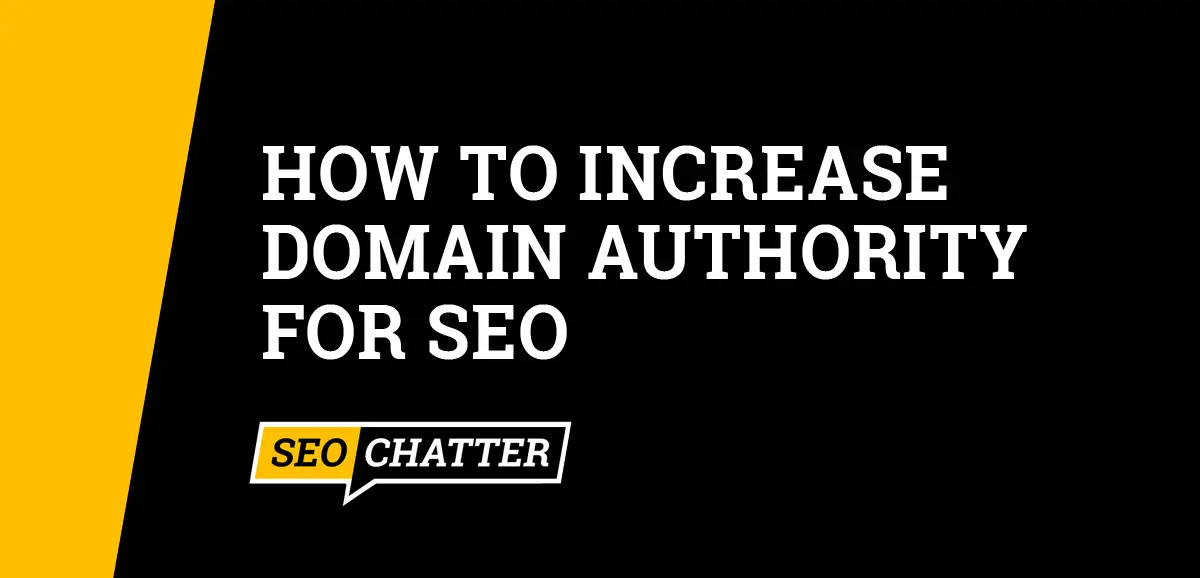 How to Increase Domain Authority for SEO
1. Get Higher Quality Links
The first way to increase Domain Authority for SEO is to get more quality links. This is a key component of the Moz Domain Authority metric.
Let's say the link was from a site whose DA is 80. This site's DA score signals that the site is high quality and some of that link equity can transfer to your website through a backlink to increase your domain's authority score.
Some of the most authoritative links you can use to build up your website's Domain Authority are government (.gov) and educational (.edu) backlinks as well as niche-relevant links.
2. Increase Referring Domains
Another best practice for improving Domain Authority is to increase the number of referring domains. A referring domain (or linking domain) is the website from which your backlink is coming.
Your website's off-site SEO improves significantly if you have many high-quality backlinks from multiple referring domains. On the other hand, your Google rankings may struggle if the backlinks to your site come from only one or two linking domains. 
SEO tools such as Ahrefs, Semrush, and SE Ranking can provide you with a proper report of all the referring domains that are linking to your website. You can lose potential traffic, sales, and engagement if you don't get high-quality referring domains, so it's important to work on achieving more of them.
3. Acquire More Total Backlinks
Acquiring more total backlinks to your website is a good way to increase your Domain Authority for search engine optimization. 
A single backlink from one domain may not always make a significant improvement to your Domain Authority score compared to getting many links from the same site. Therefore, you should ensure that you acquire several links from each domain when you can if you want to increase your Domain Authority metric.
4. Remove Spammy Backlinks
Next up on this list of Domain Authority optimization tips is to remove spammy links from your website's backlink profile. While good links can increase Domain Authority scores, spammy links will negatively affect the DA metric.
Search engines like Google view the links pointing to your website as a vote of confidence (or endorsement) for your work. If trustworthy sites endorse your domain, then you're likely to enjoy better rankings in the search results pages (SERPs) compared to a site that has spammy links. 
A good practice is to look at your website's backlink profile and remove spammy links to increase the Domain Authority score. You can do this by contacting the site owners who generated the spammy links and asking them to remove them or use Google's disavow tool to neutralize their impact on your website's DA score.
5. Get Traffic-Driving Links
Getting traffic-driving links is also important if you want to boost your Domain Authority for better search engine optimization because the referral traffic that flows through those links is part of the DA calculation. 
There are also some important factors to consider when looking for high-traffic driving backlinks.
First, relevance is key for SEO. Backlinks from websites that are relevant to your niche and content will drive more traffic to your site because it's a good match for your target audience.
Second, consider the authority of the linking website. Backlinks from websites with a higher Domain Authority often get more organic traffic which can significantly increase the number of visitors sent to your website through the backlinks, which can improve your ranking positions on the SERPs.
6. Create More Internal Links
Creating more internal links is another way to increase Domain Authority for SEO. This strategy will help you leverage your existing website's existing Page Authority scores.
Each web page on your site has its own Page Authority score based on the quality and number of inbound links. And when you create internal links between your content, it helps transfer the Page Authority value across the domain as a whole.
In other words, creating more internal links spreads out the incoming link equity (i.e., Google PageRank) which boosts the DA score for your website.
7. Focus on Low Outbound Link Ratios
Another best practice for improving Domain Authority is to get backlinks from third-part web pages that have low outbound link ratios. A low outbound link ratio refers to a low number of external links in the content.
Having too many outbound links can dilute the link equity that gets passed through to your website because the PageRank value is split between each external link. For example, it's better to have a backlink on a page with 5 outbound links than 100 links to get more link juice from the page.
Also, a low outbound link ratio helps establish a website as an authoritative source of information, which adds to the trust signal for the ranking algorithms. A web page with fewer outbound links is more likely to be seen as providing high-quality, original content, that is relevant to its audience.
8. Fix Broken Backlinks
Fixing broken backlinks can help raise your website's Domain Authority score by reclaiming lost link equity for SEO. Broken backlinks are a problem because the links lead to a 404 error page, which doesn't collect PageRank value for SEO to improve your website's Domain Authority. 
Therefore, you should conduct regular technical SEO audits with tools such as Google Analytics, Google Search Console, and other SEO analysis tools to catch these discrepancies on time and fix them.
9. Use 301 Redirects
An advanced SEO tactic for boosting Domain Authority metrics is to buy expired domains with a good backlink profile and redirect all the incoming links to your websites through a 301 redirect. However, you want to use this method in moderation because too many 301 redirects can be seen as a link manipulation practice that can get your website penalized by Google.
The best way to use this 301 redirect strategy for Domain Authority is to explore and find suitable pages related to the previous content on the expired domain that you've published and then direct the external links to those pages.
You can use tools such as Wayback Machine to find out what the original content looked like, if available, and then republish a similar article on your site to send the 301 redirect. Otherwise, send the 301 redirects to your website's homepage to help drive up the Domain Authority metric without losing valuable incoming backlinks.
10. Consider the Domain Age
A final way to optimize your website's Domain Authority for search engine optimization is to consider the website's domain age. Although you can't change an established website's age, this metric is still part of the Domain Authority score for Moz.
When a website goes live, it starts being indexed as you add content. The domain also gains internal and inbound links, which slowly improves the Domain Authority score. Therefore, if a site has good links and is older, it often relates to a higher DA metric. 
If you're starting a brand new site, you may want to pick up an older domain on a marketplace to establish the brand to speed up the rise in the Domain Authority score.
Learn More About Domain Authority
The links below explain more about Domain Authority and how to use it correctly for better search engine optimization. Use these resources to expand your knowledge on the subject.
Increase Domain Authority In SEO Best Practices Summary
I hope you enjoyed this guide explaining how to increase Domain Authority in SEO.
As you discovered, there are many on-site and off-site optimization tips you can follow to improve your website's DA score for search engine optimization, with the top Domain Authority best practices including getting more high quality links, referring domains, and traffic-driving links, as well as creating more internal links and fixing broken backlinks. Following these guidelines can help improve your overall DA metric for higher SEO rankings and traffic.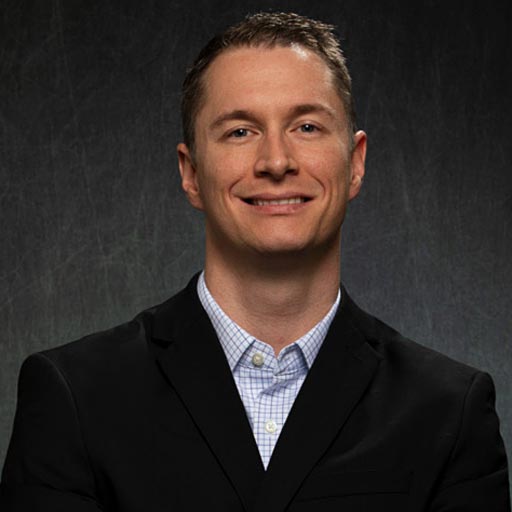 Stephen Hockman is an entrepreneur and founder of SEO Chatter. He specializes in search engine optimization and digital marketing and has been fascinated with SEO since 2005. His goal is to share the best tips and news about search engine marketing to help you get more website traffic.