A common question among website owners is this: do WordPress tags help SEO?
Which is a good thing to ask, especially if you're trying to improve the search engine optimization performance using this popular content management system (CMS).
However, there's so much more to WordPress tags and SEO that you need to be aware of if you want long-term success with your website.
It's not only about how tags affect WordPress in search engines like Google, Yahoo, and Bing as you'll find out below.
In this post, you'll learn everything you need to know about this topic, including do tags help SEO, should you even use them, and if so, how many tags per post to get the most impact.
Consider this your complete guide on WordPress tagging and SEO.
(If you need a refresher on tags in general before getting started, then check out my post on what are blog tags.)
Do WordPress Tags Help SEO?
WordPress tags do not help SEO to rank your web pages higher in the search engines. However, WordPress tags and categories can help create the structure on a website which is an important part of SEO and the user experience, so it's important to use tags correctly.
Does Tagging Affect SEO?
Tagging does not affect SEO directly. A website with tags or without tags can equally rank in the search engines. However, tags can affect other elements of your site that influence your search engine rankings, such as the overall user experience which can improve SEO performance.
Are Tags Useful On WordPress?
Tags are useful on WordPress for arranging your posts and improving your site's usability and accessibility. WordPress tags can be beneficial for organizing your posts to help the user find related content that meets their needs. However, although WordPress tags are useful, they're not required for every website.
If you want a web page to rank well on Google, Yahoo, or Bing for a specific search query, then you need to optimize the on-page SEO elements of the content. This should be your top strategy for search engine optimization as opposed to WordPress tagging.
Areas for on-page SEO include the meta title, URL, headings, and body text of the article as explained in this guide on how to add keywords to an article for SEO.
Should I Use Tags In WordPress for SEO?
WordPress tags do not offer a direct SEO benefit so you should not use tags for this purpose. Instead, you should use WordPress tags to improve the taxonomy of your website so users can find related web pages to satisfy their search queries.
Using tags in WordPress can improve your site's usability and accessibility by arranging the blog posts into sub-categories, which can be an indirect SEO benefit. However, the use of tags is completely optional.
Tags are similar to WordPress categories but are generally used to describe your post in more detail because they provide a useful way to group related posts together and inform readers what a post is about.
For example, your website may have a main WordPress category for "SEO" and individual tags for "keyword research", "SEO tools", and "link building" that help the user find more relevant posts on your website.
How Many Tags Should I Use On WordPress?
You should use 10 tags maximum per post on WordPress. The purpose of tags is to help link related posts together so you should be limiting the number of tags you use in WordPress to keep your content topically related.
If you create too many tags in WordPress, you could run into usability issues on the content management system and maintaining a good structure ( i.e., taxonomy) on the site.
According to WordPress, "You can add as many tags as you like to a post. However, the WordPress.com Reader will filter out posts using more than 15 tags and categories (combined) as an anti-spam measure."
Therefore, sticking to 10 tags per post is the best recommendation for WordPress sites from both a CMS and administrative perspective.
How to Choose Tags
If you choose to use WordPress tags on your site, then you should plan out your tagging strategy so it works well for your users.
The first step would be to think about the overarching categories of the website, then figure out the proper tags.
In most cases, you'll want between 5 to 10 categories for your website to properly categorize your posts and make your content easy to browse.
Once those top-level category names are decided, the tagging structure should focus on individual topics that are commonly written about on your blog.
Here are some tips to help you choose the right tags:
Tags should be short (one to three words), unique, and self-explanatory for the user.
Tags should be existing words or phrases that are commonly found throughout your content.
Tags should align with keywords people actually search for in your niche.
Tags should represent a common denominator between blog posts so you don't end up with stray tags with only a few posts being tagged with them.
Tags should be for the long-term so you're not changing them constantly.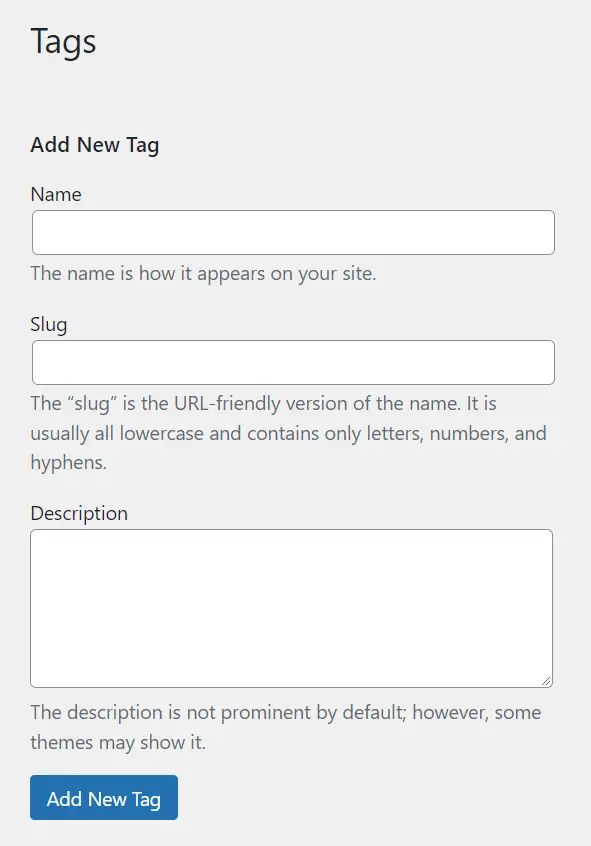 Are Tag Pages Good for SEO?
Tag pages are not good for SEO and can be detrimental to your website's ranking performance when not optimized correctly. Search engines like Google do not like thin or duplicate content that tag pages can create which can cause issues for the site's SEO.
According to Search Engine Journal, "Tags are also usually modified versions of themselves, which creates incredibly similar content that will compete with itself."
So while tag pages are good for the user experience, they're not great for search engine optimization or website rankings.
Fortunately, there's an easy fix to satisfy both the user and Google.
You can either get rid of the tags altogether and save yourself from any potential ranking problems, or you can simply add a "noindex follow" directive in the website's robots.txt file.
Here's an example of the HTML code to put in the robots.txt file:
<meta name="robots" content="noindex, follow">
The noindex follow tag will tell Google that the tag pages should not be indexed in the search engines but the web crawler should still follow the links on the page and continue to crawl and index the site. This will ensure that the individual posts get the attention they deserve without competing against the tag pages or indexing duplicate content from the site.
WordPress Tags and SEO Summary
I hope you enjoyed this guide on answering the question, "do WordPress tags help SEO?"
As you discovered, WordPress tags and SEO are not a direct ranking factor in search engines like Google, Yahoo, or Bing. And in fact, if you don't optimize your tag pages correctly, you could impact the crawlability and indexing of your content in a bad way.
If you know of anyone else who could benefit from the information on this topic about do tags help SEO, then please share this page with them.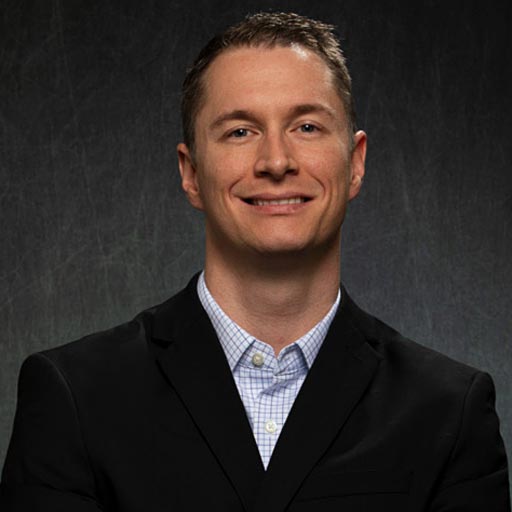 Stephen Hockman is an entrepreneur and founder of SEO Chatter. He specializes in search engine optimization and digital marketing and has been fascinated with SEO since 2005. His goal is to share the best tips and news about search engine marketing to help you get more website traffic.