If you're new to the idea of search engine optimization (SEO) and wondering how it can be beneficial for your business, then this post is for you.
Below, I'll cover why SEO is important for your online success.
As you'll discover, good search engine optimization can improve a website's overall searchability and visibility online to help bring in high-quality leads and customers to your business.
No matter how large or small your company is, you can reap the rewards of SEO by having a more successful site that ranks higher in the search engines.
And if you want to learn how to do search engine optimization yourself, you can check out my guide on how to learn SEO at home for free when you're done reading this page. Also, visit the homepage for important SEO news updates that refresh daily.
Why SEO Is Important for Your Online Success
SEO is important for your online success because it brings relevant users to your website. Search engine optimization has good ROI, which is why it matters a lot on the Internet. The benefits of SEO include a more successful site with more visitors, traffic, and revenue for your business.
SEO Generates More Online Traffic
The first reason why SEO is important for your online success is that it produces more traffic for your business. And there are hundreds of best SEO case studies to prove it.
According to Search Engine Journal, "On-page SEO can help your ecommerce website rank higher, engage users, drive more traffic, and convert more leads." Therefore, SEO can help get more eyes on your website and business.
The fact is that if your website is not visible in the search engines, then fewer people will find out about the products or services you sell. And that means you'll lose out on potential customers and profits.
As mentioned in my guide on what is ecommerce SEO, it's one of the top drivers for online traffic and it can also get more targeted visitors as mentioned next.
But good SEO has to be paired with good content. You can't just optimize a poorly written article and expect it to rank well. For more details about this, check out my post on why content is important for SEO.
SEO Gets You Targeted Visitors
By doing SEO right, you can get more visitors to your business that are directly interested in the products and services you offer. These are called "targeted visitors" vs "passive visitors".
As MR-SEO explains, "They are more likely to spend money. Since they are specifically looking for a website like yours, then it follows that when they find your website you are in a much better position to make a sale."
Now, if you look at the closing rate that good online SEO offers, it's around 14.6 percent, according to WebFX.
But that sounds low, right?
Wrong.
In fact, WebFX also reports, "Compare it to the average close rate of traditional marketing, however, and it's impressive. In fact, it's eight times the close rate of traditional marketing, which sits at 1.7 percent. For reference, close rate refers to the percentage of leads that become clients."
As you can see, SEO can get you more targeted visitors who are ready to buy the products and services your business has to offer. And converting those visitors into buyers is much easier to do.
I talk about this same idea in my guide on what is traffic in SEO.
You may also want to check out my post on how important are blogs to SEO? It includes some additional information on how a blog can be very beneficial for generating more traffic for your site.
SEO Has the Best ROI
One of the biggest fears that business owners have when it comes to search engine optimization is the time and money it costs to do it right.
They wonder, "Will SEO be worth it?" In other words, what will the ROI (return on investment) be when focusing more energy on SEO for online success.
According to Moz, SEO has roughly 20X more traffic opportunities than PPC (pay-per-click ads) on both mobile and desktop devices. See my SEO vs PPC page for more details.
And Hubspot reports that "Nearly 80% of users ignore paid ads in search results. People tend to prefer organic links more than paid ones, and of the links search users click, about 70% are organic."
Organic search results are the unpaid results that appear on a search engine results page like Google after a query (i.e. after scrolling past the ads).
Today, organic search "drives more than 50 percent of all website traffic," according to Search Engine Land. "That's more than paid and social combined. For reference, paid search only drives 10 percent of site traffic, while social takes credit for five percent of website traffic."
If you want to learn more about how search engine optimization compares to social media marketing, check out my SEO vs SMM guide. You may also want to dig into my post on why keyword research is important.
SEO Improves Your Conversion Success
We touched on this point in our second tip on the importance of SEO for online success, "SEO Gets You Targeted Visitors". But essentially, attracting more qualified traffic through strategic keyword targeting can improve your conversion success.
The experts at Blue Fountain Media explain it best, "If your SEO strategy is focused on search terms and phrases that are appropriate and relevant to your brand, then you should be pretty successful in attracting not only traffic, but specifically qualified traffic to your website through search."
What this means is that people who enter your website through these specific terms (i.e. targeted keywords) are more likely to find the things they are looking for. And as a result, these visitors are more likely to convert into paying customers.
Therefore, your online success can get a lot easier with SEO because you can attract traffic that is already primed to convert.
SEO Generates Higher Profits
The main advantage of SEO is that it provides long-term revenue. It's not a quick-win type of success for online businesses.
The results from good search engine optimization take time to pay off; however, it often pays off with higher profits, and for a very long time.
In basic sense, an online website and SEO allows you to make more money each day. WebFX puts it like this, "If you have a presence in search results, thanks to SEO, your business can do business every day. Even if you're closed for the day, your website can capture quote requests, contact forms, and online sales. It can even direct calls to your company, which you can follow-up with later. Your business doesn't pay for these leads or sales, either."
The digital experts at Semgeeks have discovered that "Organic traffic, however, can capture more than 40 percent of your company's revenue." So if you do SEO right, then you can generate almost have of your earnings on auto-pilot.
SEO is Essential for Online Success
"Research shows that around 93 percent of online experiences begin with a search engine like Google, Yahoo!, or Bing," according to Search Engine Journal. "It's rare for users to know what they want. They may have an idea, but they need a search engine to guide them."
Additionally, studies show that "more than 50 percent of users discover a new company or product after a search," says WebFX.
And Hubspot reports that "88% of searches for local businesses on a mobile device either call or visit the business within 24 hours. Local SEO has excellent SEO — the number of local searches are increasing by 900% in two years, and by optimizing content and web pages for nearby audiences, organizations can see remarkable growth."
The facts and data here are clear: SEO is highly important for online success.
However, there are two types of SEO that you need to be aware of: on-page and off-page. To find out how these strategies work and compare to each other, visit my post on the difference between on-page and off-page SEO.
SEO Provides Credibility for Your Business
You may not realize this, but SEO can actually build better credibility for your business. And the more credible you seem, the easier it is for you to have success online.
The digital professionals at Webgold explain, "Users trust search engines and having a presence in the top positions for the keywords increases your web site's credibility. Users take mental notes of rankings for the terms they enter in a search engine and in the mind of consumers, your ranking is a vote of confidence."
So having a higher ranking website online can increase the perceived value and credibility for your business. That alone can make SEO a well-worth investment for any business that's trying to succeed better online.
SEO Helps You Beat the Competition
In every market there are competitors. And one of the top thoughts that runs through a business owner's mind is, "how do we beat the competition?"
Sometimes throwing a lot of money into paid advertisements can help, but more often than not, good SEO is a more strategic method for beating your competitors, regardless if you're a brick-and-mortar business or an online e-commerce store.
The fact is that if your competitors are actively working on their online presence, and their websites are ranking higher than yours, then you'll have a harder time staying ahead of them in terms of traffic and revenue.
Fortunately, SEO can help you regain the advantage here.
Research from Zero Limit Web reveals that the "first five organic results account for 67.60% of clicks in Google." It goes on to say, "If you're like most searchers, you prefer clicking on organic results as opposed to clicking on paid ads [and] studies indicate that 71.33% of searches resulted in a page 1 Google organic click. Page two and three only get 5.59% of clicks."
So, if you focus on improving your website's SEO, and get ranked higher on the search engine results page, then you can get more clicks and visits to your business. And when you rise up higher in the rankings for your target keywords, your competition will be pushed down lower; giving your brand more attention.
Along with this concept is the idea of content marketing. By mixing content marketing with good SEO practices, you can see exponential growth for your business. So check out my page on the difference between SEO and content marketing to understand it further and to get ideas on how to use these marketing strategies together.
Additionally, you may sometimes wonder why does SEO take so long to improve a site's rankings. It has to do with several factors, including keyword difficulty, competition, inbound links, and domain age. So read that linked article if you want to learn more about it.
SEO is Easily Scalable
As mentioned in this other guide on why SEO is important for business, one of the best aspects of SEO is that it's easily scalable. You can start small with one person doing all of the work and then expand into a larger team as your budget allows.
You'd be surprised at how many quick wins you could get for your website just by doing simple on-page optimization updates. And over time, you can scale up your efforts by hiring more staff to produce faster work or outsource it all to an agency.
The end goal will be to create an efficient SEO workflow that drives your online success. seoClarity explains this best, "Ultimately, you want to turn SEO into a well-oiled machine utilizing each team member to deliver results at scale without any disruptions in the process."
A basic team for SEO would include a content writer, editor, link builder, and SEO director to manage those three individuals. But in the beginning, you could just hire a content writer who knows some good SEO secrets to get some of your most important website pages to rank higher for their target keywords. Or pick up a few of the best books to learn search engine optimization to give to a current employee to read.
Now the next thought you may have is how to get SEO results faster? And if you are, then go ahead and check out that article to get the answer.
You may also be interested in my free guide on how to improve your SEO traffic in 30 days that includes a day-by-day plan of tasks for one full month.
The Importance of SEO for Online Success Summary
I hope you enjoyed this post on why SEO is important for your online success.
As you found out above, search engine optimization affects everything from your website's traffic to the monthly revenue for your business.
By investing in SEO services or doing it yourself, you can improve the odds that your site gets found in the search engines by increasing its rankings. If you want your business to grow and be successful online then SEO is the best strategy for the job.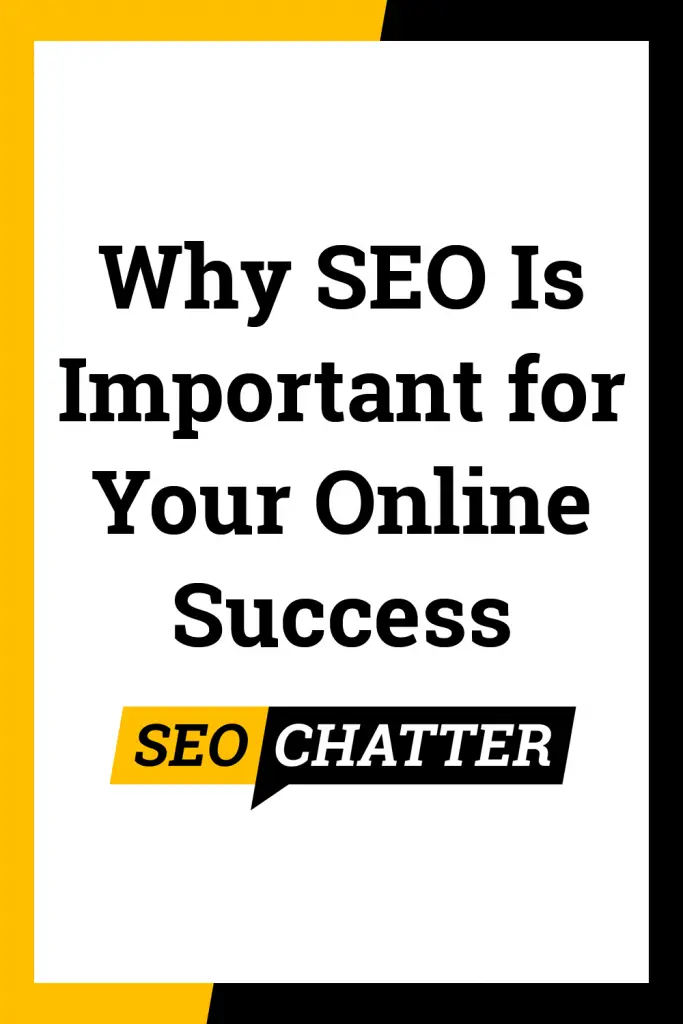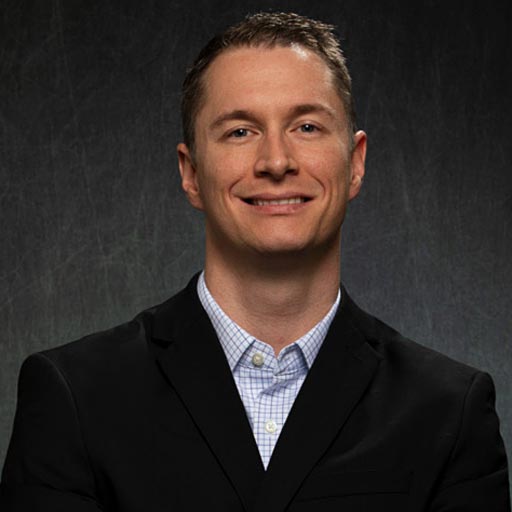 Stephen Hockman is an entrepreneur and founder of SEO Chatter. He specializes in search engine optimization and digital marketing and has been fascinated with SEO since 2005. His goal is to share the best tips and news about search engine marketing to help you get more website traffic.