This guide explains why SEO is important for business.
Below, you'll find the top reasons why SEO is good for business regardless of its size: startup, small business, or enterprise. By the end of this page, you'll understand why every business needs to invest in search engine optimization if it's serious about gaining higher quality traffic, better leads, easier conversions, an advantage over the competition, and increased profits.
Consider this your ultimate guide for why SEO is important for your business. And make sure to share this list with any other digital marketers or business owners who could benefit from using SEO to take their company to the next level.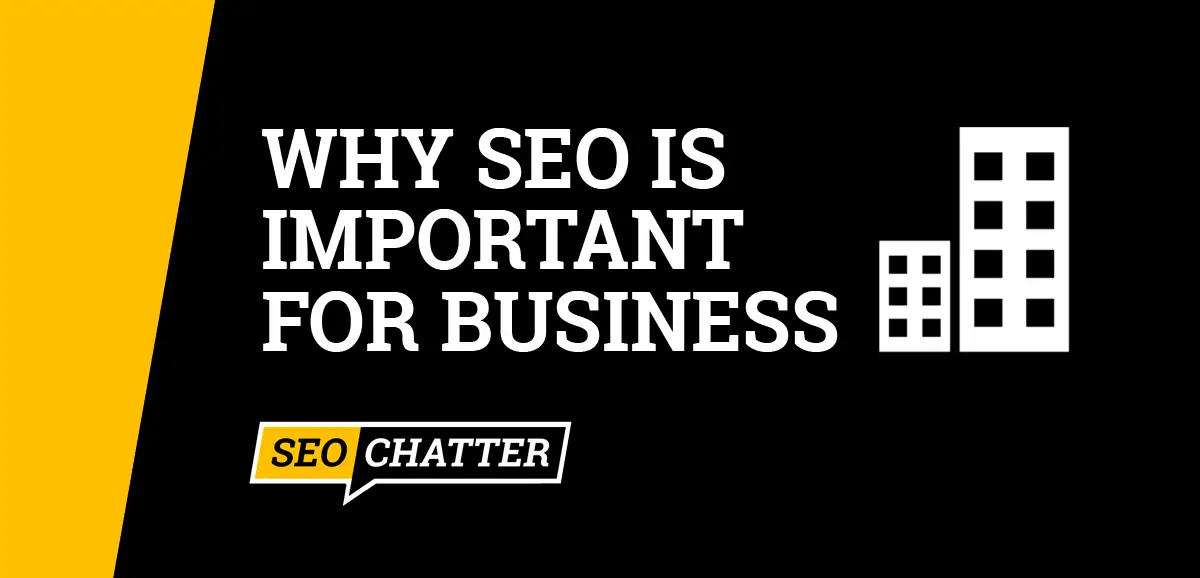 Why SEO Is Important for Business
1. Organic Search Delivers the Most Website Traffic
The top reason why SEO is important for business is that organic search results often deliver the most website traffic. This is true unless you have a large marketing budget and are using pay-per-click (PPC) advertising to drive visitors to your business.
For most small businesses, startups, and even large enterprises, organic SEO is important for gaining free website traffic from search engines like Google, Yahoo, and Bing. See this related SEO vs PPC comparison guide for more details on this topic.
2. SEO Helps People Find Your Business Faster
The next benefit for why SEO is good for your business is that it helps people find your company, products, and services faster. BrightEdge reports that 68% of all online experiences begin on a search engine. Google alone has more than 90% of the search engine market share and processes over 3.5 billion searches per day.
That means there are millions of opportunities for your business to become found on search engines. And the more you focus on good SEO tactics, the faster your business can be discovered by potential customers.
3. SEO Is Important for Building Trust
Search engine optimization not only helps people find your business online but also builds trust and credibility for your organization among consumers. Users trust search engines for providing good information and having a website in the top ranking positions for the SEO keywords that matter most for your business helps increase those authority signals.
People consciously and subconsciously take note of the businesses that rank high in the search engine results pages (SERPs) for their queries and having better search engine visibility works in your favor by acting as a vote of confidence for the user.
4. SEO Lets You Optimize for the Buying Cycle
There are 4 primary stages in the customer buying cycle (awareness, consideration, decision, and purchase), and SEO helps your business target people exactly where they are in that journey. This allows you to publish content on your website that attracts users at each stage so that your business can become top of mind for potential customers. See this related guide on how to write content that rank on Google for tips on how you can optimize your articles for SEO regardless of which stage you're targeting in the buying cycle.
5. Good SEO Is an Ongoing PR Strategy
SEO is not siloed digital marketing channel. In fact, it can be one of your most important ongoing public relations (PR) strategies for success. With a good SEO strategy in place, your website can rank in natural search, which provides multiple opportunities for valuable backlinks and mentions across different online mediums and channels.
6. Organic SEO Brings Higher Quality Traffic
More than half of all content on the Internet is accessed through an organic search and many people are primed to buy right then and there. Compare that to social media marketing where you typically pay for advertisements that interrupt someone's feed to get your message in front of them. It's easy to understand why organic traffic from search engines like Google, Yahoo, and Bing is the highest quality traffic your business can receive online.
7. SEO Increases Conversions
Another importance of SEO for any size business is increased conversion rates. If your company's SEO strategy is focused on search terms that answer your target audience's needs, then not only will you get higher quality traffic as mentioned in the last benefit, but you can also experience higher conversions.
Strategic keyword targeting helps improve search engine visibility for the terms and phrases that matter most to your business's bottom line. And if you write well-optimized content that satisfies the user's search intent, then it's a win-win for your brand.
8. SEO Decreases Your Cost-Per-Acquisition (CPA)
Search engine optimization is a good marketing channel for decreasing your company's cost-per-acquisition (CPA), which measures the total cost of a customer completing a specific action for your business.
Typically, web pages that are user-first focused and answer a question to a common problem are going to rank higher in the SERPs than an article that simply pitches a product or service. As a result, you can get warmer leads that are easier to convert into paying customers which lowers your CPA.
9. Local Businesses Benefit Greatly from SEO
Here's a hard fact: Businesses that do not have a Google My Business Profile (GMB) cannot rank in the map pack in the local search results. This means that having a missing GMB can be detrimental to the success of a business that depends on local customers.
Fortunately, SEO can help give your business the advantage it needs to rank high for local search keywords. Check out this in-depth tutorial on how to add keywords to Google My Business Profiles so your organization has the best chance of capturing more high-quality customers. You can also check out this other page with a list of local SEO benefits if you need more convincing about the importance of a GMB Profile.
10.
SEO Is Important for Outperforming the Competition
Every business has competition. However, the websites that rank within the top 5 positions on Google for their target keywords often outperform their competitors in capturing leads, customers, and sales. That's because positions 1-5 in the SERPs capture about 67% of all organic clicks.
If you want to beat the competition, then developing a strong SEO content strategy can help you achieve that result by increasing your organic search engine visibility. Plus, you'd be surprised how little some of your competition is even focusing on SEO, which means you can outperform them online with very less effort.
11. SEO Increases Brand Awareness
As mentioned in this other guide on why your business needs SEO, the more you focus on improving your website's search engine optimization, the more people see your brand name come up in the search engines for relevant queries. And this can result in your business becoming attributed as an expert resource on those topics. Therefore, if brand recognition is important for your business, then SEO can help your organization become a leader in its industry.
12. Customers Get More Touch Points With Your Business
Studies show that it takes an average of 8 interactions (or touch points) to get an initial meeting or another conversion with a new prospect. That's why SEO is important for businesses to optimize for every stage of the buying cycle as mentioned earlier.
By using SEO for your business, you can increase the number of touch points you have with potential customers. The more content you have online that's well optimized for target keywords, the more interactions you can tap into to help close deals.
13. SEO Can Help Your Business Break Into New Markets
SEO is the most cost-effective digital marketing channel for testing out new markets for your business. Instead of spending money on paid advertisements to test new ideas, products, and services, you can publish optimized content on your blog or website to see if it gets any organic interest. If it does, then you can scale up your efforts with both SEO and paid ads to drive more qualified traffic to your new offerings to help you break into these new markets.
14. SEO Is Better Than Social Media Marketing
Another way SEO is good for business is that it often delivers a higher ROI than social media marketing. As mentioned in this other guide on SEO vs social media marketing, 49% of marketers report that organic search has the best ROI of any marketing channel. Plus, SEO content works 24/7 to deliver results for your business because rankings in the search engines don't usually disappear overnight. However, each social media post has a short lifespan for bringing your business new customers; about 15 minutes to 48 hours before the post fades away from view.
15. It's More Cost-Effective Than Pay-Per-Click (PPC) Advertising
For most businesses, SEO is more cost-effective than pay-per-click (PPC) advertising for long-term website traffic and ROI. Ranking web pages organically in Google, Yahoo, and Bing for the target keywords you want will get your company free visitors rather than having to pay for those leads with PPC ads. If you compare the traffic and cost estimates of first-page positions for SEO and PPC, SEO is a better investment in the long run.
16. It Supports Content Marketing
Content marketing is a strategic method of creating and sharing content online that does not explicitly promote a brand but is used to stimulate interest in its products or services. And part of content marketing is publishing online material like blog posts, videos, and social media content. Fortunately, SEO supports every type of content marketing because properly optimized content gets found for its target keywords on those channels. No matter what platform is being used, the algorithms all work with search keywords to help users find relevant content.
17. SEO Improves Your Website's Time-On-Site Metric
For most businesses, the average time-on-site metric is very important for their website because it measures the amount of time visitors spend on a web page. A higher time-on-site score leads to lower bounce rates and higher conversions. It's a simple SEO concept that makes an important impact on every for-profit organization. If people stay longer on the website, they're more likely to convert or buy. See this related guide for more reasons like this on why SEO is important for your online success.
18. It's Scalable
Another reason SEO is good for every business is that it works for any size budget. You don't need to invest a lot of money or hire a big team to get started with a search engine optimization plan. SEO is scalable at any stage of your organization. You can start with one person in your company to be responsible for publishing and optimizing content for SEO, and over time, scale up your efforts by hiring more staff to increase production. You can also outsource certain tasks as your budget allows.
A good resource to help you and your team get started with SEO is this list of the best books on search engine optimization. It includes the top publications on the subject.
19. It's a Smart Business Investment
The importance of SEO is endless and investing in search engine optimization is one of the smartest decisions you can make for any company. SEO is a long-term asset because it doesn't just work once and quit. Instead, SEO generates recurring traffic, leads, and sales on a daily basis; even if you stop publishing new content. See this related guide with even more advantages of SEO that apply to any small business, startup, or enterprise.
20. SEO Is Not Going Away
The truth is SEO is a marketing strategy that is never going away. In fact, SEO is becoming more important than ever for businesses that want to succeed online. With the ever-changing Google algorithm updates, companies that are not focused on implementing good SEO practices are seeing their websites drop in rankings. Gone are the days of just publishing helpful content and hoping that users see it on the Internet. Content now has to be well-optimized for SEO if you want it to have a better chance of succeeding in the SERPs.
Why SEO Is Important for Business Summary
I hope you enjoyed this guide explaining why SEO is important for business.
As you discovered, there are many reasons why SEO is good for business, such as increasing organic website traffic, acquiring better quality leads, improving conversions, increasing brand awareness, supporting other digital marketing initiatives, etc. Plus, SEO is not going away, which is why SEO is important for your business if you're focused on long-term growth in your market.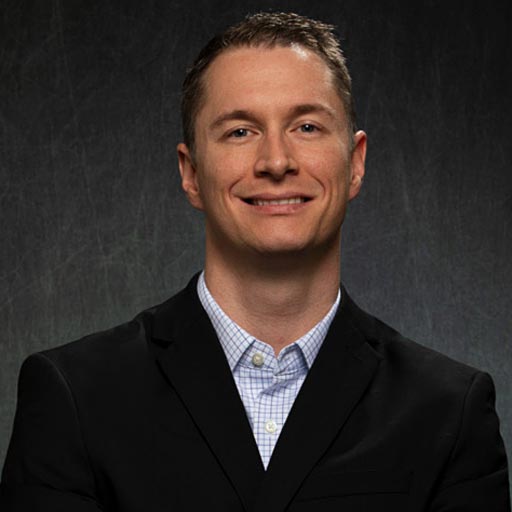 Stephen Hockman is an entrepreneur and founder of SEO Chatter. He specializes in search engine optimization and digital marketing and has been fascinated with SEO since 2005. His goal is to share the best tips and news about search engine marketing to help you get more website traffic.