This search engine optimization (SEO) guide explains why keyword research is important for maximizing the effectiveness of your SEO strategy.
Below, you'll find a list of the main reasons why keyword research matters for any business that's serious about improving its search engine rankings and driving more targeted traffic to its website. 
There's also a section with additional resources that explain more about how to ensure your company reaps all the benefits of keyword research to ensure long-term success.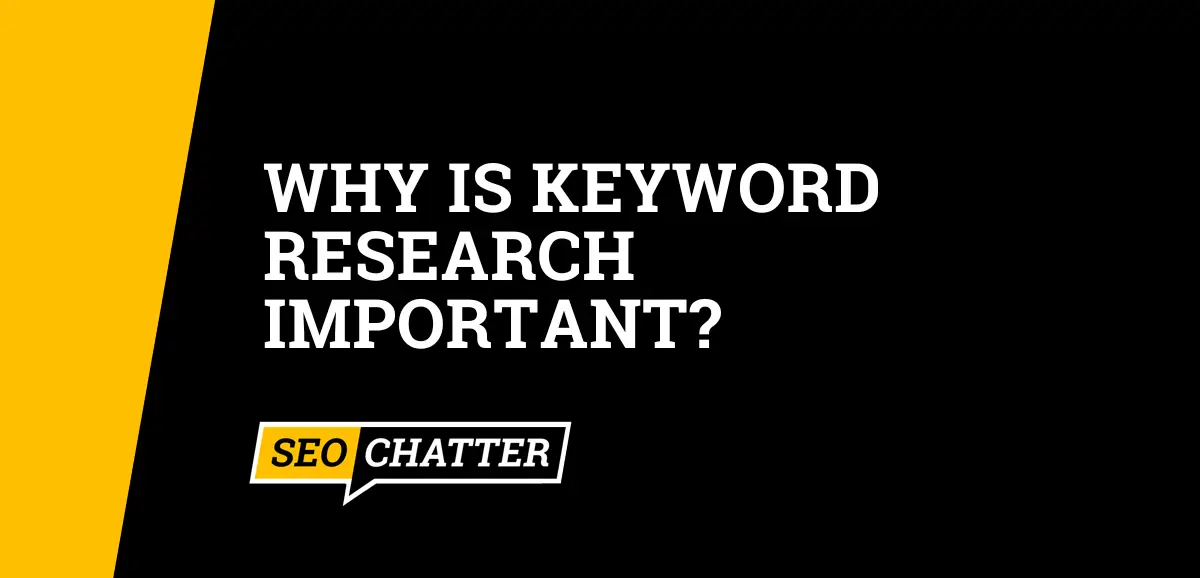 Why Is Keyword Research Important?
Keyword research is important because keyword research helps you find the best keywords to target for your website based on search volume, keyword difficulty, competitiveness, and cost-per-click metrics.
Keyword research is an essential first step for any successful SEO strategy, revealing the exact keywords, phrases, and questions your ideal audience is looking for online, and are most beneficial for your business.
Benefits of Keyword Research In SEO
1. Gain a Deeper Understanding of What Your Audience Wants
There's a good chance that, when you first started to get your new business off the ground, you engaged in at least some level of customer research, getting a good grasp of fundamentals such as audience demographics, the platforms they use, and possibly even the kind of content that best resonates with the people you want visiting your site and interacting with your brand.
That's a great start, and it may give you some vague ideas about the terms your audience may be entering into search engines like Google and Bing.
But the top benefit of keyword research is that it takes you beyond these vague possibilities, showing you the actual words that real people interested in your niche are searching for online.
Not only can this help you correct course with your existing content by ensuring you're targeting the exact keywords your customers are using to get information on the Internet, but also by gaining a deeper understanding of what your audience is looking for at various stages of the sales funnel.
Keyword research puts your website in a better position to give users exactly what they want. And the more you give your audience what they want, the more you'll see the kind of results you're looking for from your SEO efforts.
2. Discover Content Gaps and Opportunities
It's no secret that one of the most effective ways to boost your online visibility and drive organic traffic is to publish a steady stream of fresh, engaging content relevant to your target audience.
Still, keeping this content rolling out week after month after year can be a challenge, especially in terms of coming up with new article ideas and subjects to write about.
This is where good keyword research can prove worth its weight in gold. SEO keyword research tools like KWFinder, SE Ranking, and Semrush include a detailed list of related keywords and questions that users are searching for on Google, Yahoo, and Bing about a chosen topic.
Using those tools alongside Google's People Also Ask and Related Searches results can help you to identify gaps in your content and opportunities to target new keywords based on what genuine users are actually searching for online without guessing at what terms and phrases are popular in the market.
3. Improved Search Rankings and Web Traffic
The keywords you choose to target as a result of your SEO keyword research will help to shape the quality and relevancy of your content, ensuring that you're meeting the specific needs of your target audience.
When that audience's needs are met, they have a positive experience on your website, providing them with real value. Search engines like Google reward your efforts to deliver these positive experiences, seeing it as a good user signal, which is factored into where your website rankings in search engine results pages (SERPs).
As long as your website's other major ranking factors, such as backlinks and technical SEO, are up to par, this should result in higher rankings for your content in the SERPs. The higher your position in the search results, the more visible your brand is online and, more importantly, the more people that will click through to your site.
Given that better rankings and more traffic are one of the primary reasons website owners invest in SEO in the first place, this benefit alone makes it easy to understand why keyword research matters so much in digital marketing.
4. Generate More Sales and Leads
If keyword research can help drive more traffic to your website, then it goes without saying that this comes with the added advantage of more sales, leads, sign-ups, or more of whatever conversion goal you're focusing on.
Think about it:
Let's say you're a small business whose existing content attracts 1,000 visitors per month. Let's also say that 1 out of every 10 visitors becomes a paying customer. That results in 100 customers from your current organic search traffic.
You then take the time to craft high-quality content that meets users' needs based on carefully chosen keywords using effective keyword research strategies. That content ranks highly on Google and starts pulling more free organic traffic to your website than you've ever had before. Suddenly, you're generating 4,000 total site visitors per month.
Assuming your conversion rate stays the same (1 out of 10 visitors), that's 400 customers that can add revenue to your company's bottom line.
Of course, SEO and the very nature of online business have many nuanced and complex processes to consider, there are undoubtedly other factors at play that will influence your conversions and sales figures. Still, keyword research will certainly play a primary role in generating those extra potential conversions in the first place.
5. Gain a Competitive Advantage
One of the best things about keyword research is that you're not simply tied to your own website for SEO analysis. You can also use the same keyword research tools to help you beat your competitors at SEO by collecting data about their SEO strategies, including which keywords they target with their content, how competitive those terms and phrases are in the SERPs, and where that content ranks in the search results.
The SEO keyword research tools listed previously all include competitor research functions that can analyze the entire domain or individual URLs to extract that valuable data.
This alone can help you identify where your competitors are outranking your website so you can take steps to leapfrog them in the search results, as well as showing you the keywords they've been targeting that you may never have thought about, giving you a whole new list of potential content ideas without having to put in my effort.
From there, you could even benefit from clicking through to your competitor's posts and pages to see exactly what they did to achieve their ranking with on-page SEO, a practice that should provide valuable insights into how you can target the same keyword with even better content.
6. Better ROI From Your SEO
Ultimately, everything we've discussed so far leads to one simple thing: A more focused, strategic approach to search engine optimization and content creation that makes it possible to get maximum value from each new piece of content.
Knowing what keywords to target means you no longer have to waste precious time, money, and resources creating content that doesn't get results. Instead, you can make better-informed decisions about what's most likely to work for your website's Domain Authority and sales funnels to ensure that everything you do regarding on-page SEO is fine-tuned to rank highly and attract more potential customers to your site.
Learn More About Keyword Research
The links below explain more about keyword research and how to use it correctly for better search engine optimization. Use these resources to expand your knowledge on the subject.
Keyword Research Is Important Summary
I hope you enjoyed this guide answering the question about why keyword research is important for SEO.
As you discovered, the reason why keyword research matters is that your keywords are the very cornerstone of your search engine optimization strategy, allowing you to make data-driven decisions that help improve your website's results. By doing so, you'll be in a prime position to enjoy the benefits of keyword research, such as higher search rankings, increased traffic, more sales, an advantage over your competitors, and a higher ROI on your SEO investment.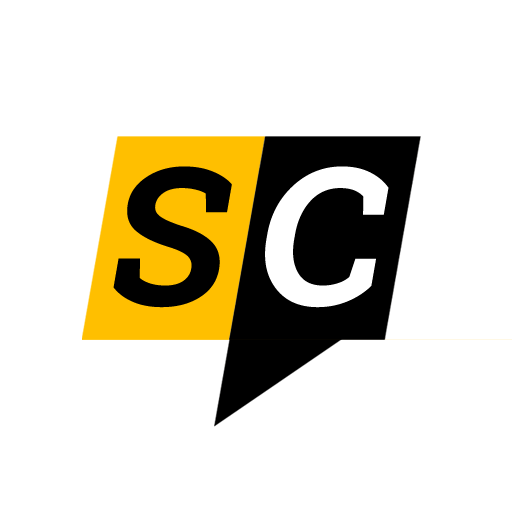 The Editorial Staff at SEO Chatter is a team of search engine optimization and digital marketing experts led by Stephen Hockman with more than 15 years of experience in search engine marketing. We publish guides on the fundamentals of SEO for beginner marketers.