This search engine optimization (SEO) guide answers the question, "why is image ALT text important for SEO?"
Below, you'll find out why image ALT text matters for a website's search engine rankings and get a list of the top benefits of image ALT text in SEO.
There's also a section with additional resources that explain more about the fundamentals of image ALT text attributes to help you create the most effective search engine optimization strategy.
Why Is Image ALT Text Important for SEO?
Image ALT text is important for SEO because image ALT text attributes are a contributing factor to search engine rankings. Well-written ALT tags also enhance your website's accessibility, improve the user experience, and provide additional data that enables web crawlers to increase the contextual accuracy of image search results.
Benefits of Image ALT Text In SEO
1. Image ALT Text Improves On-Page SEO
The top benefit of image ALT text is that it offers additional searchable information about your photos that improve on-page SEO signals. When target keywords appear in ALT tags, search engines like Google, Yahoo, and Bing have more information available to help them determine the relevance of the content to specific queries.
2. ALT Text Is a Ranking Factor for Google Images
Image ALT text attributes are also important because they provide additional context and descriptions that search engine crawlers can use to index and rank images in their image search databases more efficiently.
For example, Google's web crawlers use ALT text tags, computer vision algorithms, and the content on a web page to determine a graphic or photo's relevance user queries. And ALT attributes help the web crawlers better understand the subject matter of the visual content.
The key to effective search engine optimization is providing Google's web crawlers (and other search engines like Bing) with sufficiently detailed information to help users find your photo. ALT tags provide this type of contextual information that enables the algorithm to establish an image's relevance once it has been located.
Well-written ALT text tags enable Google's algorithm to filter out irrelevant search results and strengthen your image's chances of appearing at the top of the search engine results pages (SERPs) for relevant SEO keywords.
3. Image ALT Text Benefits the User Experience
Another advantage of image ALT text is that users will immediately see information about your images if they fail to load properly.
Photographs and graphics provide valuable context for news stories and blog posts, but sometimes those image links become broken. Additionally, smartphone users on the go might not always have sufficient bandwidth available to display or download images.
As a result, ALT text helps users better understand the content even if they can't see the accompanying photographs or graphics because the ALT text will be displayed in place of the image for the user to read on the page.
4. ALT Attributes Are Good for Accessibility
One of the best benefits of image ALT text attributes is improved accessibility for users with visual impairments. More than seven million Americans utilize screen readers to access the Internet, and good SEO practices can make your page fully accessible to all users.
ALT text was originally created in HTML to work with screen reader software and text-only web browsers, and accessibility continues to be its primary purpose. However, including optimized SEO ALT text enables users with visual impairments, dyslexia, and other communication disorders to understand and appreciate all of the content on your site while also keeping it well-optimized for search engines.
5. Image ALT Text Attributes Increase Website Traffic
Overall, the main advantage of image ALT text is that it helps increase website traffic. Google's algorithm utilizes several on-page SEO factors to calculate its rankings, including content quality, keyword optimization, metadata, and ALT text information.
The importance of image ALT text attributes is their ability to improve the on-page optimization signals and user experience. Therefore, ALT Text tags strengthen the relationship between your website content and its supporting images for both search engines and huans.
Best of all, the ALT attribute is an easy HTML element you can optimize for SEO to improve your website's SERP rankings.
Learn More About Image ALT Text
The links below explain more about image ALT text and how to use it correctly for better search engine optimization. Use these resources to expand your knowledge on the subject.
Image ALT Text Is Important for SEO Summary
I hope you enjoyed this guide answering the question about why is image ALT text important for SEO.
As you discovered, image ALT text matters because this HTML attribute is a contributing factor to search engine rankings. The benefits of image ALT text in SEO also include enhancing your website's accessibility, improving the user experience, and providing additional keyword data that enables web crawlers to increase the contextual accuracy of image search results.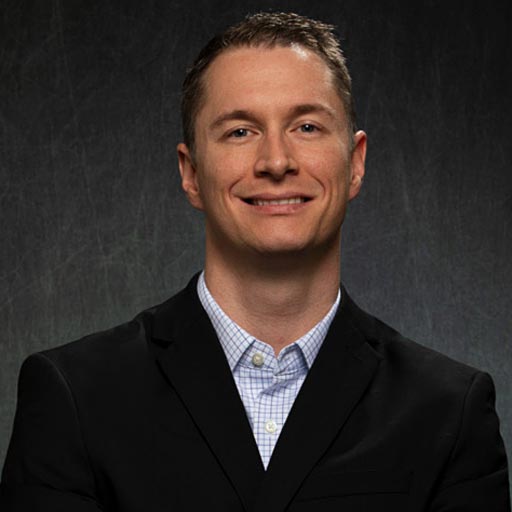 Stephen Hockman is an entrepreneur and founder of SEO Chatter. He specializes in search engine optimization and digital marketing and has been fascinated with SEO since 2005. Stephen's goal is to share the best tips and news about search engine marketing so you can get more traffic for your website.