This search engine optimization (SEO) guide answers the question, "why are backlinks important for SEO?"
Below, you'll find out why backlinks matter for a website's search engine rankings and get a list of the top benefits of backlinks in SEO.
There's also a section with additional resources that explain more about the fundamentals of backlinks to help you create the most effective search engine optimization strategy.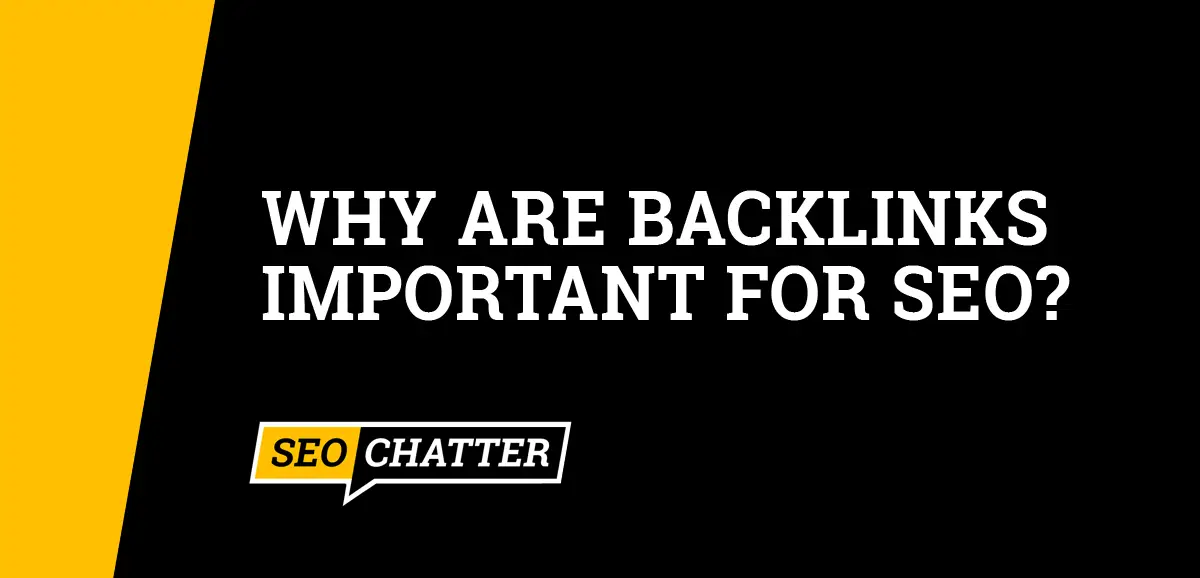 Why Are Backlinks Important for SEO?
Backlinks are important for SEO because backlinks represent a vote of confidence from one website to another, which is an off-site SEO signal for ranking content in the search engine results pages.
Benefits of Backlinks In SEO
1. Backlinks Improve Off-Page SEO Signals
The top benefit of backlinks is that they improve off-page SEO signals. Backlinks are an important part of building a successful website because these links act as an endorsement (or vote) from other sites.
When search engines see these votes, the ranking algorithms take it as a sign that the website is reliable and has quality content worth linking to. This helps the target website rank higher in search results as long as the backlink follows Google's Search Essentials (formerly Webmaster Guidelines) and is from a trusted site with strong quality signals.
2. Increases Page Authority
Backlinks are also important because they help increase Page Authority. Page Authority is an SEO metric developed by Moz that measures how likely a web page is to rank in search engine results pages (SERPs) based on a number of factors, including the quantity an quality of incoming links.
The more quality backlinks a web page has, the higher its Page Authority becomes. As a result, backlinks can increase the visibility of your website in the SERPs for specific SEO keywords and attract more visitors to the relevant pages.
3. Increases Domain Authority
Another advantage of backlinks is that they help to increase your website's Domain Authority (another Moz metric). The Domain Authority score measures the overall quality of the root domain for a website; not specific pages like Page Authority.
Typically, the higher your site's Domain Authority, the better your chances are of gaining a high ranking in search engine results for the keywords you're targeting. High Domain Authority scores often indicate strong expertise, authority, and trust (E-A-T), which are important ranking factors for Google's ranking algorithm.
4. Backlinks Are Important for Keyword Rankings
Backlinks also matter for keyword rankings in the SERPs. When high-quality websites link to your content with exact match keywords or partial match keyword phrases, the search engine crawlers take notice of those endorsements and use the anchor text to verify which keywords the content should be indexed and ranked for in the search results.
This is especially true if the website that links to your content has established expertise, authority, and trust, and the linking page has topical relevance to your content.
5. Backlinks Generate Referral Traffic
The importance of backlinks also includes the ability to generate referral traffic. Referral traffic is the number of visitors a website gets from people clicking on a link that appears on a third-party site.
This kind of traffic is very important to any SEO strategy because it lets websites reach more potential customers and get more exposure in addition to improving off-site signals for search engine optimization.
6. Increases Overall Search Engine Visibility
Another benefit of backlinks is that they increase your website's overall search engine visibility. There's a strong correlation between the number of backlinks pointing to the entire domain of your website and the total number of keywords the site ranks for in the SERPs.
A larger quantity of backlinks signals to search engines that your website is of high quality and provides relevant content worth linking to and surfacing in the search results. This, in turn, increases the chances that your website will show up in related searches even if you're not targeting those keywords directly.
7. Raises Brand Awareness
Another good benefit of backlinks is that they can help raise brand awareness for your business.
A good backlink strategy can create a good buzz around your brand. And having links to your website from popular and highly trusted sites helps people recognize your company more easily and increases your credibility (explained next).
8. Backlinks Matter for Credibility
High-quality backlinks are also important for credibility. When Google and other search engines rank websites in their SERPS, they take the site's trustworthiness into account.
If a website gets backlinks from other credible and authoritative sites, it will be seen as more trustworthy than its competitors (all other SEO factors being equal). This means backlinks can lead to not only more traffic, but also conversions and sales.
9. Backlinks Are Continuous Website Promotion
A long-term advantage of backlinks is that they provide a continuous source of website promotion.
For example, your site receives backlinks from several blog posts on a popular industry publication such as Forbes. In that case, people will continue to see the links in the posts and click on them even after the initial publication date.
This means that even months (or years) after the backlink goes live on the Internet, your content is still being continuously promoted; potentially bringing in more visitors to your website.
10. Produces More Revenue
Aside from the important SEO benefits and brand awareness backlinks provide for your website, backlinks matter a lot for producing revenue too.
Since backlinks are associated with increased search engine visibility, traffic, and engagement, your website is more likely to earn revenue from sources like ads, affiliate links, and direct sales.
Additionally, people who focus on building backlinks strategically are more likely to generate new leads, which is one of the most significant revenue sources for many businesses.
Learn More About Backlinks
The links below explain more about backlinks and how to use them correctly for better search engine optimization. Use these resources to expand your knowledge on the subject.
Backlinks Are Important for SEO Summary
I hope you enjoyed this guide answering the question about why are backlinks important for SEO.
As you discovered, backlinks matter because they represent a vote of confidence from one website to another, which is an off-site SEO signal for ranking content in the SERPs. The benefits of backlinks in SEO also include higher Page Authority and Domain Authority scores, more referral traffic from other sites, increased brand awareness and credibility, and higher revenue for your business.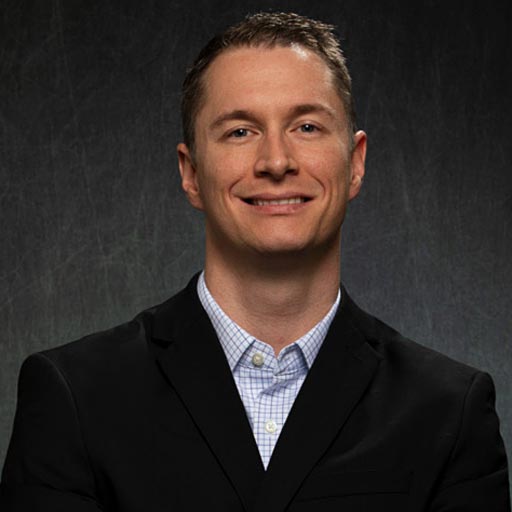 Stephen Hockman is an entrepreneur and founder of SEO Chatter. He specializes in search engine optimization and digital marketing and has been fascinated with SEO since 2005. His goal is to share the best tips and news about search engine marketing to help you get more website traffic.