I know, I know…
I've dropped the ball on sending my weekly SEO emails lately.
But it's been a crazy past few weeks.
Here's a quick glimpse of what's going on:
Just today, I woke up to 12 emails, 4 private messages, and 6 questions in my course platform; all asking me questions about SEO.
Also this week, I have to meet with my Surefire SEO Mastermind members over 3 separate sessions.
Plus, several of my followers want to get started with 1:1 paid coaching and have me do on-page SEO audits to help set their websites up for long-term success.
As you can see, things are heating up around here.
And the SEO Chatter brand is GROWING like wildfire.
But I can't take all of the credit.
I owe a lot of this success to one specific incident:
The interview I did with Niche Pursuits 3 weeks ago.
That one piece of publicity has caused an uncontrollable surge in growth for my business.
But unfortunately, all of this new buzz has caused me to slack off on my weekly SEO tips emails.
Which is why you subscribed to my list in the first place, right?
You want those free SEO golden nuggets!
Which brings us to today's email lesson…
And it goes way beyond SEO to help set your own website up for a wild ride of success.
Here's what I mean:
You can get massive SEO value and brand exposure by doing one thing:
Borrowing someone else's audience.
And that can lead to:
A ton of new people talking about your brand online.
An influx of backlinks you don't have to do any outreach for or pay to acquire.
Getting higher quality shares on social media.
Having other influencers reach out to you to work on future partnerships.
But most importantly:
An INCREASE in website traffic, sales, and ad revenue!
Just look at what happened to me in a few short weeks after that interview with Niche Pursuits.
Daily SEO Chatter traffic has tripled.
Course sales are exploding.
My Surefire SEO Mastermind is completely filled.
And I'm being bombarded with so much new client work I can hardly keep up with my weekly emails and blog publishing schedule.
Now, wouldn't you like that same type of instant success?
Wouldn't you love to make an impact in your niche and start climbing the charts for rankings, traffic, and earnings?
Well, I'm here to tell you that it's more attainable than you think.
And here's how you do it…
Instead of chasing down or forking over cash for another backlink, or posting another blog post this week, try this strategy instead:
Reach out to 3-5 influencers in your niche and strike up a conversation.
Don't pitch anything.
Or ask for a backlink.
Just introduce yourself and start building a real relationship with the person behind the brand.
Focus on these areas to get the best quality leads:
Podcasters who talk about your industry.
YouTubers who create videos in your niche.
Twitter accounts that tweet about your topics.
During your back-and-forth conversation:
Offer genuine feedback on their content.
Give them praise.
Tell them what your favorite episode, video, or tweet was for the week.
You know, act like a genuine soul who has nothing to gain but only everything to give.
After a while, then you can ask those people if there's any way you can work together.
Perhaps you can be interviewed.
Or have your brand mentioned during a YouTube video.
Or get a free guest blogging opportunity.
Or get a niche-relevant link insertion.
Or strike up a joint venture deal.
The list goes on and on…
Granted, this isn't a quick fix hack for skyrocketing your website traffic and sales overnight, but it can pay you obscene dividends in the long run.
So you gotta put in some effort.
These types of results won't be handed to you.
And they typically can't be bought either.
But if you make this type of relationship-building a priority in your business, then you'll eventually crack a nut that can explode your growth.
Case in point:
​
The interview I did with Niche Pursuits happened back in July/August (I forgot the exact date), but it didn't air until October 11th.
That was 3 months of waiting on my end to get any type of result from that partnership.
But as you saw, it's completely transformed my business.
Patience + Strategic Thinking = Insane Growth
And that's what I want for you too!
Yes, SEO is the best long-term strategy for improving your website, but you can get some quick wins along the way using the method I just taught you.
So while you're working on improving your on-page SEO with my Mastering On-Page SEO course, and waiting for Google to increase your keyword rankings, make sure to carve out some time to do regular outreach for real relationship building.
It's the way forward my friend.
And, in my opinion, one of the most strategic ways to set yourself apart from the competition and reach your income and traffic goals faster.
For those of you who haven't gotten access to the Mastering On-Page SEO course yet, now may be the perfect time for you to get started with it.
If that sounds like something you want, then subscribe to my SEO newsletter below and I'll send you the link with more details:
By joining this list, you agree to receive emails from SEO Chatter. Unsubscribe at any time, for any reason, and without hassle.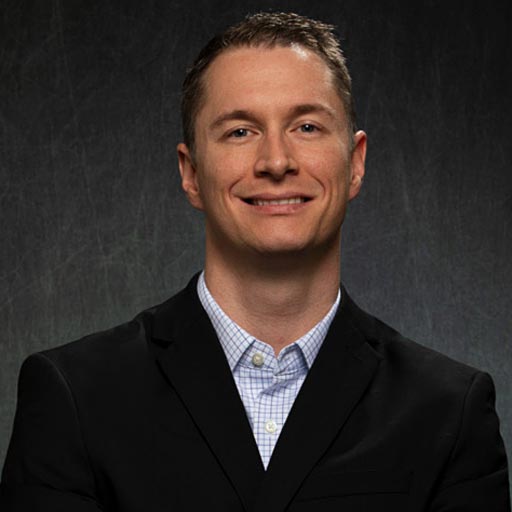 I'm the creator of SEO Chatter. I've been fascinated with SEO since 2005 and have spent most of my waking hours consuming SEO content from the top professionals in this field. My goal is to share the best tips and news about search engine optimization so you can get more traffic to your website.