In this article, we'll answer the question, "what are high PR backlinks?"
You'll also find a list of high PR website examples and tips on how to find websites with high authority to build backlinks during a link building campaign.
The ultimate goal here is to help you understand what high authority backlinks are and how they can help improve your search engine optimization (SEO) efforts.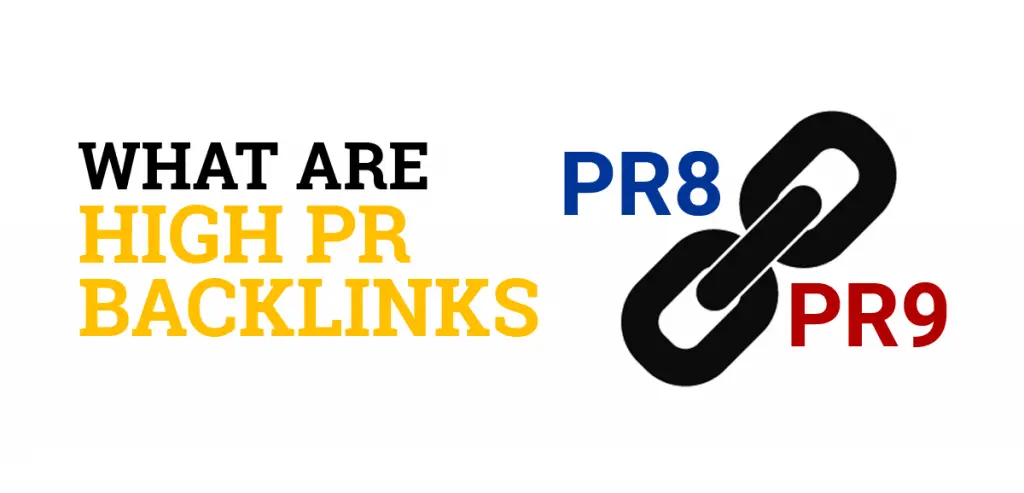 What Are High PR Backlinks?
High PR backlinks are links to your website from other websites that have a high page rank (or authority). High PR backlinks between PR7 to PR10 can help your website rank higher in the search engines because some of the PageRank value is transferred to your site through the link.
High PR Website Examples
Google.com (PR10)
W3.org (PR10)
USA.gov (PR10)
Wikipedia (PR9)
WordPress.org (PR9)
Github (PR8)
NYTimes (PR8)
Reddit (PR7)
Sites.Google.com (PR7)
SlideShare.net (PR7)
What Is PageRank for a Web Page?
PageRank for a web page is an algorithm created by Google to help assess the authority of the content to rank web pages in the search engine results pages (SERPs). PageRank was named after the co-founder of Google, Larry Page, as a method for measuring the trust and importance of web pages.
Google PageRank uses a logarithmic scale between PR1 to PR10.
Essentially, PageRank is a link authority algorithm that analyzes the quality and quantity of links that point to other web pages on the Internet. A website or web page that has a high PR metric means that it is referenced a lot by other trustworthy sites.
For some search queries, the PageRank value is extremely important for determining which web pages rank highest in the search engine for specific keywords. Therefore, it's important to try to improve your website's PR score to increase the overall rankings for target search phrases.
However, even though Google uses PageRank as a ranking signal, this SEO metric is not available to the public for you to track the current level of PR for your site. You can only guess at it based on the number of other high PR sites (based on authority and trust reported by other SEO tools) linking to your web pages.
How to Find a Website's PageRank
Because Google doesn't publish PageRank scores, modern SEO tools use their own analysis of SEO metrics to come up with an alternative score, called Domain Authority or Domain Rating.
However, there is an open source tool called Open PageRank that was created to bring back PageRank metrics so that different domains could easily be compared. You can view the PR scores for its top 10 million websites and get API access for free.
How Do You Get High PR Backlinks?
Get High PR Backlinks from Wikipedia
Wikipedia is a PR9 site that you can get backlinks on when you follow a certain link building strategy. Check out this guide on how to get backlinks Wikipedia backlinks so you do it the right way to get a permanent backlink.
Use HARO
Help a Report Out (HARO) is a free service that connects journalists and writers with sources. After signing up, you'll get daily emails with websites looking for quotes and opinions on topics that can get your brand featured along with a backlink.
Check out this guide on using HARO for SEO to learn how to use this service to get high PR backlinks called editorial backlinks.
Do Competitor Anaysis
By using an SEO tool like Ahrefs, Semrush, or LinkMiner, you can check the backlink profile of your competitors to find high PR backlink opportunities. And once you find a high authority web page, you can try to get the same backlink to your website.
The best way to use these tools is to scan your competitor's backlink profile and then sort the list by highest to lowest in the categories of Domain Authority, Domain Rating, Trust Flow, or Citation Flow, depending on which SEO metrics the software uses.
Web pages that have high values in those SEO metrics, typically have a high PageRank score as well.
Get Backlinks from Government and Education Sites
Government agencies and universities are some of the most authoritative backlinks you can get with high PR value. These websites typically have a domain extension of .gov or .edu.
Although you likely won't get a high PR backlink from a main page on one of these websites, you may be able to a link on an inner page or resources page. So look for these types of web pages and contact the content owner to see if you can get your site listed on them.
A good tip for education sites is to reach out to professors who manage the content for their department on the main university domain and/or have their own subdomain with total control over the links listed. You can then pitch that person to add a link to your website as a related resource.
That same strategy can work for local government websites too. Just find the contact person and send them a message about getting your site added as a resource for the public.
Publish a Press Release
Publishing a press release may get your content and link picked up by a high PR website.
You can use press release distribution sites such as:
Newswire
Presswire
PR Newswire
Build Backlinks On Free High PR Sites
A final method for how to get high PR backlinks is to create content on free websites that have high authority like Blogger, Flickr, WordPress, SoundCloud, etc. These sites allow you to create your own profiles and/or websites and you can link to any other sites you want within the content.
Although these are not the strongest backlinks you can get because the links are not coming directly from a web page published on the main domain, they still can help balance out your backlink profile when you're just getting started with off-page search engine optimization.
So keep these types of free high PR backlinks in perspective. They're not amazing, but they're not worthless either. However, you can also get more value out of these pages by building links to them as well. This strategy is called tiered link building.
Tiered link building is an SEO tactic that's used to increase the PageRank value of your existing links by creating backlinks for your backlinks.
More About High PageRank Scores
If you want to learn more about the various high PageRank scores, then check out these additional guides:
High PR Backlinks Summary
I hope you enjoyed this guide on what are high PR backlinks.
As you discovered, a high PR backlink is a link to your website from another site that has high PageRank or authority. And while it's not super easy to get a PR7 to P10 backlink, you should still aim to acquire these links over time because even just a handful of them could help your website rank higher in the search engines from the passing of that high PageRank.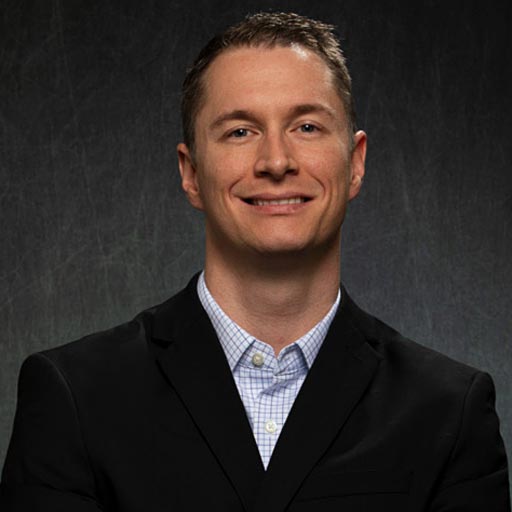 Stephen Hockman is an entrepreneur and founder of SEO Chatter. He specializes in search engine optimization and digital marketing and has been fascinated with SEO since 2005. His goal is to share the best tips and news about search engine marketing to help you get more website traffic.