It has been estimated that all global IP traffic will comprise more than 80% of video content in 2022.
This fact seems to be becoming a fast reality considering the emerging video content trends in digital marketing.
Therefore, it is a good idea to make video content a major part of your content strategy moving forward into the future.
Now, it may seem like creating a robust video SEO strategy requires a lot of time, patience, and effort, but it is much easier than you may think.
We will cover everything you need to know about creating a perfect video marketing strategy and optimization tips to help make your videos SEO-friendly.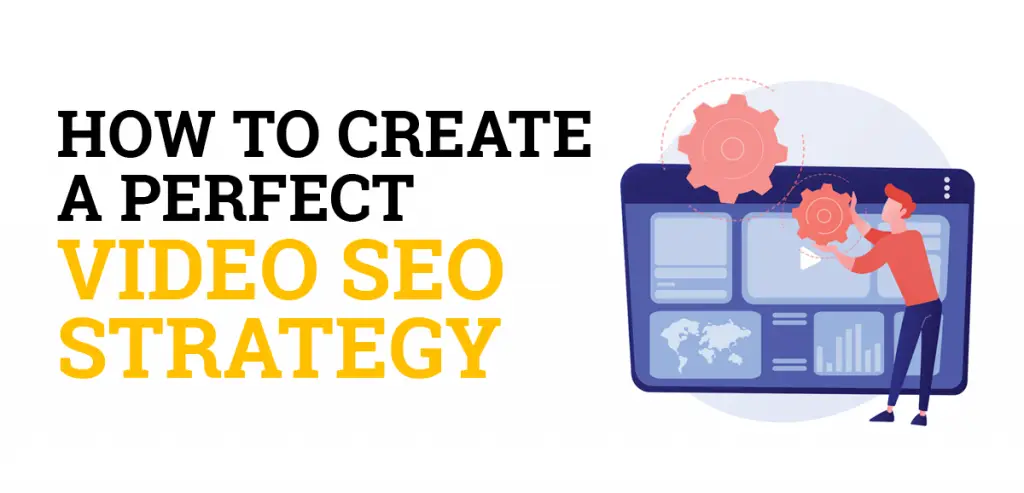 What Is Video SEO?
Video SEO is optimizing your videos to be indexed and ranked on the search engine results pages for relevant keyword searches. A good video SEO strategy will help your video content to rank highly on Google, Yahoo, and Bing to bring awareness to your brand and traffic to your website.
If you want to be seen among the crowd online, you use every digital marketing strategy you can to be visible in the search engine results pages (SERPs).
Here, we discuss how to create a powerful video SEO strategy so you can rank your website for more than just text-based content like blog posts and articles. When you're done reading below, make sure to also check out this other page with a list of free video submission sites.
How to Create A Video SEO Strategy
How do you create a video SEO strategy?
A good plan is one that helps you optimize your videos to make them most visible on Google, Yahoo, and Bing in addition to the video hosting platform like YouTube, Vimeo, or Dailymotion.
Powerful video SEO strategies also organize your work by giving you direction and defining your daily video content goals.
The main importance is to consider the elements that make your content SEO-friendly.
Here is what you need to do:
1. Define Your Video SEO Goals
This is the first and foremost step in creating your video SEO strategy.
You may have multiple goals, but it is important to define them so you know what results you want to get out of your video SEO efforts.
Steps two through five below can help guide you in the right direction.
2. Optimize for Rich Snippets
Rich Snippets are a great facility that Google offers to enhance the visibility of your videos in the SERPs.
High-quality and relevant video content can get your videos featured in Google's Rich Snippets as long as they are well optimized for SEO. Use video maker software for best results to create the content and the following tips for optimization.
With Rich Snippets, your videos stand a better chance of getting a click because they stand out in the SERPs, resulting in a better ranking for your videos.
And what's more, Rich Snippets are not only about ranking highly on the SERPs, but also your video will appear in other important areas on Google, Yahoo, and Bing when someone makes a text query.
To add optimize a video for Rich Snippets, you need to add a piece of code called "Schema Markup" to the HTML code of your website.
As Google states in this document:
"While Google tries to automatically understand details about your video, you can explicitly provide information, such as the description, thumbnail URL, upload date, and duration, by marking up your video with VideoObject. Videos can appear in Google Search results, video search results, Google Images, and Google Discover."
Even if you are not conversant with coding, you can use software from the Internet to get the job done quickly. Or for a step-by-step guide on how to add structured data to a web page for video SEO, check out the structured data codelab.
(Another good resource for you to read is this article on SEO Chatter: Types of Schema in SEO.)
3. Increase Conversions with Videos
The main aim of creating a video SEO strategy is to increase conversions. But you can only do this by increasing engagement through good videos.
Having videos on the landing page of your website can get you better conversions.
Just check out these video marketing statistics:
But remember, you must ensure to add a Call to Action (CTA) to each video you make to get the most impact out of your video efforts.
4. Improve Brand Awareness
Videos are the ideal form of content that tells people of your brand and your product.
Here, you have a chance to prove how your product is better than your competitor's. A video gives more reality to your product.
Use can simply use bullet points on the video to highlight the features. That makes it easy for people to understand your product and doesn't take a lot of production time to create.
You can also show the people who contribute to creating your brand through user-generated videos or staff member contributions. This strategy adds a human aspect to your content to improve brand awareness.
5. Extend SEO Video Reach with Social Shares & Link Building
Videos can build great links to your website, thereby increasing website traffic.
However, your videos need to be good to promote them effectively. So offer something exceptional. Otherwise, your videos may not be shared or generate many backlinks no matter how SEO-friendly they are.
And while you are at it, add a CTA inside the video content asking for your video to be shared. It makes it easy for viewers to feel comfortable sharing it and somethings viewers just need that simple reminder to share the video online.
Being active with posting your videos in a variety of places online is a great source for generating backlinks, which adds to your videos' number of social shares.
You can create great videos by using an online video editor like InVideo. This tool comes packed with 5000+ templates, iStock media, music library, filters, transitions, and much more to help power your video marketing strategy. Plus no download is required.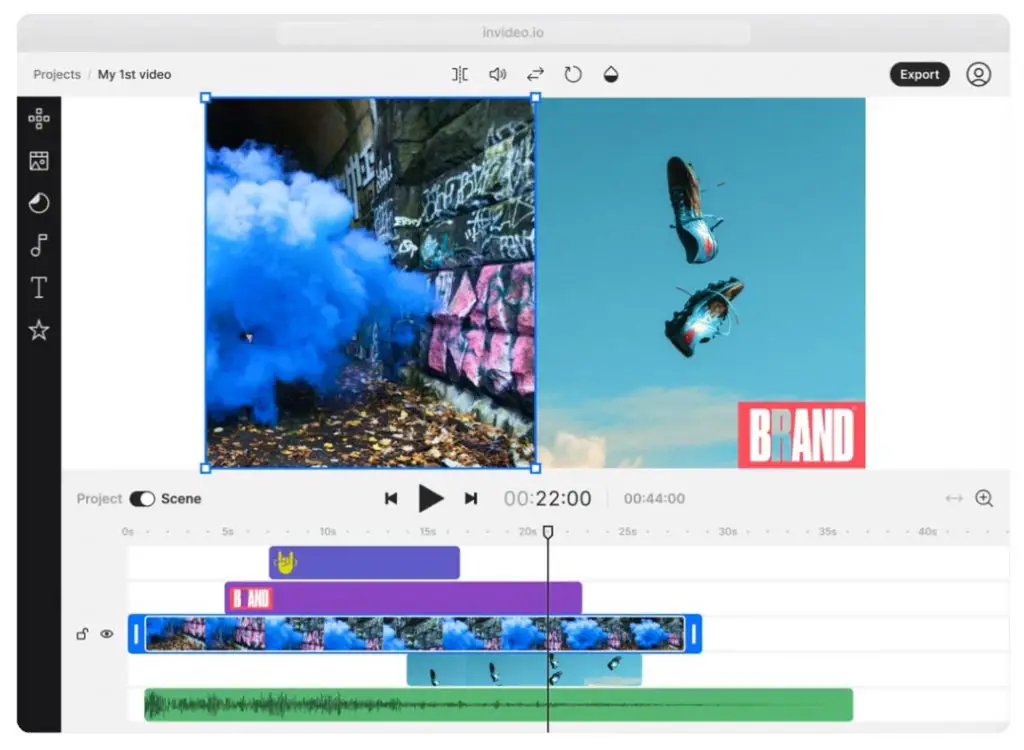 Video Optimization Tips
A good video SEO strategy for digital marketing will also require you to optimize your videos so they can be found in Google's search engine.
Below are some video optimization in SEO tips:
Use SEO Titles That Attract Attention
Each of your videos should have a title that should be relevant to the content of your video, grabs peoples' attention, and is optimized for SEO.
When a person considers watching a video, the first thing they do is look at the thumbnail (explained later in this guide). The second thing is to read the title.
So, you need to create a title that motivates a viewer to click on your video and watch it as well as optimize your title using keywords that create good SEO so the video can get ranked in Google Search.
Here are a few tips for writing good video SEO titles:
Keep your title short and sweet (70 characters is optimial)
It should be relevant to the video's content
Add numbers to your titles
Add something shocking or incredible to your title
Ask a question in your title
Insert a primary keyword for SEO
Add secondary keywords it you can fit them in naturally
Optimize your title through a headline optimizer tool
Optimize Your Video Descriptions
Usually, people do not read video descriptions, but they are very useful to improve your SEO for ranking your videos in the search engines.
Video descriptions do not usually add value to the viewer experience, but the search engines can understand your videos better through them so the content can be indexed and ranked for the appropriate keywords.
Therefore, it is important to write a brief but accurate description of the content within your video.
Here are a few pointers that will help you to write good video SEO descriptions:
Utilize the benefits of long-tail keywords.
Add secondary keywords in a natural way.
Include links in your video descriptions to divert your viewers to other related content.
The first two lines should be engaging to encourage the viewer to keep reading the description.
Your video description should describe the contents of your video accurately and motivate people to watch it.
Adding a timestamp to long videos is a good technique to use to improve the user experience and increase total watch time.
Optimize Further with Subtitles
A significant number of viewers watch videos on mute. And videos with subtitles make it easy for people to watch your videos.
Not only does it help you to get more viewers, but adding text makes it easy for the search engine crawlers to understand the content. Plus, you can use your primary and secondary keywords in the subtitle file to help increase your rankings for the phrases on Google, Yahoo, Bing in addition to the video hosting platform.
Customize Your Video Thumbnails
Video hosting platforms like YouTube provide default thumbnails for each video, but it is a random video grab. And often it is not appealing enough for the user.
You do, however, have the option to select your thumbnail so you can customize it to get more views.
Choose a good and catchy thumbnail that will grab people's attention and motivate viewers to watch your video. A quick search on YouTube will show you good examples of this video marketing strategy and user engagement tactic in action.
Embed Your Videos for Better Indexing
Another good video optimization strategy is to embed your videos on a web page to improve the indexing and visibility of the content.
However, Google will only index one video per page, so you need to tell the web crawler which video you want to be indexed. Make sure that you use your most important video for this purpose is displayed first on the web page.
The search engine crawlers usually stop crawling for videos after that first video is discovered.
(See my article on how does video help SEO for more details about how videos can improve your overall visibility in the search engines.)
Cross-Promote on Multiple Platforms
Do not just post your video on one hosting platform or web page. Instead, you want to post it on other social media platforms to increase the visibility for the content to generate other user embeds and natural links. For further promotion, you can enlist influencers to promote your videos.
Also, when you're done promoting your videos, it's also a good idea to do a video reverse search to make sure other websites are not using your video content without permission.
Creating A Video SEO Strategy Summary
We hope that the tips provided here will help you prepare your ultimate video SEO strategy and promote your video marketing campaigns in the best way possible.
These are some of the top methods that contribute to creating a powerful video optimization strategy for any business or website.
So, the best thing you can do now is to start creating your video SEO strategy today and watch the videos you optimize increase the search engine visibility for your products and brand like never before.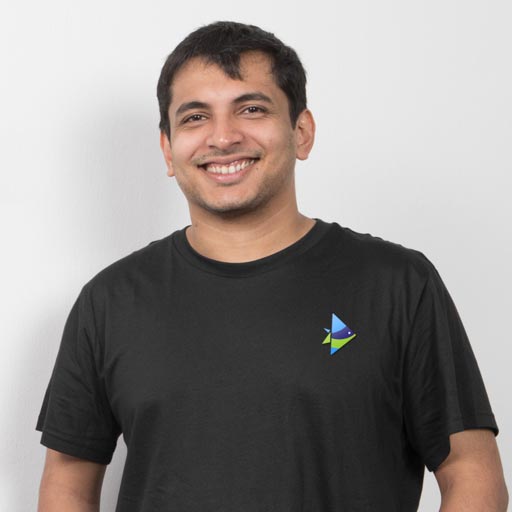 Sanket is the founder of InVideo. InVideo serves millions of users from ~190 countries and has have raised $20M+ from the likes of Sequoia Capital and Tiger Global.