In this article, you'll learn about Twitter backlinks for SEO.
Twitter link building is a powerful marketing strategy you can use to increase exposure for your content, build valuable backlinks to your website or blog, and create more authentic relationships with the accounts that matter most for your business.
As you know, backlinks are one of the top ranking factors for Google, Yahoo, and Bing, and this guide will show you how to use Twitter to build high quality backlinks to increase your website's domain authority and page authority metrics for better search engine optimization.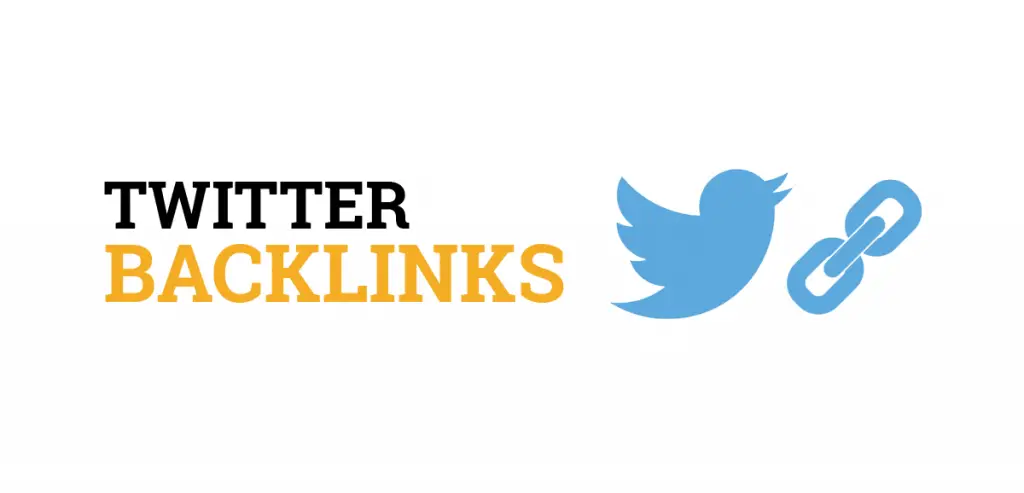 What Are Twitter Backlinks?
Twitter backlinks are links to your website from Twitter in the form of tweets and replies that include a URL. Twitter can help your site get many backlinks both directly and indirectly to increase your website's visibility in search engine results pages (SERPs).
Do Twitter Backlinks Help SEO?
Twitter backlinks do help SEO because website rankings are dependent on backlinks and other SEO factors. When your site gets a backlink on Twitter, it can benefit both directly and indirectly for search engine rankings and website traffic.
An article on Semrush that discusses social media signals and SEO showed the results of five case studies, with one important takeaway about the direct relationship between Twitter and SEO being: "Tweets from power users may influence short-term rankings for certain keywords."
As for indirect SEO improvements, the more of your target audience that sees your links on Twitter, the more organic backlinks you'll gain from other website owners that want to link to those URLs. Therefore, Twitter link building can be a great source for website growth.
You can check out this other guide for more Twitter SEO tips in addition to what you'll learn below. It includes strategies for improving your SEO on the Twitter platform to get your tweets found by more users as well as tips on ranking your Twitter content higher in search engines like Google for specific keywords and hashtags.
Twitter Link Building Guide
1. Add a Backlink In Your Profile
The first method for how to get Twitter backlinks for SEO is to add a link to your website in the bio section of your profile.
To do this, go to the profile page of your Twitter account and click the "Edit Profile" button. Then, in the "Bio" field, put some descriptive text followed by the URL of your website. Make sure to include the http:// or https:// prefixes so the proper protocol is being used for your domain. After saving your profile edits, the protocol will be removed for a cleaner-looking URL in the bio section.
(Note: If you want to know all of the places you can put links on other platforms like Facebook, Reddit, Medium, YouTube, etc., then check out this other social media link building guide after you're done reading this page.)
2. Put a Backlink In the Website URL Field
The second Twitter link building strategy you can use is to put a link to your website in the Website URL field on your profile page.
To do this, go to your profile page and click the "Edit Profile" button. Then, in the "Website" field, enter the URL of your website. Similar to the first tip, make sure to include the correct http:// or https:// prefix.
3. Include a Link In Your Tweets
You can also get Twitter backlinks for SEO by including links to your website in your tweets.
To do this, compose a tweet that includes a URL on your website. Also, write as much text as possible in the tweet to fill out the 280 character limit. And be sure to include relevant keywords and hashtags for SEO purposes.
4. Post Links In Reply Tweets
Another way to get a quick backlink on Twitter is to post links to your website in reply tweets on other Twitter user accounts.
To do this, find a tweet that you want to reply to and click the "Reply" button. Then, compose your reply and include a URL from your website.
5. Get Twitter Backlinks from Your Friends
If you have friends who use Twitter, then you can ask them to tweet links to your website. This can help you get more backlinks outside of your own Twitter account.
To do this, simply send your friends a direct message with the URL you want to use for link building and ask them to tweet it to their audience.
6. Look for Expert Roundups
Expert roundups are a great backlinking strategy you can use to increase brand exposure and to get more dofollow links for SEO.
To get started with this method, search for "expert roundup" or "[keyword] + roundup" on Twitter. This will help you find relevant tweets and articles that have been shared on the platform which feature expert roundups.
Once you've found a few potential articles, reach out to the site owners and ask if you can be added to the roundup too. You can offer a tweet in exchange for the inclusion and share links to the roundup post from your own website to help the site owners improve their own SEO backlink profile.
7. Find Interview Opportunities
(Similar to the last tip. Search Twitter for "[keyword] + interview" or reach out to the influencers who host a lot of interviews related to your niche. Then offer yourself as someone who can be interviewed to get a link in the article for SEO and a Twitter backlink to the post.)
If you're open to being interviewed, then you can get multiple backlinks to improve your site's domain authority from a single outreach effort.
People who host audio podcasts and video interviews typically syndicate their content to a variety of websites, not including their own blog and Twitter. For example, podcasters often share their content on Apple iTunes, Google Play, Stitcher, SoundCloud, Spotify, etc., which means you can get at least 7 quality backlinks after the interview is complete.
To use this Twitter link building strategy, you first need to search for "[keyword] + interview" on Twitter. This will help you find relevant tweets and interviews that have been shared on the platform that relate to your niche.
Next, you need to reach out to the influencers hosting those interviews. Let them know that you're interested in being interviewed and offer to provide them with some valuable insights on a relevant topic in your industry.
This Twitter backlink strategy is a great way to get more brand exposure and boost your SEO efforts simultaneously.
8. Write About a Brand & Mention Them On Twitter
A good habit to get into when writing articles is to mention a brand or influencer in your niche. This can be in the form of a quote taken from an article on their site and/or linking to a piece of content that brings extra value to your readers.
After including popular brands and influencers in your articles, you can then post a link to the content on Twitter with an @mention to tag them on Twitter. Some of these companies and people will retweet your links to promote themselves and/or link back to your article from their own websites.
This Twitter link building strategy is an easy way to get some powerful backlinks from high authority sites that can end up being dofollow links without having to do manual outreach for a guest post. See this page on what is guest posting in SEO if you want to learn more about that backlinking method.
9. Build Relationships with People In Your Industry
(Build relationships on Twitter in your niche and then ask for guest posts, link insertions, and editorial link opportunities through the DM (direct message).)
Twitter is a great place to build relationships with people in your industry, which can then lead to all sorts of high quality backlinks.
Follow the people you want to connect with, then start replying to their tweets and tweeting at them at them directly on the platform. When you share something interesting or valuable, these people are more likely to retweet it, which will help you become better connected and expose your content to a larger audience.
As you build stronger relationships on Twitter, you can then start asking for guest posts, link insertions, and editorial link opportunities through a direct message. Plenty of collaborations like this happen every day on Twitter and it helps you bypass a lot of the manual work that's required with other forms of link building outreach.
10. Offer a Freebie Or Promotion
Freebies and promotions are another easy way to get more backlinks from Twitter and on the websites of Twitter users.
People are always looking for a good freebie or discount, so make sure your tweet stands out by offering something of value to your audience. This could be a digital product, an e-book, or a simple tool you've created that helps people be more productive or have fun.
The trick here is to host the details about the offer on your website. This will give people a place to learn more about what you're promoting and it also allows you to include a backlink to your website on Twitter and for others to include in their blogs.
Just make sure your article is well-written and informative, as this will increase the likelihood that people will share it on Twitter and link back to it organically. A page with thin content or low-quality content will not have as much impact on SEO through Twitter backlink building.
Does Google Crawl Twitter Links?
Google does not crawl Twitter links to obtain the information it is looking for to index content in the search engine. Google has access to Twitter's Firehose data stream which provides instant access to tweets and the ability to index Twitter links immediately after they are posted.
Before 2015, Google would have to crawl Twitter to find relevant tweets to index in the SERPs. But not now. Today, Google has real-time access to the data it needs, eliminating the need for crawling tweets.
Another thing to keep in mind is that Google only indexes about 5-10% of tweets. On average, there are 6,000 tweets posted on Twitter every second, which equals around 350,000 tweets sent per minute, 500 million tweets per day, and 200 billion tweets per year.
However, many SEOs have had success getting their blog content indexed in Google faster by posting the URL in a tweet. That's another reason why link building with Twitter is an important part of a digital marketing strategy that focuses on search engine optimization.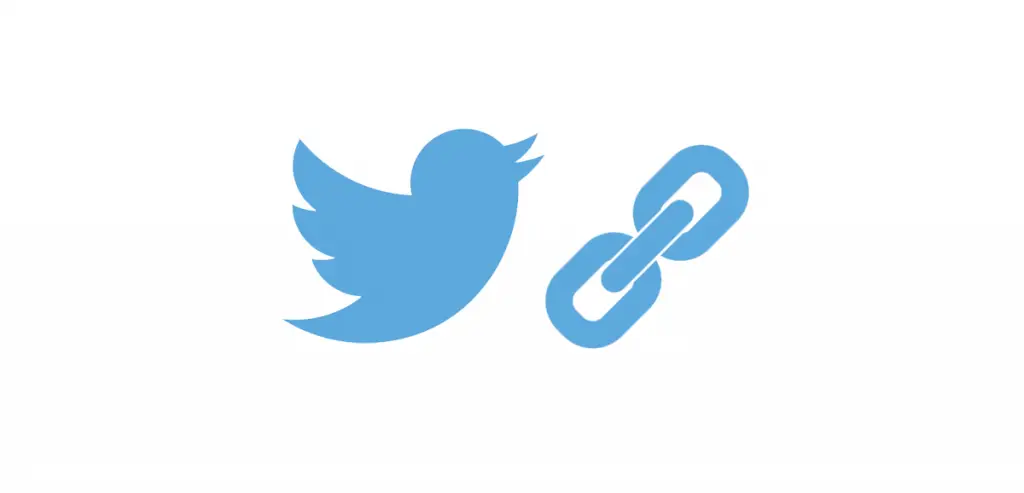 Twitter Backlinks for SEO Summary
I hope you enjoyed this guide on Twitter backlinks for SEO.
As you discovered, Twitter link building can help your business in many different ways, including better exposure for your content, increasing the number of quality backlinks for your website, and developing authentic relationships with other influencers in your niche.
All of those factors combined can lead to more organic traffic and rankings in Google, Yahoo, and Bing because your content is penetrating more of the market and getting in front of the right audience who will share it on Twitter and link back to it from their own websites and blogs.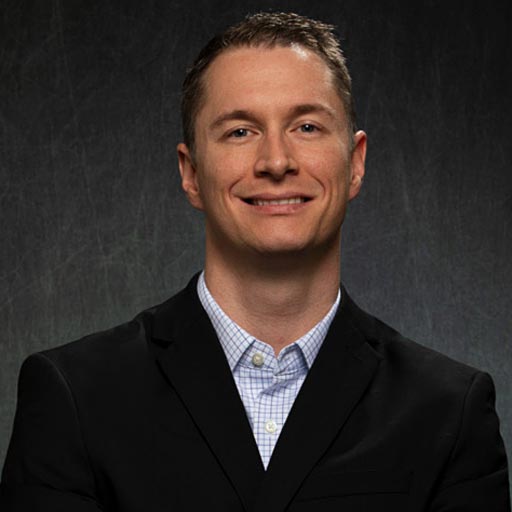 Stephen Hockman is an entrepreneur and founder of SEO Chatter. He specializes in search engine optimization and digital marketing and has been fascinated with SEO since 2005. His goal is to share the best tips and news about search engine marketing to help you get more website traffic.