Want to hear something crazy?
I just bought a book for $650.
And it comes with absolutely no refunds or guarantees of any kind.
But that's not even the craziest part…
The book's list price was $1,000!
However, the author gave his paid newsletter subscribers a $350 discount.
So I grabbed a copy because it was one heck-of-a-deal.
Am I insane?
Maybe…
But let me tell you why I bought it:
The book in question is called "elBenbo Press" by Ben Settle, known as one of the greatest email marketers and copywriters of our time. And in my opinion, one of the best business thought leaders I've ever come across.
Ben's main product is a monthly newsletter called "Email Players". But it teaches way more than name portrays.
In fact, it rarely talks about email marketing anymore and now teaches breakthrough business strategies.
In just 3 months of being a subscriber, I've amassed so much knowledge about how to run and operate a successful online business that helps people learn SEO in a more efficient and impactful way.
Case in point:
A single sentence in the October issue gave me insight on how to answer a question from a curious customer about my Mastering On-Page SEO course that lead to an instant sale. If I hadn't read that one sentence in the newsletter, I wouldn't have responded the right way to the person which would have cost me a new customer who I'm excited to have in my course.
As you can see, a single piece of advice from Ben's monthly newsletter paid for more than half the cost of his outrageously priced book.
Which is why $650 is actually an amazing deal when you think about it…
So what's this elBenbo Press book all about?
And more importantly, why should you care?
(This is supposed to be an SEO newsletter, isn't it?)
Well, elBenbo Press teaches Ben's 7-figure book and newsletter publishing model that he's fine-tuned over the last 20 years.
His entire publishing system is run with low overhead and no paid employees or VAs.
From the outside, I've seen the results of Ben's powerful publishing plan.
It clearly works.
And works extremely well.
But now I want to peek behind the curtain and learn the complete book and newsletter publishing system so I can use it for my own benefit.
I can already imagine where this newfound knowledge can take me in the world of SEO…
Possibly a monthly printed SEO newsletter delivered right to your doorstep…
Or publishing printed SEO books on topics my subscribers need help with the most…
Or creating more SEO resources that take the complexities out of ranking your website faster and higher than ever before…
While streamlining every part of the creation and fulfillment process so it's easily manageable all by myself.
The possibilities are endless.
And my dreams are big.
Perhaps you can relate to this same type of excitement?
Anyways…
I bought the book for $650 because I consider it to be an amazing bargain based on what I'm about to learn.
It's a personal investment I'm making so I can become a better SEO teacher and business owner for decades; not just years.
With the knowledge I'll gain from that book alone, I'll probably increase my yearly income by 6-figures or more while helping more people with SEO than I could have ever imagined.
So it's definitely one heck-of-a-deal.
Plus, the book takes ALL of the frustration and guesswork out of trying to figure out every part of the process on my own.
Ben is literally handing over the entire publishing strategy on a silver platter for anyone to copy and use for their own advantage.
Which is exactly the same way I've created the Mastering On-Page SEO course I mention in these weekly emails.
This course teaches you my entire on-page SEO system that helps me rank more of my content in the top 10 positions on Google for the keywords that matter most for my websites.
I literally optimize every single page I publish the same way.
But I didn't just pluck these methods out of thin air.
Like Ben, it took me many years (about 7-8) to uncover the best strategy for on-page SEO through tremendous amounts of trial and error.
But now, I just rinse and repeat the optimizations like clockwork every day and reap the long-term ranking rewards without thinking about what to do anymore to please Google's algorithm.
It's my version of Ben's elBenbo Press book but focused entirely on the on-page SEO process for websites.
So, if you're like me, and get overly excited at the opportunity to invest in something that can lead to 100X your investment when applied the right way, then you'll be a good fit for my Mastering On-Page SEO course.
And I'd love to teach you the strategy I've developed to make my websites wildly successful.
If that sounds like something you want, then subscribe to my SEO newsletter below and I'll send you the link with more details:
By joining this list, you agree to receive emails from SEO Chatter. Unsubscribe at any time, for any reason, and without hassle.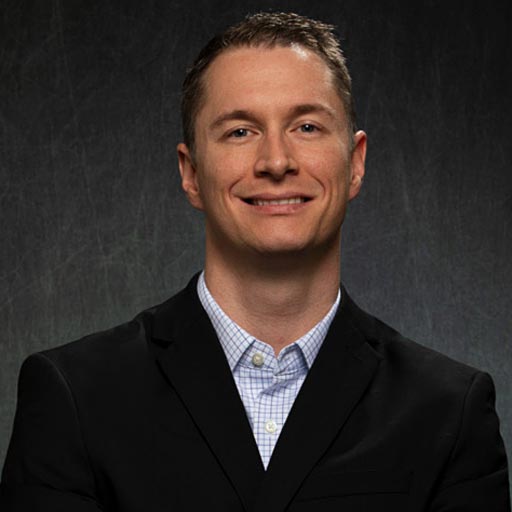 I'm the creator of SEO Chatter. I've been fascinated with SEO since 2005 and have spent most of my waking hours consuming SEO content from the top professionals in this field. My goal is to share the best tips and news about search engine optimization so you can get more traffic to your website.