There's a lot of panic going on in the SEO industry right now.
Google just finished rolling out a spam update on November 11 (announced on Twitter here).
And then turned right around and released a core update that went into effect on November 17 (also announced on Twitter).
It'll take about 2 weeks for this latest update to fully roll out to measure the effects.
However, there are already reports coming in of websites that are being demolished by it.
Some sites were ranking in the top 10 for the most important keywords for their business and are now completely deindexed, or at the very best, sitting in the low 90s to 100s positions for those terms.
Others have measured a 20-50% loss in traffic that's tumbling down more every day.
It's awful.
But the worst part is that Black Friday and Cyber Monday, the biggest shopping days of the year, are only a week away.
Talk about a major income loss!
There's no denying it…
This was a highly calculated move by Google.
But it's nothing new.
Big G has been gifting the Internet with a major core update around November/December for several years in a row, even though they've said publicly, "we don't want to disrupt the holiday season", just 1 or 2 weeks before the update is released.
Hypocritical much?
I think so.
But the fact is this bold move puts a lot of website owners at risk who rely on the free organic traffic from Google's search engine, which is honestly all of us.
Without Google traffic, I'd be doomed…
How about you?
Now, regardless if your site got hit by an update already or if your time is yet to come, there are a few things I want you to think about to help improve your resilience during this wild and crazy storm.
These are the same questions I ask myself when I'm creating content that has helped my sites sail right through every Google update untouched.
Is your content factually correct without any mistakes whatsoever? (If you're outsourcing the writing, take a deep look at this.)
Are you including the most important information to fully satisfy the search query? (Think beyond minimum word count and number of headings needed to rank. Focus on giving the reader everything they need.)
Does your content include trust signals like a published date, author bio with a link to their full details, quotes from experts, statistics or other relevant data, and external links to authority sites in your industry? (In other words, does it have similar elements that you find on a trusted publication like the New York Times?)
Have you been outsourcing your link building but not 100% sure how the agency is getting those links? (It's probably time to ask for more transparency, and if they refuse, then take your business elsewhere.)
Could your on-page SEO be improved? (Are you 100% certain your keywords are in the right spots on the page and in the HTML code to please Google's algorithm?)
Let's zoom in on that last one for a second.
If you're not strategically adding your main and secondary keywords to the most important locations on the page, then Google can have a hard time knowing exactly what terms you want the page to rank for.
I've done many SEO audits in my life.
And I've helped countless people jump from page 3 or lower on Google to the top 10 positions with only a few small tweaks to the keyword placements. Often, it's just a small deficiency in the on-page SEO that prevented their pages from reaching page 1 in the SERPs.
On the flip side, I've seen pages tank in the rankings because a site owner got lucky and ranked in the top 10 without focusing much on the on-page SEO. What ended up happening is several competitors came in with better on-page SEO that pushed the site owner's content out of top ranking spots.
So on-page SEO is a critical component to get right on every page you publish.
Now, if you think you're doing a good enough job with it, then feel free to keep chugging along.
But if you have any doubts whatsoever about your on-page SEO skills, then I invite you to check out my Mastering On-Page SEO course.
It'll teach you everything you need to know to give your content the best chance possible of ranking high--and staying there–from the first day it's published.
If that sounds like something you want, then subscribe to my SEO newsletter below and I'll send you the link with more details:
By joining this list, you agree to receive emails from SEO Chatter. Unsubscribe at any time, for any reason, and without hassle.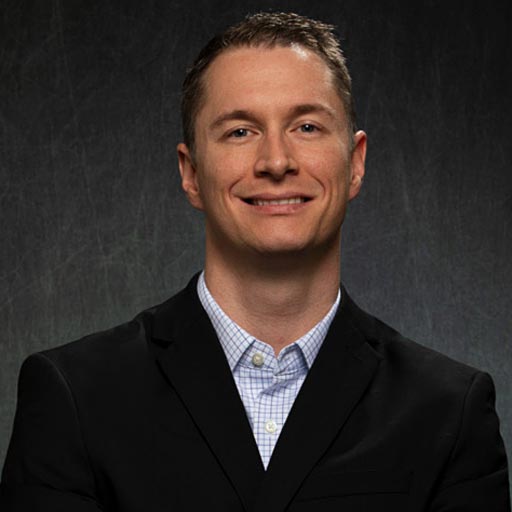 I'm the creator of SEO Chatter. I've been fascinated with SEO since 2005 and have spent most of my waking hours consuming SEO content from the top professionals in this field. My goal is to share the best tips and news about search engine optimization so you can get more traffic to your website.