In this article, you'll find a list of the top SEO trends for 2022.
As you'll discover below, the future of digital marketing is clear: it's all about creating content that follows specific search engine optimization best practices that serve the growing needs of the ranking algorithm.
However, these latest SEO trends to watch out for are not just about improving your technical SEO strategy for Google, Yahoo, and Bing.
These trending techniques also bring to light various ways you can get more creative with your website and its content to make the most impact on your business and meet your key SEO benchmarks.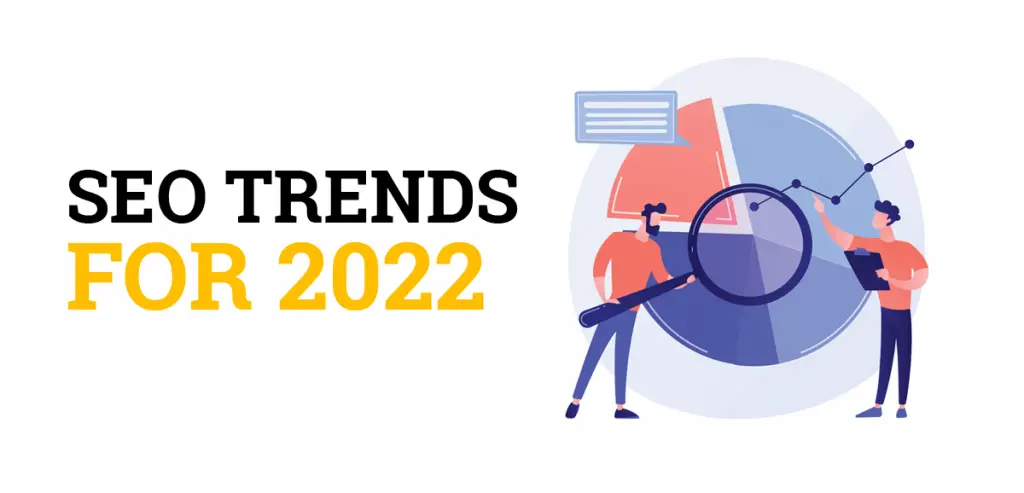 SEO Trends 2022
IndexNow
The first SEO trend to watch out for is IndexNow.
IndexNow is a new protocol created by Microsoft Bing and Yandex that allows websites to notify search engines when website content is created, updated, or deleted.
IndexNow uses an API that can be integrated with your website so that search engines can quickly crawl and reflect any changes in their index and search results. That means you won't have to wait days or weeks for the search engine crawlers to revisit your site.
According to Search Engine Journal, "A Google spokesperson issued a statement affirming that Google will be testing the new IndexNow protocol."
Google Discover Trend Optimization
Google Discover is a special feature in Google apps that helps people find engaging content that fits their unique interests and preferences. And getting your content to appear in Google discover can lead to a quick uptick in website visitors.
Now, while optimizing for Google Discover is still a bit of a mystery–you can be getting traffic from it one day and not the next–the experts at Seer Interactive offer these SEO tips:
Produce timely content.
Keep producing content with the user (not Google bots) in mind.
Optimize for E-A-T (Expertise, Authoritativeness, and Trust).
Avoid clickbait titles.
Include high-quality images that are 1200x minimum.
Optimize for mobile devices.
Multitask Uniform Model (MUM)
SEO experts agree that keeping up-to-date on the latest SEO trends surrounding Google's MUM project should be a top priority for digital marketers this year as the technology matures.
MUM is a multimodal algorithm designed to provide answers to complex queries by concurrently assessing information across text, images, video, and audio. According to Google, "MUM uses the T5 text-to-text framework and is 1,000 times more powerful than BERT."
This new Google algorithm is trained across 75 different languages and can perform many different tasks all at once. The goal is to better understand the sentiments, context, and intent to provide more accurate answers to a user's search.
Passage Indexing Trend
Google's passage indexing algorithm has opened up the ability to rank individual passages within a page in the search engine results pages (SERPs). What this does is improve the SERP results for long-tail search queries which were harder to find precise answers for in the past.
As for this SEO trend, you can't optimize specifically for it yet because Google is trying to match context within individual passages on the page that are precisely relevant to a long-tail query.
Google stated on its blog: "By understanding passages in addition to the relevancy of the overall page, we can find that needle-in-a-haystack information you're looking for. This technology will improve 7 percent of search queries across all languages as we roll it out globally."
The best option right now for SEO is to clearly mark up your various sections of the page with descriptive headings (H2 and H3 tags) to make it easier for Google to find the information it's looking for to satisfy the search intent.
Core Web Vitals for SEO
Core Web vitals is a set of page experience signals that set thresholds on a per-page basis. Google's goal here is to create a more sustainable and healthy web ecosystem by creating a better user experience for website visitors.
Core Web Vitals include:
Largest Contentful Paint: This measures how quickly users see content.
First Input Delay: This measures how responsive a site is to user input like tapping a button or entering data in a form.
Cumulative Layout Shift: This measures how often elements of the page move around while the user is trying to read or interact with it.
Google's FAQ page about Core Web Vitals states: "At this time, using page experience as a signal for ranking will apply only to mobile Search." However, you should be working to improve your Core Web Vitals because it seems like this part of the ranking algorithm will be more important as the years go on.
Improved User Experience
In addition to Core Web Vitals, user experience (UX) will also be an important SEO trend to watch out for in the future.
Google's RankBrain algorithm collects UX data regarding how users interact with the web pages displayed on the SERPs and will reshuffle the rankings according to those metrics. Therefore, it's important to give your website visitors the best possible experience when navigating your website.
You want to keep your visitors happy with a good site structure, fast loading speeds, informative content, relevant internal links, etc, so they don't go back to the SERPs to click on another URL.
Artificial Intelligence Content
One of the latest SEO trends is a surge in artificial intelligence (AI) content creation. AI software can now write a complete blog post or article for you in a just few minutes.
Using an AI-based robot writer offers automatic writing, editing, and proofreading which drastically cuts down on the time it takes to produce a quality piece of content using traditional methods.
AI SEO content is getting more popular by the day and when the technology is used correctly, the article output is indistinguishable from a human writer. This allows website owners to produce much more content at scale, which leads us to the next trend in SEO: Programmatic SEO.
Programmatic SEO
Programmatic SEO is a new trend that's growing rapidly. Essentially, programmatic SEO is the use of developer code to automatically create web pages at scale using artificial intelligence and content spinning.
According to Webflow, "[Programmatic SEO is] how companies such as Tripadvisor, Thomas Cook, Nomad List, and others generate thousands of landing pages targeting long-tail keywords." And each page can be created in a matter of minutes.
It's also how some massive websites that appear out of nowhere in the SERPs are able to answer millions of questions and rank high on Google, Yahoo, and Bing for long-tail search queries. These sites have very little human involvement and automatically publish a new article every 5-10 minutes throughout the day.
Semantic Search Optimization
Semantic search optimization is an SEO trend that is gaining more prominence with every Google core update. In the past, you could optimize a web page just for a specific set of keywords and rank well in the SERPs. However, things are now changing with semantic search.
Google's algorithm now analyzes each search query by trying to understand the intent behind it so the proper web pages are displayed in the SERPs.
A common example of semantic search in action is comparing the search results on Google for the queries, "air conditioner" and "best air conditioner". The former will show a variety of different pages because the intent is not clearly defined (e.g., ecommerce pages, Wikipedia, review content). But the latter will show primarily review pages that list the best air conditioners according to the site owner's opinion (e.g., Bob Vila, The Wire Cutter, Consumer Reports).
Entity Optimization
Entity-based SEO is about focusing on entities within your content rather than just keywords. An entity is basically a thing or concept that is singular, unique, well-defined, and distinguishable.
The problem with only focusing on keywords is that they can be ambiguous. For example, the word "cache" can refer to a web browser, private weapon, or place where an animal stores food. So having a high keyword density for the word "cache" on a web page is not always the most efficient way to optimize the content for search engines.
Instead, you need to include related entities on the page so that Google's algorithm can better understand the relationship between the various terms and topics in the content to index and rank it accordingly.
Search Engine Watch explains: "Relatedness is judged primarily by something called co-occurrence (the linked patent is still pending, but helpful in understanding co-occurrence). Co-occurrence judges the strength of relationships based on the frequency of the entities appearing together in documents around the web. The more frequently two entities are mentioned together, and the more authoritative the document that mentions them, the stronger the relation."
Therefore, the rising trend in SEO here is to make sure your content includes closely related entities. If you look at any Wikipedia page, you'll see this in practice. Every internal link is considered a related entity to the topic being covered.
For example, SEO is an acronym for several different entities like Search Engine Optimization, SEO Amsterdam Economics, Spanish Ornithological Society, and Seo Soo-kyoung. To make sure Google knows that a web page is focused on Search Engine Optimization and not the other entities, it's important to include other entities on the page like "website traffic", "organic", "keywords", "algorithms," etc.
More Google Algorithm Updates
Google had several major core updates, multiple indexing adjustments, and between 500 to 600 minor updates throughout the last year. So this year, it's safe to say based on those SEO trends that Google will be updating its algorithm at an equal, if not more, rate of change.
Voice Search
20% of searches in the Google App are now done by voice, according to Think With Google. And Statista reports that over 300 million households have smart home products like Google Assistant, Apple Siri, and Amazon Alexa.
Voice search is a growing trend for SEO and is something you should be optimizing your website for. To optimize for voice searches, you should first consider long-tail phrases that your target audience would use as a question in everyday conversations. Then create headings with those questions followed by a short 45-55 word response.
Following that SEO strategy can help the various smart devices pick up your web page content to answer voice searches much easier.
SERP Layout Changes
Google's SERP layout continues to change as the needs of its users change. And the growing trend here is providing more information to the users without them having to click on a website link or scroll down the results page.
SEO experts expect to see a rise in zero-click searches with Featured Snippets, more prominent and expanded Knowlege Panels, enhanced Featured News for trending issues, more video content, additional sitelinks, testing of indented search results, and more.
Brand SERP Optimization
With the ever-growing presence of Knowledge Panels and Rich Results in Google SERPs, it's more important than ever to jump on the brand SERP optimization trend.
If you're building a brand for the future, you need to think outside of just your website and the content it showcases and into the entire digital presence surrounding your business. This means optimizing every online resource you can control for SEO.
In an article on SERanking, the Brand SERP Guy, Jason Barnard, says, "The crucial fact here is that every type of searcher is either already doing business with you or is making the decision right now. What they see is incredibly important to your entire business strategy as they're the people who really matter to your bottom line." He goes on to say, "So, if your Brand SERP doesn't currently feature sitelinks, the Knowledge Graph, or Twitter snippets, there's a lot for you to learn and do."
Image Optimization
Many SEOs have recently realized the importance of image optimization. Not only should you optimize the written content on your website but optimizing for visual search can help to bring additional traffic to a page when it ranks in Google Image Search.
There's a huge opportunity in the future of SEO by re-shifting your focus to optimizing every image you publish on your site for SEO by filling out image alt tags, filenames, HTML titles, captions, and structured data to markup.
Refreshing Existing Content
The Internet is constantly changing and search engines want to deliver the freshest results for their users. That means refreshing existing content is going to be crucial moving forward.
To keep your content up-to-date, you should assess it against your competitors and make sure it's including the most relevant information on the subject. Also, consider adding more details, longer copy, and more focused keywords to keep it well-optimized for search engine rankings.
Focusing On Evergreen Content
A good SEO trend to get on board with this year is to produce more evergreen content. Instead of chasing the latest news or hot topics of the week, you should focus on publishing content that can stand the test of time.
Following this strategy also makes it easier to update your existing content because it won't go out of date as fast. Plus, you'll be building up a bank of articles on your site that continue to compound each year with more traffic.
Omnichannel Digital Marketing Campaigns
Today's consumers are everywhere online, all at once. So it's important to work an omnichannel strategy into your digital marketing campaign. This means you should be creating content and optimizing it for multiple channels, such as:
Your website
Twitter
Facebook
Instagram
TikTok
YouTube
Vimeo
Reddit
Quora
Medium
Interactive Online Experiences
A powerful trend to follow for SEO this year is creating more interactive online experiences for your visitors. By doing so, you can increase user engagement metrics, brand awareness, and get more natural backlinks which improves your off-page SEO.
Plus, interactive experiences are an easy way to help your website stand out from competitors within your niche. So consider creating an experience on your website that goes beyond just text, such as quizzes, polls, forms, calculators, videos, assessments, etc.
Video SEO
Video is trending high in the SERPs these days and Google even launched two new structured data for video content: Seek Markup and Clip Markup.
Clip Markup gives Google manual timestamps for your videos and the Seek markup is an automated way to communicate the same for Google Search. Also, Google recommends on its blog that you should add structured data to your video content to help it get video enhancements like a LIVE Badge and getting listed on a user's home activity screen.
Mobile SEO
Mobile has been and will continue to be the growing trend for search. Google is already a mobile-first indexing search engine and therefore mobile SEO best practices must be followed if you want to stay on top of the latest SEO trends.
More Automation
We can expect more SEO automation software to increase this year as well as special tools for refining the laborious search engine optimization processes. We've already mentioned AI-generate content, but other software on the horizon includes keyword topic clustering, entity-based SEO generators, more targeted link building assistants, competitor analysis, and more.
Short-Form Content
Up until the year before this one, the popular opinion was to create long-form content (i.e., 2,000-4,000 word posts). That's because it can rank for hundreds, if not thousands, of different keywords, and creating ultimate guide style posts can attract more attention online.
SEO influencers like Brian Dean popularized the concept of having fewer, but longer and much more in-depth, articles on your website for better success. He also reported in this Backlinko content study that "Long-form content gets an average of 77.2% more links than short articles. Therefore, long-form content appears to be ideal for backlink acquisition."
But the trend moving forward for a lot of SEOs is to produce short-form content (i.e., 500-1,000 word posts). Especially when it comes to writing articles around long-tail keywords. There seems to be a better return on investment (ROI) for publishing 10 articles that are 1,000 words in length versus 1 article that has 10,000 words of content.
By writing shorter, and more, articles for SEO, you have more opportunities to gain targeted traffic. And you're not relying on just a single article to hopefully get ranked in Google, to bring qualified visitors to your website.
SEO Website Acquisitions
One of the final SEO trends to watch out for is a large increase in website acquisitions.
Website acquisitions are growing at an extremely fast rate with big brands that are buying up smaller websites for the sole purpose of capturing more SEO real estate in the search engines.
Current multiples for both informational and affiliate sites are between 30-50x monthly earnings. So this is a trend in SEO you can capitalize on if you're looking to sell your website for a large profit.
How Will SEO Change In 2022?
SEO will change by requiring websites to produce more competitive and high-quality content for the search engines to index. This shift in SEO is leading to the development of new software and services that can speed up the scalability of these content quality improvements.
SEO is also becoming more about optimizing your website and brand through a variety of techniques, including user experience, semantic search, user intent, schema markup, video SEO, omnichannel digital marketing campaigns, and more.
What Will Be the Trending SEO Technique In 2022?
The trending SEO technique will be matching the intent of the search query while using semantics and entities to define the topical relevance of the website content. You should prioritize this SEO technique above everything else if you want your content to rank higher in the search engines.
Having the best on-page SEO and off-page SEO will only get you so far moving into the future. You also have to make sure you're satisfying the user's intent behind the search query and including the most closely related entities on the page so Google's algorithm can index and rank it for the best terms.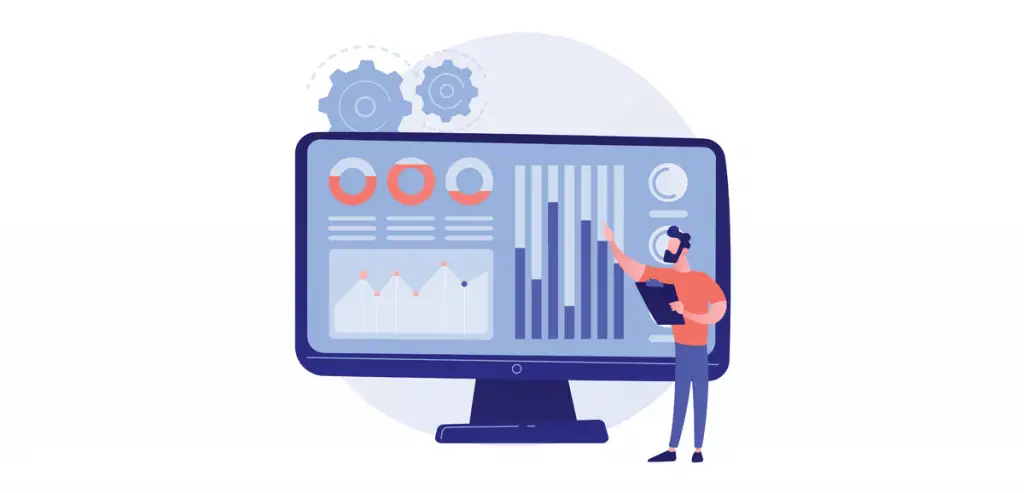 Latest SEO Trends Summary
I hope you enjoyed this list of the latest SEO trends for 2022.
As you discovered, there are many trends in SEO you can adopt and use to your advantage to get better results for your website in the search engines.
By working the various trending SEO methods into your digital marketing strategy, you ensure you're keeping ahead of the curve and not lagging behind when it comes to search engine optimization best practices.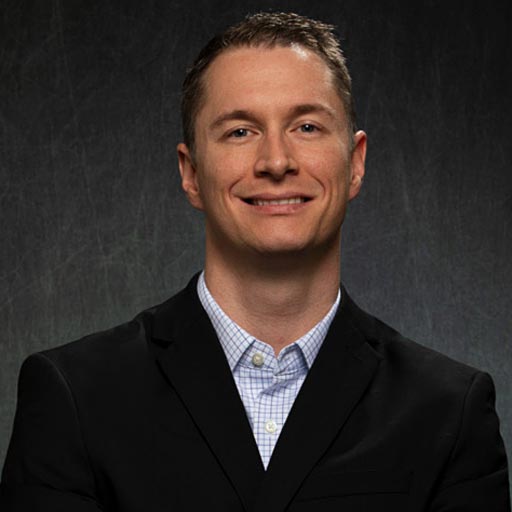 Stephen Hockman is an entrepreneur and founder of SEO Chatter. He specializes in search engine optimization and digital marketing and has been fascinated with SEO since 2005. His goal is to share the best tips and news about search engine marketing to help you get more website traffic.