Being a freelancer or a website manager of your own web presence can be, well, lonely for many of us.
Lacking a team of peers to bounce ideas off, get advice/help from, and most importantly to rant with (or to!), makes the working day a little harder than it needs to be.
This is my personal story of a journey that began with a neglected website and led to the discovery of an enriching SEO community.
If you are just starting out in SEO and feel frustrated about the lack of results, just know that we all started at zero. Zero website visitors, zero Twitter friends, zero mentions on other people's blogs. Zero everything!
However, there is a simple secret for success as you'll learn through my story.
By taking small steps you can achieve amazing results that you'll look back at a year from now and see how well connected you are and knowledgeable you've become about SEO than you ever could have imagined at the start of your own journey.
As SEOs we are always learning, and as website managers, community can be a powerful thing.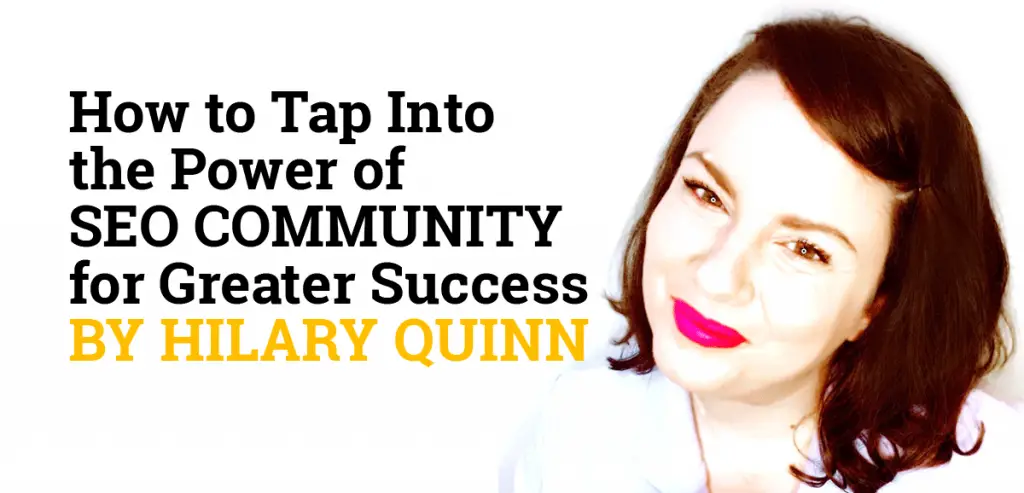 Learn from SEO Podcasts
With a long-abandoned blog due to client prioritization, my own business's social media accounts were lucky to see an update a month and there was a long stretch of road ahead of me with not a coffee shop to work from in 2020/21 to break the daily routine.
I began to actively look for a digital marketing and SEO community. What I found was that and so much more. 
My first discovery, a podcast called 'Marketing O' Clock', a digital marketing news podcast that didn't only cover organic Google news, but also paid Google Ad news (and epic rants!) and social media news, all delivered by podcasters working their absolute hardest to provide the best value to listeners.
At one point they had to move YouTube channels and I remember looking at the following of 85 subscribers and thinking how the frick don't people know about this?
So I became what they refer to as a 'power listener'. I championed the podcast and in return they championed me, featuring blog posts in the podcast from my resurrected blog I was putting a lot of time and effort into, re-tweeting my posts and they did something else (thanks Greg Finn!), they got me a Clubhouse invite which I'll go into below.
I even had a tweet featured on Search Engine Journal as part of their 'Take of the Week'!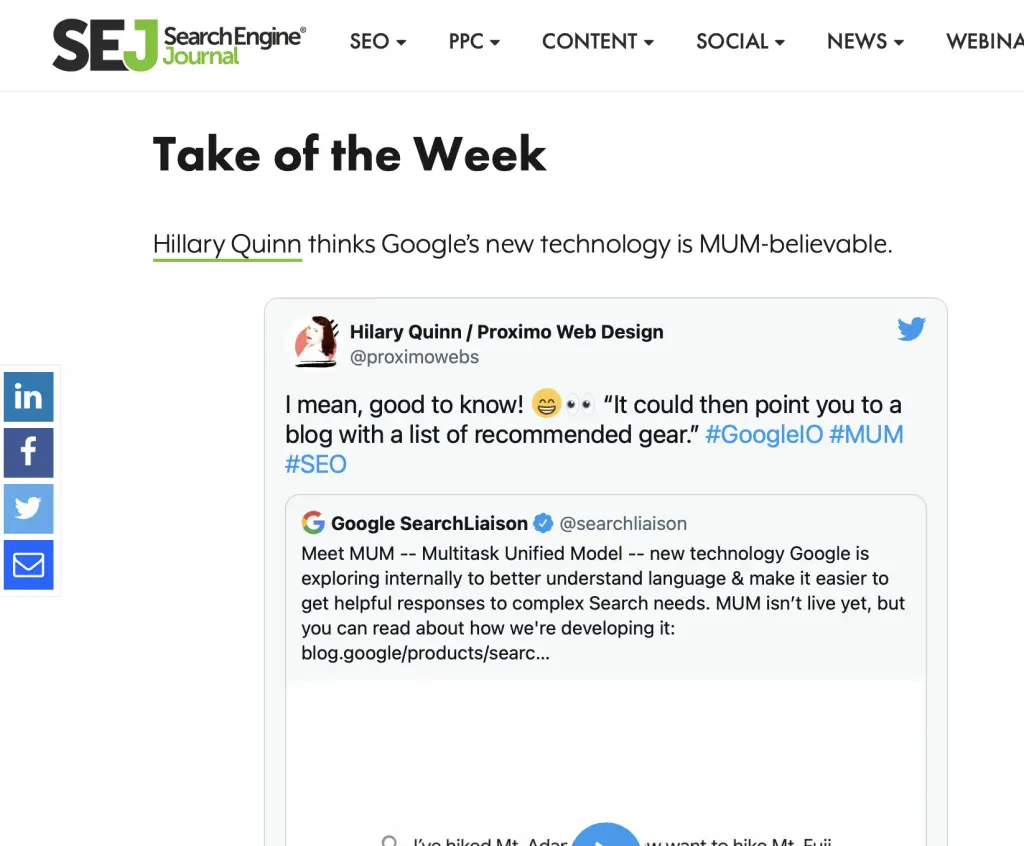 Have a listen to some of my top SEO podcasts below, and I hope you get as much out of them as I have. Make sure you actually connect with the podcasters you like! In my experience they are so accessible, great fun to chat with, and genuinely there to help and to build community.
Top 5 SEO podcasts
SEO Twitter Community
As I mentioned, I was barely posting to my own business' social media and that included Twitter. To my shame now, I actually didn't see the value in Twitter (cringe!).
I was missing a huge chunk of both knowledge and community by not being active there. I now firmly believe Twitter is the number one social network for SEO freelancers and website owners to network with peers, whether self-employed or in-house.

Why is that Hilary? You ask.
Well, SEOs on Twitter are freely sharing case studies, data anomalies, creating blogs and documenting Google SERP changes, in fact, it's even used to push back against Google when needed. There is strength in numbers and SEOs love Twitter. You can count me among them now.
From John Mueller, a search advocate that works for Google hosting live hangouts and frequently replying to tweets/questions, to Barry Schwartz, the, in my humble opinion top international SEO expert, who diligently provides us with all of the news around algorithm updates and more, there are all of the SEO specialists in-between.
You want to find someone who specializes in knowledge panels, meet Jason Barnard (@jasonmbarnard). You want to find someone who generously shares real-life client case studies, meet Lily Ray (@lilyraynyc).
As a direct result of being more active on Twitter, I can now see a carousel of tweets when my company name is Googled – 'Proximo Web Design'. Just another reward to add to an already enriching endeavor, my brand SERP has improved.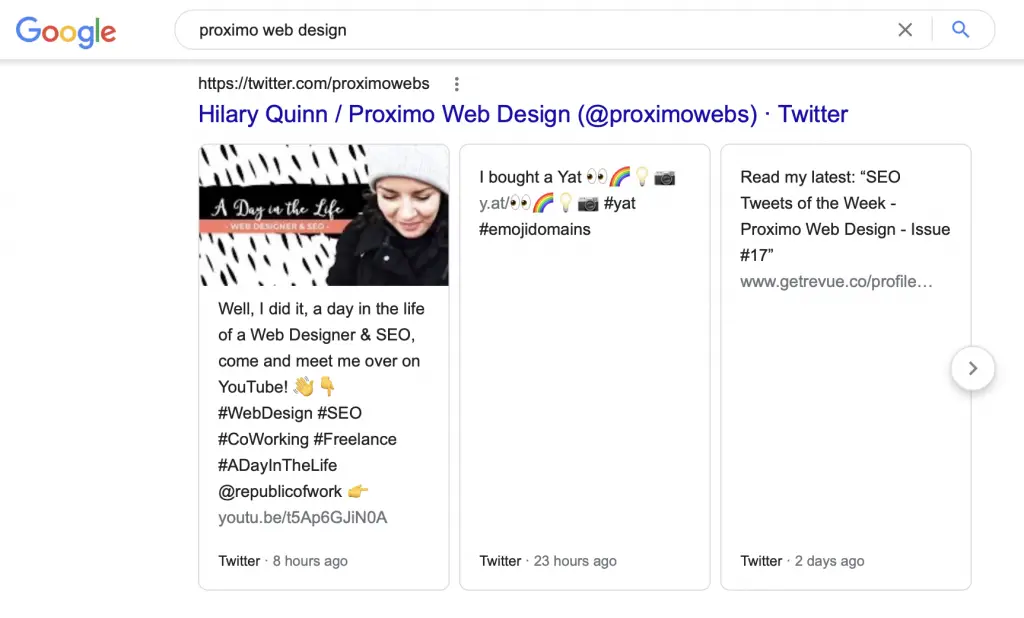 I'll give you my top 5 Twitter accounts to follow as an SEO below, but there are potentially hundreds and even thousands of connections you can make on there around a topic.
Top 5 SEO Community Twitter Accounts
How to Use Social Audio to Build an SEO Community
As I previously mentioned, I heard about Clubhouse, a social audio app, through the Marketing O'Clock podcast. At the time Clubhouse was invite-only, and a member of their team kindly sent me an invite.
I immediately found a group of fellow SEO professionals from all over the world, who would hold Q&A rooms on there, answering small business owners' questions around SEO. From what is SEO, to why doesn't my schema mark up show in SERPs? This was a real test of knowledge in real-time.
I started joining a weekly room that attracted 100's of listeners at a time, many of whom would come on stage to ask questions and discovered that I really had a lot of knowledge, which shouldn't have been any surprise to me considering I've been working in the area since 2007.
Which brings to mind another connection I've made, Aoife O' Brien, an Irish podcaster (The Happier at Work Podcast) that speaks a lot about imposter syndrome. It's hard to have imposter syndrome when you begin to truly test and realize the depth of knowledge you have built up over the years by answering dozens of questions a week, ranging from the novice to the fellow professional struggling with a difficult issue.
Repurposing Social Audio Rooms Into a Podcast 
My confidence growing, I set up my own Clubhouse club called Web Design & SEO, where I could produce a weekly show around SEO Tweets of the Week with two co-hosts, who I now consider friends, and who I regularly go to for advice/rants/sympathy when it comes to the business of being an SEO freelancer.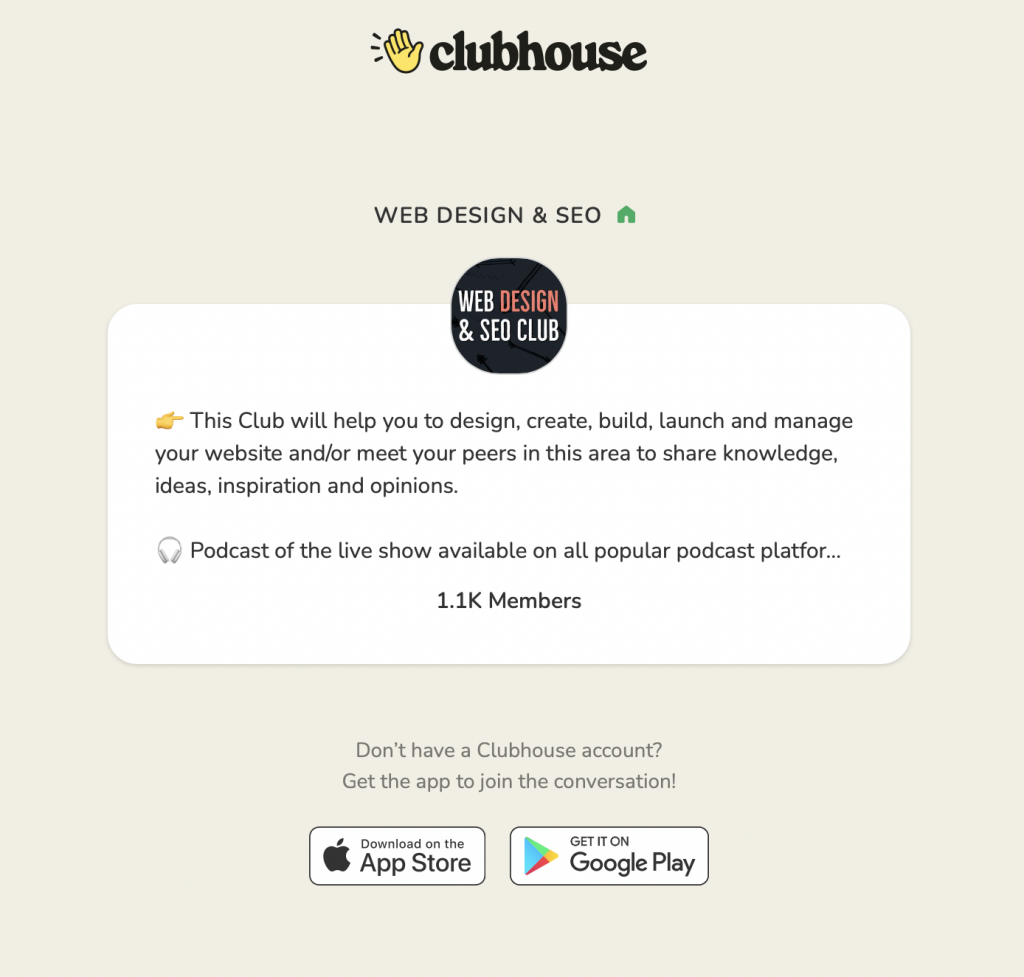 Until I had a small network built up, I had no idea how long I needed this. Each week I produce a live show, we record it using Clubhouse, we laugh, rib each other, and debate in real-time from three different countries, Ireland/America/Argentina.
This audio room is then re-purposed into a podcast, which is a great fit for me. I discovered about myself, that I do love audio as a format, and that journey began on Clubhouse. Without it, I wouldn't have entertained the idea of a podcast either, and I certainly wouldn't have as much fun doing it.
Build a Network Using Workshops and Social Media
Now I was on a roll, I offered myself up to a local co-working space called The Republic of Work for a free 'Lunch and Learn' workshop, I became more active on Instagram which re-connected me with clients who previously hired me. I booked some paid workshops. I connected with local professionals, in the broader online marketing space if not SEO, and we created a 2022 workshop together to cover three different aspects of digital marketing between three disciplines.
And somehow, through my improved Twitter presence, I had connected with Nicole from Semrush, a SaaS platform for SEO with approx 471,000 users, who offered me a fantastic opportunity of being featured in their 'Get to know your SEO' video series.
I joined a women's network called Network Ireland, with a branch for Network Cork. I'm so looking forward to connecting with that community more when events come back somewhat.
Results
I have built my Clubhouse club up to over 1k members in the space of 8 months, and my personal profile is at 1.4k.
It's not about the numbers, but it is organic reach, and it's all built on only one topic, SEO. I'm proud of it.
I have now started to re-purpose the weekly room into a newsletter and podcast. I was featured by Semrush as part of their 'Get to Know Your SEO' video series. I have started putting time into my blog again, and that's been the most rewarding.
It's nice to put time aside, even if it is over the weekend or sitting on the couch on a Friday night to do something for my business after a busy week. It's also meant that I have been able to share data, successes, failures with the wider SEO community.
By being more active on Instagram and LinkedIn, I have picked up clients who in many cases I previously worked with, it just reminded them I'm still here and what I'm currently offering!
I'm all in with my community!
Everything I have created can be easily replicated by simply putting yourself out there. We need YOU. Your unique voice, your experience, your perspective.
Start your journey today, you never know where it might lead, perhaps to a guest blog on a fantastic resource-filled website like SEO chatter, with another incredible SEO to add to an ever-growing list of colleagues, and among them dare I say, friends.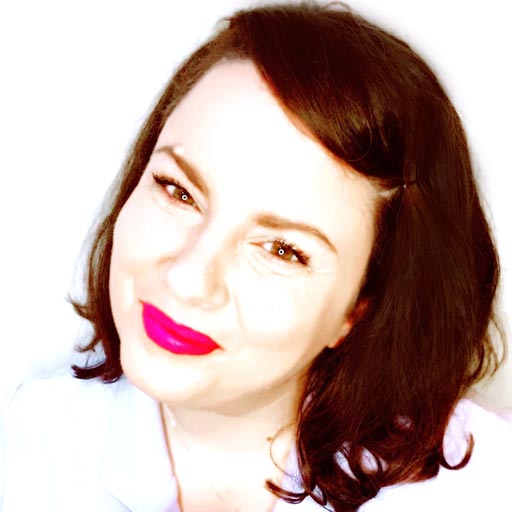 Hilary Quinn founded Proximo Web Design in 2007 to provide business owners with search engine optimized, accessible websites that would grow their businesses. Hilary has been trusted by some of the most respected brands in Ireland to increase organic traffic to their websites using SEO techniques, in some cases by over 1000%.