It's no secret that search engine optimization (SEO) and link building go hand-in-hand.
You can't have one without the other. A strong link profile encourages your chance of ranking for the keyword phrase you're targeting, which will aid in driving more organic search traffic to your website.
Two components of a healthy link profile are backlinks and referring domains. But what is the difference between referring domains vs backlinks?
As you'll find out below, backlinks direct visitors from one website to another, while referring domains are the actual websites the backlinks are coming from. Backlinks are used by search engines to determine the popularity of a website's content while referring domains are used by search engines to determine which sites are linking to another site.
It's often hard for beginners to understand the difference between referring domains and backlinks, but both are important for SEO. And knowing how search engines interpret them can help you increase your rankings, traffic, and conversion rates.
Let's dig into the details below!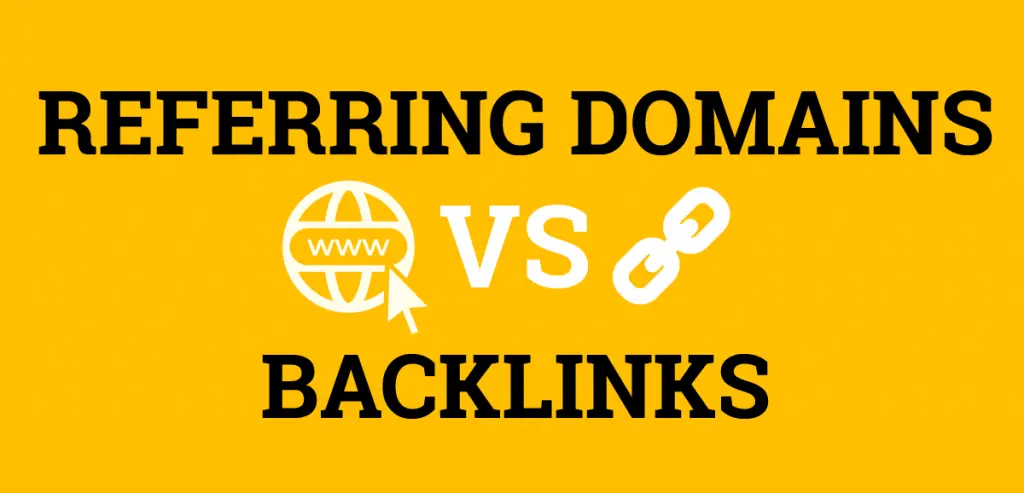 Referring Domains vs Backlinks
The main difference between referring domains and backlinks is that referring domains are the websites your backlinks are coming from while backlinks are the actual links on sites that are linking to your web pages. A referring domain can have one or more backlinks to a website.
What Is a Backlink?
A backlink, also known as an inbound link, is a hyperlink that points from an external website back to a specific page on your website. You can earn more than one backlink from the same page or site. (See this page on backlinks vs inbound links for more details on the similarities of these two terms.)
Links can be embedded into various elements like text, buttons, images, and more. When Google indexes a new page on your site, it crawls the links on that page to find out if there are any other pages worth following.
When backlinks are embedded in text, the clickable words in the hyperlink are known as the links anchor text. Anchor text carries ranking weight with Google. It helps apply context for where the link is directing the user and what the content will be about.
Backlinks are a widely used SEO tactic for boosting search rankings, increasing authority on a topic, and building relevance with your target audience. 
They're regarded as one of the most important factors to rank on Google, according to Ahrefs for keyword optimization.
How Do Backlinks Impact SEO?
Backlinks impact SEO by acting as a vote of confidence for your website. The more votes the better, but the amount of links isn't the only metric that matters.
Quality does too.
The more votes that come from reputable sites (referring domains), the better your position becomes on SERPs.
All Backlinks Are Not Created Equal
Backlinks are the bread and butter of SEO. They tell search engines what other websites think about your website. When a backlink is earned, it means that the website thinks your content is valuable for their visitors. 
That sounds like a great reason to build a network of backlinks, right? 
When done correctly, linking can be an integral part of your content strategy — and a great way to improve SEO traffic to your site. 
A good backlink comes from a site that has authority or trustworthiness attached to it. The more authority or trustworthiness that is associated with that site, the better your backlink will be.
For instance, earning links (e.g., via journalistic outreach) from other websites in the same or related niche as yours can help spread awareness of your website and generate more referral traffic.
But when backlinks aren't garnered from a relevant source, they have the potential to harm a website as much as help it. Search engines can penalize a website for having too many links from irrelevant sources, not enough links in general, and more.
Avoid the wrath of Google by only linking out if you have something valuable, relevant, and unique to contribute to the conversation.
You can learn about more off-page SEO optimization here, which includes backlinks.
What Is a Referring Domain?
A referring domain is a website that indicates the source of where your referral traffic is coming from. If you have a website, you want other websites to link to your content.
For example, let's say you operate a blog that publishes content about marketing. John Smith is looking for 'marketing tips' and types that query into Google. John finds an article on "XYZ.com" listing your site as the best blog to follow for marketing tips, so John clicks the link and it takes him to your website. "XYZ.com" is the referring domain.
Having backlinks from a variety of referring domains is a good thing. So why not just get links from as many sites as possible? It's not that simple.
According to Search Engine Journal, Google looks at the quality of your links and where they come from, rather than just the quantity. A link from a low-quality site is not the same as one from an authoritative site.
What Makes a Referring Domain Authoritative? 
The authority of a referring domain is based on topic/industry relevance and the quality of their own backlink profile.
Focus on earning high-quality backlinks from relevant sources in or adjacent to your industry. If you have a large number of referring domains from sites that rank well, Google will likely consider those links as strong signals of quality and give your website a boost.
How to Check Backlinks & Referring Domains For Your Website
Now that you know all about backlinks vs referring domains, it's time to assess your own.
A few questions might be running through your head at this point: 
Which sites are linking to you?
What pages are the backlinks coming from? 
What anchor text is being used in the links?
What pages on your site are being linked to the most? 
Google Search Console and AHREFs are both essential tools for analyzing and understanding which websites link to you.
How To Use Google Search Console To Find Backlinks & Referring Domains
The links report in Google Search Console will show a holistic overview of backlinks and referring domains.
Once you set up a free account and link your website, Google Search Console opens to an overview page. Scroll down on the left sidebar to find the links report.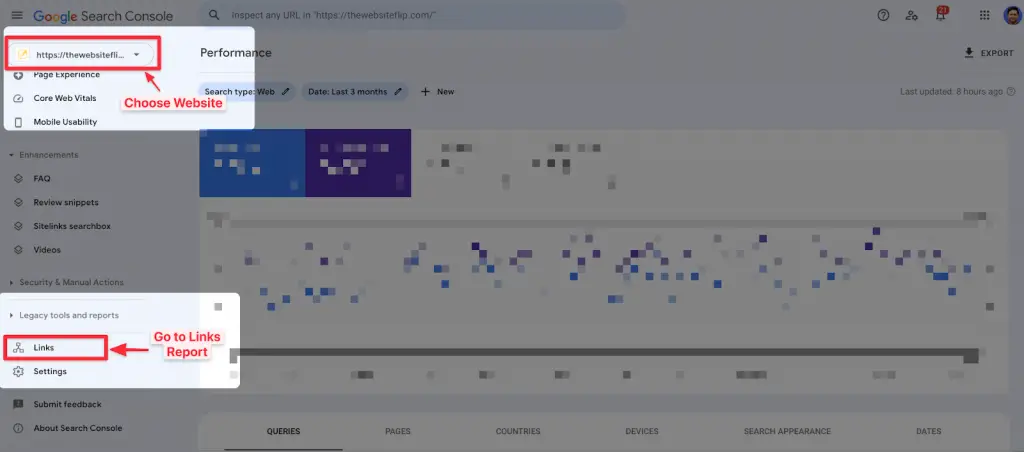 Once the links report is open, you'll find six metrics related to referring domains and backlinks.
Total Number of External Links: Shows the total number of backlinks you have from other sites linking to your own.
Top Linked Pages (External): Shows the specific pages on your website that are most linked to from other sites.
Total Number of Internal Links: Shows the total number of links from your website to other pages on your website.
Top Linked Pages (Internal): Shows the specific pages on your website that are most linked to from other pages on your website.
Top Linking Sites: Shows the top referring domains that link to your website.
Top Linking Text: Shows the anchor text that other sites use in the backlink to your website.
How To Use AHREFs To Find Backlinks & Referral Domains
AHREFs is a powerful tool to have in your SEO arsenal. The tool allows you to check on the specific and total number of backlinks and referring domains a site has.
Here's a step-by-step on how to find the report:
Log in to your account
Go to Site Explorer and type in any website URL
Choose Backlinks or Referring Domains on side menu
A new page will appear showing all of your results for the site
Graphically, here are the steps:

Here is an example of referring domains report:
Learn More About Backlinks
The links below explain more about backlinks and how to use them correctly for better search engine optimization. Use these resources to expand your knowledge on the subject.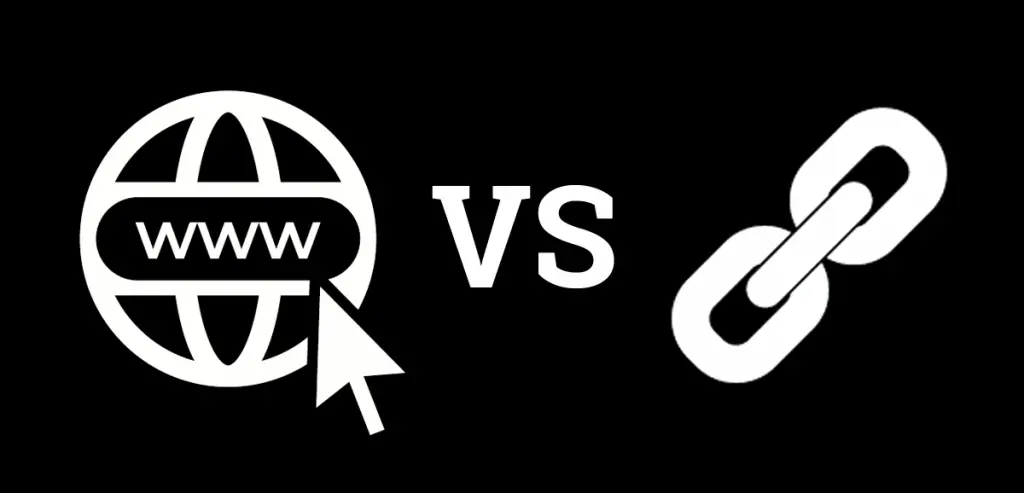 Difference Between Backlinks and Referring Domains Summary
If website growth is the ultimate goal, knowing the difference between backlinks and referring domains is essential to ranking high on search engines like Google.
Make sure to check up on your referring domains vs backlinks on a regular basis. You can keep track of both using free Google Search Console, or paid AHREFs.
It only takes a few minutes but is critically important to your success in organic search.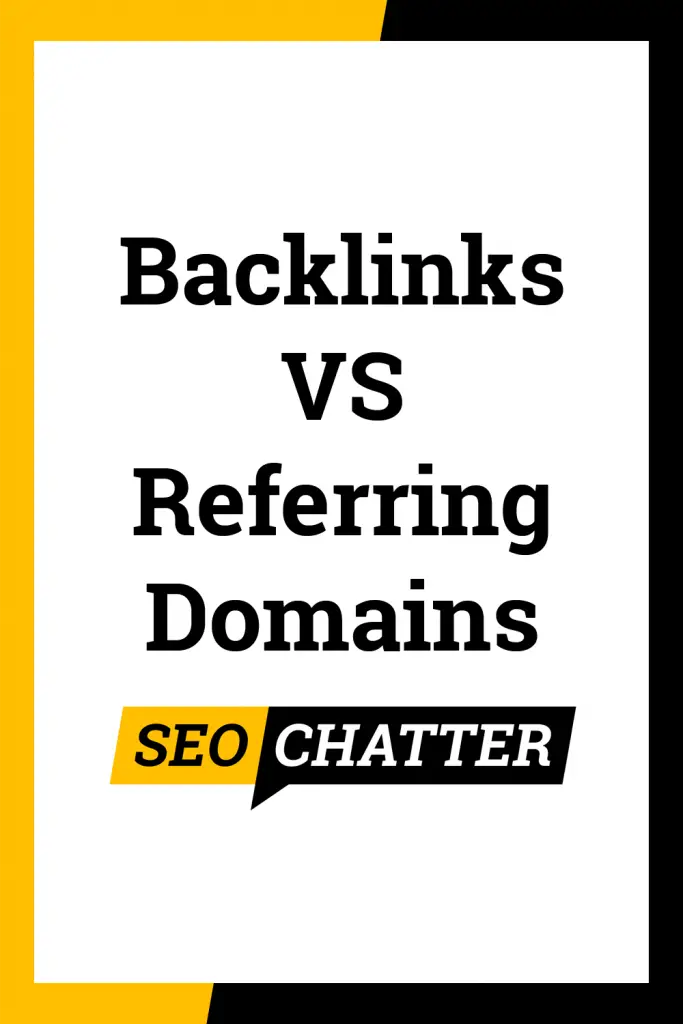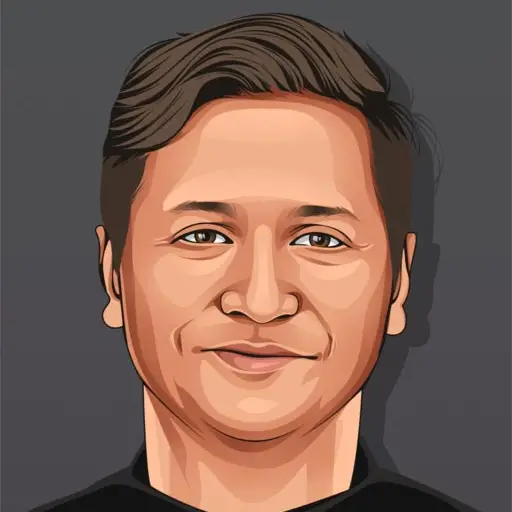 Mushfiq is a prolific investor that buys, grows, and sells online businesses, specializing in content websites. He utilizes SEO strategies to grow all of the businesses he acquires. He has done 180 website flips to date and several have resulted in 6-figure exits. He runs a free newsletter, The Website Flip, where he discusses growth case studies, guides, and shares sites for sale that anyone can purchase.