Something awesome happened over the weekend.
And I want to share it with you.
A new blog post I published answering the question: "What are meta keywords?", was immediately indexed for one of my target keywords in Google's Interesting Finds module.
Here's a snapshot showing you my URL in the 3rd position.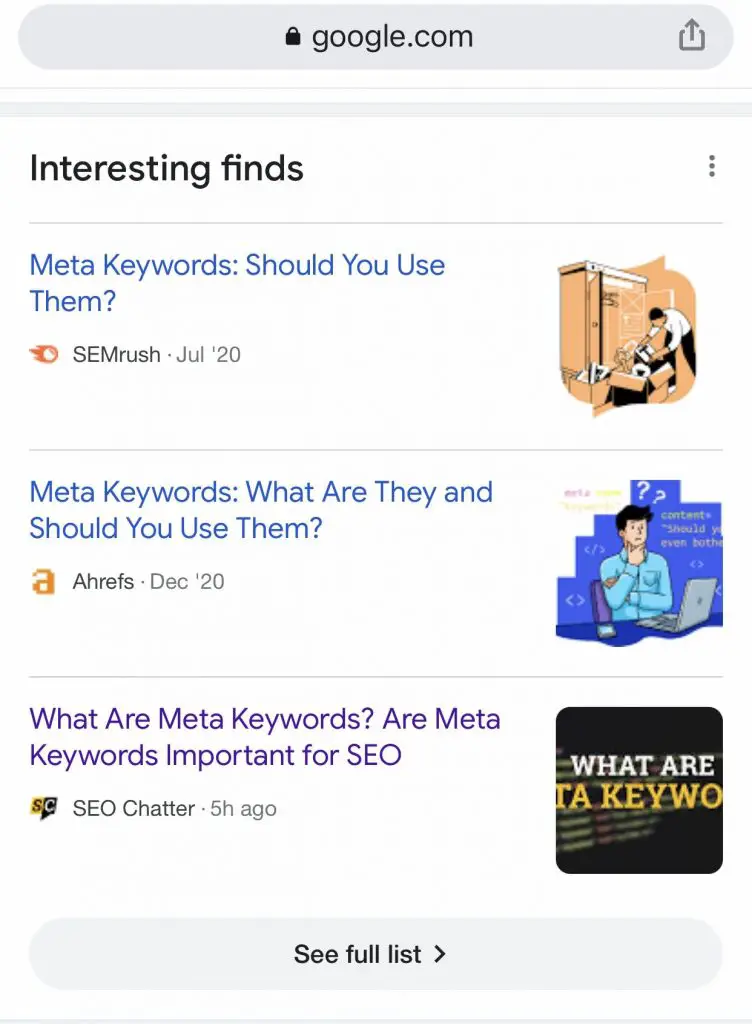 According to Search Engine Land, "The 'Interesting Finds' module is a mysterious organic search feature in Google's mobile search results. It's a tough module to track, but it's a dynamic feature that could be driving a lot of search traffic to your site."
Now, I can't say I've cracked the code yet on how to get into Google's Interesting Finds 100% of the time.
But it's something I'll be looking into more over the next few months.
One thing is for sure though…
My (relatively new) SEO Chatter website is becoming a top trusted authority in the SEO industry.
Which is making it easier to compete for informational content on SEO against other major players like SEMRush and Ahrefs (who have been around for over a decade).
That sounds nice for me but how does this apply to you?
How can you gain this same type of status for your own website?
Here are a few tips you can get started with today:
Go narrow in your niche; not wide. (When all of your content is focused around a single topic, you can gain authority on the related subject matter faster.)
Always try to produce the most in-depth content possible. (Thinner content probably won't end up in the module.)
Give Google the content it craves for your target keywords. (You can't just write about anything and expect to rank in those precious module spots.)
Maximize the power of on-page SEO. (Proper on-page optimization gives Google the signals it needs to rank your content for specific keywords.)
Update your old content to make it more in-depth and better optimized. (Republishing pages you've updated like this with the current date may help catapult you into the Interesting Finds module.)
Things don't have to get any more complicated than that.
But if you need some more guidance, then I encourage you to check out my popular Mastering On-Page SEO course.
It's the closest thing you'll get to tapping into my SEO brain without paying me a ridiculous fee to optimize the content for you.
If that sounds like something you want, then subscribe to my SEO newsletter below and I'll send you the link with more details:
By joining this list, you agree to receive emails from SEO Chatter. Unsubscribe at any time, for any reason, and without hassle.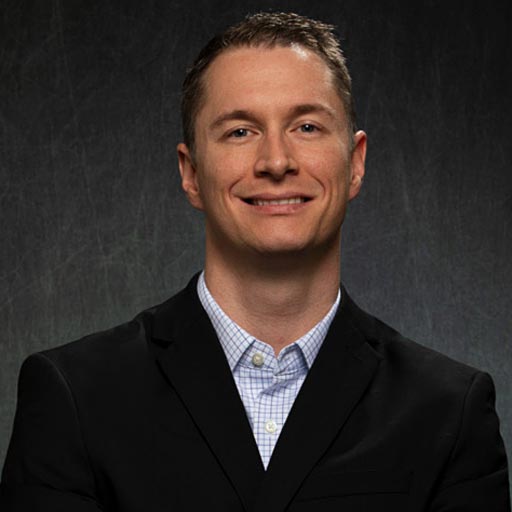 I'm the creator of SEO Chatter. I've been fascinated with SEO since 2005 and have spent most of my waking hours consuming SEO content from the top professionals in this field. My goal is to share the best tips and news about search engine optimization so you can get more traffic to your website.