This guide explains organic search marketing.
Below, you'll find out what is organic search marketing and see examples of search engine optimization (SEO) techniques that help improve website visibility on search engines like Google, Yahoo, and Bing. You'll also get an overview of the top benefits of organic search in digital marketing so you know how it compares to other channels like paid search traffic.
By the end of this page, you'll understand the definition and core concepts of organic marketing in search.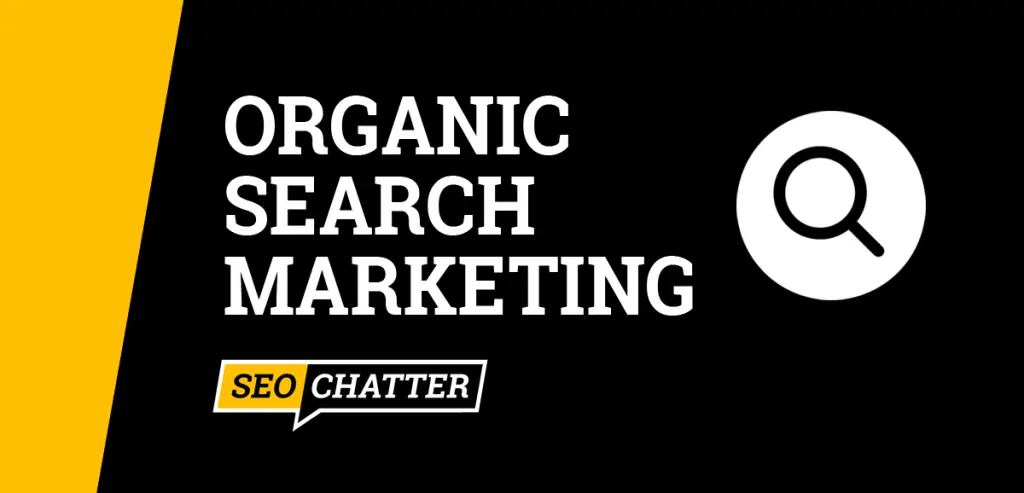 What Is Organic Search Marketing?
Organic search marketing is a digital marketing process that improves a website's rankings in the search results through optimizations. An organic search marketing strategy focuses exclusively on the unpaid results in search engines.
Types of Organic Search Marketing
There are many types of organic marketing strategies you can use to improve a website's ranking positions in the search engine results pages (SERPs). Below is an overview of each method and how it applies to organic SEO.
On-Page SEO
On-page SEO is a type of organic search marketing is focused on optimizing the HTML code and content for specific keywords so search engines know which queries to rank the web page for in the SERPs.
Off-Page SEO
Off-page SEO is a marketing method that works on increasing the exposure and trust for your website through link building to create high-quality backlinks for individual web pages.
Technical SEO
Technical SEO improves organic search results by focusing on server optimizations and site structure to help search engine web crawlers scan and index the website more effectively.
Content SEO
Content SEO is a subset of on-page SEO; however, content SEO refers to the quality of the content and how well it meets the user search intent.
Local SEO
Local SEO is a special type of search engine optimization for local businesses that want to improve their organic search in digital marketing. The goal is to increase a website's presence in a local search area to gain more local customers.
Mobile SEO
Mobile SEO is a specific subset of organic search marketing that focuses on mobile device optimization.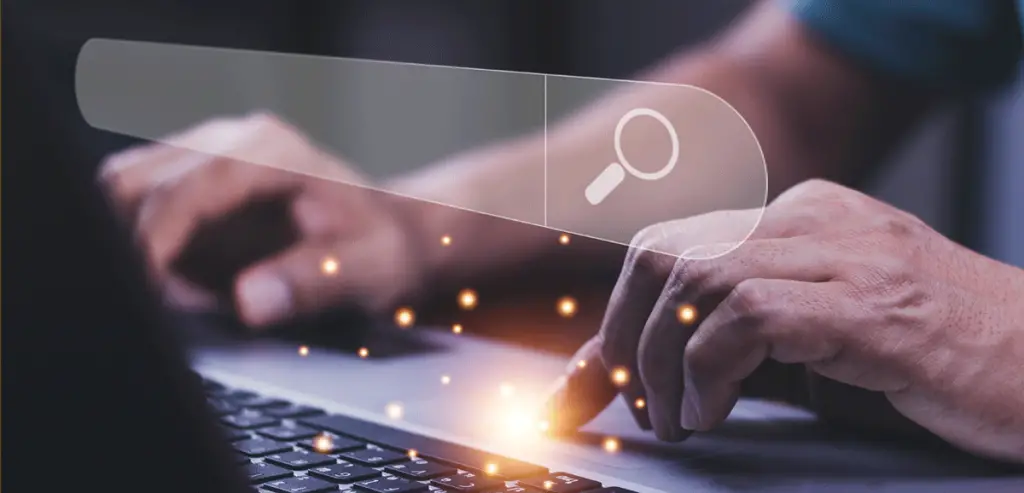 Benefits of Organic Search In Digital Marketing
There are plenty of reasons to invest in organic search engine marketing. Here are just a few of the top benefits why you should consider leveraging organic search for your website and business.  
Cost-Effective
The top benefit of organic search in digital marketing is the cost advantage. Unlike paid search campaigns that require a sizeable budget for pay-per-click (PPC) advertisements, organic marketing doesn't have to cost your business any money. Someone on your team can write high-quality content that satisfies the search intent of your target audience and use basic on-page SEO optimization like keyword prominence to gain more organic traffic from the search engines with minimal costs involved.
Increases Credibility
Having a high organic ranking website search engines like Google, Yahoo, and Bing can increase the perceived value and credibility of your organization. Therefore, organic search marketing is a well-worth investment for any business that's trying to succeed on the Internet with increased trust in its brand.
Organic Search Engine Marketing Is Scalable
Another positive benefit of organic search engine marketing is that it's scalable at any stage of your business. You can start with a single person in your company to be responsible for publishing and optimizing content for SEO to help increase search engine visibility for your company's website. And over time, you can scale up your efforts by hiring more staff (or outsourcing tasks) to ramp up content production and optimization as your budget allows.
Benefits Other Digital Marketing Campaigns
If your business uses other digital marketing campaigns, like social media or paid ads, then organic search marketing can help increase the return on investment (ROI) for those initiatives. Organic marketing can lower your cost per acquisition (CPA) for obtaining customers on a campaign or channel level. For example, some search engine users tend to click on the natural search listing for a business rather than the paid ad if both types are seen in the SERPs for a search query.
More Market Share Advantage
Organic marketing on search engines allows you to target every part of the buyer cycle so you can attract customers at each stage of the sales funnel. You can publish optimized content that ranks organically to capture people throughout the buyer's journey: awareness stage, consideration stage, decision stage, and purchase stage.
Higher Conversion Rates
As your organic search marketing improves, more people will become familiar with your products, services, and brand. Therefore, conversion rates tend to be higher because your company becomes top-of-mind for the prospect. Less convincing is needed to make a purchase when people find your content through organic links.
Long-Term Results
Organic search in digital marketing is a proven long-term marketing strategy. As your website ranks higher in the search engines for relevant keywords, those results don't usually disappear overnight. If you're focusing on good organic SEO practices, then you can often keep those top-ranking positions in Google, Yahoo, or Bing for many months and even years. Compare that to social media marketing and paid search strategies that stop working as soon as you stop posting content on social platforms or paying for ads. Organic traffic is the better traffic to have for long-term marketing success.
Organic Search Marketing Summary
I hope you enjoyed this guide about organic search marketing.
As you discovered, organic search marketing refers to a process that improves a website's rankings in the search results through optimizations. Also, organic search in digital marketing focuses exclusively on the unpaid results in search engines like Google, Yahoo, and Bing. By using certain SEO techniques on a website, a business can benefit greatly from its organic marketing efforts.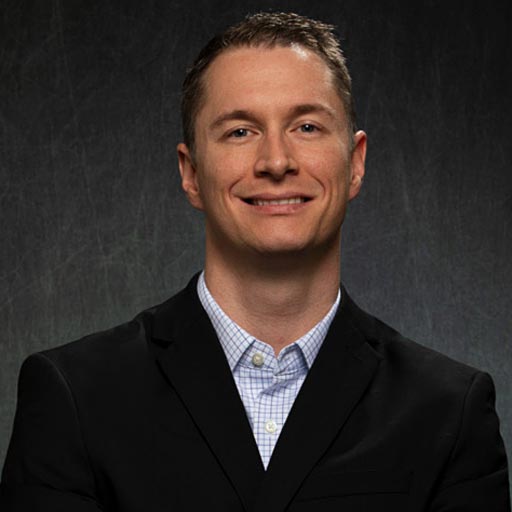 Stephen Hockman is an entrepreneur and founder of SEO Chatter. He specializes in search engine optimization and digital marketing and has been fascinated with SEO since 2005. His goal is to share the best tips and news about search engine marketing to help you get more website traffic.