This guide explains natural link building.
Below, you'll find out what is natural link building, why they're important for off-site search engine optimization (SEO), and see examples of natural links. You'll also get a list of natural link building tips you can use to improve the organic rankings for your website.
By the end of this page, you'll understand the meaning of building links naturally and how you can use this method to increase the off-site SEO metrics for your website to get more organic traffic from search engines like Google, Yahoo, and Bing.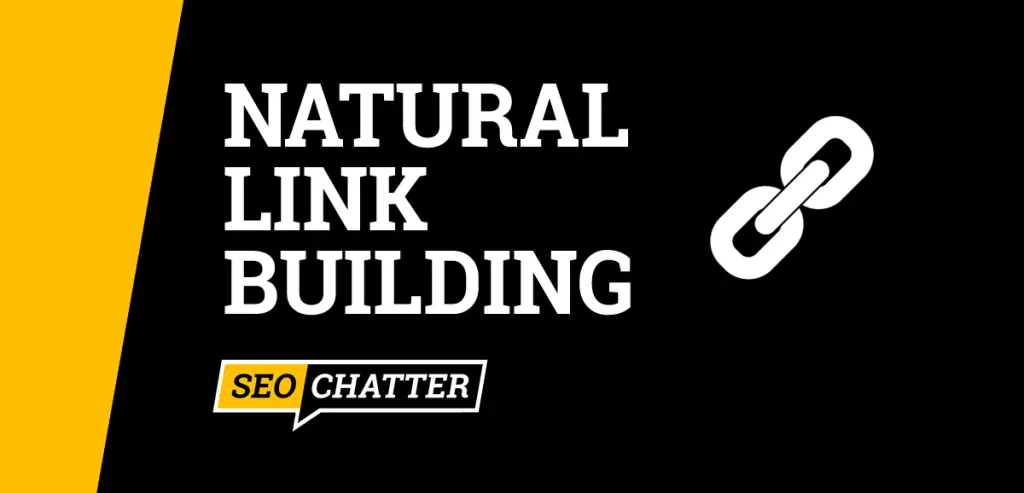 What Is Natural Link Building?
Natural link building is the process of creating backlinks naturally without generating them through guest posting or other artificial link building practices. Natural link building occurs organically and follows Google's Webmaster Guidelines for Search.
Why Natural Link Building Is Important
Natural link building is important because it's the safest way to improve a website's SEO. Building links naturally is a good signal of authority for off-site search engine optimization.
Natural links are a top factor in how Google's algorithm ranks web pages in the search engine results pages (SERPs) because they count as a vote of confidence for which content webmasters considered to be important for their users. Therefore, naturally building links can lead to an increase in organic website traffic, search engine rankings, and trust.
Natural link building also follows Google's Webmaster Guidelines which prohibits link schemes (i.e., unnatural link building practices) that are used to create artificial backlinks to manipulate a website's ranking positions in natural search results.
Examples of Natural Links
Natural Anchor Links: These are backlinks that are created naturally without a target keyword phrase or brand name in the anchor text. For example, "click here" or "this website" are common types found in natural link building.
Branded Anchor Links: These are links that contain your brand name in the anchor text as opposed to a target keyword for SEO. A natural link profile will have many branded links because it's a common method for website owners to link to other sites.
URL Anchor Links: These are natural backlinks that include the naked URL of the target page as the anchor text.
Editorial Links: These backlinks are created naturally based on the merit of the content without an agreement between websites or the intention of influencing search engine rankings. Editorial links are the best types of backlinks a website can get. See this related guide on what are editorial links for more details.
Resource Links: These are links placed naturally on web pages that have curated lists of hyperlinks to external websites.
Social Media Links: These links are generated through natural link building campaigns that encourage people to share a website's links on their social media accounts. This also includes adding backlinks on social media accounts you own because that's a natural practice on those types of websites.
Natural Link Building Tips
Create Linkable Assets
One of the best tips for natural link building is to create linkable assets to attract backlinks organically. Examples include free products, services, guides, software, ebooks, PDF files, templates, etc, that people want to talk about, share online, and link to from their websites. See this related guide for how to build backlinks for free using this method and others.
Write About Trending Topics
Being one of the first websites to publish content about trending topics in your industry can help your site rank high in the SERPs for popular keywords. This can help your website get more organic links because other site owners will typically link naturally to the top-ranking pages in the SERPs as a reference (or citation)within their own content.
Become a Natural Source for Journalists
Online services like HARO are a good platform for natural link building. HARO connects site owners with journalists who are seeking expertise to include in their content with sources who have that expertise. HARO is one of the top ways to get editorial links for off-site search engine optimization. Check out this related guide on how to use HARO for backlinks for more details on this link building tip.
Share Industry Facts & Statistics
Journalists, bloggers, and publishers are constantly on the search for industry facts and statistics to add credibility to their content without having to conduct their own tests or surveys. By publishing articles with a list of curated facts and statistics, you can generate natural backlinks from high Domain Authority sites. The trick here is to use a keyword research tool to find popular keyword phrases in your industry that contain the word "facts or "statistics". That way, you're targeting topics that people are searching for on Google, Yahoo, and Bing to cite in their own articles. For more ideas like this one, check out this related guide on how to get high quality backlinks.
Answer Common Questions
Another good natural link building tip is to answer common questions in blog posts. Typically, these articles don't have to be very long (i.e., 800 to 1,000 words) because you're just answering a basic question in your niche. Also, question-based keywords usually have lower SEO competition because the search volume is not as high as commercial keywords. This means you can rank more easily in the top positions on Google, Yahoo, and Bing to earn natural links from other site owners who reference your content.
Repurpose Content Into Other Formats
Content repurposing is the process of taking one asset and reusing it somewhere else online while linking back to the original source. A good example of this is taking quotes from a blog post and turning them into graphics that can be shared on social media. Another strategy is summarizing a long article on a platform like Medium and including a hyperlink at the end for users to read the full post on your website. Content can be repurposed in hundreds of different ways, and on multiple platforms, to help more people find your top content, which can then turn into more natural links.
Use Ego Bait
Reaching out to influencers for expert opinions to include in your content is a quick and easy natural link building tip you can use for off-site SEO. By tapping into people's egos, you can often get free exposure for your content as they show off their expertise on social media and/or link back to the content from their own websites.
Set Up Interviews
Getting interviewed on podcasts, YouTube shows, and local broadcast stations is another way to do link building naturally. As mentioned on this other page on how to get dofollow backlinks, you'll typically get a dofollow link from the episode's show notes or in the body copy of the blog post that promotes the show. Plus, opening yourself up to interviews helps you increase brand exposure, which can lead to unlimited opportunities for natural link buildin as more bloggers, journalists, and publishers discover your business.
Participate In Industry Events
Becoming a speaker or sponsor for industry events is an easy way to build more natural links. Not only can you get a backlink from the event website, but you'll also increase exposure for your business with the attendees. This, in turn, can lead to more links from other site owners who find out about your business through the event.
Hire a Natural Link Building Service
If you'd like to outsource the process of building natural links, then you can check out this list of the best backlink building services to find a good agency for this purpose. By working with a professional link builder, you can work on growing other aspects of your business while the links are being built organically for your website.
Natural Link Building Summary
I hope you enjoyed this guide on natural link building.
As you discovered, natural link building is the process of creating backlinks naturally without generating them through guest posting or other artificial link building practices. Building natural links is the safest strategy in digital marketing for increasing organic rankings and traffic while following search engine guidelines for off-site SEO.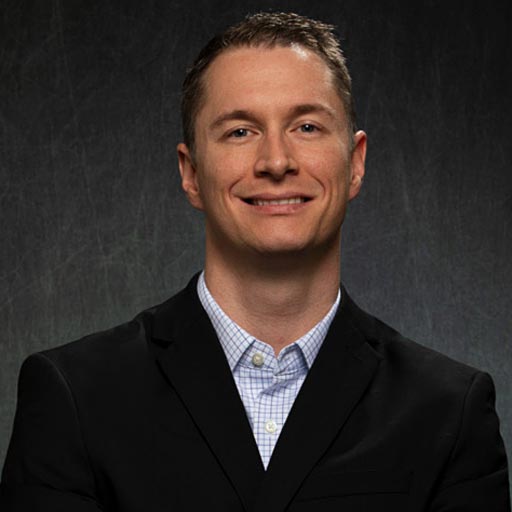 Stephen Hockman is an entrepreneur and founder of SEO Chatter. He specializes in search engine optimization and digital marketing and has been fascinated with SEO since 2005. His goal is to share the best tips and news about search engine marketing to help you get more website traffic.