This guide includes a list of long tail keyword examples.
Below, you'll find a number of long tail examples to help give you new ideas for using these types of phrases in your keyword strategy. You'll also find explanations on how each example of a long tail keyword can be used to boost your search engine optimization (SEO) efforts.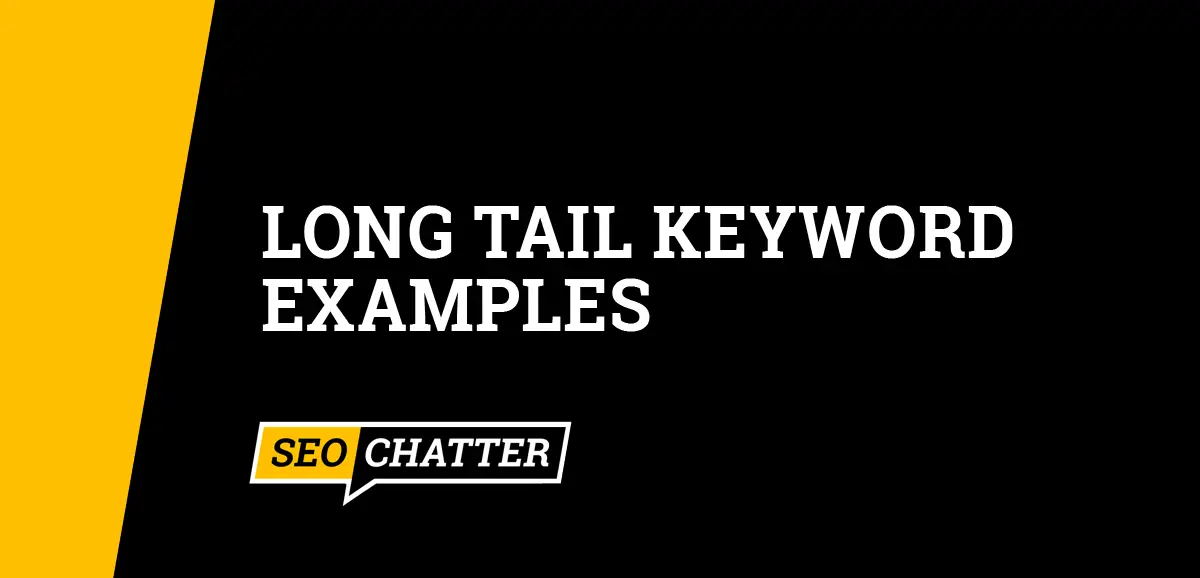 Long Tail Keyword Examples
Long tail keywords are keywords that match search queries that are longer and more specific than standard keywords. A long tail keyword is typically 4 or more words in length. And given how detailed long tail keywords are, these types of search queries tend to have relatively low search volume but also very little competition and higher conversion rates than shorter keyword phrases.
For example, "hiking boots" is a relatively generic term with a high search volume as you can see in the example image below. In SEO, we call this a "head" keyword. However, the long tail keyword "hiking boots for women" has decidedly less traffic but is much easier to rank for in the search engine results pages (SERPs) as you can see by the Keyword Difficulty (KD) score.

Below, we'll provide you with a few more long tail keyword examples and outline how targeting them can benefit your website's rankings and traffic in search engines like Google, Yahoo, and Bing.
1. Product-Defining Keyword Examples
Product-defining keywords are long tail keywords that describe the product in detail when a user searches for it in a search engine. Users typically enter search queries like this to help them find the exact type of product they're looking for as quickly as possible.
For example, if the person used the generic keyword "men's pants", that would present potentially millions of search results offering every type of men's trousers in every available color.
A user might then narrow their options by searching for "men's red pants". Still not finding what they want, they might focus even further by searching for "men's red leather pants".

This long tail keyword example is an excellent way to demonstrate how product-defining keywords can help you boost your search rankings. As you can see in the image above, "men's red leather pants" has a search volume of 60 but precisely 0% Keyword Difficulty. If you were running a clothing store that sells red leather pants for men, then this keyword would be a great one to target because it's almost guaranteed to get free organic traffic from Google, Yahoo, and Bing.
Plus, if a user puts that much detail into their search query, there's a good chance they've already decided to make a purchase and your company can reap those financial rewards by targeting long tail keywords like these.
Other product-defining long tail examples include:
"Stainless steel gas grills for outdoor cooking"
"Organic tomato plant fertilizer"
"Battery-powered electric chainsaws"
"Lightweight hiking boots for women"
"Waterproof cameras for underwater photography"
"Garden hoses with brass fittings"
"Pet-friendly pest control products"
"Modern black hairdresser salon chairs"
"Women's black leather knee-high boots"
"Round wooden coffee tables for small spaces"
"Square white ceramic bathroom sinks"
"Easy-care green plants for bedrooms"
"Abstract gold geometric wall art."
"Stand mixer with a dough hook attachment"
"High-performance gaming laptop"
"Coffee maker with a built-in grinder"
2. Customer-Defining Keyword Examples
Customer-defining keywords are those long tail phrases that include words that customers use to describe themselves and their needs.
For example, an older person looking to improve their health may avoid the generic head keyword "fitness classes" and go straight for something that best suits their needs by searching for "fitness classes for seniors".

By targeting this long tail keyword for your gym or fitness center, you'd improve the chances of driving more traffic from users who are actively interested in your service and, thus, more likely to sign up for a class.
Other examples of customer-defining long tail keywords include:
"Women's Fashion over 50"
"Trail running shoes for flat-footed runners"
"Virus removal services for Mac computers"
"Men's grooming products"
"Adjustable ergonomic office chairs for back pain"
"All-natural dog food for sensitive stomachs"
"Budget-friendly family vacation"
"Business casual attire for women"
"Best headphones for runners"
"Best stand mixer for bakers"
"Wallpaper installation for vintage homeowners"
"Content creation for small business owners"
"Professional headshot photography for actors"
"Organic meal kits for vegetarians on a budget"
"Commercial cleaning services for medical offices"
"Content marketing strategy for SaaS company"
"Meal prep delivery for athletes"
"Lawn care for large properties"
"Maid services for pet owners"
"Dating for over the 40s"
"Solo vacations for under 30s"
"Insurance for electric vehicle owners"
3. Geo-Targeting Keyword Examples
You can think of geo-targeting keywords as a form of enhanced customer-defining keyword that really focuses on meeting the specific needs of your ideal customer.
For example, a local bakery in Detroit, Michigan may target the long tail keyword phrase, "wedding cakes in Detroit", while a dentist in Des Moines may create content to rank for "24-hour emergency dentist in Des Moines, Iowa".

Other examples of long tail keywords targeting specific locations include:
"Best Italian restaurant near Niagara Falls"
"Happy hour deals in Charlotte, NC"
"Dog grooming in Sonoma County, California"
"Affordable divorce attorney in Pensacola"
"Teeth whitening services in Douglas County"
"Same-Day flower delivery in New York City"
"Authentic Mexican restaurant in Los Angeles"
"Children's clothing store in Luling, Louisiana"
"Dim sum restaurant in Chicago"
"2-family duplexes for sale in Atlanta, Georgia"
"Eye doctor in Broward County"
"Organic grocery store in Smithville, Texas"
4. Question-Based Keywords
Question-based long tail keywords are used when people want specific answers or solutions from Google, Yahoo, or Bing.
For example, "What are the best running shoes for flat feet?", "How to fix a leaking faucet?", and "How do you fix leather?" are perfect examples of question-based keyword phrases.
Targeting such long tail keywords can help you increase the chances of winning Featured Snippets, and thanks to their typically low competition, these keyword types can also boost your website's search engine rankings without much effort.
Besides your preferred SEO keyword research tool, a great place to look for examples of question-based long tail keywords is Google's People Also Ask feature that appears in the SERPs. This feature shows you the most frequently asked questions related to your primary keyword that you can target on the same page (if highly relevant) or as a new piece of content (if it warrants its own page).
Other examples of question-based long tail keywords include:
"How to unclog a toilet without a plunger?"
"What is the best dog food for a puppy with a sensitive stomach?"
"Why is my car making a strange noise when I turn left?"
"When is the best time to plant tomatoes in Delaware?"
"Who offers the best home insurance for high-risk areas?"
"How to train for a half marathon as a beginner?"
"What is the difference between SEO and SEM?"
"Why is my computer running slow after the latest update?"
"How to make homemade pasta from scratch?"
"What are the best exercises for building upper body strength?"
"What's the best way to get rid of ants in the kitchen?"
"What are the top things to do in Prague?"
"How can I make my website more user-friendly?"
"How can I improve my child's reading skills?"
"What are the benefits of using cloud-based software for my business?"
"How much life insurance do I need for my family?"
"How much does a professional dog walker cost?"
"What is the average cost to replace brake pads?"
"What questions should I ask an interior designer before hiring them?"
"What is the average rate for a freelance writer?"
Learn More About Long Tail Keywords
The links below explain more about long tail keywords and how to use them effectively for search engine optimization. Use these resources to expand your knowledge on the subject.
Examples of Long Tail Keywords Summary
We hope you enjoyed this guide with long tail keyword examples.
As you discovered, there are several different types of long tail examples, including product-defining and customer-defining keywords, as well as geo-targeting and question-based keywords. By understanding the different examples of long tail keywords, you'll be able to determine which types to incorporate into your SEO strategy to improve your website's rankings and traffic.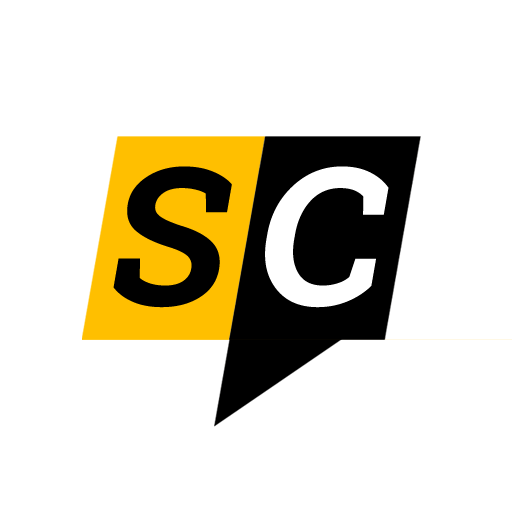 The Editorial Staff at SEO Chatter is a team of search engine optimization and digital marketing experts led by Stephen Hockman with more than 15 years of experience in search engine marketing. We publish guides on the fundamentals of SEO for beginner marketers.