Gael Breton redirected URLs of old posts that were removed from a website to a single web page without updating anything else and search engine rankings improved from #11 to #1 in Google.
---
Highlights
Old posts were removed from a website and the URLs redirected to a single web page.
The old posts had accumulated around 100 backlinks which were now pointing to a new page.
The internal link redirections improved search engine rankings for the web page to position #1 in Google Search for its target keyword.
---
Gael Breton, co-founder of Authority Hackers, shared a simple link redirection case study in a post on X. Breton posted a screenshot of the Authority Hackers website ranking in the top position for the keyword phrase, "best ai writing software" along with this comment:
"We redirected 100+ links (from old posts we removed) to this page without updating ANYTHING." Breton further clarified his statement by saying, "Just to be clear, we didn't redirect 100 urls. We redirected a few (old and outdated) urls that in total had about 100 external links pointing to them. This page just happened to be the most relevant page to redirect to on the domain, I guess Google agrees."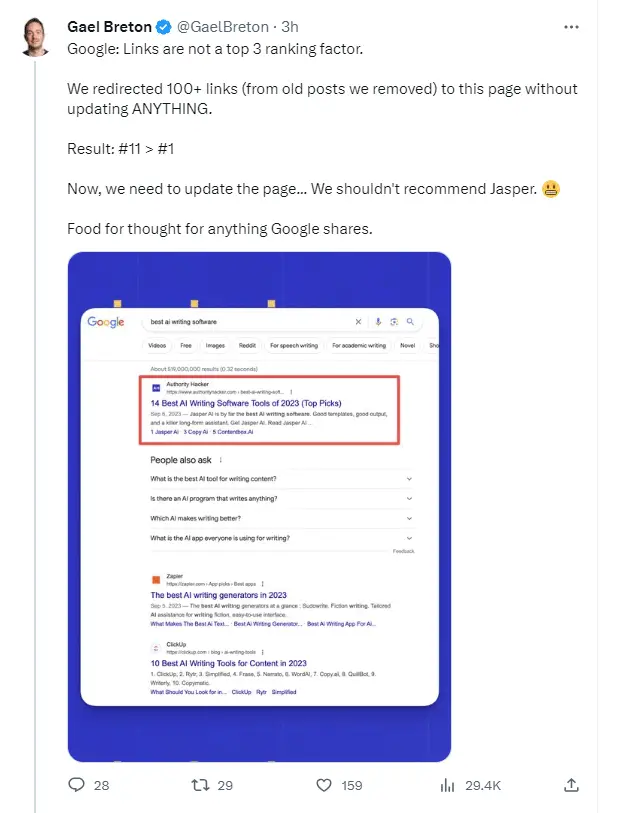 Breton said this link redirection case study serves as "food for thought for anything Google shares", referring to a comment made by Gary Illeys, Google Search team analyst, during an AMA at Pubcon Pro in September 2023:
"I think they are important, but I think people overestimate the importance of links," Illyes said. "I don't agree it's in the top three. It hasn't been for some time."
See the full report about Illyes' comments on links here: Google: Links Are No Longer a Top 3 Ranking Factor.
Andy Skraga, viral content creator, said on X that Breton's ranking results are not unusual with this link redirection tactic: "I've seen this myself. Google is gaslighting us at this point."

Darth Autocrat (Lyndon NA), Internet business consultant, replied to Breton's post on X saying there were likely more ranking signals involved than just the number of inbound links being transferred from the URLs of the old posts to the target page.
Autocrat listed three variables that could be at play for the increase in rankings in Google Search:
Redirects do not just pass Link Values, but Page Values. So any Topicality etc. associated with those URLs will have influence as well.
Not in the top 3 does not mean "not of value or influence" – it just means several other things provide more value (Title=Topicality etc.)
Context/Relativity are important, and G likes to present scenarios that suit their statement/preference. But, you can rank, without inbound links (usually by having a ton of topical content and a lot of internal links, that doesn't trigger spam/dissatisfaction signals).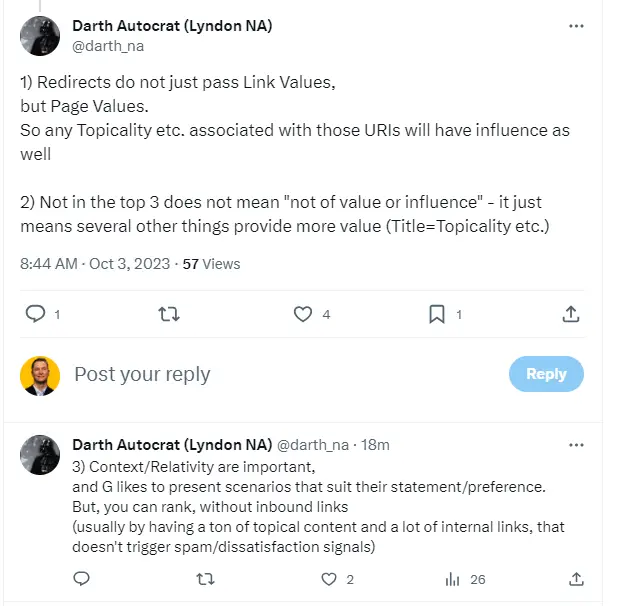 Summary
Gael Breton showed evidence on X that search engine rankings for a web page improved from #11 to #1 in Google for "best ai writing software" using internal link redirection. Breton redirected URLs of old posts that were removed from the website which had accumulated around 100 backlinks to the target page without making any changes to the content. This link redirection case study calls into question a statement made by Google Search team analyst Gary Illyes that inbound links are no longer in the top three as a ranking factor for Google's ranking systems. Read more SEO case studies here.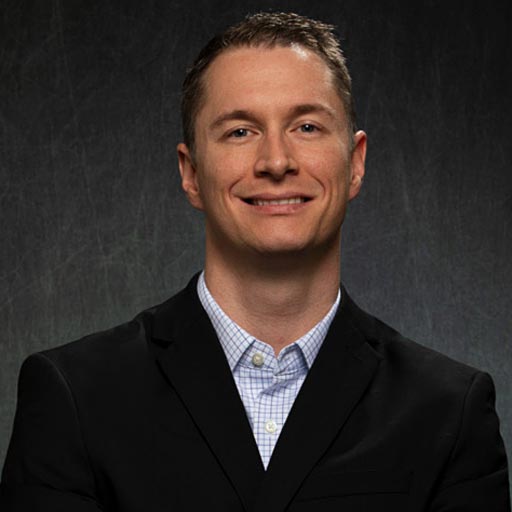 Stephen Hockman is an entrepreneur and founder of SEO Chatter. He specializes in search engine optimization and digital marketing and has been fascinated with SEO since 2005. His goal is to share the best tips and news about search engine marketing to help you get more website traffic.