The Keyword Accelerator Playbook is a tactical keyword research and content planning guide written that was created specifically to help bloggers, niche website builders, and affiliate marketers who are struggling to find the most optimal SEO keywords for their content and put them into a publishing schedule that can fuel their long-term goals.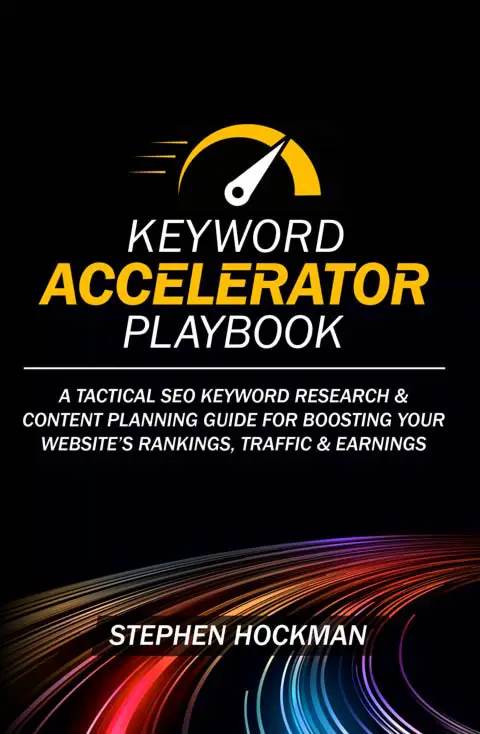 Inside the Keyword Accelerator Playbook, you'll discover step-by-step strategies for accelerating your website rankings, traffic, and earnings as fast as possible using proven systems for growth developed by Stephen Hockman, founder of SEO Chatter.
If you want to know how to do keyword research and content planning in a more intelligent—and profitable—way, then the Keyword Accelerator Playbook has exactly what you need to experience more predictable results.
There are TWO ways to read this guide:
FREE online using the table of contents links below. (Includes ads on each page to reimburse me indirectly for sharing the playbook at no charge.)
BUYING a paperback version from Amazon. (You get a physical copy of the playbook while also supporting me directly as the author.)
---
TABLE OF CONTENTS
Section 1: Keyword Research
Section 2: Content Planning
Next Steps for Success
Keyword Accelerator Add-Ons
About the Author