This search engine optimization (SEO) guide explains how to optimize the title tag for SEO.
Below, you'll find a list of the top title tag optimization tips you can use to improve the rankings and traffic for your website based on HTML title tag best practices in digital marketing.
There's also a section with additional resources that explain more about the fundamentals of page title tags to help you create a better search engine optimization strategy.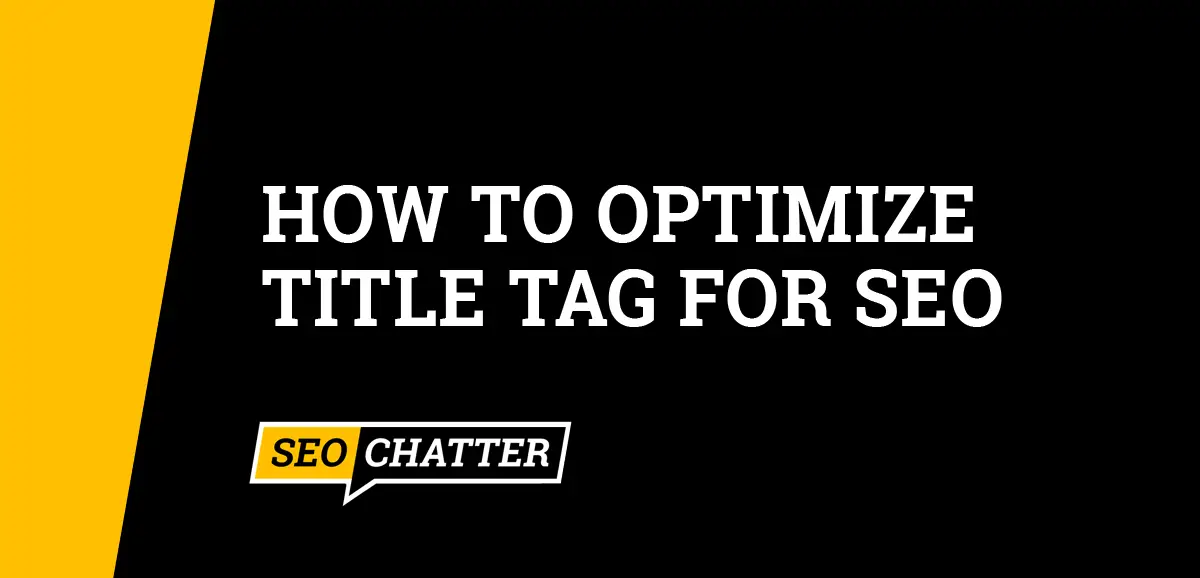 How to Optimize Title Tag for SEO
1. Front-Load the Primary SEO Keyword
The first way for how to optimize the title tag in SEO is to make sure that the primary keyword you're targeting for search engines is front-loaded in the HTML title tag.
Placing the main keyword at the start of the title tag makes it the first piece of text a search engine spider like Googlebot crawls when analyzing your content for indexing and ranking purposes.
The title tag will also be the first words a person sees in the search engine results pages (SERPs) for your web page listing, grabbing their interest if they're in your target audience.
Those two factors combined help your content rank higher for relevant search queries and get more clicks from search engine users.
2. Include Secondary Keywords
Another best practice for title tag optimization is to include secondary keywords for SEO. Every web page should be optimized for several keyword variations and the title tag can help you with this on-page SEO technique.
Using secondary keywords in the HTML title tag element will make the page more likely to turn up in relevant searches that don't necessarily include the primary keyword phrase. Adding secondary keywords for SEO also makes the title tag more informative and clickable for the user.
For example, "20 Best SEO Tips for Beginner Marketers & Bloggers" is much better for search engine crawlers and users than just "Best SEO Tips".
As you can see, this optimization strategy makes the title more search engine friendly for a wide variety of relevant keywords, more human-readable, and more clickable to get increased organic search traffic from the SERPs.
3. Don't Repeat Keyword Phrases
An important way to optimize title tags for search engine optimization in today's modern world of SEO is to never repeat the same keyword phrases that overlap between the primary and secondary keywords.
Repeating the same keyword phrases take up unnecessary space in the title tag, looks sloppy to a human reader, and causes over-optimization that can result in ranking issues in the SERPs.
Combining similar words and phrases is the best practice for on-page SEO with the title tag.
For example, you wouldn't want to repeat the primary keyword phrase "best air conditioners" and the secondary keyword phrase "top air conditioners" in a title tag element. Otherwise, it would look like this: Best Air Conditioners – 10 Top Air Conditioners, which is redundant, over-optimized, and provides a poor user experience.
A better strategy for SEO is to combine similar words between the two keyword phrases so it reads like this: Best Air Conditioners (Top 10 Reviewed). This type of title tag includes both the primary and secondary keywords without being over-optimized for search engines or repetitive for the user.
4. Keep the Title Tag Under 60 Characters
Next up on this list of title tag optimization tips is to make sure that it stays under 60 characters. When title tags are displayed in search engine results, they'll only be shown in full to the user if they're around 60 characters or less.
This happens because longer titles are typically too large for the user's screen on which the results are displayed and will get truncated by search engines like Google, Yahoo, and Bing.
The best practice for title tags here is to keep the text as short as possible while still including your target keywords and telling the potential visitor what your web page is about. Most people just scan a result in the SERPs to figure out if it's worth clicking on and having a truncated title tag that is too long can lower your page's click-through rate.
5. Optimize for Click-Through Rates
If you want to optimize your title tag for better search engine optimization, you should also look for ways to increase the click-through rate (CTR) in the SERPs.
Ranking algorithms perceive a high CTR as a good user experience signal because it indicates that the site is likely high value or matches a search query well.  Therefore, your web page will improve its chances of being displayed higher in the search results for relevant queries if it gets more organic clicks.
Adding elements to your title tags such as numbers (e.g., 10, 20, or 50) or a call-to-action phrase (e.g., Buy Now or Low Stock) will entice more people to click on the result for your page. Also adding the current year in parentheses (2023) or the phrase "Updated" can boost the CTR and SEO value of your title tags.
Learn More About Title Tags
The links below explain more about title tags and how to use them correctly for better search engine optimization. Use these resources to expand your knowledge on the subject.
Optimize Title Tag In SEO Best Practices Summary
I hope you enjoyed this guide explaining how to optimize title tag in SEO.
As you discovered, there are many HTML title tag optimization tips you can follow to improve your website's search engine optimization, with the top title tag best practices including front-loading your primary keyword phrase, adding secondary keywords, not over-optimizing for the same terms, keeping the text short, and using methods to increase click-through rates (CTR). Following these guidelines can help improve your overall SEO strategy for higher rankings and traffic.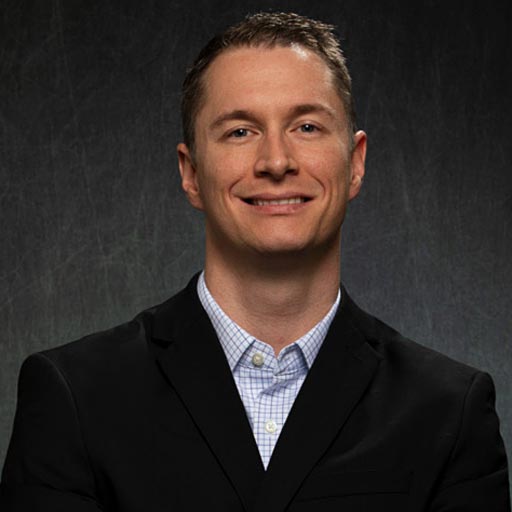 Stephen Hockman is an entrepreneur and founder of SEO Chatter. He specializes in search engine optimization and digital marketing and has been fascinated with SEO since 2005. His goal is to share the best tips and news about search engine marketing to help you get more website traffic.