Are you new to search engine optimization and wondering how to learn SEO at home?
Would you like to get access to the best SEO content and courses without paying a dime for that education?
Well, you're in luck!
What you'll find below is a list of the top 10 blogs, courses, and online academies that teach you SEO at home without any cost.
The purpose of this guide is to give you everything you need to learn search engine optimization at home in one central location.
(Note: I also have a guide on how to learn SEO for free with even more resources like blogs, courses, podcasts, videos, tools, and conferences.)
So bookmark this page, share it with others, and come back to it often to get a well-rounded education on SEO.
And if you ever want the read the latest Google SEO news, the homepage is a good resource for that!
Can I Learn SEO On My Own?
You can learn SEO on your own. You don't have to go to college or earn a degree to learn search engine optimization. The most effective way to learn SEO on your own is to enroll in a good SEO course, read blogs, and practice SEO on your own site.
Below, I'll give you the top resources online that you can use to learn SEO from the comfort of your own home.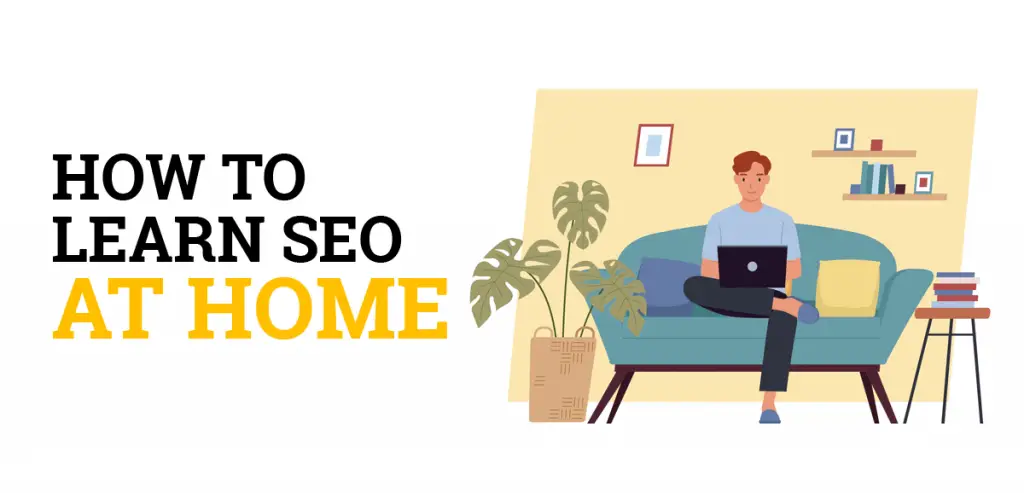 How to Learn SEO at Home
If you want an expert resource for how to learn SEO at home quickly, then you should read through my blog.
I've been doing SEO for more than 15 years and share the best tips and tricks on search engine optimization. Essentially, you're getting free access to the top SEO methods that are proven to work to improve your website's rankings on Google.
My goal with the SEO Chatter blog is to consolidate the best-of-the-best information on search engine optimization so you don't have to hunt for it.
You'll learn things like:
If I could only recommend one course for how to learn search engine optimization at home, then the SEO for Beginners Guide by Mangools would be it. There's nothing else better for you to learn the basics of search engine optimization in a user-friendly format.
The content is so good and their SEO tools are so cheap that I became an affiliate for them.
Use this link to try Mangools for free and get access to 5 powerful SEO tools while learning the basics of search engine optimization. (I only earn a commission if you upgrade to a paid plan.)
The SEO course covers the following information:
SEO Basics (what is SEO, vocabulary, and FAQs)
Search Engines (how they work, Google algorithm, and ranking factors)
Keyword Research (how to do it right and key metrics to consider)
Content Optimization (topic identification, quality, and length)
On-page & Technical SEO (the essential SEO practices for ranking)
Backlinks & Link Building (types of links and link building strategies)
Analytics & Metrics (using Google Search Console and Analytics)
SEO Test & Certificate (test your knowledge and get a certificate)
What better way to learn SEO than from Google itself?
If you want to own, manage, monetize, or promote online content via Google Search, then this guide was created to help you to learn how to do that at home.
While it's an extensive SEO resource, the format of each section does include SEO best practices to follow and things to avoid. So it's at least a good guide to skim through if you don't want to read the entire thing to find out what things you should or shouldn't do for proper search engine optimization.
The SEO guide includes things like:
How to help Google Find Your Content
Tell Google Which Pages Shouldn't Be Crawled
Help Google Understand Your Content
Manage Your Appearance in Google Search Results
Organize Your Site Hierarchy
Optimize Your Content
Optimize Your Images
Make Your Site Mobile-Friendly
Promote Your Website
Analyze Your Search Performance and User Behavior
Moz is one of the most well-known names in the SEO industry. The company was founded in 2004 and originally called "SEOmoz". It was started as a blog and online community where some of the world's first SEO experts shared their research and ideas and now provides a suite of SEO tools to help you to improve search engine visibility.
Therefore, it's no surprise that Moz's Beginner's Guide to SEO is one of the best ways for how to learn SEO at home.
The SEO guide covers the following 7 topics:
SEO 101 (what it is and why it is important)
How Search Engines Work (crawling, indexing, and ranking)
Keyword Research (how to do choose phrases that can rank)
On-Site Optimization (design, user experience, information architecture)
Technical SEO (responsive design, robot directives, structured data, and meta tags)
Link Building & Establishing Authority (earning links and brand mentions)
Measuring, Prioritizing & Executing SEO (adjusting your approach over time)
SEMRush is one of the most powerful SEO tools on the planet. And the company's academy courses offer expert advice on SEO for no charge.
I'm an affiliate for SEMRush because it gives you access to 50+ tools to grow your business, such as Keyword Finder, On-Page SEO Auditor, Rank Tracking, Link Building, Competitor Analysis & more.
Use this link to try SEMRush for free.
As for the academy, here's what you'll learn at home:
SEO Fundamentals
Keyword Research
Backlink Management
Mobile SEO
Local SEO
Site Audit
Technical SEO
On-Page SEO
Competitor Analysis
WordStream has a good basic guide for learning SEO at home.
It's a fast read compared to the other courses and guides recommended on this list. However, it still includes the most important information you need to know about search engine optimization, including why SEO is valuable and how to get good results in an ever-changing SEO environment.
The SEO guide includes 8 sections:
What is SEO & Why is it Important?
Keyword Research & Keyword Targeting Best Practices
On-Page Optimization Best Practices
Information Architecture Best Practices
How to Execute Content Marketing & Link Building
Common Technical SEO Issues & Best Practices
How to Track & Measure SEO Results
Additional SEO Considerations (Such as Mobile, International & Local SEO Best Practices)
Backlinko is an SEO blog that's run by Brian Dean, who is a superstar in the SEO world.
I reference articles from Backlinko a lot in my own blog posts because it features SEO case studies and definitive guides on search engine optimization best practices.
Now, about half of the content on the blog is free to teach you SEO at home but the other half is locked from viewing. To get access, you just need to submit your email address in exchange to read that locked content.
If you're serious about learning SEO, then you must check this blog out.
Some of my favorite guides on the blog include:
The Definitive Guide To SEO
How to Rank on Page 1 of Google Fast (In-Depth Case Study)
How to Build AWESOME Backlinks (9 Proven Strategies)
17 Advanced SEO Techniques
Off-Page SEO: The Definitive Guide
Search Engine Land is a popular search engine news site that publishes content on a daily basis.
But in addition to news, Search Engine Land also produces a guide on how to learn SEO at home. Inside, you'll find a good mix of beginner to advanced content.
The SEO guide includes 9 chapters:
Types of Search Engine Success Factors (on-page and off-page factors)
Content (elements to keep in mind to create high-quality content for search engines)
Site Architecture (crawlability and user experience)
HTML Code (HTML tags and structured data help organize information on your site)
Trust, Authority, Expertise & Search Rankings (how reputation and authority impact rankings)
Link Building & Ranking in Search Engines (the impact of links on your page's rankings)
Personalization & Search Engine Rankings (user-specific elements, such as location and intent that can affect the results users see)
Toxins & Search Engine Spam Penalties (bad SEO practices to avoid)
Emerging Verticals in Search (voice, local, image, and video)
Yoast has a free and paid version of their SEO academy to learn search engine optimization at home.
Yoast SEO academy Free contains:
SEO for beginners training
WordPress for beginners training
Yoast SEO for WordPress plugin training
WordPress block editor training
Structured data for beginners training
SEO news
Yoast SEO Premium + academy contains:
All-around SEO training
International SEO training
Keyword research training
Local SEO training
SEO copywriting training
SEO for beginners training
Site structure training
Structured data for beginners training
Technical SEO training
WordPress block editor training
WordPress for beginners training
Yoast SEO for WordPress plugin training
Understanding structured data training
The Yoast SEO Premium plugin
HubSpot is a developer and marketer of software products for inbound marketing, sales, and customer service. And the company has a simple SEO course that you can watch at home.
It includes 3 lessons with 15 videos that total 60 minutes worth of training on these topics:
How to Find the SEO Strategy that Fits Your Business
Link Building for SEO: Scaling Your Backlink Strategy
How HubSpot Uses Blogging to Rank #1 on Google
How Can I Do SEO at Home?
The best way to do SEO at home is to choose a web hosting company, buy a domain, and set up a WordPress site so you can try SEO strategies to rank the content. When doing SEO at home, it's also good to choose a topic you have decent knowledge about.
The only way to practice SEO is to have a website to work on. If you can't afford the cost for a paid web hosting company and domain, then your next best option is to set up a free site on WordPress.com or Blogger.com. (Note: You can also check out this new free trial web hosting page with a list of hosting services you can try for no cost.)
While your tactics for doing SEO will be limited in some ways with a free web host, you'll still have plenty of opportunities to get started at home doing SEO and publish content that can rank in Google.
And picking a topic that you have knowledge in will make the process of writing content go faster. That way, you can focus more of your energy on doing SEO to get the pages to rank for their target keywords.
How to Learn SEO at Home Summary
I hope you enjoyed this guide on how to learn SEO at home.
As you discovered, there's a good mix of blogs, courses, and online academies that offer home education on search engine optimization. And if you go through the content listed above, you'll definitely come away with a greater understanding of how SEO works and ways to apply it well on your site.
Now, if you know of anyone else who could benefit from these resources on learning SEO at home, then I encourage you to share this page with them. That way, others can learn how to do search engine optimization at home without paying a high cost for quality education in this field.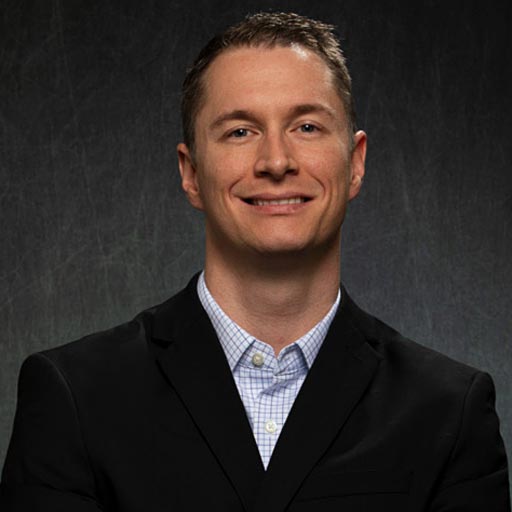 Stephen Hockman is an entrepreneur and founder of SEO Chatter. He specializes in search engine optimization and digital marketing and has been fascinated with SEO since 2005. His goal is to share the best tips and news about search engine marketing to help you get more website traffic.