In this article, you'll learn how to get high quality backlinks to your website.
And best of all—they're free.
The proven techniques you'll find below for how to build quality backlinks will work to improve your search engine optimization (SEO) efforts by increasing your domain authority.
As well all know, when you get good quality backlinks, it sends positive signals to the search engine crawlers that the linked website is valuable, useful, and worth better visibility in the search engine results pages (SERPs).
By following the tips below, you can generate more quality links to content, many of which are dofollow backlinks, to help it rank higher for your target keywords.
How to Get High Quality Backlinks
1. Build Quality Backlinks from Journalists
The first method for how to get high quality backlinks is to use a free service called Help a Reporter Out (HARO).
HARO allows you to connect with journalists, reporters, and bloggers who need expert testimonials, quotes, and opinions for their content. You provide a response and they may include your name, brand, and website URL as editorial backlinks in the published content.
Many of the journalists who use HARO for outreach work for high authority news sites and blogs like Business Insider, CNN, Fox News, Mashable, Good Housekeeping, etc.
As explained in this post on how to use HARO for SEO backlinks, there are three simple things you should do to improve your chances of getting a quality link from journalists:
Give the reporter exactly what they need. No more and no less.
Put great effort into your response.
Include a link to your homepage below your response.
Include an additional web page URL only if it relates directly to the journalist's query.
Use a real photo of yourself on your website.
Make your website look like a top authority in its niche.
2. Jump On Current News and Trends
A simple way for how to get quality backlinks fast is to jump on current news and trending topics.
Posting content on your website that relates to newsworthy and trending topics can often lead to backlinks from news sites, bloggers, and other fast-moving media outlets. And, if you provide a polarizing opinion on the subject at hand, it can also help fuel more links to your site because other people will want to comment on it and link to your article for their audience to read.
The real trick here is to act quickly and get your content published online before other popular sites post their responses. This will ensure you the most traffic and links before the trend or news topic becomes saturated.
You can also make a note of recurring news and trends that happen each year in your industry or niche. Then you can prepare a piece of high quality content ahead of time so it can be published instantly on your website as soon as that popular event occurs.
3. Get High Quality Backlinks with Testimonials
Another top tip for how to build high quality backlinks is to give testimonials about products and services you use in your business or personal life.
Every company wants to show off positive reviews for their brand and if you supply them with an honest review of their products or services, they just may place it on their homepage or another high-traffic page on their website along with a dofollow backlink.
4. Create Backlinks from Outdated Resources
The Internet is a constantly evolving place. And an online resource that's linked to today may be gone tomorrow without warning which results in a dead link.
Brands go out of business, linked content moves to another URL, and articles get deleted, all of which cause broken links to occur on hundreds of thousands of websites every month. But lucky for you, this is a prime opportunity for you to create more contextual links from relevant sites to your website.
Broken link building with outdated resources is a great method for getting quality links. And it's super scalable as long as you have a good process in place.
Ahrefs has a complete broken link building guide that can help you with this; however, these are the quick steps you'll need to perform:
Create a list of authoritative competitors in your niche.
Use Ahrefs Site Explorer to analyze the domains.
Use Ahrefs Broken Link Checker to find the broken links by navigating to Site explorer -> Pages -> Best by Links -> filter for HTTP 404 errors.
That process can help you find the most linked-to pages that no longer exist on the website and then you can analyze the referring domains to uncover where it's being linked to on the Internet.
After you've done that, you can then recreate a similar piece of content and contact the referring domain site owners to alert them of the dead links while pitching a link to your new piece of content as a good replacement.
Note: I have another in-depth guide on how to ask for backlinks the right way if you need some guidance on email outreach. And an article on how to use keywords in backlinks for SEO to avoid over-optimization.
5. Get Good Links from Wikipedia
Here's a simple method for how to get good quality backlinks from Wikipedia.
If you want to read the entire process for further clarification, visit this page: how to get backlinks from Wikipedia. Otherwise, here are the quick tips:
Create a Wikipedia account.
Define your target keywords that have wiki pages.
Find dead links on Wikipedia or relevant sections to add new citations.
Create a good resource on your website to cite for that Wikipedia page.
Insert the backlink to your website on that wiki page.
6. Build the Same Quality Links as Your Competitors
If you have a competitor that's outranking you in the search engine results pages (SERPs), then it may be because they have a stronger website link profile than you. So the easiest strategy here is to build the same links they have to improve your SEO score.
This is a fast way for how to get more quality backlinks but it does require competitor analysis and outreach. But these are the basic steps to follow:
Pick a web page on your site that you want more backlinks to.
Choose an SEO tool that allows you to scan your competitors backlink profile. Ahrefs, Semrush, and LinkMiner are popular tools for this task.
Look for websites with the higher SEO metrics and then analyze how the competitor's site is being linked in the content.
Publish a new piece of content that's just as in-depth and comprehensive as the competitor's article.
Contact the referring site owner and ask them if they will link to your web page in the article too.
You can also outsource this work by hiring a backlink builder. See this related post with a list of the best link building companies for this type of work.
7. Get Listed On Expert Roundups
Getting listed on expert roundup posts is a great way to create high quality backlinks (many which are dofollow) while also building more awareness for your website and brand.
To get started using this backlinking method, go to Search on Google and use these advanced search operators:
[your keyword] + "expert roundup"
[your niche] + "expert roundup"
These search operators will bring back a list of currently indexed articles that feature a roundup of experts in your industry or niche.
The next step is to contact the website owners and ask if you can be featured on their roundup lists as well. Simply provide a quote that matches the style and tone of the current expert responses along with your name, brand, and website URL for the link.
8. Reclaim Images with Link Placements
Sometimes people will copy images from your website and use them in their own content without giving your site credit. And this is an easy way to reclaim your images with a backlink.
It's a bit of a manual process for link building, but here are two ways to do it:
Copy the image web address (URL) and paste it into Google. Google will then show a list of all websites it finds that are using your image.
Use a services like TinyEye to upload your images or paste the web address. TinyEye is an image recognition and reverse image search software that can find other websites that have uploaded your image.
After you find the sites that have been using your images without permission, you then need to send the site owners an email asking them to cite your website with a backlink. If they do not want to comply, then they'll need to remove the image from their website or be liable for copyright infringement.
9. Link to Good Websites and Tell Them About It
Another simple way to build quality backlinks is to links to authority sites in your industry and then tell them about it.
This tactic is especially useful for affiliate site owners who often struggle to get links to their commercial content. By contacting the brands that you're promoting in your articles and telling them they "made your top 10 list" or you published an "individual product review", they may give you a free backlink in return.
I've used this method to create powerful links to many affiliate buying guides from top brands by getting listed on their news or media sections of the website. And it's a strong part of my overall affiliate SEO strategy for success.
However, this method also works for any other type of site as well. Just link out the other websites and then inform them that they've been featured. Some site owners will give you a reciprocal link in exchange for free because it's good publicity for them.
10. Publish More Evergreen Content
If you want to get more natural backlinks without working hard for them, then the best approach you can take is to publish more evergreen content.
Unlike jumping on the latest news and trends as mentioned in tip 2 above, evergreen content includes timeless information and is relevant for a long period of time. This allows your web pages to attract an endless supply of natural backlinks as new sites discover and link to your content.
Evergreen content should be a big part of every SEO content marketing strategy so you can continue to build authority for your website and generate compounding traffic over time.
11. Produce Original Research for Links
Want to know how to get high quality backlinks in the most authoritative way?
Publish original research.
And then share it with the world.
Conducting surveys, producing case studies, analyzing industry data, and creating in-depth content that's based on original research that can't be found on other sites is a powerful way to get noticed online.
It's also an advanced method of link building that a lot of people are not willing to spend the time and resources on. However, it can deliver amazing results for your link building campaign because other website owners will likely link back to your new information because there's nothing else on the Internet like it.
12. Create Good Infographics for Backlinks
Infographics are graphic visual representations of information, data, or knowledge intended to present information quickly and clearly. And infographics that contain valuable information and a good design can be a good tool to use for quality link building.
You can turn existing blog posts and articles into visually appealing infographics or present the data from your original research mentioned in the previous tip.
Once your infographic is complete, you can then upload it to infographic submission sites, share it on social media, post it on your own website, and contact other bloggers to request that they post it on their websites and link back to it.
13. Develop Interactive Content to Build More Links
As mentioned in my other guide on how to create backlinks for free, interactive content is a good way to build more links without doing a ton of outreach. As more people discover your interactive content, and enjoy it, the web page will get more natural shares online.
Good interactive content you can create for links include:
Quizzes
Polls
Calcuators
Games
Maps
14. Get Experts to Guest Blog On Your Site
How would you like to grow your blog content while also getting more links in the process?
If that sounds like a good plan, then using the influence of industry experts can help you achieve this goal rather quickly.
Here's how to get quality backlinks using this method:
Make a list of the top experts in your niche and up and coming influencers.
Send each persona an email or contact them on social media asking if they'd like to write a guest post on your site.
Explain to them that this is an invite-only opportunity and you'll do everything you can to share the content with your audience to bring maximum traffic and exposure for their post.
After the content is published, ask the expert if they would share it on social media and link back to it from their website.
15. Get Interviewed
Here's a way to get good quality dofollow backlinks from other experts in your field while also increasing your own brand exposure.
Contact popular podcasters and YouTubers and ask if you can be interviewed on their show. Many of these hosts are actively looking for good guests to feature, and if you can provide value to their audience, they'll let you get some air time while also linking back to your website in the show notes.
16. Start a Podcast
Another way to grow your website's backlinks is to start your own podcast. Then, reach out to experts in your field and interview them.
As a courtesy for the interview, you can ask for a backlink in exchange for the free air time.
17. Build Links On YouTube
If you're serious about building your brand and capitalizing on every free opportunity there is to raise awareness for your content, then starting a YouTube channel is a must-have digital marketing strategy you should consider.
With every video you upload, you can include a link back to your website in the description. A simple video optimization strategy is to repurpose your existing blog posts and articles into video content. Then link back to those web pages in the YouTube descriptions.
You can make this video content in a variety of ways, including:
Summarizing your blog posts while on camera.
Creating a slideshow with images and the most important text from the article as bullet points on the screen.
Recording an audio version of the blog post and adding a stock image as a video place holder so it can be uploaded as a video on YouTube.
Hiring out the entire production to a spokesperson or video editor.
18. Create a Crunchbase Account for a Free Backlink
Crunchbase is a website that provides information about private and public companies as well as connect with others who share similar interests.
Additionally, anyone can create a business account on Crunchbase, add a backlink to their website, and get an instant referring domain with an authority score of 90+.
19. Repurpose Blog Posts for Social Media
If you want to build more backlinks at scale, then social media can help you with this process.
Every blog post on your site can be repurposed into smaller pieces of content that can be endlessly shared on popular sites like Facebook, Twitter, Pinterest, Instagram, Reddit, etc.
Gary Vaynerchuck popularized this content marketing strategy and has a free slide deck on his website explaining how to repurpose your content into 30+ pieces with ease. The overall strategy consists of picking one piece of pillar content, then chopping it up into micro-content that can be shared on any social channel.
20. Give Away a Free Book, PDF or Course as Link Bait
Everyone loves free stuff. And if you create a high quality book, PDF, or course and give it away for free to your audience, you can generate a ton of backlinks quickly as it gets shared on the Internet.
21. Host a Giveaway
Similar to tip 20 above, hosting a giveaway can deliver a lot of free publicity and buzz for your brand along with an endless supply of links.
By giving away cash or a prize, and promoting it within your industry, people will want to jump on board for a chance to win.
A good trick here is to require some type of link building strategy in exchange for each contestant entry. You can ask people to share a link to your homepage, the registration page, or some other content as a way to enter the giveaway.
Just make sure that all rules and regulations are outlined in full detail for your audience to read and comply with as well as to protect yourself from any legal obligations.
22. Reclaim Brand Mentions
Sometimes a website will mention your brand or company name in an article but not link to your site. And this unlinked brand mention can be a good opportunity to get a good backlink to your homepage.
After you find an unlinked brand mention, you can reclaim it by contacting the site owner and asking if they would link to your website. Plain and simple.
To find these opportunities, you can do two things:
Set up a Google Alert to send you daily emails when the search engine algorithm discovers your brand name being mentioned.
Do a manual search in Google for your brand name with quotes around it to find existing websites that are mentioning your business and scan the web pages to see if its linked.
23. Create Skyscraper Content for Backlinks
The skyscraper method to get more quality backlinks was popularized by Brian Dean, who used to own Backlinko. And he reveals that this link building method helped him build backlinks from authority sites like Entrepreneur, HubSpot, and Godaddy rather easily.
The basics steps of this strategy include:
Search for a high-traffic keyword on Google.
Analyze the top-ranking results.
Create content that is 5-10X better than what you found.
Promote your new content like crazy.
You can also analyze the backlink profiles of the top-ranking URLs you found in the discovery phase. Then send direct outreach pitches to the sites that are linking to those pages by telling them your content is better and worth a look.
24. Get Backlinks From Google
Did you know you can get high authority backlinks directly from Google through indexable resources like Google Docs, Sheets, My Maps, Calendar, and more? Best of all, some of these links are dofollow links that pass the most PageRank value for SEO.
In this other guide on how to get Google backlinks, you'll find out all the ways you can use Google properties to build top-quality links to your website from Google's own trusted sites. (A strategy that's also known as Google Authority Stacking.)
25. Build Ultimate Guides to Get Noticed
If you really want to get noticed in your industry to build more backlinks, then you can certainly create content called "ultimate guides".
Ultimate guides are super in-depth pages that are typically 4,000 words or more that cover every aspect of a topic. Essentially, the content answers every question a person may have about the subject matter and removes the desire to go elsewhere to seek out additional information.
Ultimate guides are a type of evergreen content that can generate hundreds to thousands of links over time. And they're a cornerstone part of a good pillar content strategy for SEO.
26. Ask Your Readers to Give You a Backlink
Last but not least, you may be able to get plenty of new backlinks from your existing audience just by asking for them.
If you're active on social media, have an email list, or have a lot of connections in your industry, a simple request for a link to your website could be all it takes to get a quality backlink to your site.
If you don't ask, you won't receive.
This link building guide you're reading right now is considered to be an ultimate guide like I mentioned in tip 25 above. And one of the reasons I published it was to get some good quality links to the SEO Chatter site. So to put this final tip into practice, I'm now asking you if you could please link to this URL from your own website if it's related to digital marketing or SEO. And also share it on social media for others to enjoy 😊.
Thank you for the support!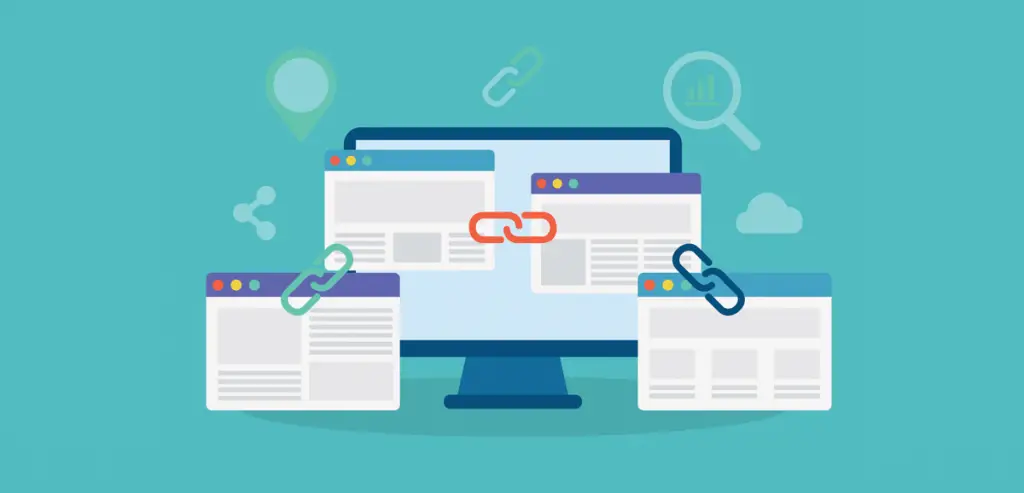 Getting High Quality Backlinks Summary
I hope you enjoyed this guide on how to get high quality backlinks.
As you discovered, there are a number of ways for how to build quality backlinks that go beyond the typical outreach link building campaign. And creating links to your website and individual web pages is not as hard as it may seem once you know the best techniques for the task.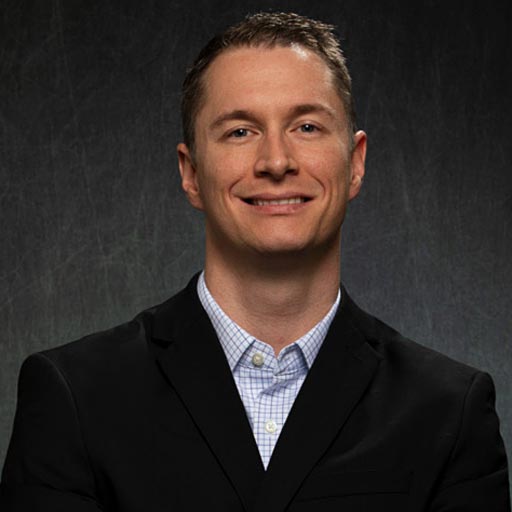 Stephen Hockman is an entrepreneur and founder of SEO Chatter. He specializes in search engine optimization and digital marketing and has been fascinated with SEO since 2005. His goal is to share the best tips and news about search engine marketing to help you get more website traffic.