In this article, you'll learn how to get .gov backlinks.
As you may know, getting .gov backlinks are considered the best quality links you can build for a website because government sites have high domain authority.
And if you can land a link on a government web page that also has high page authority with incoming links, then it can lead to an increase in PageRank value that can be passed to your website to help improve its rankings in search engines like Google, Yahoo, and Bing.
The fact is that .gov links can be good for search engine optimization (SEO) because they demonstrate value and trust for your website, which search engine algorithms measure for rankings. And this guide will teach you how to get backlinks from GOV sites like local, state, and federal governments to help improve your digital marketing efforts.
What Are .Gov Backlinks?
Gov backlinks are links from a .gov domain to a website. Gov domains are official websites of local, state, and federal governments and Gov backlinks are good for SEO because these links have high domain authority and trust which can help increase PageRank for the linked site.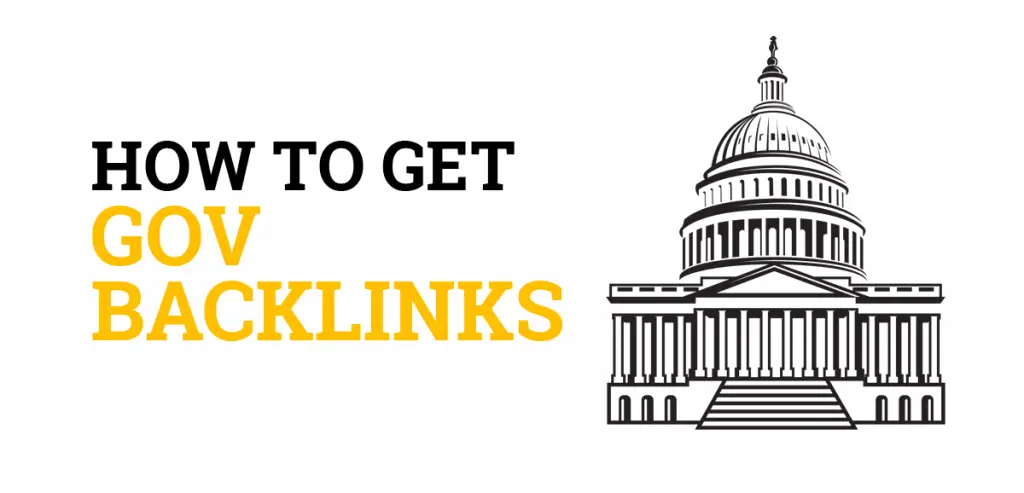 How to Get .Gov Backlinks
1. Find Good .Gov Websites
The first for how to get gov backlinks is to find good opportunities at the local, state, and federal government levels.
To do that, you need to use this advanced search operator in Google:
If you want to narrow your search down to a specific state, then you'll want to include the name after the GOV site extension, such as:
2. Pitch Your Business to GOV Sites
If your business has a local US address, then you can pitch your website's URL to the local government agency.
You can ask your local government to add a backlink to your website on the local business resources page of its .GOV site. These types of pages are used to bring awareness to local businesses for residents to get localized products and services.
3. Get .Gov Backlinks with Broken Link Building
In this other article on how to get high quality backlinks, it talks about using a broken link building strategy to find dead links on a website that you can bring to the webmaster's attention. And then offer your link as a good replacement.
This same method can also be applied to .gov sites to get high quality dofollow links. And it's easily scalable as long as you have a good process in place.
Ahrefs has a complete broken link building guide that can help you with this strategy to get .gov backlinks; however, these are the quick steps you'll need to perform:
After you get the list of broken links for each GOV site, you can then email the agencies to let them know about the dead links and offer your URL as a replacement.
4. Redirect Expired Domain Links
Another link building strategy you can use from the data you uncovered from the last method is to find expired domains that have current backlinks from .gov sites. If you can purchase expired domains that already have backlinks pointing to them, then you can redirect those links to your website to get the PageRank value without having to do any outreach.
You can read this guide on how to redirect backlinks for SEO if you've never done this before.
Now, another good tip here is to find out what content was on the broken link page. You can do this at Archive.org to find a copy of the old content. Next, you'll want to repost that content on your own site with a similar URL structure. Then, set up a 301 redirect from the expired domain to your website. That way, if the webmaster for the .gov site ever checks the link in the future, they'll see that the content matches the intent of the link when it was first placed.
If you just buy an expired domain with a lot of .gov backlinks pointing to it and then redirect those links to random pages on your site, or just the homepage, then they may get deleted in the future if the GOV site webmaster checks them and discovers they are not relevant.
5. Write About a Government Agency
Writing an article about a government agency that praises one of its programs or upcoming initiatives and tell them about it, can work in your favor to get .gov backlinks for your website.
If the article is high quality, and worth sharing, then the agency may just link to it from their news or media section of the site. This method works best for local government sites that usually appreciate the positive publicity more than state and federal governments.
6. Write About a Politician for Backlinks
Another unique way to get .gov backlinks is to write positively about a local politician and post the article on your website. Next, you send that URL to the local government or politician's office so they know it exists.
Politicians love to share articles that praise their policies and character and this link building strategy can work in your favor to get backlinks from GOV sites. This tip was also featured in another guide answering the question, "what are the best ways to get .edu and .gov backlinks?"
7. Interview a Government Agency Member
If you're comfortable interviewing people, then you can set up a meeting with a local or state government agency member regarding a topic that's relevant to your business. After the interview is complete, you then publish that content on your website and give the link to the interviewee with a request to publish on the GOV site.
8. Get a Government Contract
If your business does contract work, then you should try to get a government contract. Doing so can earn you money in addition to a great backlink from the .gov site as well as brand awareness in a public press release.
Check out the USA Introduction to Government Contracting for more details on how to get started with this process.
9. Participate In Government Outreach Programs
If you can find a good opportunity to participate in a government outreach program in your local community, then this can help you get a backlink from the GOV site. The agency may have a resources page that your site can get a link on and/or a press release that's gets published on the news section of the site.
10. Comment On .Gov Blogs and Forums
A final way to get more backlinks from GOV sites is to look for open forums and blogs with comments turned on.
Typically, forum backlinks and blog comment links will be nofollow links. However, these types of links can still add value to your backlink profile because they come from websites with domain authority. It's also good to have a mix of dofollow and nofollow links pointing to your website because it looks more natural to the search engine algorithms.
You can find opportunities like this by doing a search on Google with these advanced search operators:
Site:.gov inurl: blog
Site:.gov forums
Site:.gov blog
Site:.gov comments
Site:.gov
Site:.gov log in/create account
Why Are .Gov Backlinks Good for SEO?
Gov backlinks are good for SEO because they can pass a high level of Google PageRank to improve your website's rankings in the search engine. Getting a .gov backlink improves SEO through demonstrated trust and authority, and these types of links are hard to obtain.
Now, one thing to keep in mind is the government page you get a backlink on must also have its own incoming links from other domains to transfer the most PageRank.
As stated in this post on Digital Inspiration, Matt Cutts said: "[websites] don't get any PageRank boost from having an .edu link or .gov link automatically. If you get an .edu link and no one is linking to that .edu page, you're not going to get any PageRank at all because that .edu page doesn't have any PageRank." John Mueller echoed something similar: "[Google will] generally treat all links the same – be it from .gov or .edu or .info sites."
The main takeaway here is to get a link on .gov URL that has its own backlinks; not some obscure page that has no external mentions.
Trust
Local, state, and federal government sites have a high level of trust because these website domain extensions cannot be claimed by just anyone. As stated on the .GOV website, "Only U.S.-based government and public sector organizations are eligible to obtain a .gov domain. This includes any federal, state, local, or territorial government entity, or other publicly controlled entity. It also includes any tribal government recognized by the federal government or a state government."
There's a certain level of trust that's naturally built into .gov backlinks. And if you can get your website endorsed by a government agency through a link, then you can receive some of that trust for your brand because it's associated with the GOV site.
Authority
Governments have significant authority in the real world, and therefore, .gov sites also have a lot of authority online as well. What adds to this authority on the Internet is the fact that these types of sites have thousands of other websites linking to them and the content these agencies produce is considered to be official documentation for the public to access.
As mentioned above, the best type of backlink to get on a .gov site is on a URL that has a high number of its own incoming links to pass more PageRank value to your website.
Hard to Obtain
Getting government backlinks is not something a casual link builder can do. And typically, the hard a backlink is to obtain, the more value it has for SEO. Although Google has publicly stated that it doesn't treat .gov sites any differently than it does a .com, .net, or .org, most SEO experts believe otherwise. There have been documented cases of websites getting backlinks from GOV sites and seeing an increase in visibility and rankings in the search engines more than other link building methods.
Getting .Gov Backlinks Summary
I hope you enjoyed this guide on how to get .gov backlinks.
As you discovered, there are many ways for how to get backlinks from gov sites with high domain authority. All you have to do is think outside the box and new link building opportunities will present themselves for your business to acquire these types of links from local, state, and federal government websites.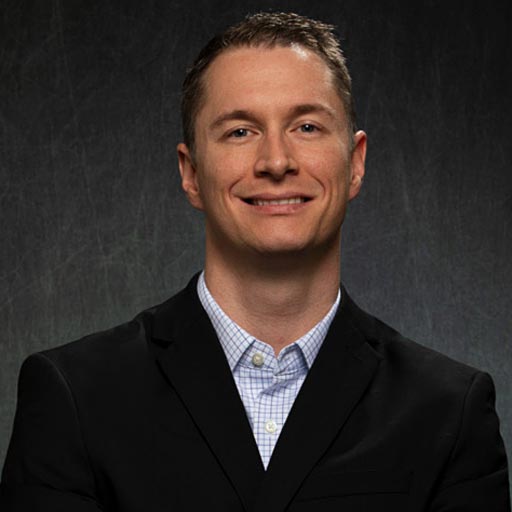 Stephen Hockman is an entrepreneur and founder of SEO Chatter. He specializes in search engine optimization and digital marketing and has been fascinated with SEO since 2005. His goal is to share the best tips and news about search engine marketing to help you get more website traffic.