In this article, you'll learn how to get backlinks without guest posting.
As you'll discover below, there are many ways you can build backlinks without writing a guest post on other people's blogs.
Plus, once you learn these digital marketing strategies, you'll also acquire more targeted referral traffic in addition to the SEO backlinks that increase your website's domain authority.
That's what makes these methods so powerful for every blogger and website owner. Each strategy can help improve the metrics that matter for long-term success: keyword rankings and website traffic.
(Note: If this idea of guest blogging is new to you, then check out this other guide on what is guest posting in SEO.)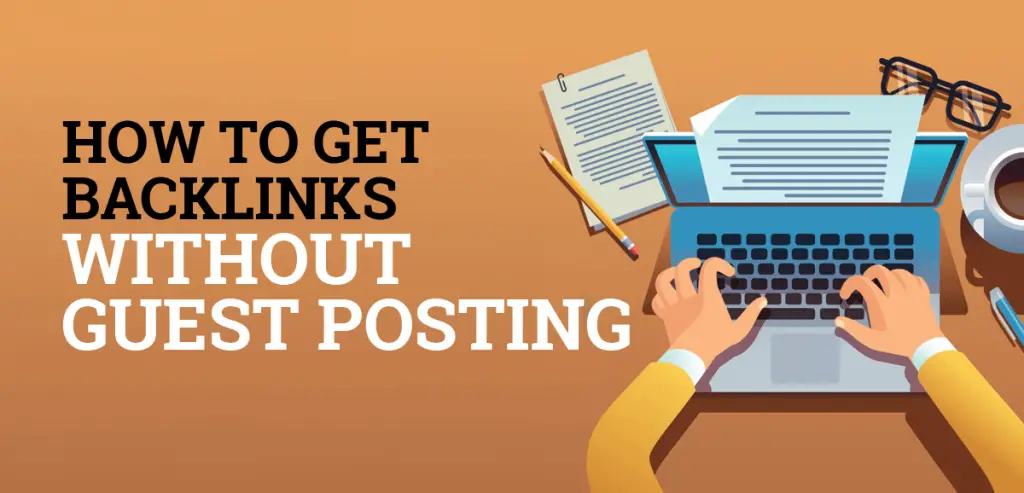 How to Get Backlinks Without Guest Posting
To get backlinks without guest posting you need to spend 80% of your time creating quality content that attracts organic backlinks and 20% on outreach techniques that don't require guest posting. This strategy will help you get more backlinks without asking for them.
1. Post Original Research for Backlinks
The first method for how to get backlinks without guest posting is to post original research. And this is one of the top link building strategies for how to build high quality backlinks at scale.
Conducting surveys, producing case studies, and analyzing industry data allows you to publish original research that can't be found on other websites. And it's one of the most powerful ways to get dollow backlinks without having to write a guest post.
Plus, you don't have to spend months or years collecting data to make this link building strategy work. As long as you have a good piece of original research that other people in your industry will find fascinating, then you can create a piece of content that can get backlinks.
For example, you can ask a few questions in a Facebook group and then analyze the answers to find common themes. The same strategy can work on Twitter by creating a poll. Once you get enough feedback, you can publish a blog post that summarizes your findings along with your opinion on the data.
Alternatively, you can analyze industry data that has already been published from a variety of sources. You can then find the overlaps and differences and share that with the world.
Publishing original research is an advanced method of link building without guest posting that many people are not willing to spend the time and resources on. However, it can deliver amazing results for getting backlinks because other bloggers will likely link back to your research article because there's nothing else on the Internet like it.
2. Publish Facts and Statistics
This is another easy way to build backlinks without guest posting. And it doesn't take too much time either to write the article because the information you need is likely already online.
Journalists and bloggers are constantly looking for facts and statistics they can use and quote in their own content and will usually link back to the website where they found them.
Here's what you do:
Pick a topic related to your industry and then find as many facts and statistics as you can on other websites about it. Then, consolidate all of that information into a single blog post.
By making an ultimate facts and statistics guide like this, you have a better chance of ranking higher in Google than your competitors for the main keyword phrase. For example, if you were targeting the phrase, "guest blogging statistics" and your top competitor has 50 statistics in their post, then you should try to create an article with 75 or 100 statistics to make it stand out in the search engine results pages (SERPs).
This strategy works so well that some SEO link building experts report that they get hundreds to thousands of new organic backlinks each month on auto-pilot.
3. Write Weekly Roundups
Here's a simple method for acquiring backlinks by positioning your website as the go-to source for industry information that you don't even have to write.
Make a list of the top websites and blogs in your niche. Then keep track of the articles they publish each week. Pick your favorite ones and then add a link with a 50-100 word summary for each article in a new blog post.
By consolidating all of the best news and information from the top sites in your industry, people will come to recognize your website as the go-to source for saving time to get highlights. This, in turn, will encourage bloggers to link to your content because it's a time-saving industry resource.
4. Analyze Competitor Backlink Profiles
Want to know how your competitors are getting their backlinks without guest posting?
All you have to do is analyze their backlink profile for the answer.
In this article on how to get backlinks for free, it explains how you can use a backlink checker tool like Ahrefs, Semrush, or LinkMiner to gather all of the URLs that are linking to your competitors' websites. And once you have this data in hand, you can then sort through and find all of the backlinks that are not from guest posts and reach out to those same linking sites to get a backlink for free.
Analyzing competitor backlink profiles like this is the quickest way to find out which backlinks actually matter for increasing domain authority and page authority for target keywords.
5. Get Wikipedia Links
Wikipedia is another valuable resource for acquiring high quality backlinks. However, you have to follow a specific strategy to make sure these links stick. Otherwise, the time and effort you put into it will be wasted.
You can read the full guide on how to get Wikipedia backlinks here, but these are the highlights:
Create a Wikipedia Account
Define Your Keyword Data Set
Find Wikipedia Backlink Opportunities
Create a Resource for That Wikipedia Topic
Insert a Backlink On the Wikipedia Page
6. Comment On Hot Topics
Publishing your blog posts that comment on hot topics such as newsworthy and trending events can often lead to a high number of backlinks from news sites, bloggers, and other fast-moving media outlets.
Some websites are built around this entire strategy for acquiring massive amounts of daily website traffic and a continuous increase in backlinks without ever publishing a guest post on any other site.
A popular way to use this strategy to get more top 10 rankings in Google for your target keyword phrase is to make a note of recurring news and trends that happen each year in your industry or niche. That way, you can prepare a piece of high quality content ahead of time so it can be published instantly on your website as soon as that popular event occurs.
7. Build Up Your Personal Brand
If you're serious about building a successful business, then you should consider building up your personal brand outside of the company's online profile.
Studies show that people prefer to interact with the founders and employees of a business on social media more than the company account. That's why there has been a major shift from using a brand's faceless logo on social accounts to being a member of the team.
Also, bloggers and website owners are usually more willing to link to a blog post when it's authored by a person they know and trust as opposed to a piece of content that has the brand's identity attached to it.
Therefore, you should work to build up your own personal brand online through social media to build positive interactions around your business. Doing this can lead to many more backlinks that are acquired organically without having to write guest posts for them.
You can also check out this list of platforms for creating free website backlinks to further build up your brand's expertise, trust, and authority.
8. Make Social Media Connections
Following up on the last tip on how to get backlinks without guest posting, it can serve you well to make personal connections with other people in your industry.
And these connections can lead to mentions, quotes, and link insertions on those other content creators' and bloggers' websites. In fact, this strategy is one that's commonly used for the SEO Chatter brand. Many of the backlinks this site has received were from direct connections that were made with other SEOs on Twitter.
Making connections on social media also helps improve your chance of getting your articles accepted when you're doing active guest post link building.
9. Create Your Own Guest Posts
If you're tired of begging for guest posts to build backlinks, then how about creating your own guest posts on a site you own?
In this article on how to create web 2.0 backlinks, you can do just that. Basically, you create an account on a free web 2.0 site, then build up the blog so it gets indexed in the search engines. After that, you can place your backlink on one of the posts to pass PageRank to your website.
Keep in mind that these types of links don't have any page authority at the start, so you will have to increase that SEO metric by following the tips outlined in that linked guide.
10. Interview Experts
Another way to get easy backlinks is to reach out to experts in your field and interview them. This can be done through a podcast, video, or written blog post.
As a courtesy for the interview, you can ask for a backlink in exchange for the free exposure for their brand.
11. Get Interviewed
On the flip side, you can also reach out to podcasters, video hosts, and other bloggers to get your own interview. Then get that person to include a backlink to your website in the show notes or blog post.
12. Quote People and Tell Them About It
Want to get the attention of top influencers in your industry? And potentially an easy backlink?
Make it a habit to quote experts in your own blog posts and then tell them about it. You can copy a piece of text from their website or find a quote they used elsewhere online and include it in one of your articles. Then send them a message that you used it.
In some cases, that person will post a link to your blog post from their own website as a way to build up their own brand. Typically this will be on a news and media section of the site or an individual blog post of their own mentioning the featured quote.
13. Run a Promotion
By giving away cash, prizes, and free stuff, people will naturally jump on board for a chance to win these items. More often than not, you'll get a high number of organic backlinks as people share the details about these types of promotions.
However, you can increase the total number of links you get by requiring some type of mention or backlink in exchange for each contestant entry. For example, you can ask people to share a link to the registration page, your homepage, or some other blog post as a way to enter the giveaway or increase their chances of winning.
14. Sponsor an Event
There are millions of events happening every year and you can sponsor one of them to increase exposure for your brand and to get backlinks without writing a single word for a guest post.
Just reach out to event creators in your industry and ask about sponsorship opportunities. Sometimes it requires money, but other times, you can just give free or discounted access to your products and services in exchange for a mention and link back to your website's homepage.
15. Publish More Content
A final strategy you can use to make your website more successful is to stop worrying about getting backlinks altogether, and instead, learn how to rank a website without links.
Not every web page requires guest post backlinks to rank high in search engines like Google, Yahoo, and Bing. And it can be a better use of your time to just publish more content on your own blog.
The more content you produce, the more chances you have to rank in the SERPs and acquire organic backlinks from other bloggers and content creators. Plus, if you use the tips above about generating more link worthy content, then you can improve your chances of getting these types of natural backlinks each month.
Getting Backlinks Without Guest Posting Summary
I hope you enjoyed this guide on how to get backlinks without guest posting.
As you discovered, there are a number of good ways to get backlinks to your site without having to write a guest post. And if you follow the strategies on this page, and in the linked resources, you can build up your website's domain authority and PageRank with more organic backlinks that don't require you to publish content on other blogs.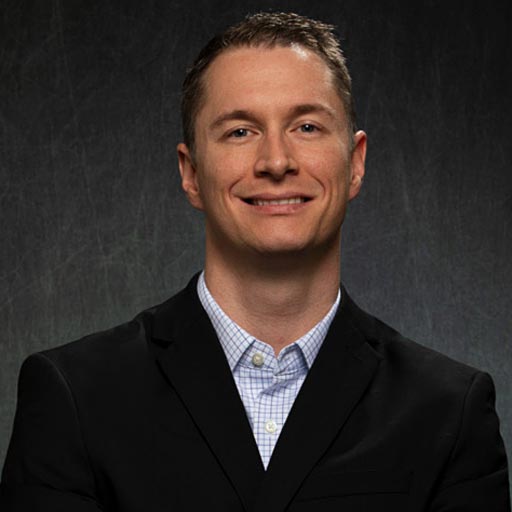 Stephen Hockman is an entrepreneur and founder of SEO Chatter. He specializes in search engine optimization and digital marketing and has been fascinated with SEO since 2005. His goal is to share the best tips and news about search engine marketing to help you get more website traffic.