In this article, you'll learn how to get backlinks from infographics.
An infographic offers many different opportunities to get backlinks to your website from other high quality sites because this type of content is easy to digest and highly shareable.
By following the tips below, you'll know how to build quality backlinks from infographics to improve your search engine optimization (SEO) and digital marketing efforts.
Consider this your ultimate guide for infographic link building that works for any industry or niche.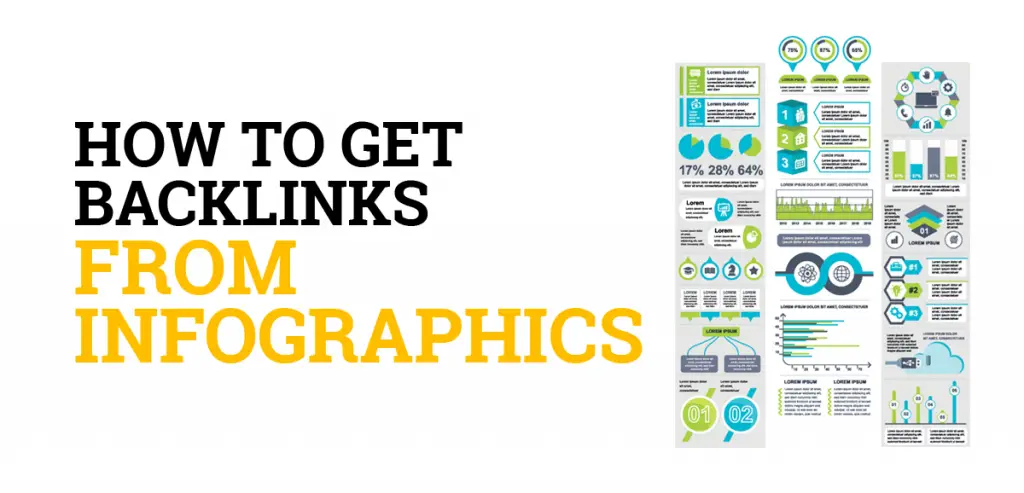 How to Get Backlinks from Infographics
1. Pick a High Traffic Keyword
The first step for how to get backlinks from infographics is to choose high traffic keyword to target. You don't want to make an infographic on a topic or keyword people are not actively searching for on Google, Yahoo, and Bing.
Some of the best keyword phrases include "facts", "stats," "statistics", and "trends" that are relevant to your niche. If you need ideas on which terms to pick for your infographic, you can do a Google search for relevant queries to see what other content is ranking high in the search engine results pages (SERPS).
2. Create a Great Infographic for Backlinks
The quality of the infographic and the facts or statistics being presented play significant roles in making an infographic that's more easily shared for link building purposes.
You can use free online tools such as Canva or Piktochart to design your own infographics and make them stand out. Or you can hire trusted experts on Fiverr to help you design the graphics for a small fee.
3. Post the Infographic On Your Website
The first place you should put your infographic is on your own website. This will then serve as the destination URL for your backlinks.
Create a dedicated page or blog post on your site for the infographic. Then write a 500-1,000 word post about the contents contained in the infographic while also focusing on the high traffic keyword you chose in step 1.
Your goals should be to get this web page ranked in the top 10 positions on Google for your keyword phrase to get as many organic backlinks as you can. This will help with your long-term SEO results in addition to doing active link building.
4. Put an Embed Code On the Page for Easy Backlinks
Since you want others to find your infographics and then share them on their websites for backlinks, you should make the work easy for them.
To do that, you should include an embed code on the page that contains an HTML block with the following information:
The infographic's image file location.
The contextual anchor text you want for the backlink.
The URL for the page you want the backlink to point to for PageRank purposes.
Following those guidelines is the best way to ensure that other website owners credit your infographic correctly with a good backlink.
5. Submit the Infographic to Infographic Submission Sites
The next step to get backlinks from infographics is to find sites that let you submit your infographics. Some platforms will let you share for free, while some of them will charge you a small fee. See this list of infographic submission websites for the top choices.
This strategy can help you build numerous backlinks as well as get targeted organic traffic as the page gets indexed in Google and more people find your infographic to use on their own sites.
6. Tell Influencers About the Infographic
If you're going to use infographics to get backlinks, then you should consider having a strong social media presence for your website or brand.
Doing so makes it easier to connect with influencers in your industry and let them know about your infographic. If they like it, they may share it on their own social accounts to increase exposure to others who may link to it and/or post a dofollow backlink on their website in a blog post or article.
7. Do Email Outreach
Contact website owners with topically relevant content through email and tell them about your infographic. Ask if they'll link to it in exchange for you promoting the web page they link to it from on your social media accounts and/or giving them a backlink from your own website in a blog post.
8. Guest Blogging for Backlinks
Try reaching out to other website owners and ask them if you can create a guest post. This post should talk about the content contained in your infographic. You can then create a link back to your website and place it on their page.
9. Write a Press Release About the Infographic
Write a press release about the infographic and include a backlink in the article to the web page you placed it on. Also, make sure to optimize the press release with relevant keywords so that the URL is surrounded by keyword-rich text to add topical relevance to the backlink. Once your press release is written, use a distribution service to get it placed on as many other sites as possible.
10. Get Backlinks from Design Feedback Sites
Post a link to the infographic page on a design feedback site. Then ask other designers what they think about the infographic. The purpose of this link building strategy is to get an organic backlink without your post seeming spammy.
Some designers may even be impressed with your work and then share it on various pages around the Internet where the infographic can get even more links and attention from the right audiences.
BONUS TIP: Create Guestographics
Guestographics are infographics you create and publish on other high ranking websites for the keywords you want to raise your own site's rankings for in the SERPs.
The basic link building strategy here is to reach out to the site owners who are ranking in the top 10 positions for your target keyword and ask if you can create a free infographic that summarizes the main points of the page. In exchange for this infographic, you can ask for a backlink to a web page of your choice.
The site owner gets free content while you get a high quality dofollow backlink. It's a win-win for both you.
Getting Backlinks from Infographics Summary
I hope you enjoyed this guide on how to get backlinks from infographics.
As you discovered, there are a variety of ways to build backlinks from infographics that can help improve your website's domain rating and PageRank authority. But it all starts with creating a good infographic that's worth sharing, then applying the link building methods that work most effectively for SEO as mentioned above.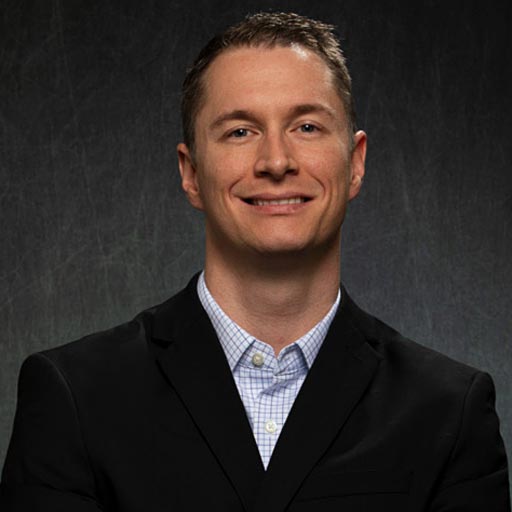 Stephen Hockman is an entrepreneur and founder of SEO Chatter. He specializes in search engine optimization and digital marketing and has been fascinated with SEO since 2005. His goal is to share the best tips and news about search engine marketing to help you get more website traffic.