This search engine optimization (SEO) guide explains how to do off-page SEO.
Below, you'll find a list of off-page SEO best practices you can use to improve your search rankings, bolster your online reputation, and drive more traffic to your website.
There's also a section with additional resources that explain more about the fundamentals of off-page optimization to help you employ the most effective strategies and off-page SEO techniques for your business.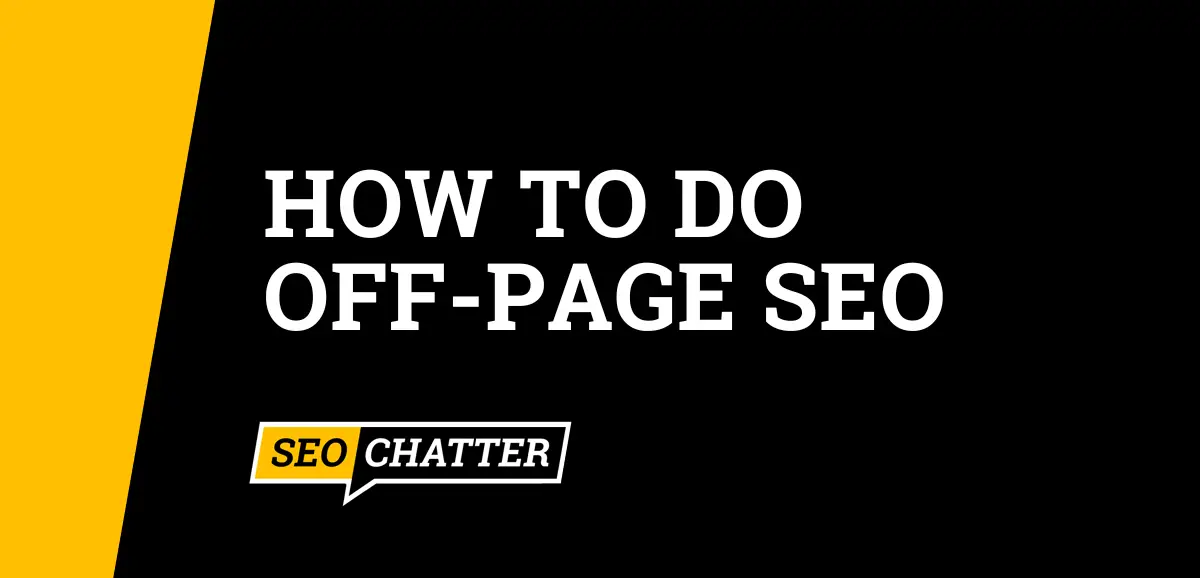 How to Do Off-Page SEO
1. Set Your Goals and Key Performance Indicators (KPIs)
Before you begin doing off-page SEO, it pays to determine precisely what you want to achieve, as this will help you plan which off-page SEO activities you focus on.
For example, suppose your goal is to boost brand visibility and awareness among a demographic you're struggling to engage with. In that case, you'd look at guest posting and link building opportunities on sites where that audience is most active.
If you aim to get more customers through the door of your brick-and-mortar business, Local SEO optimization will be your top priority for off-site SEO.
Setting your KPIs in advance will also allow you to measure the success of your efforts, helping you to understand what worked and what didn't so that you can fine-tune your approach for better results.
2. Build High-Quality Backlinks
Backlinks are an integral part of any search engine optimization strategy. So, when learning how to do off-page SEO step-by-step, this is a natural starting point.
Backlinks are exactly what they sound like: Links that point back to your content from third-party websites, preferably those with a high Domain Authority (DA).
A high-quality backlink from a trusted, high DA site serves as a vote of confidence in your content, signaling to Google and other major search engines that you're article is a credible, reliable resource that should be ranked highly in search results.
As you may have already deduced, with more high-quality backlinks, you can generate higher rankings and more web traffic you'll likely receive.
So how do you go about getting these coveted backlinks for off-page SEO?
Try the following these three strategies:
Create Backlink-Worthy Content
The best way to build high-quality backlinks is to first create high-quality pages and resources others site owners want to link to without you asking for it.
Create content that is so good, valuable, and helpful that journalists and bloggers for high DA sites in your niche will be falling over themselves to share it with their own audience.
Of course, this means that all other aspects of your on-page and technical SEO also need to be in place, and your social media game has to be up to scratch to get that content noticed in the first place.
Even then, while creating the best possible content should always be your goal whether you're building backlinks or not, this approach does leave things out of your control. Fortunately, there are other, more proactive steps you can take as you'll find in the next two tips.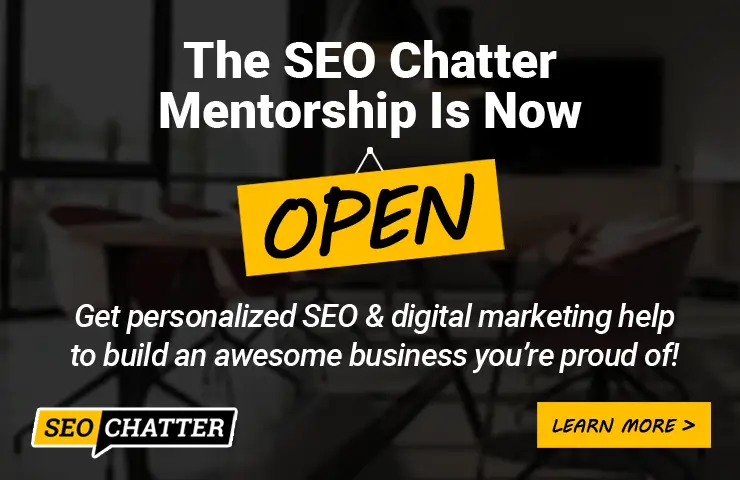 Finding Broken Links and Offering a Replacement
The first of these proactive link-building strategies is to use a broken link checker tool to identify third-party websites with broken links pointing to content on a similar subject as yours.
You can then reach out to the owners of these sites and offer a replacement. This creates a win-win situation for both parties. You get your backlink while the site owner prevents broken links from affecting their SEO performance and user experiences.
Guest Posting
Guest posting is an off-site SEO strategy where you write articles that are published on other websites with a backlink to your domain. This is common practice for off-page SEO to build niche-relevant backlinks that are directed at your target audience.
Use my list of the top 175 free guest posting sites to find platforms that will offer you a dofollow backlink to your website in exchange for quality content relevant to their visitors. This also has the added benefit of building brand awareness by exposing you to a new audience which can further expand your influence online.
3. Optimize Your Local SEO
If your business relies on attracting customers from a specific geographical location, local SEO optimization should be high on your list of priorities.
At a bare minimum, you'll need to create a Google Business profile and optimize it with your contact details, web address, photos, and customer reviews. This will increase your chances of earning a place in "local packs", which are the series of results featuring local businesses that appear at the top of results pages for certain queries.
Not that Google is the only platform you should be targeting. You can also create profiles on Bing Places and Apple Maps to get your business in front of the millions of people who use those services to find local businesses.
Beyond that, establishing a presence on top high DA business listing directories and profile creation sites will also ensure that a potential customer finds your business no matter where they look.
4. Make the Most of Social Media
Social media marketing is a significant marketing discipline all of its own, but it also crosses over into off-page search engine optimization. By building a following on social media, you can increase your web traffic by sharing content your followers are interested in.
Some social media platforms, such as Twitter, can rapidly spread awareness about a linked article across the network, providing a welcome boon to your backlink portfolio as others retweet it and choose to link out to it from their own websites as a valuable resource for readers.
Perhaps more importantly, social media can prove invaluable for engaging with the very people you want to attract to your business, a process that helps improve the way people perceive you.
Taking the time to participate in discussions and answer questions can help establish a reputation as an expert in your field. Meanwhile, engaging in comments on your posts and responding to customer queries all help to bolster the relationship you have with your audience.
The better the relationship your audience has with your brand, the more likely they are to share your content with others and visit your website, both of which can help improve your site's overall SEO score.
5. Monitor and Manage Your Online Reputation
One of the most overlooked off-page SEO techniques involves managing reviews that customers leave on your business listings and social media.
Online reviews can be a significant difference-maker for businesses as not only do they impact your reputation, but they also influence your search rankings. Positive reviews have the power to boost your online visibility, while negative reviews have the opposite effect.
As such, it's a smart idea first to take stock of all the websites where you have a profile that allows customers to leave reviews. Next, use the settings on each one to set up alerts so that you're always notified when a new review comes in. This way, you can be sure that you're always prepared to respond to those reviews promptly.
When you do respond, remember to remain polite, professional, and empathetic, even when the reviewer hasn't extended you the same courtesy. Doing so shows that you genuinely value your customers and their feedback while responding to complaints and negative reviews politely, and demonstrating that you've tried hard to offer a solution to problems shows that you're a business committed to delivering excellent customer service.
6. Measure the Success of Your Off-Page SEO Activities
If you follow the first step of this guide and set your goals and KPIs, they'll come in handy for measuring the success of your off-page SEO efforts.
Using top SEO tools like Google Analytics and Search Console provides valuable insights into your website traffic and the sources of your traffic, including the keywords people use to find you. This makes it useful for measuring things like the effectiveness of a guest post and the impact of your local SEO activities.
Meanwhile, tools such as Semrush, Moz, and Ahrefs provide even more data on the quality of your backlinks and other off-page SEO metrics.
By analyzing this data alongside clearly defined goals, you'll understand whether you achieved what you wanted to achieve and which off-page strategies played the most prominent role in achieving it. As a result, you can confidently redeploy those same strategies the next time while making informed, data-driven decisions about which approaches you need to tweak or even drop altogether.
Learn More About Off-Page SEO
The links below explain more about off-page SEO and how to use it effectively for your website. Use these resources to expand your knowledge on the subject.
Off-Page SEO Best Practices Summary
I hope you've enjoyed this guide explaining how to do off-page SEO.
As you discovered, there are many off-page SEO best practices you can include in your search engine optimization strategy, including building backlinks, optimizing for local SEO, and managing your online reputation. Investing in these tried-and-trusted off-page SEO activities can help you improve your search rankings, drive more traffic, and help you take your brand awareness to new heights.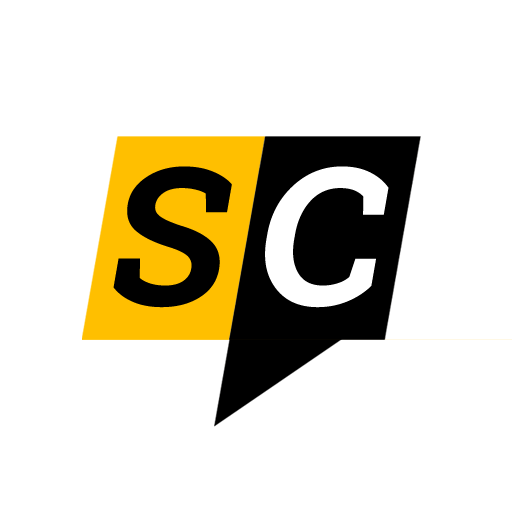 The Editorial Staff at SEO Chatter is a team of search engine optimization and digital marketing experts led by Stephen Hockman with more than 15 years of experience in search engine marketing. We publish guides on the fundamentals of SEO for beginner marketers.