What keywords are right for your website?
And how do you know you're picking the right terms?
In this guide, you'll learn exactly how to choose the best keywords for SEO to generate more organic traffic for your business.
As you'll find out below, the process for how to choose the right keywords for SEO depends on several factors, with the most important qualities being: keyword type, search intent, volume, and difficulty.
The ultimate goal here is to help you create a solid search engine optimization plan for how to select keywords for SEO that drive the highest volume and targeted traffic to your website that leads to an increase in qualified leads and conversions.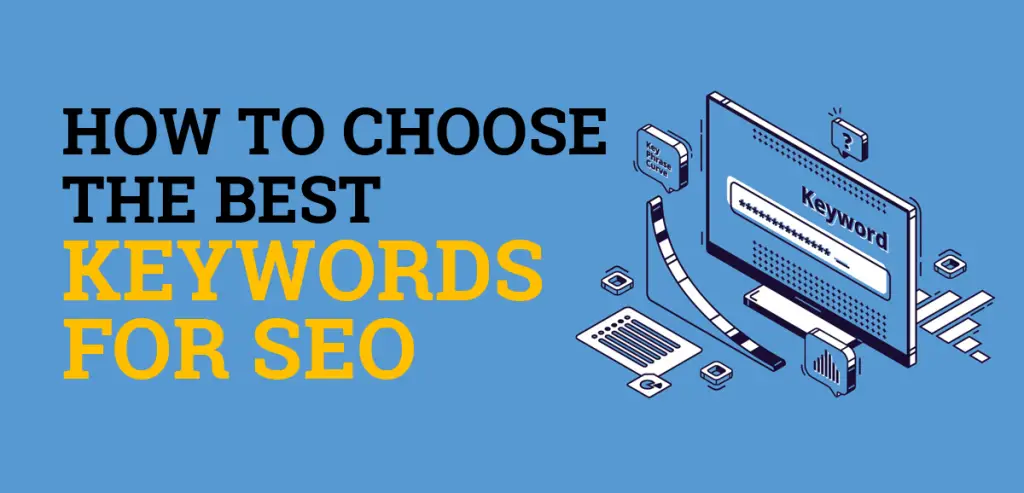 Note: This tutorial contains some of the SEO strategies from my Keyword Accelerator Playbook. If you want to learn more about my proven strategy for finding the most optimal SEO keywords for higher rankings, traffic, and earnings and put them into a long-term content publishing schedule for success, then check out the playbook that's available in two formats: a digital version here and an Amazon paperback book here.
How to Choose the Best Keywords for SEO
1. Understand Keyword Types for SEO
The first step for how to choose the best keywords for SEO is to understand the three types of keywords you can target on your website.
Knowing this difference can help you develop a better SEO strategy for your content and get the best use out of keyword research tools.
The three types of SEO keywords include:
Short-Tail Keywords
Short-tail keywords are 1-2 words long, have a high search volume, and the most competition. They're also not very targeted because the search intent (explained in the next section) can be ambiguous. Therefore, conversions are the lowest.
Examples of short-tail keywords:
dogs
cat food
Internet marketing
search optimization
Medium-Tail Keywords
Medium-tail keywords are 3-4 words long, have a moderate search volume, and average competition. They're more targeted than short-tail keywords because search intent is easier to establish. This makes it easier to choose the right keywords for SEO rankings that can lead to higher conversions.
Examples of medium-tail keywords:
dog that shed
cat food recipes
Internet marketing strategies
search optimization for beginners
Long-Tail Keywords
Long-tail keywords are 5 words or longer, have the lowest search volume, and least competition. This makes these types of keywords good to choose for SEO because search intent is very specific and conversion rates are the highest.
One of the major benefits of long-tail keywords is that they have the most direct search intent too. When a person is searching for a long-tail keyword on Google, they typically want an answer to something specific. So the conversion rate is higher than any other type of keyword.
Examples of long-tail keywords:
dogs that are good with kids
cat food safe for allergies
internet marketing advantages and disadvantages
on-page search engine optimization strategy
As mentioned in my guide on short tail vs long-tail keywords, the long-tail phrases are the best keywords to select for SEO on a new website because they're easy to rank for to generate traffic.
After you're done reading through the rest of this guide on how to choose your SEO keywords, you may want to take a look at this other post on how to find low competition keywords for your website content which helps you uncover long-tail keywords more easily.
2. Think About Keyword Search Intent
The next step for how to choose keywords for your website is to think about the search intent behind each query.
Keyword search intent identifies what people expect to see in the search engine results pages (SERPs) on Google, Yahoo, and Bing for various types of queries.
Keywords are divided into three categories:
Navigational: The user wants to find a specific web page or business, such as "SEO Chatter" or "Google Maps".
Informational: The user is researching a topic to find answers, such as "how to choose your SEO keywords" like this article is expalining.
Commercial: The user wants to make a purchase, such as "best SEO tool for bloggers" or "content writing agency in Florida".
When it comes to choosing the right keywords for your website to get the best SEO results, you need to think like your customers.
Search intent is an extremely important part of keyword research and selection because it enables you to plan your content in a way that meets both your business goals and the visitor's needs.
However, the best keyword strategy for SEO for most businesses is to create content that targets each keyword category. That way, you can capture people throughout the entire customer journey.
For example, I have web pages that target commercial keywords (best books on SEO), informational keywords (how to use keywords to an article for SEO), and navigational keywords (SEO Chatter) so I can generate website traffic from a wide variety of interests in digital marketing with search engine optimization.
3. Pick a Keyword Research Tool
If you're serious about choosing the best keywords for your website, then you have to pick a good keyword research tool.
Otherwise, you'll just be guessing at what phrases and terms you should target to bring in visitors from Google, Yahoo, and Bing.
My favorite keyword research tool is KWFinder by Mangools (try it for free). It's one of the only products I recommend as an affiliate because it's so cheap, yet powerful for keyword research. My second favorite keyword planner is LowFruits. It helps you find low competition keywords that are easy to rank for to speed up your SEO content strategy.
Other popular keyword research tools include:
Ahrefs
Semrush
Keysearch
Google Keyword Planner
KeywordTool.io
Moz Keyword Explorer
and more.
For a complete list, check out this other guide with the best free keyword research tools for SEO. It doesn't really matter which keyword planner you use as long as it allows you to check the keyword search volume and difficulty score as explained in steps 5 and 6 of this guide below.
4. Choose the Best Keywords for SEO Relevance
SEO relevance, topical relevance, or content relevance are all the same thing. And this concept for picking keywords is very important for the long-term success of your website.
As mentioned in this other guide that gives a full list of SEO keyword examples, these terms refer to how well the information on a website corresponds to a set of search queries.
It used to be true that search engines like Google would analyze a website on a page-by-page basis, and only rank a piece of content if it was truly the best optimized and written page on a particular topic.
However, the algorithm has been updated to now analyze the website as a whole to see how much relevance it has around a particular topic, which helps to verify trust and authority for a set of keywords (or search queries).
What this all means is that you should select keywords for SEO that are highly relevant to your specific business, industry, or niche. And not try to write content on topics that have nothing to do with your website or are loosely related to it.
For example, the SEO Chatter website only contains content that's focused on keywords that have something to do with search engine optimization, such as keyword research, link building, Google Analytics, organic traffic, technical SEO, etc.
You will never find this website publishing content around the topics of pets, financial news, or digital marketing in general. That's because those topics have no relevance or weak relevance to the main subject area of expertise which is SEO.
Another good strategy here is to think about content clusters for your website. This strategy can help you become a top authority in your niche much quicker. See this topic cluster content strategy guide for more details on this type of plan.
As for my best advice here, you should try to narrow your focus to only choosing SEO keywords that are very specific to your business or website goals. You want to position yourself as the authority on the selected topics by providing tightly connected and relevant information for your visitors.
5. Select the Right Keyword Volume
The next step in planning a good keyword strategy is to select the right keyword volume.
Keyword volume simply refers to the number of searches for a particular keyword in a given timeframe. The purpose of this metric is to provide digital marketers with a general idea of how much average search volume a particular keyword phrase gets each month.
Now, you may think that it's best to just pick keywords that have the highest search volume for your website. However, a higher number of searches often correlates with stronger competition, which is mentioned next.
A good rule of thumb for new website owners is to pick keywords that average between 50-100 monthly searches. Typically, SEO keywords in this volume range have lower competition because bigger brands and websites don't go after them as much.
But don't rule out 0 volume keywords either. Many SEO experts have discovered that the reporting data on keyword research tools is not 100% accurate, and some of these 0 volume keywords can actually deliver 100s to thousands of new website visitors per month to a single piece of content.
Now, if you have an established website with a lot of authority in your niche, then you can go after higher volume keywords with fewer worries. Choosing keywords for SEO that have a monthly search volume of 200 searches or more may work just fine for you.
You may even be able to rank for keywords with 1,000 monthly searches or more if you have a good overall SEO strategy for your website. See my post on the difference between on-page SEO and off-page SEO for more details.
6. Consider the Keyword Difficulty Score
This step of the keyword picking process is closely tied to the last step about keyword search volume.
The fact is that every search query has a varying level of competition, which is called the "keyword difficulty score". And most keyword research tools give you an indication of how difficult it may be to rank for a particular search query.
For example, the term "SEO" has a difficulty score of 76 out of 100 and a monthly search volume of 1,810,000 searches as reported in Mangools KWFinder tool. However, "SEO for musicians" only has a difficulty score of 20 out of 100 with a monthly search volume of 270 searches.
As you can see, it's much easier to target the "SEO for musicians" keyword phrase because it has a lower difficulty score (i.e., fewer and weaker websites are actively targeting it).
The goal for choosing the right keywords for your website is to find the terms with the highest monthly search volume and lowest difficult scores. When you combine those two metrics together, it becomes much easier to rank your content in the search engines to bring in qualified traffic to your website.
7. Analyze the Best Keyword Competition
After you've selected a list of keywords to target based on steps 1-6 of this guide, the next thing you need to do is start analyzing the competition for those SEO keywords.
The simplest way to analyze the competition for a keyword is to put do a search for it on Google or another search engine and see what URLs come up in the SERPs.
Open the top 10 results in new browser tabs to inspect the content.
As you scan through the pages, ask yourself, "can I beat this content?" In other words, can you create content that the searcher would find more useful than the web pages that are currently in the top ranking positions?
You'd be surprised how much weak content is published on the Internet. And how easily beatable it is for certain SEO keywords.
Weak content is often short, lacking depth and key details, poorly formatted, and has poor on-page SEO. And you can claim one of the top positions on Google, Yahoo, or Bing by meeting the searcher's needs more thoroughly and optimizing the content better than the competition.
Case in point:
This guide on how to choose the right keywords for SEO was created after doing this exact analysis. And after looking at the top-ranking web pages for that keyword phrase, I realized I could create something much better.
8. Decide If You Can Create the Right Content for the Keyword
Another aspect of keyword planning is to consider if you can actually create the right content to rank for the SEO keyword. This idea is also mentioned on this other page about what makes a good keyword for your website.
A good example of this would be a search query that returns a lot of videos on the first page of Google. Or, a query that brings up web pages with many images on them.
As you're picking the right keywords to target for your website, you'll want to decide if you can create the correct type of content to compete in the SERPs. If a SERP is dominated by videos, for example, and you can't create videos, then it's best to skip that keyword entirely.
The same thing goes for images or any other content format you find ranking in the search engines. If you can't match the type of format Google prefers for the search query, then don't even try to create a page for that SEO keyword. Otherwise, you'll be wasting your time.
9. Map Out Your Keyword Plan
This step of the process for how to choose keywords for your website is the simplest of all.
As you complete step 8 of this guide and find a good keyword to target on your website, keep track of it in a spreadsheet like Google Sheets or Microsoft Excel. This spreadsheet will help you map out your keyword plan for the next week, month, or year, depending on how many keywords you discover that are worth targeting and the speed at which you can publish content on your site.
If you need more help on this part of the process or want to get access to my custom keyword tracking and content scheduling templates, then check out my Keyword Accelerator Playbook that's available in two formats: a digital version here and an Amazon paperback book here.
10. Assign Each Keyword to a Specific Web Page
The final step of this keyword choosing process is to assign each keyword to a specific web page.
You don't want to include keywords with various search intents on the same page. That's because each query deserves its own type of content to meet the user's needs. For example, a page targeting the keyword phrase "best SEO writing tools" (commercial intent) would not also contain the phrase "SEO case studies" (informational intent).
You also don't want to have a separate web page for similar keyword phrases. Otherwise, you'll create multiple pages on your site that compete with each other in the SERPs and reduce the rankings for all of them. (This problem is commonly referred to as "keyword cannibalization".)
Therefore, keeping track of your keywords in a Google Sheet or Excel file and assigning each keyword to a specific page can help eliminate these issues before you create SEO content.
You can also read this other guide on how to see competitors keywords which teaches you simple methods for analyzing the web pages of your competition to find out what all of the keywords each URL is ranking for. That way, you know which keywords belong on the same page within the same content.
What Type of Keywords Are Important for SEO?
The type of keywords that are important for SEO take into account relevance, authority, and volume. Choosing the right types of keywords for your web content makes it possible for people to find your site via search engines with the most important keywords for SEO being long tail keywords.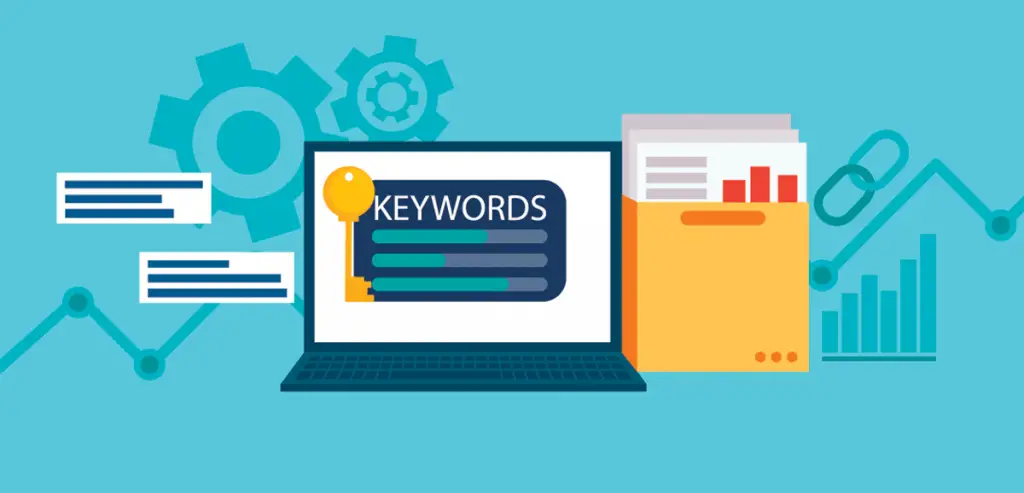 How to Select the Right Keywords for Your Website Recap
As mentioned above in this guide, once you understand the search intent for a particular query, the relevance it has to your website or business, the average search volume, and the difficulty score, you can then pick the types of keywords that are most important for your SEO strategy.
A quick recap of those qualities include:
Relevance: The keyword relates to other content on the same website. It's not just a random query that has nothing to do with the business or other pages published on the site.
Authority: The website has established authority on a particular topic based on the number of other web pages that contain similar information as well as demonstrated trust and expertise in the subject area.
Volume: The keyword has good level of monthly search volume to make it worth optimizing for. However, not all keyword tools report this data accurately, and some 0 search volume keywords can still bring in hundreds to thousands of visitors per month.
Difficulty: The keyword does not have a lot of competition in the SERPS which makes it better to target for a website. The best keywords tend to be long-tail keywords that have a low difficult score and high search volume.
Choosing the Best Keywords for SEO Summary
I hope you enjoyed this guide on how to choose the best keywords for SEO.
As you discovered, the process for how to choose the right keywords for SEO will depend on the goals you have for your website as well as picking the search queries that can bring the most qualified type of organic traffic to your business.
We went through a number of ways for how to choose your SEO keywords, all of which you can use to sort through and find the best keywords for your digital marketing plan.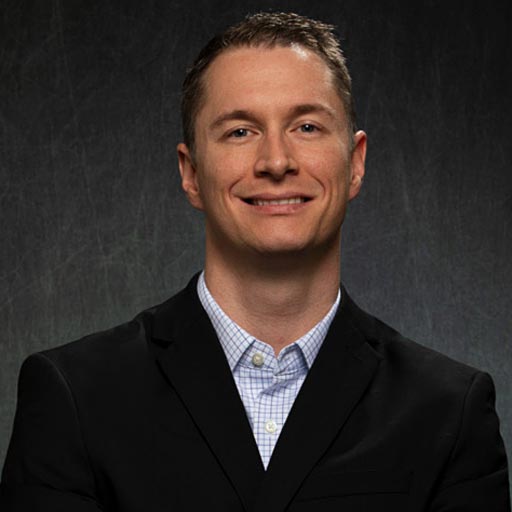 Stephen Hockman is an entrepreneur and founder of SEO Chatter. He specializes in search engine optimization and digital marketing and has been fascinated with SEO since 2005. His goal is to share the best tips and news about search engine marketing to help you get more website traffic.