In this article, you'll learn how to build backlinks without paying for them.
The purpose of these link building strategies below is to help you get more quality backlinks to your site at no cost so you can improve your search engine optimization (SEO) efforts.
Each SEO technique on this page can work to increase your website rankings and domain authority to get more visibility in search engines like Google, Yahoo, and Bing so you can generate more leads and sales for your business.
Consider this your ultimate guide for building an effective off-page optimization plan for long-term success in digital marketing.
How to Build Backlinks Without Paying for Them
1. Collaborate with Influencers for Backlinks
The first way for how to build backlinks without paying for them is the collaborate with influencers who already have a strong following and high domain authority for their website.
What's great about this method is that it can get your website a dofollow backlink and more referral traffic at no cost.
To use this link building strategy, you'll need to find an influencer in your industry you can partner up with to promote their product, service, or brand. The goal is to focus on the "giving" and not the "taking" part of the relationship. The more you can give that person exposure online, the easier it will be to build a backlink without paying for it.
Some ideas to get started include:
Review an influencers product or service in a blog post.
Promote that person's upcoming sale or event.
Co-sponsor an event together.
Offer to share some of their best content on your social media channels.
Offer to interview them on a podcast, video, or in a written Q&A article.
After you've published content that promotes the influencer online, they'll be more receptive to adding a backlink to your website from their site. Typically, these people want to highlight content on the Internet that gives them good press, which will include a free link to your website.
2. Use Infographics to Build Backlinks
Infographics offer many different ways to get backlinks from other high quality sites without paying for them. Plus, you can create this content once and use it forever to build quality links for your website.
As mentioned in this guide how to get backlinks from infographics, you can score these links using these popular methods:
Publishing the infographic on your website and putting an embed code on the page for others to use on their sites.
Submitting the infographic to free infographic directories.
Writing a press release about the infographic.
Getting backlinks from designer feedback sites by posting your infographic on these platforms for review.
Creating guestographics for other websites to build a link on a top-ranking page in Google for your target keyword.
3. Publish Facts and Statistics Posts
Facts and statistics posts are an amazing way to build an endless supply of high quality backlinks without paying a dime for them.
In fact, this strategy works so well that some SEO link building experts report they get hundreds to thousands of new organic backlinks each month on auto-pilot from a few facts and statistics posts. And it's one of the top methods featured in this other guide on how to get backlinks without guest posting.
The reason this backlink technique works so well is because journalists and bloggers are always looking for facts and statistics they can use in their own articles. And these publishers will typically link back to the URL where they found the data as the original source.
So here's how you use this link building strategy for no cost links:
Pick 5-10 topics related to your industry.
Use a keyword research tool to find good keyword phrases to target that include "facts", "statstics", or "trends".
Find as many related facts and statistics as you can on other websites about those topics.
Consolidate all of that data for each keyword phrase into their own blog posts.
By making ultimate facts and statistics guides like this, you have a better chance of ranking higher in Google than your competitors for the main keyword phrase because your content is more comprehensive.
Then, as your content rises up in the search engine results pages (SERPs), more and more journalists and bloggers will start linking to it without you having to pay for or do outreach for these backlinks.
4. Build Editorial Links Without Paying for Them
There's a free service called Help a Reporter Out (HARO) that connects journalists and reporters who need expert testimonials, quotes, and opinions for their content with industry professionals and bloggers.
Anyone can sign up for a HARO account and then get daily emails with multiple opportunities to respond to relevant media requests. Essentially, you provide a response to the journalist and they may include your name, brand, and website URL as editorial backlinks in the published content.
If you want to learn more about how this link building strategy works, check out this article on how to get high quality links which includes it as a top method for getting backlinks with high domain and page authority.
By making this part of your link building plan, you may just get a high authority backlink from news sites and blogs like Business Insider, CNN, Fox News, Mashable, Good Housekeeping, etc, that use HARO on a regular basis for media outreach.
5. Create a Free Tool for Links
If you can build a free tool or interactive content that makes work tasks easier and life more enjoyable for your audience, then you can accumulate a massive amount of backlinks without paying for them.
People love free stuff that makes them more productive and escape the daily grind of work. And by building a tool or interactive content that falls within one of the categories below, you can create a valuable resource that gets shared and linked to without any outreach costs:
Quizzes
Polls
Calcuators
Games
Maps
Best of all, the tool you build doesn't have to be complicated or pricey either. Even a basic calculator that helps a person do a simple math calculation, like getting the percentage of another number, can be a quick way to get thousands of links for a website at scale through organic link building.
6. Quote Experts and Tell Them About It
Want to get experts in your field to share your URLs and possibly link to them from their own high domain authority websites?
Then quote them in your article and tell them about it.
Grab a quote off an expert's website or cite a piece of text in one of their articles and then include it in your content. Next, tell that person about it through email or on social media. The expert may then share a link to that quote or citation as a way to build up their own brand while giving you a powerful backlink at no charge.
7. Befriend a Librarian for EDU Backlinks
Here's something you may not know:
Academic libraries typically have their own sections on a .edu website or have an entirely separate sub-domain of their own. And the content is often managed by the library staff and not the college or university's IT department, which is much harder to convince to get a backlink.
As mentioned in this other guide on how to get .edu backlinks from academic institutions, if you can create a valuable resource that would benefit students for research and school projects, then a librarian is likely to add a backlink to that content from the library's website.
The resource doesn't have to be an article either, which is typically more scrutinized for quality to be linked to from a college library's site. You can also create a video, audio file, slideshow, or interactive application to build high quality dollow backlinks like this from a .edu domain.
8. Mention Your Business to GOV Websites
Government websites with a .gov domain extension come with high domain authority and trust because these types of sites cannot be created by just anyone. In fact, the United States has strict guidelines in place for who can register a .gov domain.
Therefore, if you can get a backlink on a page that's located on a government website with high page authority, then it can send valuable PageRank to your site to help increase its rankings in Google, Yahoo, and Bing.
There's a complete guide here on how to get .gov backlinks with numerous tips on how to get government backlinks, but one of the easiest ways is to mention your business's website to the agency.
If your business has a local US address, then you can pitch your website's URL to the local government agency to add a backlink to your site on the local business resources page. These types of pages are used to bring awareness to local businesses for residents to get localized products and services, and can be an easy way to get a .gov link without much effort involved.
9. Get Backlinks From Google
Did you know you can get backlinks directly from Google without paying a fee? And some of these links are dofollow links that pass the most PageRank value for SEO.
In this other guide on how to get Google backlinks you'll find out how you can use free Google properties to build high-quality links to your website from indexable resources like Google Docs, Sheets, My Maps, Calendar, and more. (A strategy that's also referred to as Google Entity Stacking.)
10. Share Your Images for Free Links
You can use the power of free image sharing sites to build backlinks at scale without paying for them.
Let's take the popular Flickr site for example. By uploading images to the platform and giving them a Creative Commons license that enables free distribution, you'll get a lot of people downloading and using your images on their websites.
To make sure you get proper credit and a backlink, you can put in the image description something like this: "This image is free to use with a linked attribution. Please include 'Photo by domain.com' for proper image credit."
This is just one of the many methods shared in this other post on how to build backlinks for free, and it's a popular SEO strategy that's widely under the radar that can generate a lifetime of new backlinks without any fees.
11. Build Backlinks On Social Media
Social media backlinks are the easiest and most cost-effective ways to build backlinks for any website. And there have also been some case studies that show how getting social media engagement on a linked article can increase its rankings in the search engines for low competition keywords. (See this post on what are social media backlinks for more details.)
What's also nice about building social media links is that it exposes your content to an infinite amount of new visitors. This can lead to more organic backlinks you don't have to pay for as well as targeted referral traffic.
If you're new to the idea of using social media for backlinks, then check out this social media link building guide that shows you the top places you can insert a free backlink on Facebook, Instagram, LinkedIn, Medium, Pinterest, Reddit, Twitter, and YouTube.
Every serious website owner and blogger who wants to generate more traffic and links for their content should make social media backlinks a part of their long-term link building strategy.
If you want to find even more ways to get quality backlinks at no charge, check out this related page with a list of free website backlinks.
Building Backlinks Without Paying for Them Summary
I hope you enjoyed this guide on how to build backlinks without paying for them.
As you discovered, there are many different ways of building backlinks at no cost. If you make any of the link building strategies above part of your off-page optimization plan, then you can get more quality backlinks to your site to improve its SEO metrics and search engine rankings in Google, Yahoo, and Bing for many years to come.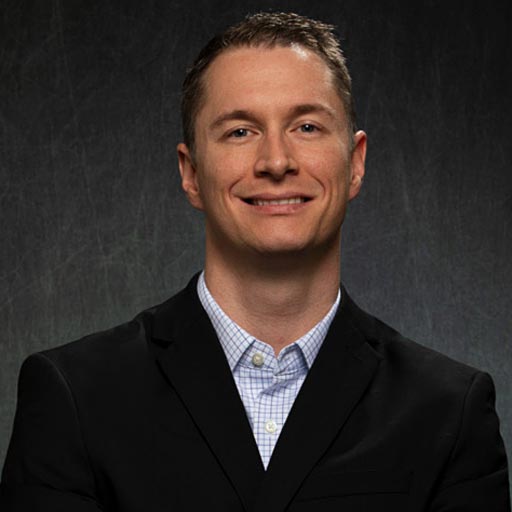 Stephen Hockman is an entrepreneur and founder of SEO Chatter. He specializes in search engine optimization and digital marketing and has been fascinated with SEO since 2005. His goal is to share the best tips and news about search engine marketing to help you get more website traffic.