In this guide, you'll learn how to get backlinks for free using 56 ways that work for any website or business.
By using these free link building strategies for search engine optimization (SEO), you can increase your website's rankings in search engines like Google, Yahoo, and Bing to generate more organic search traffic. Consider this your ultimate guide to get free backlinks that you can reference over and over again as you're building your off-page optimization plan.
How to Get Backlinks for Free
1. Analyze Competitor Backlink Profiles
The first strategy you should use to get free backlinks is to analyze the backlink profiles of your top competitors.
Using a backlink checker tool like Ahrefs, Semrush, or LinkMiner will allow you to gather the URLs that are linking to your competition. Once you have this data in hand, you can then go to those same websites and try to get a backlink for free.
Analyzing competitor backlink profiles is the fastest way to find out which links actually matter for increasing domain authority and page authority for target keywords.
2. Get Backlinks On Free Websites
Another way for how to build backlinks for free is to create them yourself on other websites.
This is a common technique for beginner link builders because it's quick and easy to do. And there are literally hundreds of website platforms on the Internet for you to build your own sites for this purpose.
You can hire this task out on a site like Fiverr or do the work yourself by setting up free accounts on these types of Web 2.0 backlink sites:
WordPress
Blogger
Weebly
Wix
Tumblr
Live Journal
Wikidot
Just remember that you should build a valuable website on these types of platforms with multiple pages and high quality content. Don't just create one page and add a backlink to your site. See this related guide on how to build Web 2.0 backlinks for more details.
The stronger you make these types of sites, the better they'll be for your backlink profile. And, you can also create links to these web properties as well to improve their page authority.
3. Create Backlinks On Business Directories
Here's how to create backlinks for free for a real business or brand that has a local address. Go to business directories and set up an account. Then insert your website URL into the listing along with your phone number and address.
Having several local business directory backlinks can add to the trustworthiness of your website because it helps verify to the algorithm that you're running a real business; not just a fly-by-night website.
Some good local business directories include:
Google My Business
Bing Places
Foursquare
Local Chamber of Commerce
Merchant Circle
Yelp
Hot Frog
Tupalo
4. Build Backlinks from Industry Brands
Here's a simple way for how to get free backlinks for your website from top brands in your industry.
Rate and review one of their products or services in a blog post or affiliate buying guide, then tell them about it. By letting these brands know that they "made your top 10 list" or you "loved their stuff so much you had to review it", you have a good chance of getting a link placement on their website.
I've used this tactic myself to get major brands to link back to my commercial content on their news sections and media mentions web pages. So give it a try.
5. Find Co-Marketing Partners
If you network with other bloggers or industry professionals, you can easily get several backlinks at one time with little effort.
Essentially, you make a commitment to each other that you'll mention and link to each other's content from topically relevant articles on your websites.
6. Ask EDU Professors for a Backlink
Getting a backlink on a university or college website can come with a lot of PageRank power to increase your domain authority. And these types of links are much easier to get than you think. As long as you approach it the right way.
The secret SEO tip here is to build a relationship with one or more of the professors.
Most professors have their own websites on the main university or college domain. And these professors typically have total control over the content that's published.
By connecting with a professor, and showing interest in their work, you can then ask for a backlink to a relevant page on your website. These professors may have a resources page that you can get a free link on quickly or even edit one of their existing blog posts to insert a backlink to one of your web pages at no charge.
7. Build Free Backlinks with HARO
This SEO link building tip is featured in my other guide on how to build quality backlinks. It also has a dedicated page here: HARO for SEO and backlinks.
You can already see how important this method is for getting high quality links. And I encourage you to check out those other resources. However, the trick here is to sign up for a free HARO account and respond to journalist inquiries.
HARO is a great source for editorial link building because you can get backlinks on major websites like CNN, Forbes, Weight Watchers, Parenting Magazine, Business Insider, etc just by making yourself available for a quote.
8. Create an Account On Wikipedia
If you want to build free backlinks on one of the most recognized websites on the planet, then you should follow this strategy for how to get backlinks from Wikipedia pages.
There are only five steps to the plan; however, when applied correctly, you can get a backlink on a Wikipedia page that is topically relevant and permanent.
9. Get Listed as a Sponsored Website
Although not totally free, this method can still be super cheap and is worth considering for a good backlink.
Thousands of businesses, especially non-profits, are in desperate need of financial support. And you'd be surprised at just how many of these businesses will list your brand name and with a link to your site from a prominent page like the homepage for a small donation.
10. Offer to Speak at Industry Events
You can create free backlinks that are topically relevant in a flash by offering to speak at industry events that are local or virtual.
As an event speaker, you'll get a written bio that often includes a link back to your website.
11. Make Reviews for Popular Books, Tools, and Services
If you want to attract links from specific brands and other website owners, then you can make your own reviews of popular books, tools, services, and other products.
After you're done creating a review web page or video, the key is to tell the company about it. This can land you a link back to your content because the company may want to show off a positive review.
Additionally, as your content gets discovered online, more website owners will start linking to it as well. They may even embed your review video if you created one.
12. Reclaim Brand Mentions
Sometimes a website will mention your brand or company name in an article but not link to your site. And this unlinked brand mention is a great way to get free backlinks for your website.
To find these opportunities, you can do two things:
Set up a Google Alert to send you daily emails when the search engine algorithm discovers your brand name being mentioned.
Do a manual search in Google for your brand name with quotes around it to find existing websites that are mentioning your business and scan the web pages to see if its linked.
After you find an unlinked brand mention, you can reclaim it by contacting the site owner and asking if they would link to your website. Plain and simple.
13. Share Your Images for Free
Here's an SEO tip that's widely under the radar but can work like gangbusters to generate a lifetime of new backlinks.
Upload as many images as you can to Flickr and give them a Creative Commons license that enables free distribution. Then put in the image descriptions something like this:
"This image is free to use with a linked attribution. Please include 'Photo by domain.com' for proper image credit."
14. Reclaim Unlinked Images
Sometimes people will copy images from your website and use them in their own content without giving your site credit. However, you can take a few simple steps to reclaim these unlinked images.
It's a bit of a manual process for link building, but here are two ways to do it:
Copy the image web address (URL) and paste it into Google. Google will then show a list of all websites it finds that are using your image.
Use a services like TinyEye to upload your images or paste the web address. TinyEye is an image recognition and reverse image search software that can find other websites that have uploaded your image.
After you find the sites that have been using your images without permission, you then need to send the site owners an email asking them to properly credit your image with a backlink.
If they do not want to comply with this request, then they'll need to remove the image from their website or you can file a DMCA takedown request.
15. Submit Guest Posts
This is a common, yet still, popular way to get relevant backlinks.
Use these advanced search operators in Google to find guest posting opportunities:
keyword intitle: "write for us"
keyword intitle: "write for me"
Keyword intitle: "contribute to"
Keyword intitle: "submit" + inurl:blog
Keyword "submit a guest post"
Keyword inurl:/guest-post/
Keyword "guest post"
Keyword "guest post by"
Keyword "accepting guest posts"
Keyword "guest post guidelines"
Keyword "guest author"
Keyword "guest article"
Keyword "guest column"
Keyword "become a contributor"
inpostauthor:guest keyword
inpostauthor: "guest blog" keyword
inpostauthor: ""guest post" keyword
16. Create Forum Profiles
There are plenty of forums that still exist on the Internet. And you can set up a free account and include a backlink to your website in your profile.
You can also put a link in your forum signature so it gets displayed and indexed whenever you make comments on other forum posts.
17. Get Listed On Blog Aggregators
A blog aggregator is a website that collects blog content from all over the web and posts it in one location for visitors to access. This creates instant backlinks for your URLs.
Alltop and Feedspot are two good blog aggregators you can submit your website RSS feed to.
18. Build an Affiliate Program
If you have a product or service you sell, then setting up an affiliate program can be a fast way to get more backlinks to the pages that count the most for your bottom line.
As you bring on new affiliate members, you can encourage them to write in-depth reviews and offer suggestions for the best anchor text to use for well-optimized backlinks.
19. Give Away a Free Book for Backlinks
People love free stuff. Especially books, whether they're physical books or ebooks.
And a short book is all you need as a free lead magnet for links.
The SEO tip here is to create an email opt-in form on your homepage for people to get the book. This will help to increase your domain authority.
As people find out about your free book, the more they'll share the link to your homepage on social media and within articles on their own websites; all of which can increase the number of backlinks to your domain.
20. Host a Giveaway for Free Backlinks
Similar to the last SEO backlink tip, a giveaway with prizes or cash is also a simple way to generate a ton of backlinks quickly as the word spreads on the Internet. This is probably the cheapest way to get backlinks at scale that can end up only costing you pennies to acquire each link.
21. Syndicate Your Content On Other Websites
Syndicating your content is a quick and easy way to build links to your original articles as well as bring in relevant traffic to your website. Plus, you don't have to write anything new. Syndicated content is an exact copy of your original article but displayed on another website with a link attribution.
You can syndicate content on sites like Medium, LinkedIn, and Scoop.it. See this related article with a list of free backlink sites to find out more about how this strategy works.
22. Create Your Own Subreddit
If you want to know how to build backlinks for free on Reddit, then you need to start your own subreddit.
A subreddit is a unique online community on the Reddit platform that anyone can create as long as your account has existed for at least 30 days and has a minimum amount of positive karma.
Inside your own subreddit, you can create topics on whatever you want and include links back to your website. You can also use this platform as a place to syndicate your blog posts as mentioned in the previous link building SEO tip.
23. Join a Link Exchange Facebook Group
Facebook is full of link exchange groups. Just search for the "backlink groups" in the search bar and you'll find a complete list of groups you can join to do link swaps.
24. Find Duplicate Content and Request a Backlink
The web is overrun with scraped content as well as legitimate websites copying and pasting sections of articles without proper citation.
You can use this to your advantage to generate more backlinks. Just insert your URL into Copyscape to find your plagiarized content. Then reach out to those site owners with a friendly email saying you want a backlink with author credit or you'll file a DMCA takedown request.
You'd be surprised how many high domain authority websites have copied content on their sites and would rather give out a free link to the author than suffer from DMCA complaints or remove the text from their published work.
25. Get On a Podcast
Here's another simple way how to create backlinks for free; get one someone else's podcast.
As the guest, you can request that the host put a link to your websites in the show notes. You can even be specific as to what URL you want the most PageRank to pass through to increase the page authority.
26. Create a YouTube Channel
YouTube is another great method for creating quick and easy links. Not only can you add links to your channel, but you can also insert them into your video descriptions.
The videos don't have to be hard to create either to get these links. You can make video content fast using these strategies:
Summarizing your blog posts while on camera.
Creating a slideshow with images and the most important text from the article as bullet points on the screen.
Recording an audio version of the blog post and adding a stock image as a video place holder so it can be uploaded as a video on YouTube.
27. Produce Audio Files
Similar to the last tip, you can create an audio file and upload it to sites like Sound Cloud along with a link back to your target web page in the description.
28. Publish Facts and Statistics
Want to know how to get free backlinks for your website from top authorities in your niche?
Publish your own facts and statistics page.
Experts love to cite data in their own articles, and if you conduct your own surveys, produce case studies, or analyze industry data to report on it with original research, that type of content can get a lot of powerful dofollow links.
29. Ask Writers to Give Your Website a Backlink
If you hire writers for your content, then you may want to consider this backlinking technique.
Ask the writers to publish a short summary of the content they wrote for you on their own blogs along with a backlink to it. Alternatively, you can as them to add a link to the article on their about page or portfolio page.
30. Submit a Press Release
Press releases are a common method for getting the word out about your business to media outlets. And it's also an easy way to get a flood of new backlinks.
31. Build a Free Tool or Interactive Content
As mentioned before, people love free stuff. Especially tools and interactive content that makes work tasks easier and life more enjoyable.
By building a tool or interactive content that falls in one of the categories below, you can create a valuable resource that gets shared and linked to without any outreach costs:
Quizzes
Polls
Calcuators
Games
Maps
32. Engage On Quora
Quora is a question-and-answer platform that is good for creating brand awareness and to build free backlinks. You can literally scan through the site to find questions that apply to content on your website and then copy and paste the answers from your articles into the replies.
Inside your Quora answers, you can also include a link back to the original article for people to visit. Check out this complete guide on using Quora backlinks for SEO.
33. Write About Trending Topics
Posting content on your website that relates to newsworthy and trending topics can often lead to backlinks from news sites, bloggers, and other fast-moving media outlets.
The key here is to be one of the first sites to publish an opinion or reaction to a current news story or trend to get the most visibility.
34. Get Listed on Website Resource Pages
Many websites have resources pages that include links to other valuable websites.
You can find these opportunities and then reach out to the site owners and ask if your URL can also be listed.
Use these advanced search operators in Google to find resource pages like this:
inurl:resources intitle:[keyword or topic]
inurl:links intitle:[keyword or topic]
35. Publish Your Own Roundup Posts
You can create free backlinks for your website from industry experts by asking them to participate in a roundup post.
Roundup articles are a collection of opinions from experts in your niche and are easy to create. All you do is contact professionals in your industry and ask them to answer a single question related to your field.
You can then ask these experts to share the published roundup article on social media and add a link back to it from their own websites.
36. Get Featured On Other Roundups
Getting listed on other expert roundup posts is also something you should do to acquire dofollow backlinks.
To find these opportunities, do a search on Google using these advanced search operators:
[your keyword] + "expert roundup"
[your niche] + "expert roundup"
After you find several good roundups, reach out to the site owners and ask them if you can contribute to the post as well.
37. Ask Other Website Owners for Backlinks
Email outreach is a common link building technique to get free backlinks. However, most people do it the wrong way.
They ask for a link in the initial email which often causes the email to get ignored or deleted.
To achieve a higher success rate, you want to follow a more tactful approach as I explain in this guide on how to ask for backlinks here.
38. Do Phone Outreach
Call up local businesses and ask if you can get linked as a resource on their website. This is an approach most people are not willing to take, yet can give you an advantage over your competitors.
39. Do Broken Link Building
Broken link building is when you find broken links on other websites and report them to the owner. You also mention a good link replacement that leads back to your website.
Ahrefs has a complete broken link building guide that can help you with this; however, these are the quick steps you'll need to perform:
Create a list of authoritative competitors in your niche.
Use Ahrefs Site Explorer to analyze the domains.
Use Ahrefs Broken Link Checker to find the broken links by navigating to Site explorer -> Pages -> Best by Links -> filter for HTTP 404 errors.
That process can help you find the most linked-to pages that no longer exist on the website and then you can analyze the referring domains to uncover where it's being linked to on the Internet.
40. Create and Share Infographics
Everyone loves a good infographic. And if it has some great data, then it will get shared and linked to more easily. You can also upload this content to infographic submission sites and include a relevant link in the description.
41. Add Your Website to Social Bookmarking Sites
Social bookmarking sites are websites that allow you to share web pages, articles, blog posts, images, and videos for the world to find.
Popular free social bookmarking sites include:
Diigo
Digg
We Heart It
Scoop.it
Pocket
You should also make sure your website is added to all of the major search engines for indexing. See this related guide with free web submission sites.
42. Develop Slide Decks
Creating a slide show (or slide deck) and posting it on a site like SlideShare along with a link to your website in the description is a quick and easy method for acquiring new backlinks.
43. Upload Content to Document Sharing Sites
Similar to the previous SEO link building tip, you can create a PDF or Word document and upload it to a document sharing site with a link to one of your web pages in the description.
Popular document sharing sites include:
ISSUU
Scribd
Zoho
Calameo
44. Offer Free Services In Exchange for a Backlink
if you provide a service of any kind, you can offer a free membership or upgrade in exchange for a backlink on the customer's website.
45. Use a Backlink Generator
Backlink generators are automated tools that create free links to your web pages at scale. They're often not the highest quality links, but they still count as backlinks.
Backlink Maker and SENuke are two popular tools for this task.
46. Repurpose Content On Social Media
Every article, image, or video on your site can be repurposed into smaller pieces of content that can be shared on popular sites like Facebook, Twitter, Pinterest, Instagram, Reddit, etc to generate links back to individual web pages.
47. Publish Blog Comments
Blog comments used to be all the rave back in the beginning days of link building. And while they don't pass the best PageRank, they still do have their merit for building primarily nofollow links to even out your backlink profile.
48. Quote Industry Experts and Tell Them About It
Here's an easy way to get industry experts to share your URLs: quote them.
Find powerful influences in your niche, grab a quote off their website, and include it in one of your articles. Then tell that person about it. More often than not, they'll share a link to that quote as a way to build up their own brand.
49. Submit Your Site to Feedback Websites
Website feedback sites are designed to help site owners improve their layouts and conversions. However, these types of sites are also hidden places to get backlinks.
By posting a link to your website and asking for feedback, you not only get an instant link but also valuable opinions on how you can improve the quality of your site.
50. Offer a Scholarship Opportunity
Scholarship link building is where you set up a page on your website to promote a scholarship that your business sponsors. You then reach out to the financial aid departments at educational institutions to alert them about your scholarship.
In return, these colleges and universities will list your business details and a link back to the scholarship web page without any charge; scoring you an EDU link that's typically a dofollow backlink.
51. Post a Job Listing
Got a job you want to fill at your company? Or want to take on a freelancer to help grow your website?
By creating a job listing and promoting it on Indeed, LinkedIn, Monster, CareerBuilder, SimpleHired, etc, you can get high domain authority backlinks during the hiring process.
53. Buy a Website with a Good Backlink Profile
This clearly is not a free way to get new links, but it's still a method worth considering.
There are many site owners and bloggers who do not know SEO and have failed to get a substantial amount of website traffic. However, these domains may have a large number of relevant backlinks.
By purchasing a cheap website like this, you can acquire these organic backlinks instantly and pass the PageRank by redirecting the entire domain to your website or on a page-by-page basis with 301 redirects.
54. Get Google Backlinks
Did you know there are at least 15 ways you can use Google properties to create backlinks to your website? And some of these links are dofollow links that pass the most PageRank value for SEO.
In this other guide on how to get backlinks from Google you'll find out all the ways you can use Google-owned properties to build high-quality links to your website from indexable resources like Google Docs, Sheets, My Maps, Calendar, and more. (Also known as Google Entity Stacking.)
55. Build Your Own Network of Websites
Another common way to generate backlinks is to build your own network of sites. You set up the domains, create the content, and link to your various website properties.
This tactic is often considered to be black hat SEO because you're creating your own organic links, but many large brands practice this SEO method in the public sphere by linking together their top website assets without trying to hide it.
56. Create Internal Backlinks
Internal linking is a final way to create backlinks for your website. However, instead of getting PageRank from other websites, you're passing this strength internally.
I have a complete guide on internal links vs external links if you need a refresher on this SEO concept. But for the purposes of this article, internal links can help you increase the rankings for a target page by using well-optimized anchor text.
The more you link internally to a page, the more you're telling search engines like Google that the content is important. And if it's important, then that's a good signal to the algorithm that the page should have more visibility in the search engines for its target keywords.
Why Create Free Backlinks for Your Website?
You should create free backlinks for your website because it helps build your website's domain authority and page authority. For some keywords, it's essential to create backlinks to make your content visible on the first page of search engines.
Backlinks that do not cost money to build have the best return on investment too. All it takes is your time and effort to do this type of link building and there are many opportunities on the Internet you can take advantage of to improve your website's backlink profile.
Plus, getting backlinks can lead to more than just higher search engine rankings. Good quality links also deliver targeted referral traffic, increased brand awareness, and better content discoverability. (See my guide on how to use keywords in backlinks if you need help with your anchor text ratios for better optimization.)
However, you don't always need backlinks to rank a website high in the SERPs. Check out my article on how to rank without backlinks to learn how to get top-ranking positions with very little link building.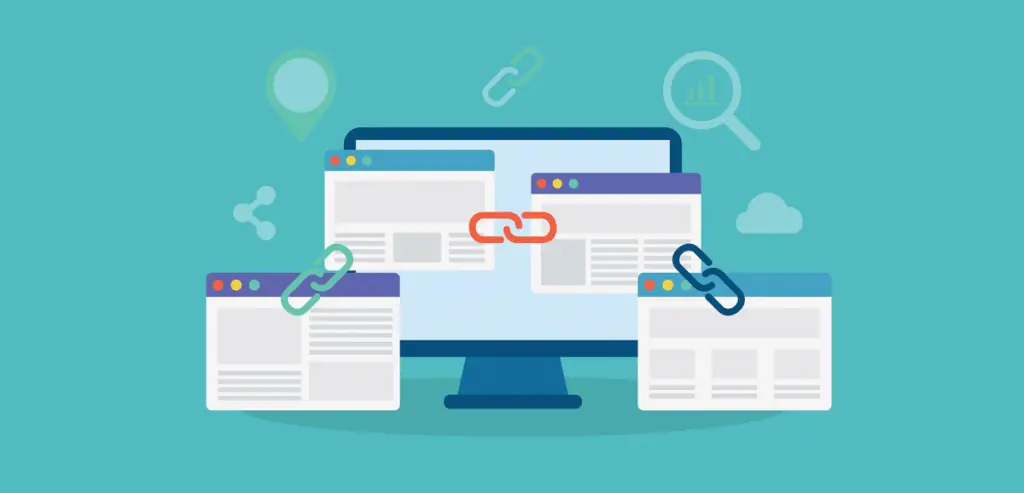 Build Backlinks for Free Summary
I hope you enjoyed this guide on how to get backlinks for free.
As you discovered, there are many ways to build backlinks for free that anyone can use to increase a website's rankings in Google, Yahoo, and Bing. Just choose the methods you like best to create backlinks for your website that align with your long-term SEO goals.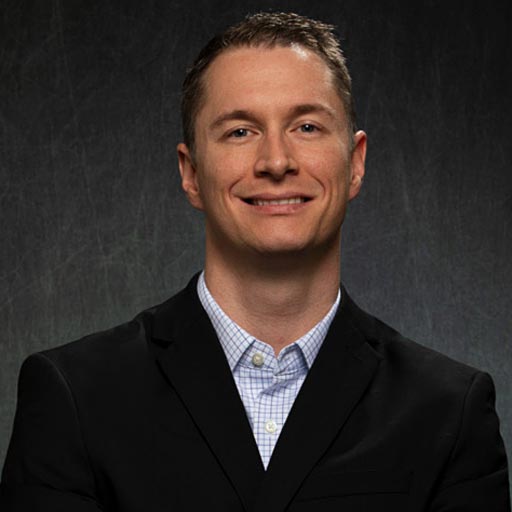 Stephen Hockman is an entrepreneur and founder of SEO Chatter. He specializes in search engine optimization and digital marketing and has been fascinated with SEO since 2005. His goal is to share the best tips and news about search engine marketing to help you get more website traffic.