This search engine optimization (SEO) guide explains how to avoid keyword cannibalization in SEO.
Below, you'll find a list of the top ways to prevent keyword cannibalization on your website so it doesn't suffer from ranking or traffic issues related to web pages competing for the same keywords in the search engine results pages (SERPs).
There's also a section with additional resources that explain more about the fundamentals of keyword cannibalization to help you create a better search engine optimization strategy.
Disclosure: This page includes affiliate links for a few of the recommended tools for avoiding cannibalization problems. When you purchase a paid subscription, I may earn a commission.
How to Avoid Keyword Cannibalization In SEO
1. Plan Out Your Content
The first way for how to avoid keyword cannibalization in SEO is to thoroughly plan out your articles in a content tracking template.
Making a plan for each topic idea you intend to publish on your website can reveal potentially dangerous crossovers that may lead to cannibalizing keywords. Also, when you publish the content, insert the published URL next to that topic idea in your content tracking template. That way, you can quickly scan through the list to see if you've already posted about the subject matter to prevent any possible keyword cannibalization issues.
2. Choose One Keyword Per Page
Another best practice for avoiding keyword cannibalization is to choose one keyword to target per page and assign it to the most relevant article topic in your content tracking template.
This step prevents most chances of cannibalizing keywords because you'll be heavily focused on that search term while you're writing the content rather than accidentally crossing over into SEO keywords that are being used on other pages.
Now, this doesn't mean you should only optimize for a single keyword per page. In fact, you want to include at least 3 to 5 target keywords in every article to help increase its topical relevance and semantic SEO signals. Following this keyword strategy can boost the overall rankings and organic visibility for the content in the search engine results pages (SERPs).
Essentially, you want to pick a single web page that will be optimized for your cluster of keywords. That way, you'll prevent yourself from writing so heavily about any one of those search terms in other articles (i.e., avoiding keyword cannibalizing issues).
3. Create Unique Title Tags
An important way to prevent keyword cannibalization in search engine optimization is to make sure that your title tags are unique. Also known as the meta title tag.
Title tags are one of the top HTML elements that search engine crawlers analyze to determine the relevant keywords a web page should be indexed and ranked for in the SERPs.
If you have multiple title tags on your website that are identical or very similar to one another, then the crawler will not know which web page is the best option to display to users in the SERPs.
This is a classic keyword cannibalization issue you can avoid by making sure each of the website's title tags is 100% unique and only targeting one primary keyword for SEO.
4. Use Canonical Tags for Duplicate Content
Next up on this list of tips for preventing keyword cannibalization is to use canonical tags when you do have duplicate or very similar content on your website.
Canonical tags are a way of informing search engine spiders that the web page they're crawling is an exact copy or close variation of another page on the website. And the canonical tag gives a directive as to which URL should be given preference for indexing and ranking in the SERPs.
A common example of using canonical tags to stop keyword cannibalization is when a website is running a paid advertising campaign and using A/B split testing to find out which call-to-action (CTA) language works best for conversions. In this case, there would be multiple web pages with identical content except for a single variable (e.g., the CTA button).
Using a canonical tag in the head section of the web pages with a URL that points to the master page can prevent search engines like Google, Yahoo, and Bing from getting confused about which of the URLs to rank in the SERPs.
5. Conduct Regular Content Audits
If you want to completely avoid keyword cannibalization in search engine optimization, then you should conduct regular content audits on your website throughout the year.
No matter how hard you try to keep your content and keyword use unique, a cannibalizing issue can show up without warning. This is especially true when there's accidental overuse of SEO keywords in the body text of an article or a last-minute edit to a web page that puts the content at risk for cannibalization.
As a result, using full-scale SEO auditing software like Semrush or a less expensive keyword rank tracker like SE Ranking or SERPWatcher can highlight cannibalization troubles before they become too severe. Try them all for free using my affiliate partner links.
Therefore, analyzing the entire domain routinely throughout the year or keeping track of your website's individual daily keyword rankings can ensure that your URLs and keywords are not conflicting with each other in the SERPs.
Learn More About Keyword Cannibalization
The links below explain more about keyword cannibalization and how it applies to search engine optimization. Use these resources to expand your knowledge on the subject.
Avoid Keyword Cannibalization In SEO Summary
I hope you enjoyed this guide explaining how to avoid keyword cannibalization in SEO.
As you discovered, there are several ways to prevent keyword cannibalization on your website so it doesn't suffer from competing keyword ranking issues in the SERPs, with the top strategies for better search engine optimization including planning out your content in advance, choosing specific keywords for each web page, creating unique title tags for every article, using canonical tags for duplicate content, and conducting regular site audits. Following these guidelines can help improve your overall SEO strategy for higher rankings and traffic.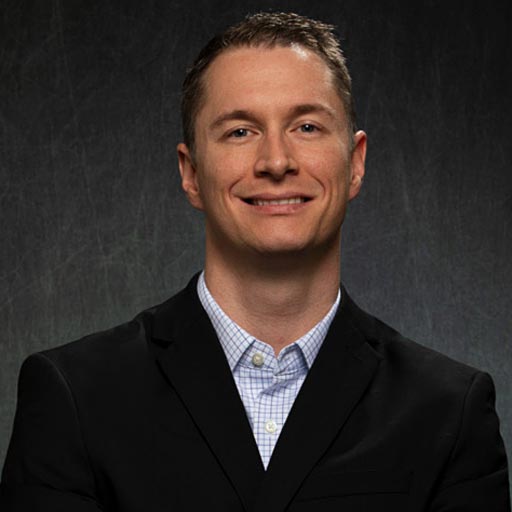 Stephen Hockman is an entrepreneur and founder of SEO Chatter. He specializes in search engine optimization and digital marketing and has been fascinated with SEO since 2005. His goal is to share the best tips and news about search engine marketing to help you get more website traffic.