This search engine optimization (SEO) guide answers the question, "how does image ALT text work for SEO?"
Below, you'll get a complete overview of the image ALT text process, including a detailed explanation of the working factors in SEO that affects a website's search engine rankings.
There's also a section with additional digital marketing resources that explain more about the fundamentals of image ALT to help you create the most effective search engine optimization strategy.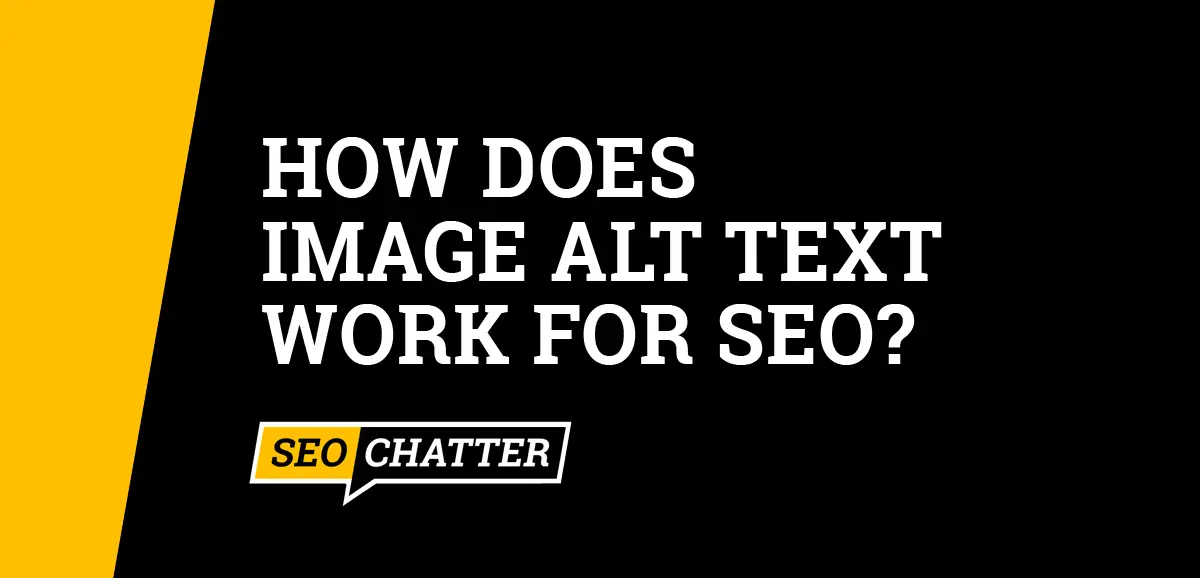 How Does Image ALT Text Work for SEO?
Image ALT text works for SEO by providing context to images to inform search engine crawlers about what is displayed in the image to index it correctly in the SERPs. Image ALT text attributes also improve the on-page SEO signals for the content that contains the image.
Image ALT Text Process Explained
The process for image ALT text consists of creating alternative content in the form of text that displays in place of images when users view your page with a text-only web browser or when the images fail to load.
ALT text attributes were originally created to make websites accessible for users with visual impairments, but have now become an essential HTML element for search engine optimization.
Google's algorithm uses all the data it can find on web pages to determine the overall rankings in the search engine results pages (SERPs), and well-written ALT text tags offer robust SEO data that can significantly improve the chance an image—and the associated page—has of appearing at the top of the search results for relevant queries.
Web crawlers use the written words in the ALT text for indexing and ranking purposes, and therefore, offers two key search engine optimization benefits: it's a direct ranking factor for Google Image Search, and it's also an additional on-page SEO signal that helps your website rank higher on Google Search for its target keywords.
Image ALT Text Factors In SEO
Keyword Prominence
The first way image ALT text works for SEO is by adding more prominence to your target keywords for both the web page and the image. Keyword prominence is vital to search engine optimization because well-placed keywords increase the probability of a website being found and appearing at the top of organic search results.
When Google's web crawlers search a web page, they scan the page's HTML code from top to bottom. It then locates your target keyword each time it appears and assigns additional weight for SEO when it appears higher on the page and within certain HTML elements.
The closer your keyword is to the beginning of the ALT text attribute, the more keyword prominence it has (i.e., SEO weight). Therefore, you should include your target keyword as the first piece of text in the ALT attribute to increase topical relevance for the search engine crawler.
Character Length
Character length is another part of the process for optimizing image ALT text for SEO. Although there is no technical limit on the number of words you can include in the ALT attribute, a good SEO practice is to limit the length to 150 characters.
An excessively wordy ALT tag can hurt your page's SEO health and it won't improve the user experience for readers who have visual impairments. Furthermore, screen reader software often stops reading tags that exceed 125 characters so it's best to make your ALT text as short as possible.
There are plenty of other places to include SEO keywords throughout the content and in the HTML code, and keeping the ALT text brief prevents your content from being truncated, cut off, or ignored by both screen readers and search engine crawlers.
Accurate Image Description
For image ALT text to work well without the chance of receiving a Google ranking penalty for keyword stuffing ALT attributes, this element should accurately describe the image while also containing your SEO keyword.
Instead of optimizing the ALT text for a specific keyword on a random image on the page, try to upload or choose a photo or graphic that matches the SEO concept. Then, work the keyword into the ALT text naturally while also giving an accurate description of the image.
For example, if your target keyword was "running shoes for men", you could upload an image of a pair of Nike running shoes to the web page. Next, you could optimize the ALT text so it's also accurate for the user and has strong SEO value by labeling it "running shoes for men by Nike".
Optimize 1 Image ALT Text Per Keyword
Another important factor of the image ALT text process for SEO is to include one tag for each targeted keyword and never repeat the same exact match keyword in more than one image ALT text attribute.
You don't need to include ALT text for every image on your page, but you should include at least one relevant image that can be assigned to an SEO keyword that best represents your article's primary focus.
ALT Text Keyword Should Match the Filename
Image ALT text also works best when it closely matches the image's filename. For example, if your target keyword is "black Apple iPhone", an ideal filename for a photo would be "black-apple-iphone.jpg" and a good ALT text tag would be "black apple iphone on desk."
Ensuring that your image filenames and ALT attributes match their target keyword, makes it easier to organize your website content and improves keyword prominence. This combination enables Google's algorithm to form stronger associations with the correct SEO keywords to help rank both the images and the web pages in the SERPs for relevant queries.
Learn More About Image ALT Text
The links below explain more about image ALT text and how to use it correctly for better search engine optimization. Use these resources to expand your knowledge on the subject.
Image ALT Text Works for SEO Summary
I hope you enjoyed this guide answering the question about how does image ALT text work for SEO.
As you discovered, the image ALT process informs search engine crawlers about what is displayed in images to index them correctly in the SERPs for relevant keywords. Image ALT text attributes also work as an on-page SEO signal for the content that contains the image for indexing and ranking. That's why it's important to understand specific image ALT text factors in SEO to get the best ranking results for your website.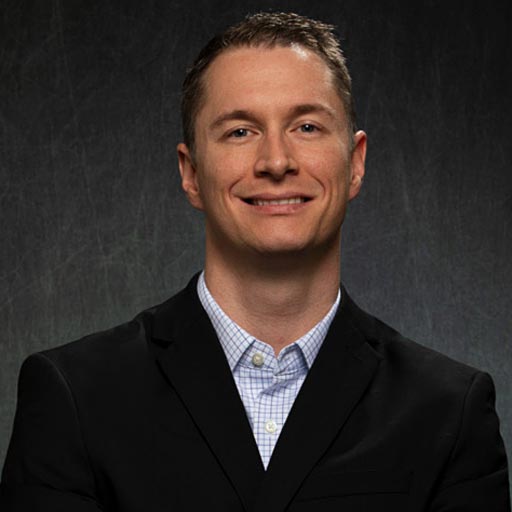 Stephen Hockman is an entrepreneur and founder of SEO Chatter. He specializes in search engine optimization and digital marketing and has been fascinated with SEO since 2005. His goal is to share the best tips and news about search engine marketing to help you get more website traffic.