This guide answers the question, "how does Google My Business work?"
Below, you'll find out how Google Business works and why setting up a business listing for your organization is important for reaching local customers online. As explained on this page, there are many ways a Google Business account can improve the digital marketing for your company to help you connect with people online and sell more products and services.
By the end of this page, you'll understand all of features and inner workings of Google Business listings for local search engine optimization (SEO).
What Is Google My Business?
Google My Business is a free tool to help you manage how your local business shows up on Google Search and Google Maps. Google renamed Google My Business to Google Business Profile in 2021 to make things more simple as it brings business profile management to those apps.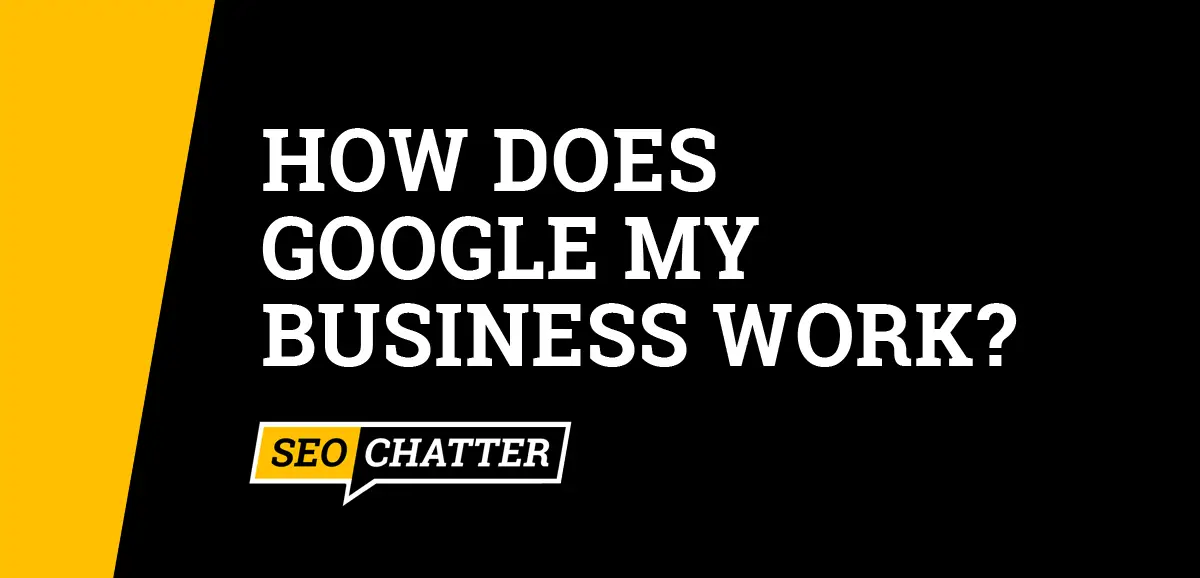 How Does Google My Business Work?
Google My Business works by showing your business listing to customers in Google Search and Google Maps. A Google Business Profile allows you to connect with customers, post updates, add business photos, list your products and services, accept online orders, advertise, answer questions, and more.
Works to Verifies Your Business
The most important way for how Google My Business works is that it verifies your business as a real entity that customers can connect with to purchase products and services. All Google Business Profiles must be verified through phone, text, email, or video. This ensures the integrity of Google Business listings for customers to find online. For more details about verification methods, see this other guide on how to verify Google My Business.
Lists Your Business On Google Search
Google Business Profiles also work by giving your organization a listing on Google Search so it can be displayed in the search engine for local keyword searches. When Google's algorithm detects that a user is searching for a product or service with local intent, then it will show a box at the top of the search engine results pages (SERPs) called the Google Map Pack or Local Pack.
The Local Pack for Google Search listings includes three results that are accompanied by a map with each business's location as well as the address, hours, average star rating from customer reviews, website link, and click-to-call option for mobile users. To learn more about ranking your Business Profile higher in the SERPs, see this related guide on adding keywords to Google My Business.
Creates a Google Maps Profile
Another way Google Business works is by featuring your organization in Google Maps, which is a popular app that customers use to find local businesses and get driving directions.
Having your business listed on Google My Business will allow your company or shop to appear in the Maps app for customers who are searching for local products and services or trying to find your business's location, phone number, website URL, and more. If you're organization is not listed on Google Maps yet, then check out this other tutorial on how to register your business on Google Maps.
Displays Your Business Location
A Google Business listing works to display your organization's address so customers can find your physical location. If you don't have a local storefront, then you can provide a service area for customers to find you in Google Search and Google Maps as explained next.
Extends Your Work Service Area
Some businesses operate in a service area rather than accepting customers in the store. And other companies offer a hybrid approach where they serve customers at their business address and visit customer homes. You can choose up to 20 service areas; however, the overall area should not extend farther than about 2 hours of driving time from where your business is based. If you want to list a service area o your Business list and not show your offfice address, then read this instruction guide on how to hide address on Google My Business.
Displays Your Business Phone Number
Google Business Profiles include a phone number so customers can call the company or shop. On mobile devices, users can use the click-to-call button to quickly dial the business phone number.
Features Hours of Operation
A Google My Business listing also works to let customers know your hours of operation. You can set up the opening and closing hours through your Business Profile page. This feature then displays your business hours in Google Search and Google Maps next to your listing.
Gives Customers Your Website URL
Google listings can include a website URL so customers can easily find your website online. If you include a domain on your Business Profile, then a clickable link appears on your listing for both desktop and mobile users. To understand how this feature works, see this other page with a step-by-step guide on how to link website to Google My Business.
Lets You Create a Free Business Website
A popular feature of Google My Business is gaining access to a free website that's hosted by Google. If you turn this option on, it will work by automatically collecting the information and photos from your Business Profile to create a website for customers to visit. The free website feature is also customizable with themes, photos, and text.
Shows Your Business Description
Another nice feature for how Google My Business works to promote organizations online is by displaying a short description. You can customize this text to help customers understand what they can expect from your business. Consider it a mini-sales message to encourage website clicks, phone calls, and visits.
Connects Your Business With Categories
Each Google Business listing is associated with categories to describe the business and help the organization connect with customers who search for relevant products or services. You can select a primary category and multiple secondary categories.
The primary category is displayed on your Google My Business Profile for customers to see in Google Search and Google Maps while the secondary categories help your company or shop appear for additional relevant local keyword searches. Adding as many relevant categories as possible is part of a good SEO strategy as explained in this Google My Business Optimization Checklist.
Lists Your Business Attributes
Google Business works to feature specific qualities and services the owner wants to identify about their business. For example, attributes you might find on a listing include acceptable payment types, accessibility options, whether the business is women-owned, on-site service for guests, etc.
Allows You To Create Google Posts
A popular feature of Google My Business is the ability to create posts that are displayed on the Profile listing to connect directly with customers. You can post as many times as you'd like to your account.
Google post types include:
Update: Post updates to your customers on Google.
Offer: Create an offer to attract customers to your business.
Event: Let customers know about events your business is hosting.
See this related guide on the best time to post on Google My Business.
Lets You Upload Photos and Videos
Google encourages businesses to upload photos and videos of their products and services as well as the interior and exterior of the building. Customers enjoy seeing this type of media in Google Search and Google Maps listings, and the more photos and videos you can add to your account, the more this feature can work in your business's favor. Uploading photos and videos is easy to do from the main Google Business Profile Manager page. But deleting them is less straightforward. Check out this other helpful page with instructions on how to remove photos for Google Business.
Lists Your Products and Services
Each Google Business listing can include a list of products and services so customers know what types of things they can purchase at the organization.
Allows Booking Appointments
This feature of Google My Business works to let people book an appointment with your company or shop directly through your listing.
Uses Messages to Connect With Customers
Google My Business Profiles have a feature that can be turned on to accept messages from customers through Google Search, Google Maps, and other Google apps. Messaging is one of the top benefits of Google My Business because it allows you to chat with your customers in real-time to answer questions, book appointments, and close deals.
Works With Online Orders
If your business accepts online orders, such as food ordering, then your Google Business page can work with third-party providers to accept orders through your Profile.
Shows Question & Answers
Google enables all searchers to ask and answer questions about a business through Google Search and Google Maps. And through the Business Profile, owners or managers can answer those questions directly from the business.
Displays Reviews
The reviews feature includes business reviews left by customers on the Google platform. It also works by giving Google My Business Profile owners and managers the ability to respond to reviews for other customers to see online.
See these related guides on managing reviews:
Gives Access to Advertising
When you access your Google My Business page, you'll see an option to advertise. Clicking on this button will take you directly to Google Ads (formerly Google AdWords) to start setting up pay-per-click (PPC) campaigns for your business that can appear in Google's Search and Displays Networks. Visit this other guide with details on how to advertise on Google My Business.
Tracks Your Business Performance & Insights
If you want to know how your Google My Business listing is working to attract customers, then you'll be pleased to know that you can track the performance of your Profile to get insights for a given time period. By clicking on the "Performance" button that's displayed on your Business Profile Manager page you can see how people interact with your business on Google.
Performance metrics include:
Search Queries
Users Who Viewed Your Profile
Direction Requests
Calls
Website Clicks
Messages
Booking Clicks and Completions
Total Interactions
Food Orders
Products
Menus
Note: The performance page doesn't include the number of views your Google Business Profile receives.
The Way Google Business Works Summary
I hoped you enjoyed this guide answering the question about how does Google My Business work.
As you discovered, Google Business works by showing your business listing to customers in Google Search and Google Maps. And the purpose of using a Google Business Profile it to connect with customers, post updates, add photos and videos, list your products and services, accept online orders, answer questions, measure performance, and more.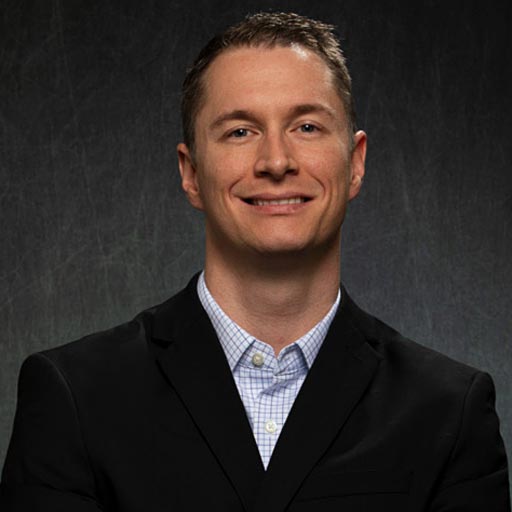 Stephen Hockman is an entrepreneur and founder of SEO Chatter. He specializes in search engine optimization and digital marketing and has been fascinated with SEO since 2005. His goal is to share the best tips and news about search engine marketing to help you get more website traffic.