Do you want quick results with SEO?
If so, you've landed on the right page.
In this post, I'll answer the question, "How can I improve my SEO fast?"
So let's not delay any longer and get right into the heart of this search engine optimization guide. Below, I'll show you the exact methods and steps for how to get SEO results fast for your website.
Note: Some of these tactics are also included in my free guide on how to improve your SEO traffic in 30 days, so give that page a look when you're done reading here.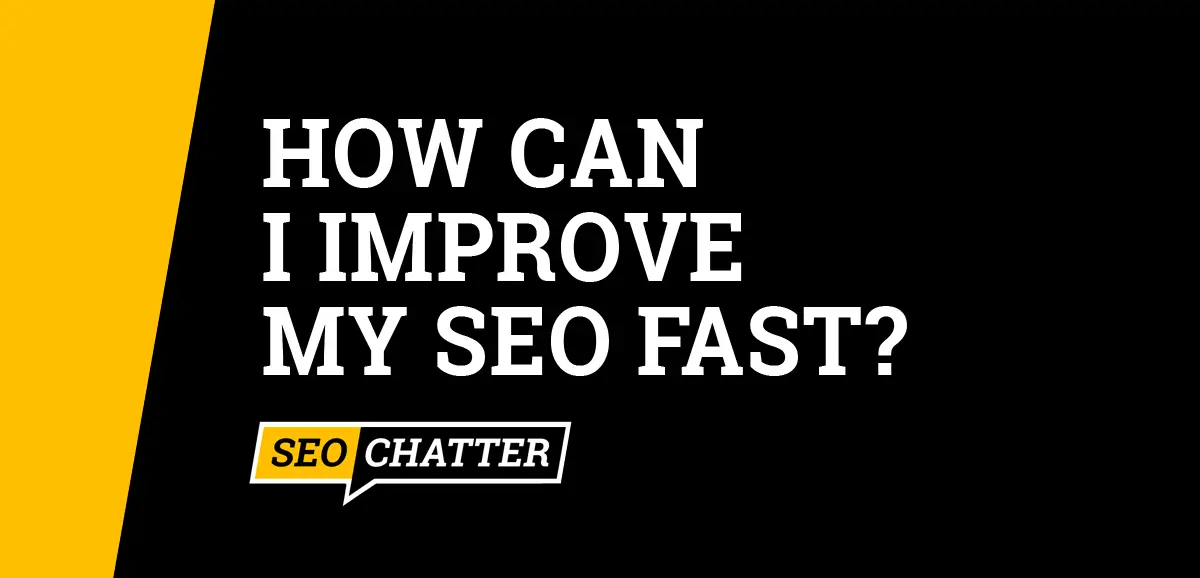 How Can I Improve My SEO Fast?
Improve Your Title Tags for Fast SEO Results
The first step for improving your SEO fast is the optimize the title tags on your web pages.
The title tag is also called the "meta title" and it's the title for a webpage that appears on the search engine results page.
The experts at Page Optimizer Pro discovered the "meta title proved to be the undisputed highest weighted signal in on-page SEO" through a series of tests. So it's a critical element to get right for good search engine optimization.
Moz gives some best practices for a good title tag, including:
Limit your title tags to 55-60 characters (including spaces).
Put the keyword closer to the beginning of the title (preferably first).
Don't stuff your keywords.
Additionally, try to make the SEO title tag click-worthy too by mystery or a bold claim in it. That way, the person must click on your webpage to satisfy their curiosity.
Put Your SEO Keywords In The H1 Tag
Optimizing the H1 tag is another easy way for you to improve your SEO fast.
A properly optimized webpage will only have one H1 tag and include as many exact match keywords as possible without overstuffing this field as I explain in my guide on how to add keywords to a website.
Just keep it under 70 characters and reader-friendly, and you'll be good to go here.
You can also read my guide on H1 SEO best practices to get even more tips on how to properly optimize this important HTML element.
Add Your Main Keywords Within The First 100 Words
Putting your main keywords within the first 100 words is another quick SEO trick.
As explained by SimilarWeb, this location is important because it can "help search engines link your keywords to your content and deem it relevant, [therefore,] you should use your main keyword within the first 100-150 words as well as in headers."
Break Up Content With More SEO Optimized Header Tags
Headings are not only good for the user, but they also help improve your SEO efforts.
According to Page Optimizer Pro, one of the top 10 on-page ranking factors for Google is the H2 tag. Through a series of SEO experiments, it was discovered that the H2 tag carries a lot of weight for your keyword placements.
Blake Akers at Webology also found that the number of H2 tags you have on the page is also important for SEO and higher rankings.
Therefore, it's a good idea to add more H2 tags to the page throughout your content. And be sure to use your target keywords and variations in these headers as well. You can also use H3 tags to label supporting content for the H2 sections like I'm doing here on this page.
I talk more about this concept and how to get ideas from your top-ranking competitors in my post on how to boost search results for keywords.
Improve Your Secondary SEO Keyword Rankings
According to an Ahrefs keyword study, "an average #1 ranking page will also rank well for about 1,000 other relevant keywords."
That's because people search for the same thing in many different ways and search engines like Google, Yahoo, and Bing understand this. Therefore, search engines tend to rank the same web pages for many different keywords.
The idea here is to identify secondary keywords for which a webpage is almost ranking at the top and then improve the SEO for them to push those keywords onto page one. A good example of this is keywords for a webpage that are ranking between positions 11-20 in organic search results (i.e. page 2 on Google).
Once identified, these terms can often be pushed onto page one of the SERPs (i.e. results 1-10) with little SEO effort. Sometimes all it takes is just mentioning these keywords on the page 2 or 3 more times to boost the relevance.
As mentioned in my best SEO secrets list, #5 explains the following strategy you can use to discover these secondary keywords using Google Search Console.
Open Google Search Console.
Click on the "Performance" tab in the left menu.
In the middle of the Performance screen, click on the "New" button and choose "Page".
In the pop-up box under the "Filter" tab, choose "URLs Containing" and paste the URL for the page you want to boost keyword rankings for. Then, click "Apply".
Below the graph, you'll see a table with several columns. Make sure "Queries" is selected. Then, click on the "Impressions" header column until it sorts in descending order (highest to lowest). This will show you which queries you're getting the most impressions for.
Now look at the queries on the left side of the table and take note of the terms that are being displayed that you have not used on the page.
Go into your article and add 3-4 instances of those missing queries. Try to add one instance in the introduction, one or two in the middle, and one near the end.
Save the page so your new changes take effect.
Go back to Google Search Console. At the top of the page, paste the URL of the page you updated into the search bar and hit the "Enter" key on your keyboard to inspect that URL.
After Google retrieves the data, a new page will appear saying "URL is on Google". In that box, click on the "Request Indexing" button.
After the "Testing if live URL can be indexed" pop-up disappears and you get the "Indexing Request" confirmation, click on "Got it".
As a good rule of thumb for how many SEO keywords per page to focus on, you should pick at least two to three at a bare minimum. Try to go higher if you can. The more related keywords you can target on one page, the more chances that page has to rank in the search engine.
Get Fast SEO Results With Better Internal Linking
An internal link is any link from one page on your website to another page on your website. And the most powerful place to use internal links is within the content section of a webpage.
Spencer Haws of Niche Pursuits conducted an internal linking case study to find out how many ranking improvements he could get for a single post. And according to Spencer, "Out of the 47 pages, 36 of them increased in rankings, 7 stayed the same, and 4 decreased in Google position." On average, he added 2-3 internal links to each post with keyword-optimized text.
So the takeaway here for how to get SEO results fast is to add more optimize internal links to the webpages on your site you want to rank higher in the search engines. But don't go overboard by making every internal link have exact match anchor text; switch it up by including additional words into the hyperlinks so no two internal anchors are the exact same.
For example, I want this page you're reading here to rank for the keywords, "how can I improve my SEO fast", and "how to get SEO results fast". Therefore, I'll use those exact match anchors in two other blog posts on this site as well as a variation that includes extra words in the anchor text like "guide", "post", "my article on", etc. That way, I'll save myself from being too overoptimized and my SEO will work faster.
As a side note, if you like to read SEO case studies, be sure to check out my post on SEO success case studies. It has a lot of good quality articles with actionable tips you can use for improving search engine optimization. I also have a page with tons of links to SEO roundups of experts.
Fix Broken Backlinks to Your Site
Another quick win for SEO is to fix the broken backlinks pointing to various web pages on your site.
Every broken backlink is wasted link juice that could be boosting the authority of your content. And if you don't inspect your website for broken inbound links, then it can be a cause for why does SEO take so long to work.
Broken backlinks happen for two reasons:
The two most common causes are:
A page with inbound links was removed or taken down and not redirected.
A typo is in the backlink itself; meaning, the website linking to you is using an invalid URL.
You can find broken backlinks fast by using Google Search Console in this manner:
Open Google Search Console.

Click on the "Coverage" tab in the left menu.

In the middle of the page, you will see a red box called "Errors". Click on it and then you will see the URLs that return a 404 status code.
Click on each URL and use the "Inspect URL" function to analyze the URL.
You will see "Referrer" in the results, which shows where the page returning the 404 is.
After you've discovered the broken backlinks, you can write a redirect rule in your .htaccess file to redirect the inbound link to the right page or another related page on your site. Or, you can install a WordPress redirection plug-in that can do all of this for you.
Go After Featured Snippets
Featured snippets are considered the golden placement on Google's search engine. That's because featured snippets can drive a lot of traffic to your website.
And when people ask me, "How can I improve my SEO fast?", this is one of the top methods I explain to them. In fact, Mindstream Media Group reported a 5,160% increase in pageviews for their client, AT&T, just by targeting featured snippets.
Income School has a good video on how to win featured snippets in Google. Watch it below.
Here is a recap of the video along with a few extra tips that I've learned from my own testing to increase your chances of claiming the featured snippet placement:
Perform a keyword search.
Take note of how the featured snippet is displayed. There are three primary types: paragraph, list, and table.
Copy the existing featured snippet content.
Go to your webpage and place an H2 tag after the introduction paragraph. Name the H2 as the keyword phrase that you searched for which delivered the snippet.
Now paste the featured snippet content you copied below the H2.
Rewrite the featured snippet content so it's not a duplicate as the one you copied. Be sure to include all of the words that Google put in bold. Google favors those words and it will increase your chances of winning the featured snippet by having them.
If the featured snippet is a paragraph, then keep it between 45-50 words. Going too short or too long will lower your chances of getting featured in the snippet location.
Improve Page Loading Speed
Consider this data from Kissmetrics, "47 percent of consumers expect a page to load in two seconds or less and 40 percent of consumers will abandon a website that takes more than three seconds to load."
Now read this announcement from Google, "Speed is now used as a ranking factor for mobile searches. Users want to find answers to their questions quickly and data shows that people really care about how quickly their pages load."
As you can see, page loading speed is a big deal for SEO. So if you want fast results from your efforts, then make sure that the pages you're optimizing are also well-optimized for speed. Try to get each webpage to load in under 2 seconds.
Add Keywords to Your ALT Text
The ALT text describes the content within an image on the page.
And while the primary use of ALT text is to help people who use a screen reader to understand the context of webpage images, search engines also crawl images in a similar manner.
Therefore, it's good SEO practice to insert your keywords into the ALT text field to improve your on-page SEO score.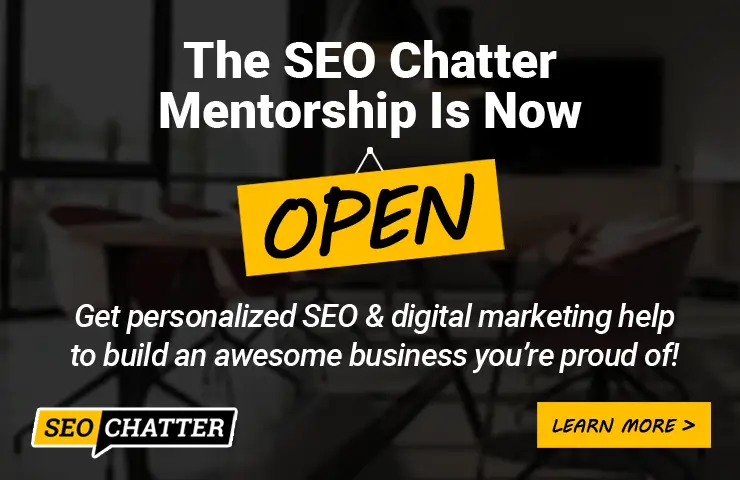 Here are some tips on how to implement this SEO method fast:
Include the target keyword where it sounds most natural in the ALT text field.
Use no more than 8-10 words to describe the image.
Have at least one image on the page for each main keyword you're targeting.
Add Keywords to Your Image Filenames
Image filenames are another good place to optimize a webpage for SEO. And similar to the ALT text, you just need to include the target keywords within this area.
According to Adolab, "It's a good idea to use keywords in your image filename because this signals to Google that you want to rank for this term." Plus, when you name your images the right way, you can start showing up on both Google's text search results and image search results pages to get even more traffic from SEO.
Improving SEO for your image filenames can be done in two steps:
Choose one image to represent each main keyword.
Change the filename of each image so it targets one of your selected keywords. And use hyphens between the words.
Optimize Your URLs
Having a search engine friendly URL can help speed up your SEO efforts.
Some good tips for URL structures include:
Start the URL with your main keyword.
Don't repeat keywords in the URL more than once.
Keep URLs as short as possible.
Use dashes and not underscores between words in the URL.
Update Old and Thin Content
If you have some pages that are not performing well in the search engines, then it may be time to update them.
Updating old content with current research and data points can signal to Google that your page should be reevaluated for relevancy.
Also, adding more words to a page that is low in word count can also improve its SEO score in the search engine algorithm. Aim for at least 1,000 to 1,500 words for every piece of content you write.
Refreshing your old and thin content is one of the fastest ways to improve SEO on any site.
As I discuss in my post on why is content important for SEO?, poorly written and outdated content doesn't rank as well these days. You really have to focus on the power of using good content and SEO to get higher rankings and traffic.
Produce More Content
Producing more content does two things for your SEO speed:
It helps your site seem more authoritative to Google, and so it's easier to rank for the keywords you want.
It gives you more opportunities to do strategic internal linking.
In an article on answering the question about how many blog posts does it take to increase traffic, Weidert Group revealed, "Qualitatively speaking, reaching 55 to 70 consistently published blogs appears to be a trigger for Google to deem a content source as legitimate, and increased traffic/rankings follow."
And in a previous tip on this page for how to get SEO results fast, I explained how you can use internal linking to better optimize for SEO rankings.
Now, it would be to have a "magic number" of blog posts or webpages to create on a site to get this explosion of traffic growth, but every industry is different. So the best strategy here is to reach that 55 to 70 total page range as quickly as possible and then keep going.
The fact is that more content leads to more SEO optimized pages, which then leads to more traffic. So there's no reason for you to stop creating great content.
Use Semantically Related Words On The Page
As SEMRush puts it: "Semantics is a branch of linguistics concerned with deriving meaning from words. Semantically related keywords are simply words or phrases that are related to each other conceptually."
What this means is that certain words go together to help you and the search engine crawlers understand the context of a webpage.
For example, the terms Apple and iTunes are semantically keywords (known as entities) because they share a similar context and are frequently found together. And when a search engine sees that both of those words are on a webpage, then it can decipher that the content is about Apple, the company, and not an apple, the fruit.
Bill Slawski wrote an article in Search Engine Journal that goes into more detail about how ranked entities in search results if you want to learn more about this idea.
But basically, you want to use semantically related words and closely related entities on the page to help confirm to Google that the content is about a particular topic. In simple terms, it's better to be very technical and informative in your sentences than general and vague.
Add More Outbound Authority Links
There's a simple thing you can do to increase the credibility of your website. And that's by adding more outbound authority links to every webpage.
(You can read more about the difference between internal links and external links on my blog.)
Anyone can make claims about a subject, but it's more authentic when you back them up with data to prove them.
As you can see from what you've read so far on this page, I do this same SEO strategy myself.
Now, whether or not outbound links affect a webpage's organic search rankings is a topic that is highly debated in the SEO world. But one thing remains true: linking out to authoritative sources helps users trust your content. Also, this study from Reboot Online claims that "external links remain a ranking factor and good SEO best practice."
So I recommend that you do this too.
Contact Experts and Brands Featured In Your Content
People often wonder, how can I get SEO results fast in terms of building backlinks. Well, here's a simple trick you can use to get inbound links and social media shares for your web pages.
If you followed my last tip on adding more outbound authority links to your content, then you'll hopefully have several good opportunities for quick outreach to score backlinks.
All you have to do is send an email and/or message to the experts and brands you referenced in the content. In that message, just let them know that they've been featured and provide a link to the page.
By communicating with these brands and people, you're letting them know about the free press that you're providing for their own content. And in return, some of them may link back to your webpage or post a link to it on social media. Both of which can help improve the long-term SEO efforts for the page.
Add Structured Data to Your Pages
Structured Data is also known as Schema Markup, and this is an HTML markup used to help search engines like Google provide more informative search results.
When applied properly, Structured Data can help your pages get featured in Google's rich snippets which have the most visibility on the search results pages (SERPs).
You've likely seen Schema Markup before in the SEPRs as it's common for product rating stars, recipe cards, event information, FAQs, business addresses, and more.
Structured data is extremely helpful to a user and can set your pages apart in the search results, which also makes SEO faster and easier. It's so useful, in fact, that Google has created a free Structured Data Markup Helper to make it easy for you to take advantage of this tactic for better rankings.
Add an Author Bio to Your Pages
In 2013, Google published a set of "human rating guidelines to provide transparency on how Google works and to help webmasters understand what Google looks for in web pages." What this basically refers to is E‑A-T which stands for expertise, authoritativeness, and trustworthiness.
Ahrefs has an entire article on E-A-T and SEO but the one sentence that matters most here is this, "Raters look for a number of things to evaluate trustworthiness, including whether the website states who is responsible for published content."
For that reason, it's essential that you put an author on every page of your website so you can get maximum improvements from your SEO.
When adding an author to a webpage, just follow these tips:
Give prominence to your authors' bylines on your content page.

Link each byline to a detailed author bio page that not only links out to other content they've written for you but also to authoritative content they've published on other websites.

Link to the author's social media profiles and anything else online that would help establish their identity and authority.
Provide Contact Information
We've already mentioned the idea of E-A-T (expertise, authoritativeness, and trustworthiness), and one other way to improve on this SEO metric is to put all of your contact information in plain sight for your visitors to find.
Having a website without clear and plain contact information is a bad signal for search engines like Google. Therefore, it's best to put this information on a dedicated contact page and/or in the footer of your website.
Write Better Meta Descriptions
The meta description is an HTML attribute that provides a concise summary of a webpage and it's one that you can use to your advantage to improve SEO.
To make things quick and simple, just follow this strategy:
Here's the secret process you can follow for how to craft the best meta description for your pages:
Go to Google and search for your target keyword.
Look at the meta descriptions being pulled for the top 3 ranking pages.
Take note of how they are structured and which words are in bold.
Copy the same format and be sure to use the same bolded words.
Keep it under 160 characters.
Note: You can ignore the meta keywords tag because it's not used as a ranking factor by search engines anymore. Check out my guide on what is a meta keyword if you want to learn more about this topic.
Create More Click-Worthy Page Titles
The goal of any search engine like Google is to provide users with relevant web pages that meet their search intent. And when a specific URL gets clicked more than the others on the first page of Google, that can be a clear sign that the page should be ranked higher.
You can improve your SEO efforts by making more click-worthy page titles by following these tips:
Put your main keywords at the front of the title.
Make the title emotional or create curiosity.
Include numbers when you can.
Ask a question.
Here are a few good examples of page titles that get high click-through-rates so you can see this SEO advice in action:
How to Do SEO in 30 Days
Top 10 SEO Tricks for Local Businesses
Can SEO Really Improve Time On Page?
Are You Suffering from These SEO Mistakes?
65 SEO Experts Reveal Their Top Tips for This Year
Submit an SEO Optimized Press Release
A press release is a fast and easy way to communicate news and events about a company. But it can also function as a companion to your SEO efforts when written in an SEO-friendly way.
There are many different services online that allow you to submit a press release and they'll distribute it for you.
Digital Third Coast offers these tips on writing an SEO press release:
Optimize the first 250 words by including relevant keywords.
Hyperlink and bold important SEO keywords.
Use only two or three hyperlinks in the press release.
Make sure the topic is newsworthy so it gets picked up by more news outlets.
At the end of your press release, be sure to provide your company and contact information, providing links where appropriate.
Get Local Citations
Getting local citations is a fast SEO trick that can work for both local businesses and online-only businesses.
A local citation is any online mention of the name, address, and phone number of a business. Most often, these citations occur in online local business directories.
The purpose of citations is to help Internet users discover local businesses; however, these citations also count as backlinks, and therefore, can search engine rankings for both local and only-only businesses.
You can build local citations yourself or hire an SEO to do it for you. Two good places to purchase this type of service are local citations by SEO Butler and Fiverr local citations gigs.
Get Interviewed
An easy way to generate inbound links to your website is through interviews.
Each time someone interviews you, they'll likely link to your website in the show description. They may even write a blog post about it and will definitely share it on their social media channels.
So just send a quick message to podcast hosts and YouTube creators that are in your niche and ask to be interviewed. These hosts are always looking for good people and businesses to feature on their shows.
Get More Brand Mentions
Brand mentions are unlinked mentions of your business on other websites. You can also think of this as "inferred links" as Sparktoro explains it.
Sparktoro suspects that having your brand name or URL mentioned on a webpage without a hyperlink may become a stronger type of off-page SEO in the future as links become less important.
So try to get quoted by other websites. You can use a free site like HARO to connect with journalists who are seeking out experts in every field to offer up quotes for their daily articles in some well-known publications.
Use the SEO Power of Social Media
There's some debate on whether links from social media can help increase your SEO efforts or not. However, there are several positive aspects of social media that can't be refuted as AdEspesso mentions:
Your social media profiles aren't just confined to social media; they also rank in search engine results. They are prominently visible in branded search results, often on the first page.
Social media is an excellent channel to ensure that your content reaches as many people as possible. And the more people who see your content, the more chances you have to get natural backlinks.
Social media platforms also serve as valuable search engines themselves. There may be people who discover your profile, page, or content through social media search.
As you can see, social media can help speed up your SEO results even if it does not directly affect your rankings. The secret of social media is that it works to bring your content more visibility, which in turn drives more traffic.
You can get some more ideas on how to use content marketing to increase your SEO efforts in my post on SEO vs content marketing.
Check Your Progress
After you've implemented some of these SEO strategies, you can start checking your progress.
To learn how to do that, read my blog post on how to check keyword positions in Google. It includes a step-by-step plan that anyone can follow.
How Can SEO Be Used to Generate More Traffic?
SEO can be used to generate more traffic by getting your web pages to rank higher for specific keywords. SEO can also improve the total number of keywords your website ranks for to increase the overall traffic from search engines. This requires both on-page and off-page SEO factors.
To learn more about this, check out my post about the top on-page SEO vs off-page SEO factors. It explains the differences and how to use both search engine optimization strategies to speed up your results.
How Much Can SEO Increase Traffic?
SEO can increase traffic by more than 50% for a website. It is estimated that 51% of website traffic comes from organic search results. The first organic result in Google Search has an average click-through rate of 28.5% while the second and third positions have 15% and 11% click-through rates.
That data comes from Bright Edge's Channel Performance Report and a research study by Search Engine Journal. So you can see how important it is to optimize your content to increase your SEO traffic from organic search.
How Can I Improve My SEO Fast Summary
I hope you enjoyed this post on how to get SEO results fast.
I did my best to answer everything you need to know when asking the question, "How can I improve my SEO fast?" and tried to back up most of the claims with proven data.
Hopefully, as you put these SEO strategies into practice, you'll not only see quick results from your efforts, but also a long-term increase in rankings.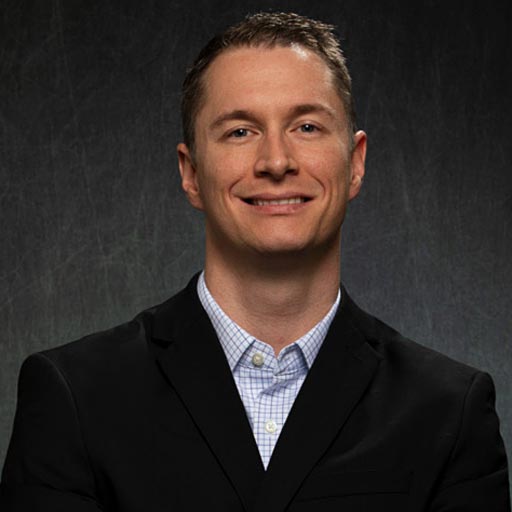 Stephen Hockman is an entrepreneur and founder of SEO Chatter. He specializes in search engine optimization and digital marketing and has been fascinated with SEO since 2005. His goal is to share the best tips and news about search engine marketing to help you get more website traffic.