"By watching this SEO training video, you'll instantly know how to rank your content higher & faster than ever before!"
In This Video You'll Learn…
The top on-page SEO spots to put your keywords to give Google the signals it needs to rank your content on page 1.
A quick method for expanding your total keyword reach & traffic for every page on your site.
A powerful SEO content writing method that gives Google the exact content it wants to see to rank a page in the top 10.
Put these 3 things together and you can experience higher rankings and traffic for both new and existing content so you can capture more leads, customers, and sales from Google without paying for it.
Why Is This SEO Training Free?
I'll cut straight to the point and skip through all of the marketing BS because I know you don't have time for that.
This video is free for TWO REASONS…
First, I have a strong passion for helping others succeed with SEO. And if I can help YOU get better at SEO, then you'll become part of my faithful SEO community which is full of people who are serious about winning with SEO.
Second, I want to get the word out about my new Mastering On-Page SEO course.
It's helping a ton of people learn how to get their website into the top 10 on Google with on-page SEO alone. And it's saving them years of trial and error and frustration so they can actually make a good income from their sites.
(See Jose's testimonial below for proof.)
I'm also giving you a special 50% OFF discount code for the course as a THANK YOU because you clicked on the Facebook ad to watch the training video.
Use coupon code NEW50 during checkout to get that special deal before it expires.
>> View the Mastering On-Page SEO Course <<
Recent Course Member Testimonials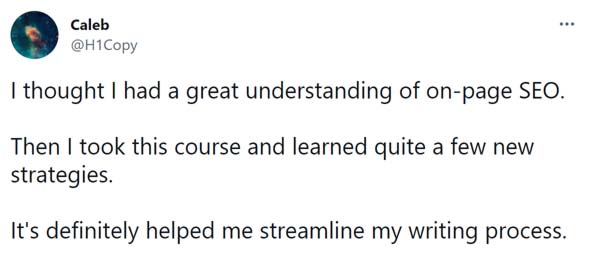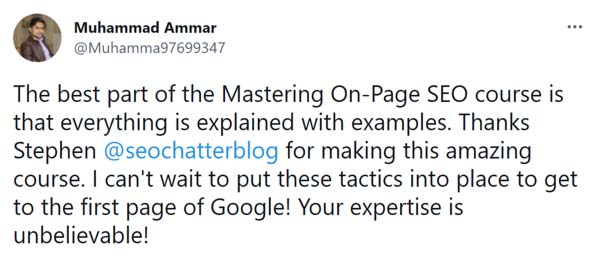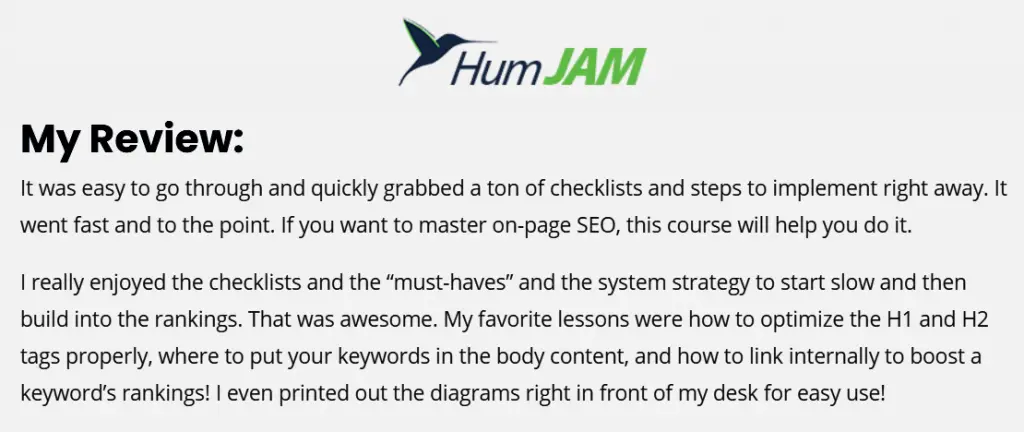 >> Check Out the Mastering On-Page SEO Course <<
And don't forget your coupon code NEW50 to get 50% OFF today.
---
More About Me (Your SEO Instructor)
I'm Stephen Hockman, a 15-year veteran in SEO and six-figure marketer who teaches advanced search engine optimization.
You've probably seen me on Twitter, YouTube, and various Facebook groups helping others for free with their SEO. Or even read some of my blog content here on SEO Chatter.
I enjoy connecting with people who are new to SEO and teaching them how to improve their skills quickly.
By learning SEO, you can earn a nice side income from a hobby website, build a profitable affiliate business, and even quit your 9-5 so you can focus on the things you care about most.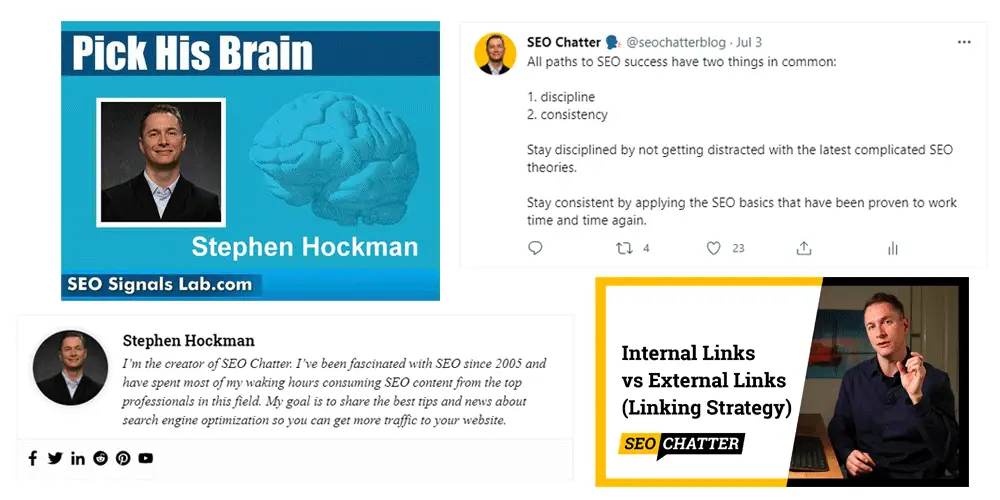 The video I have for you on this page shows you 3 on-page SEO tactics you can use right now to rank your content HIGHER and FASTER than ever before.
In fact, these are the same exact strategies I used to triple one site's traffic as you can see in the charts below.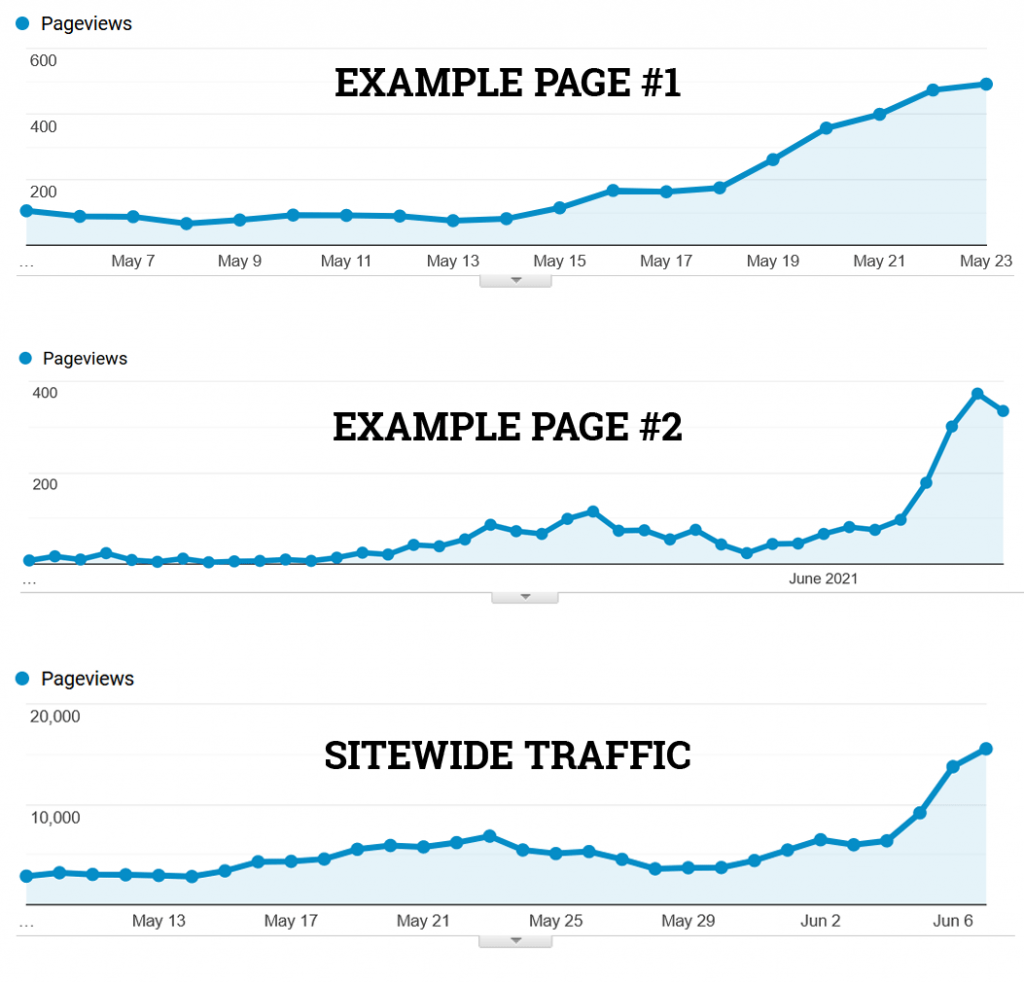 This FREE SEO Video Will Teach YOU How to Get Similar Results!
As you'll quickly find out in the training video, the process for ranking higher on Google with on-page SEO alone is easy once you learn 3 simple tactics.
And these SEO strategies work for any site, in any niche.
But this is just the beginning…
There is so much more you can learn to advance your SEO skills so you profit from any website you build.
And I'm sharing all of my top strategies for getting onto page one of Google in my new Mastering On-Page SEO course.
The course is packed with 30+ videos and 6.5 hours of advanced SEO training you won't find anywhere else.
So check it out now by clicking the button below because I want you to see for yourself how valuable it can be for improving your SEO skills and the growth of your business.
>> Check Out the Mastering On-Page SEO Course <<
Reminder: Use coupon code NEW50 during checkout to get the 50% OFF deal before it expires.
Your SEO Mentor,
Stephen Hockman