ChatGPT hit a record month in mobile app downloads but revenue growth is slowing down, indicating market saturation for its paid subscription service.
---
Highlights
ChatGPT's mobile app hit a record 15.6 million downloads in September 2023.
Revenue growth slowed to 20% in the same month.
ChatGPT+ premium subscription service may be hitting market saturation.
---
ChatGPT, the AI chatbot developed by OpenAI, is experiencing a slowdown in revenue growth from its mobile app. Data estimates from market intelligence firm Appfigures show that the ChatGPT mobile app had 15.6 million downloads and nearly $3.2 million in net revenue across its iOS and Android apps worldwide in September.
Although those figures set new records for ChatGPT mobile performance, revenue growth has started to slow down. The AI chatbot saw a revenue increase of 31% in July and 39% in August but only grew by 20% in September 2023.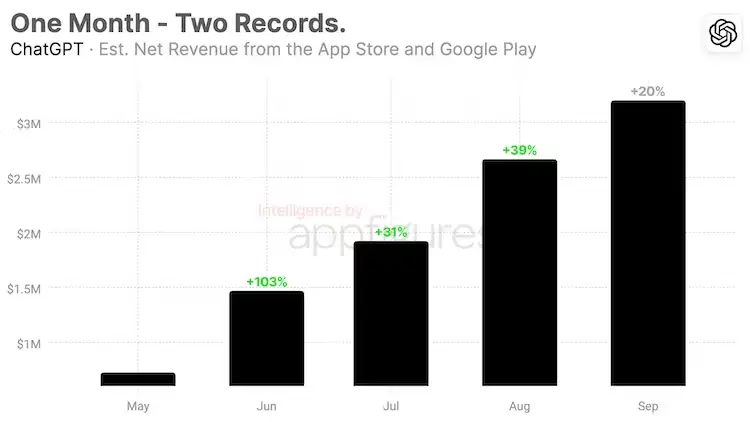 "September broke a record in absolute terms, [however] the rate at which revenue grew is actually the lowest to date at just 20%," reported Appfigures. This suggests that ChatGPT may be approaching its limit in attracting paying users for its premium subscription service, ChatGPT+.
ChatGPT+ is a monthly in-app purchase that costs $19.99 and offers users faster response times, priority access at peak times, and early access to new features and improvements. The subscription has been a major source of revenue for ChatGPT, as it increased from $2.1 million gross revenue in June to $2.74 million in July, then to $3.81 million in August, according to Techcrunch.
Google Play is driving the most mobile mobile app downloads for ChatGPT, accounting for 9 million in September while the iOS App Store accounted for the other 6.6 million. The United States is ChatGPT's biggest consumer, contributing about 60% of the mobile app's lifetime earnings.
Summary
OpenAI's ChatGPT mobile app hit a record month in September 2023 with 15.6 million downloads but revenue growth slowed down to 20%. These figures indicate that market saturation may be occurring for the paid subscription service, ChatGPT+, which costs $19.99 per month.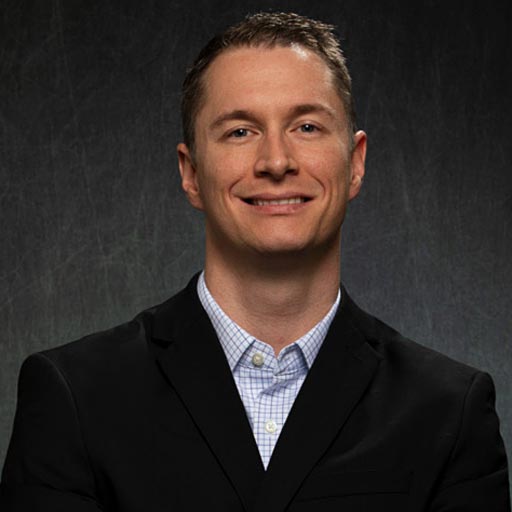 Stephen Hockman is an entrepreneur and founder of SEO Chatter. He specializes in search engine optimization and digital marketing and has been fascinated with SEO since 2005. His goal is to share the best tips and news about search engine marketing to help you get more website traffic.