Your search for the best SEO Twitter accounts to follow is finally over.
That's because I've listed the 54 top SEO Twitter profiles below so you can get the latest news, tips, and updates on search engine optimization delivered right to your Twitter feed.
You'll find the best SEO accounts on Twitter in alphabetical order along with each account's profile bio and latest tweets.
Use this list to find the top SEO Twitter profiles you like the most so you can start following industry experts on search engine optimization. (Also check out this SEO for Twitter page to get tips on using this social media platform for higher rankings.)
And if you're on Facebook or like to watch YouTube videos, then check out my list of the best SEO Facebook groups to join and best SEO YouTube Channels. I also published a top SEO influencers page.
If you like reading blogs, then my top SEO bloggers page can be another valuable resource to look at. And be sure to bookmark the homepage to get the top SEO news today.
Top SEO Twitter Profiles to Follow
#SEO toolset powered by the best and most complete data in the industry.
---
Owner, Blind Five Year Old. Digital Marketer, Start-Up Advisor, Speaker and Curator. Tweet about SEO, Marketing, Technology, Social Media and UX.
---
nternational SEO Consultant, Speaker & Author. @Orainti & @Remotersnet Founder. @CrawlingMondays #SEOFOMO & Learningseo.io wrapper + @mujeresEnSEO.
---
Strategy Content & Marketing. Advertising, PR Digital, Search and Social.
---
Brand manager @NinjasMarketing | Founder MyBlogU.com & ViralContentBee.com +If all you need is SEO, follow @annsmarty [I tweet a lot!]
---
Brian Dean is the founder of Backlinko, one of the best places for next-level SEO training and link building strategies. (I quote him a few times on my best SEO secrets page.)
---
Search Geek
---
I answer questions (use the hashtag #AskSEO) #SemanticWeb, #patents, Director of SEO Research @gofishdigital, (SEO – 1996)
---
Independent SEO consultant @PolemicDigital, helping publishers maximize search traffic with effective #NewsSEO & #TechSEO.
---
Global Search Marketing Agency est. '96 Search Engine Optimization | SEO Training | SEOToolSet | PPC | Content
---
SEO, content, digital PR, data. Builtvisible is a proudly independent, unashamedly specialist organic digital marketing agency.
---
British SEO Entrepreneur – A Decade In Digital Marketing.
---
I write and share about SEO, Google Ranking Factors, Higher Traffic/Conversions + 10x Content
---
SEO Consultant, clients include: @GBH (Boston's NPR & @PBS Shows) @harvardbiz @butcherbox & more. Podcaster, Musician, Husband!
---
Google's public @searchliaison: helping people better understand search & Google better hear public feedback. Also: tweets on technology, TV, sci-fi & more.
---
Marketing Scientist at Moz (moz.com). Mad Hatter of MozCast (mozcast.com). The slow inhale is my jam.
---
Relentless execution // VP Growth & SEO @singlecare // prev @Houzz, @Distilled.
---
Founder of detailed.com and gaps.com. I do SEO mostly. Have written for TechCrunch and mentioned on the BBC, Guardian, Forbes and more (I have no idea how).
---
SEO Consultant at G-Squared Interactive focused on Google algorithm update recovery, technical SEO audits, and SEO training. Columnist at Search Engine Land.
---
Get the latest news and product updates on Google Analytics, Data Studio, Optimize, Surveys, and Tag Manager.
---
Official tweets from Google's public liaison of search, @dannysullivan, sharing insights on how Google search works.
---
We cover the SEO and online marketing space providing tips and discussing the latest topics and trends. We are a nationally recognized SEO firm.
---
Ignite Visibility Blog @IgniteV
One of the top digital marketing agencies in the nation. 4x Inc. 5,000 company. Let's make you number one in your space.
---
Educating and inspiring people to create, publish and flourish by designing life and business for happiness and fulfillment.
---
Educating and inspiring people to create, publish and flourish by designing life and business for happiness and fulfillment.
---
Founder and CEO of Internet Marketing Ninjas, Father #CEO #SEO.
---
Search Advocate at Google
---
Google My Business Product Expert. Speaker at several SEO conferences such as Mozcon & Pubcon. Owner of @SterlingSkyInc, @localsearchlink, and @localuniv
---
Owner of the link building company Link Fish Media, Inc. Monthly columnist for Search Engine Journal. Dance the ghost with me.
---
#SEO & #content leader & speaker. INTJ. Editor-in-Chief of neilpatel.com/blog, MBA candidate. Seinfeld, hip-hop, & McD's lover.
---
10+ Years of SEO Experience • SEOFounder at Inbound Pursuit, a digital marketing agency using SEO to scale ecommerce brands
---
Follow me for tips on Technical #SEO + SEO mindset. Speaker at @googlesearchc, author at @sejournal
---
SEO by day | DJ by night
---
Founder of Search Engine Journal @sejournal – Co-Founder of Foundation Digital. Ravens Fan
---
Completely obsessed with understanding Google algorithm updates, the QRG, E-A-T & link quality at @mhc_inc.
---
SEO, conversion, and other digital marketing solutions.
---
I've taught thousands of people to increase their search traffic and you are next.
---
I've taught thousands of people to increase their search traffic and you are next.
---
Helping SEOs build innovative organic search strategies with easy-to-use tools, reliable data, and accessible training since 2004.
---
Husband. Father. SEO Guy.
---
Co-founder of Neil Patel Digital. New York Times bestselling author, top 100 entrepreneur under 30 by Obama, and top 10 marketer by Forbes.
---
Founder of SEOSLY | SEO Consultant | Senior/Technical SEO | SEO Auditor | SEO Geek
---
Global Director, Technical SEO @CondeNast • Previously @CatalystSEM • Founder #TechSEOBoost • Data Science & Python • Twin Dad • Board Games (@meeplecastle)
---
Co-founder @SparkToro, husband to @everywhereist, author of Lost & Founder, feminist, he/him. Prev founded Moz. I tweet ~30X/wk on marketing, tech, & startups.
---
Previously founded @Builtvisible // SEO Consultant by trade.
---
Marketing Director, Speaker, Blogger @ robbierichards.com. Creator of The SEO Playbook training program. #SEO for #SaaS companies at virayo.com.
---
Simplifying #DigitalCommerce for the world's smartest marketers.
---
All-in-one digital marketing tool trusted by 7,000,000 users. Follow us for the best marketing tips & connect with top influencers via our weekly #SemrushChat
---
Search Engine Journal @sejournal
Follow us for the latest #SEO, #PPC, #socialmedia, & #content news, expert tips, insights, and ideas.
---
News & analysis on #SEO #PPC #Google #Bing & more.
---
Search Engine Watch @sewatch
The longest-running search industry resource in the world.
---
We write about SEO, search, online ads, web publishing, marketing and related topics.
---
The Pulse of the Search Marketing Community.
---
Tweets about efficient & ethical marketing. Sharing what I learn as a CMO of @Ahrefs (can't be that you're doing SEO and haven't heard of us). Dad.
---
SEO Twitter Accounts to Follow Summary
I hope you enjoyed this list of the best SEO Twitter accounts to follow.
As you saw, there are a number of top SEO Twitter profiles delivering the latest and greatest news, tips, and updates on search engine optimization on the Twitter feed.
Hopefully, the profile bios and latest tweets for each of these best SEO accounts on Twitter were beneficial in helping you narrow down which SEO industry experts you'd like to follow for search engine optimization advice and updates.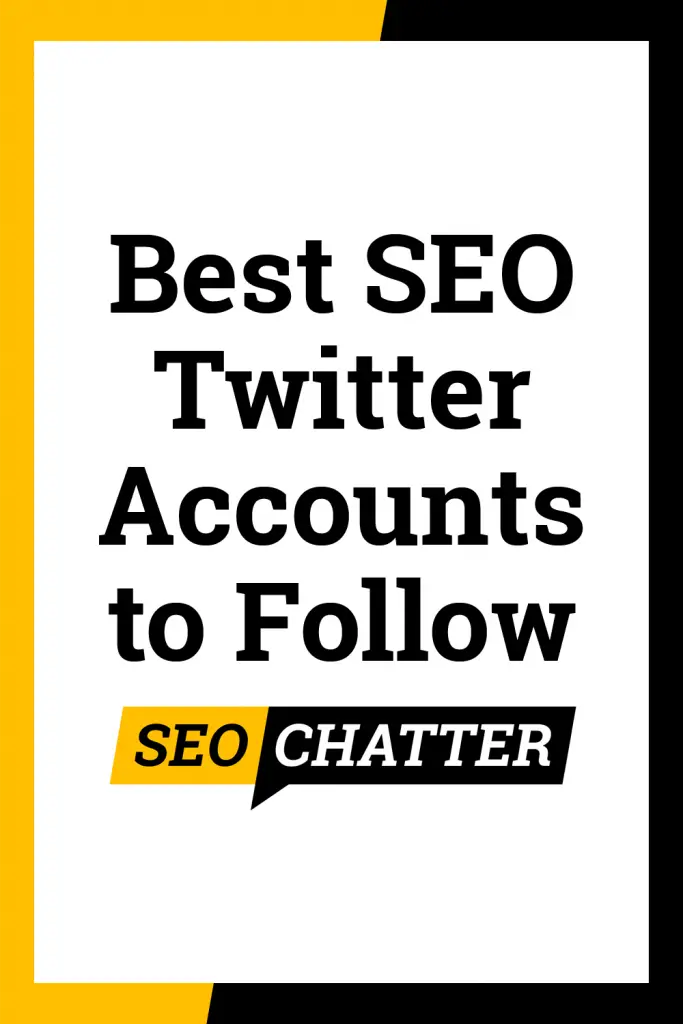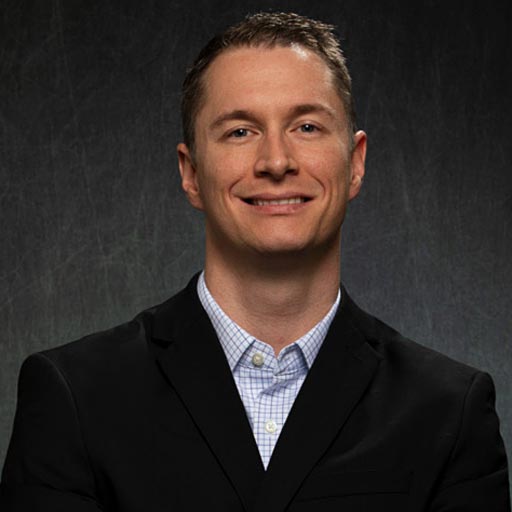 Stephen Hockman is an entrepreneur and founder of SEO Chatter. He specializes in search engine optimization and digital marketing and has been fascinated with SEO since 2005. His goal is to share the best tips and news about search engine marketing to help you get more website traffic.