This guide lists the best SEO Chrome extensions that help you automate research and analysis for on-site and off-site search engine optimization tasks.
By the end of this guide, you'll know what the best SEO plugins for Chrome are and gain valuable insights to help you decide which of these free tools is right for you.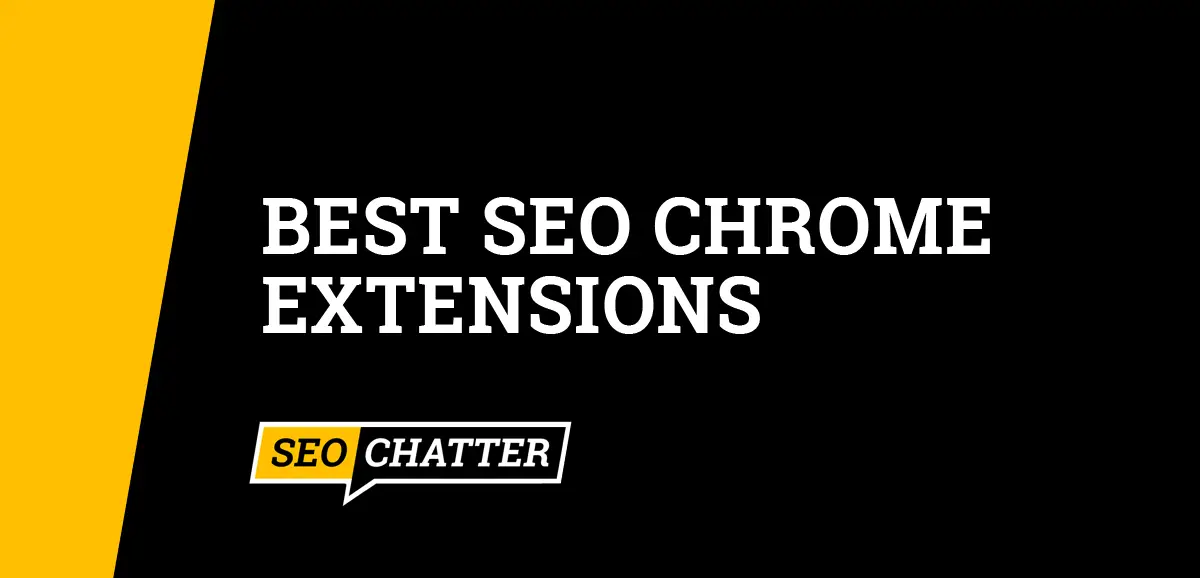 Best SEO Chrome Extensions
1. MozBar
With close to a million active installs, there's no doubt that Mozbar is the number one Chrome SEO browser extension on the market right now.
This free SEO plugin's popularity isn't just due to its effortless ease of use. Instead, SEO professionals and small businesses turn to Mozbar because it provides a wealth of accurate data for any website, including:
Page Authority
Domain Authority
Backlink profile 
Title tags and metadata
Keyword ranking
Keyword density
In other words, if you're looking for a simple, effective way to do SEO research on the go, MozBar is the way forward. Try Mozbar here.
2. BuzzSumo 
Social media plays a more prominent role in effective search engine optimization than many people realize. Tracking engagement on your posts can provide valuable insights into the kind of content your audience connects with, while the ability to research journalists and influencers brings big rewards in terms of off-page SEO and backlink building.
The BuzzSumo Chrome extension handles both of these tasks with ease while also providing up-to-date performance metrics for every URL you visit online.
The plugin comes with a 30-day free trial, after which you'll need to subscribe to one of BuzzSumo's four premium plans, which range from $119 to $999 per month. Try BuzzSumo here.
3. Keywords Everywhere
If you're looking for the best SEO plugins for Chrome to use purely for keyword research purposes, give Keywords Everywhere a try.
Available as a free SEO Chrome extension, this handy extension provides accurate data on the search volume, Cost Per Click (CPC), and level of competition for your chosen keywords. Additionally, this tool also proves to be helpful in finding related keywords by pulling in "people also searched for" data from both Google and Bing. Try Keywords Everywhere here.
4. PageImprove
PageImprove is unique in the world of SEO extensions as, rather than providing you with data, it actually allows you to make quick yet vital edits to your content to boost its Search Engine Optimization performance.
Brought to you by the same people responsible for the industry-leading SEO tool, Semrush, the tool saves you the time and hassle of working through your website's backend to make changes.
Instead, once the app is synced with your site using a simple bit of Javascript, you can open up any user-facing page on your browser and update your meta tags, canonicals, alt-tags, and other page content.
The best part is that if you have a lot of content that requires minor updates, you can add them all to a single CSV file to carry out the bulk update. Try PageImprove here.
5. SEOQuake
SEOQuake is a free, all-in-one tool for Chrome browsers that is ideal for anyone looking to streamline and speed up the process of carrying out large-scale SEO audits without compromising on thorough analysis.
Load up a page on your website, and this SEO plugin will provide an in-depth overview of all the following:
Page title
Header tags
Metadata
Keywords
Backlinks
Domain and Page Authority
This allows you to identify any crucial components that are missing or simply need improving.
I'm a massive fan of SEOQuake's SERP Overlay feature, which populates your search results with key data for each result, saving you an enormous amount of time no matter whether you're auditing your own content, engaging in competitor analysis, or searching for new keyword opportunities.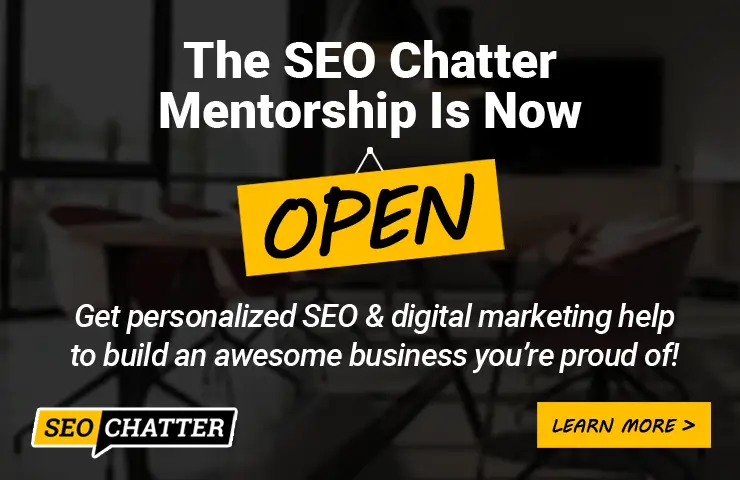 With all this powerful SEO data available in your Chrome browser, it's no wonder that this free SEO extension currently boasts 3 million downloads. Try SEOQuake here.
6. Hunter
Unlike other tools on this list that offer multiple features, the Hunter Chrome Extension only does one thing. However, there's no denying that it does this task better than most other tools on the market.
That one thing is simply finding email addresses, related social media profiles, and other contact details for the websites you visit.
If you're working on improving your off-page SEO through blogger outreach, guest-posting opportunities, or other collaborations, this free, lightweight tool will save you a ton of time scanning through websites to find up-to-date contact information for the people you want to reach out to. Try Hunter Chrome Extension here.
7. Mangools
Mangools SEO browser extension is one of the leading tools for conducting competitor analysis. The tool comes with a free trial, after which you'll need to opt in to Mangool's regular service.
Plans for this range from $29.90 to $89.90 per month, making it one of the best budget-friendly SEO tools available. I personally use Mangools suite of SEO tools every day because they're so good.
Once the SEO Chrome extension is installed, you can use Mangools to discover the keywords your competitors are targeting, analyze their page and domain authority, investigate their backlink profile, and track their keyword rankings.
The ability to simulate any location to look at SERP positions in different geographical regions also proves invaluable for improving local SEO strategies. Try Mangools SEO Browser extension here.
8. SEO Minion
SEO Minion is another excellent option for local SEO, as it not only provides the same ability as Mangools to check Google rankings across multiple locations but does so in a much more beginner-friendly way.
The free plugin is also one of the few Chrome SEO extensions that checks the Hreflang tags on your page to ensure your content best meets the needs of local users in different locations.
Other helpful features include:
A handy redirect checker
Broken link detection
All of the usual on-page analysis tools you'd expect from any good SEO tool
You can Try SEO Minion here.
9. SEO Meta In 1 Click
SEO Meta In 1 Click doesn't have all the bells and whistles that other top-rated extensions in this guide offer, but it's probably the most in-depth plugin for metadata analysis.
Open a page on either your own website or that of your competitors, and this nifty little tool displays a clear and concise overview of all existing metadata for that page, including:
Title and title length
Meta description and description length
URL  and meta-canonical URL
Heading structure  (H1 – H6)
Number of internal links
Number of missing alt tags
Meta (Facebook) Open Graph and Twitter social data tags
If you're having trouble finding your Robots.txt or Sitemap.xml files, you'll also be pleased to note that the free SEO Meta in 1 Click tool shows you exactly where they are. Try SEO Meta In 1 Click here.
10. Majestic Backlink Analyzer
If your only priority for using an SEO extension on Chrome is to help develop more inbound links to your website, then the Majestic BackLink Analyzer is the one to use.
The free extension provides a substantial amount of data about the backlink profile of any website, including:
Total number of links to individual pages
Total number of links to the entire website
Link strength
The reputation of the link source
History of how and when a page gained new links.
Meanwhile, those on Majestic's premium plans, which start at $49.99 per month, can also access additional features such as:
Automatically remove deleted backlinks
See the top backlinks for each URL
Analyze the subject and context of anchor text
Keyword generation for creating new content to get relevant backlinks
To put all this another way, Majestic Backlink Analyzer isn't just one of the best Chrome SEO plugins. It's one of the best backlink analysis tools, period. Try Majestic BackLink Analyzer here.
11. Keyword Surfer
Our final recommendation for a great SEO Chrome extension to install is Keyword Surfer.
Once added to your browser, Keyword Surfer shows you the search volume and cost-per-click (CPC) data for the term you search for in the Google Search bar. It also gives you additional keyword ideas in a side panel along with the percentage overlap of the top-ranking URLs and individual search volume metrics.
The most notable feature; however, is the individual URL metrics in the SERPs. Keyword Surfer reports the estimated monthly traffic, number of words on the page, number of exact match keywords in the content, and if the title has been recently changed. Try Keyword Surfer here.
SEO Chrome Extensions Summary
I hope you enjoyed this guide on the best SEO Chrome extensions.
As you discovered, there are many free extensions on this list of the best SEO plugins for Chrome, with each one earning its place by offering its own unique benefits, whether that's expert-level backlink analysis, keyword research, local SEO optimization, or on-the-fly updates, and more.
To choose the one that's right for you, think carefully about your main reasons for researching Chrome SEO browser extensions in the first place, and then try out a few of the options listed above to build out your Chrome-powered SEO toolbox.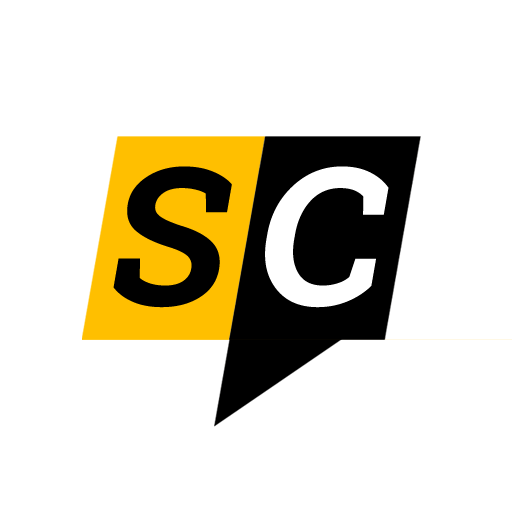 The Editorial Staff at SEO Chatter is a team of search engine optimization and digital marketing experts led by Stephen Hockman with more than 15 years of experience in search engine marketing. We publish guides on the fundamentals of SEO for beginner marketers.