If you're looking to improve your search engine optimization (SEO) skills, then you'll get a lot of value out of this list of the best SEO blogs.
This guide includes the top SEO bloggers to follow to get free SEO tips that can increase your website's rankings and traffic in search engines like Google, Yahoo, and Bing. As new trends and best practices emerge in digital marketing, these SEO experts are quick to blog about their recommendations and tips to help you stay ahead of the curve as the field of search engine optimization changes.
By following any one of the SEO blogs on this list, you'll get the guidance you need to create and implement good search engine marketing campaigns for your business.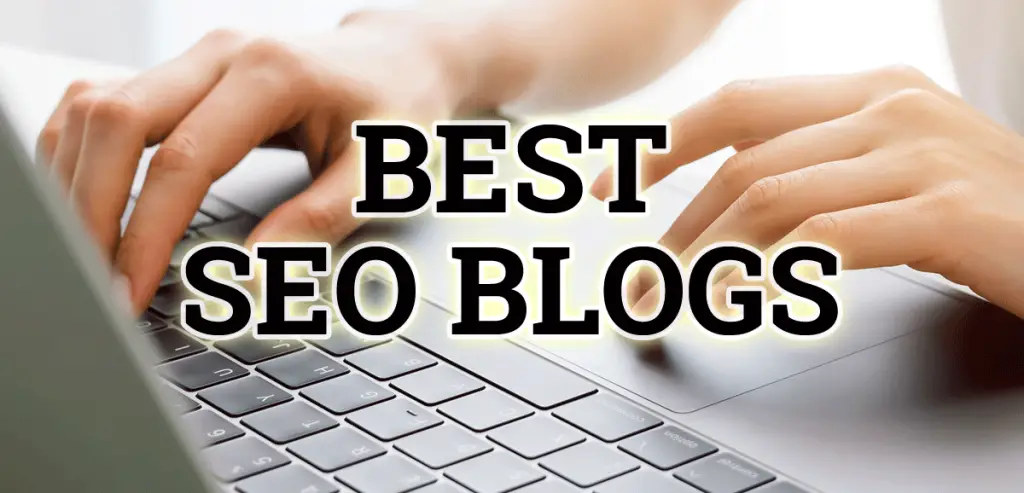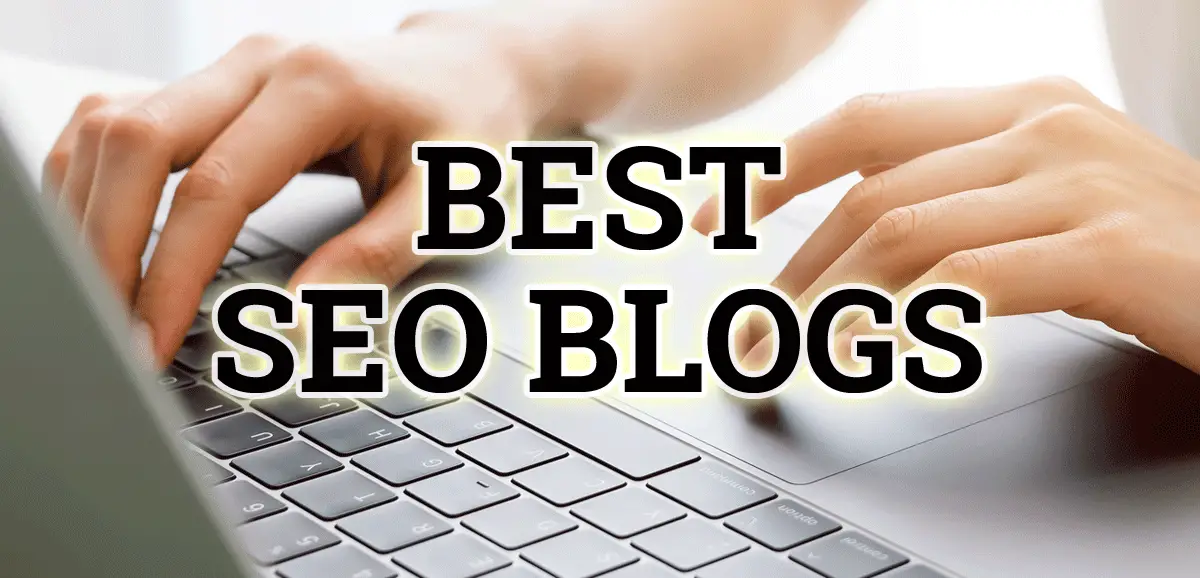 Best SEO Blogs
1. Ahrefs Blog
Blog URL: ahrefs.com/blog/
Ahrefs is a popular SEO tool for analyzing backlinks and measuring the SEO effectiveness of your website. It also has one of the best SEO blogs to follow because the team posts in-depth articles on search engine optimization for beginners and advanced marketers. I quote Ahrefs a few times on my Google ranking secrets page, so give it a look after you're done here.
2. Backlinko Blog
Blog URL: backlinko.com/blog/
Backlinko was created by one of the top SEO bloggers of our time, Brian Dean. He teaches everything from search engine optimization, to link building, content marketing, and conversion rate optimization tips. Brian's content is some of the longest and most in-depth you'll find on an SEO blog. He covers practically every aspect of the topics he writes about so no questions are left unanswered. Note: Semrush (also featured on this list) purchased the Backlinko blog in 2022.
3. Blind Five Year Old Blog
Blog URL: blindfiveyearold.com/
This SEO blog may have a strange name, but Blind Five Year Old is not a site you want to miss. It's a company blog that's owned by A.J. Kohn, who is an experienced marketing executive with a successful track record in search engine optimization spanning nearly 20 years. The name comes from a philosophy that A.J. coined – treat search engines like they're blind five year olds. What this means is that search engines like Google don't care if your site is pretty. They only care if your pages have the right SEO and HTML structure to meet the search intent. A.J. is one of the best SEO bloggers around and you'll get a much deeper understanding of search engine optimization by reading his posts.
4. Cognitive SEO Blog
Blog URL: cognitiveseo.com/blog/
Cognitive SEO is a full suite of digital marketing solutions for on-page and off-page SEO. If you want to rank higher in the search engines, then their software can help. This blog is good to follow because it gives you access to cutting-edge digital market research that's not widely shared on other SEO blogs.
5. Detailed Blog
Blog URL: detailed.com/blog/
Detailed is a company run by Glen Allsopp, a relatively famous SEO in the industry. And while he's not as vocal in the public sphere as other popular SEO bloggers, Glen's blog is definitely one to read. He shares insights that industry-leading clients pay him to uncover, so you're getting a wealth of advanced knowledge in search engine optimization for free.
6. Diggity Marketing Blog
Blog URL: diggitymarketing.com/blog/
Diggity Marketing is one of my favorite top SEO blogs to follow. It's run by Matt Diggity, who is one of the leading SEO and digital marketing experts in the world. His blog teaches SEO techniques, tips, and methodologies that are based on actual test results. If you want actionable advice that's based on scientific proof so you can take the guesswork out of SEO strategy, then you need to bookmark and read this blog on a weekly basis.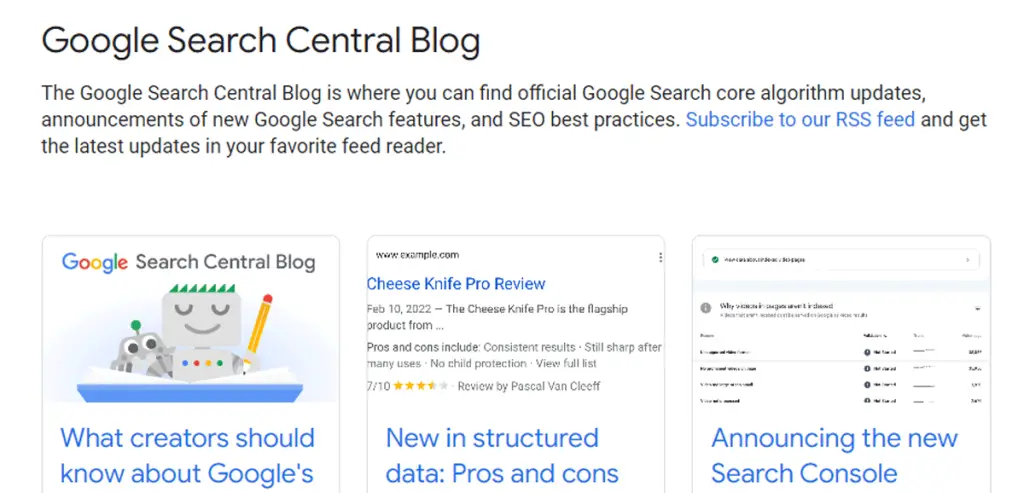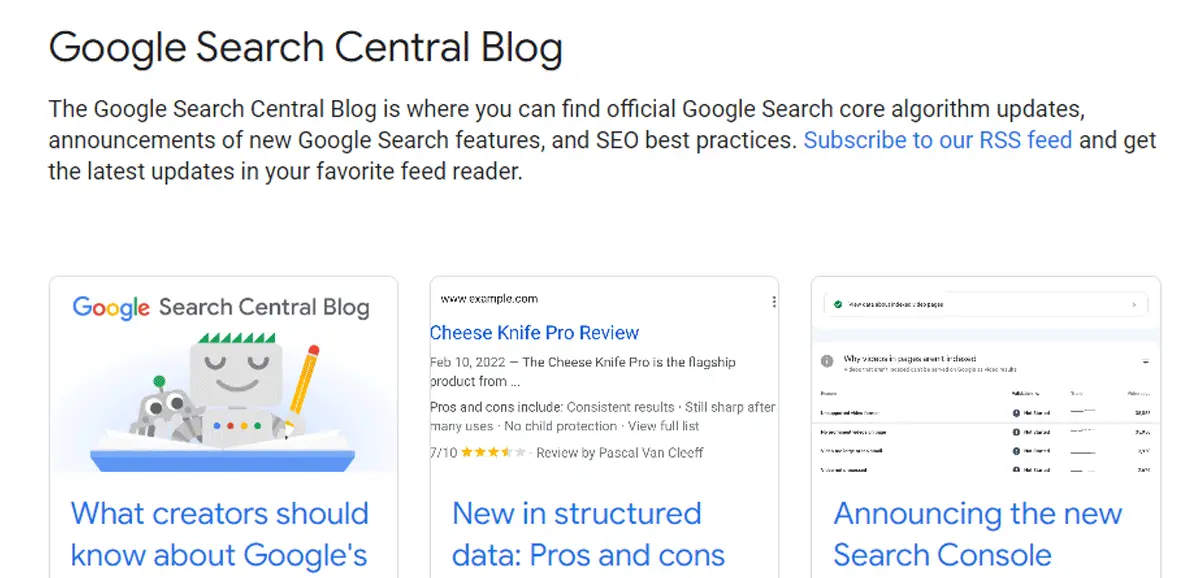 7. Google Search Central Blog
Blog URL: developers.google.com/search/blog
What better place to get SEO advice than from Google itself? Follow this blog to get official updates on Google Search core algorithm changes, announcements of new Google Search features, and the best SEO practices to use.
8. Gotch SEO Blog
Blog URL: gotchseo.com/blog/
Gotch SEO is run by Nathan Gotch, who is a well-known SEO expert that helps local and national companies increase their organic rankings and traffic. He also provides SEO training to help marketers level-up their skills. The Gotch SEO blog is full of various search engine optimization tips and strategies that can deliver impressive results. Nathan also tests out a variety of Internet marketing services and reports his findings. For example, he tested several keyword research services to find out if they were worth the money or not so you don't have to take that risk. In my book, that type of transparency alone makes him one of the best SEO bloggers to follow this year.
9. Growth Hackers Blog
Blog URL: growthhackers.com/tags/seo
Growth Hackers is one of the best SEO blogs to follow for high quality articles on growth hacking tips, user acquisition strategies, engagement improvements, product launch tips, and more. The user experience is similar to Reddit, where community members can post links to popular SEO articles as well as solicit questions from people to answer about search engine optimization. The SEO category of the blog is a constant stream of good stuff to read.
10. Linkody Blog
Blog URL: blog.linkody.com
Linkody is an SEO tool for link building and tracking. So this company has a lot of user data to pull from. The blog features tips, guides, and case studies for improving websites, acquiring traffic, and increasing conversions.
11. Mangools Blog
Blog URL: mangools.com/blog/
Mangools is a popular toolset for SEOs. It's kind of like a basic version of Ahrefs and SEMrush that's good for bloggers who don't want to spend a lot of money on an SEO tool. The content on the blog is super helpful as it contains comprehensive guides, case studies, and tips to boost your search engine optimization skills.
12. MarketMuse Blog
Blog URL: blog.marketmuse.com
MarketMuse is an AI content intelligence and strategy platform that's gaining a lot of momentum in the SEO world. This tool can transform how you research, plan, and craft your content for better rankings. The blog features everything from local SEO, keyword planning, off-page SEO tactics, and more.
13. Matthew Woodward Blog
Blog URL: matthewwoodward.co.uk
Matthew Woodward is another famous marketer in the SEO industry. He's top SEO blogger that's known for in-depth tutorials and case studies. By following his blog, you can get access to advanced ranking strategies and case studies that are backed by real data and research.
14. Moz Blog
Blog URL: moz.com/blog
Moz is a suite of SEO tools that are designed to improve search engine visibility. Moz also has one of the largest communities of SEOs in the world. When Moz was founded in 2004, it was called SEOMoz, and it was the first place online where top SEO experts shared their research and ideas. Today, it's still one of the best blogs for SEO to learn inbound marketing tips, link building strategies, on-page optimization techniques, and content marketing ideas. It's also featured on my list of best digital marketing blogs.
15. Neil Patel Blog
Blog URL: neilpatel.com/blog/
It seems like most Internet marketers have a love-hate relationship with Neil Patel. Those who love him are usually beginner SEOs who are eager to learn the basics of search engine optimization. Those who dislike him think that Neil's content is mediocre and nothing unique. Regardless of how you feel, the fact is that Neil is a New York Times bestseller and entrepreneur who has helped companies like Amazon, NBC, GM, HP, and Viacom grow their revenue. And while his blog may be full of basic SEO tips, the truth is that sometimes all it takes is going back to the basics in order to get things done right.
16. Rank Ranger Blog
Blog URL: rankranger.com/RSS
Rank Ranger is an enterprise-level SEO software designed for doing SEO at scale. And it's one of the top SEO blogs around because you'll find some of the best insights about search engine optimization. Also, it's one of my favorite blogs to follow for in-depth analysis on Google core updates. Rank Ranger offers a unique perspective that's not being openly discussed by other SEO bloggers and it's my go-to source for getting an accurate hypothesis for what's going on with Google during an algorithm update.
17. Reedit r/SEO Blog
Blog URL: reddit.com/r/SEO/
If you haven't heard of Reddit, then now is the time to head over to their SEO blog. Reddit is a network of communities based on people's interests and you'll find all levels of Internet marketers hanging out in what they call a "subreddit". The subreddit for search engine optimization is where community members can ask for assistance, share SEO news and tips, and provide information on the latest case studies they're working on. It's a very popular place for SEO bloggers to hang out and connect with other like-minded individuals.
18. SE Ranking Blog
Blog URL: seranking.com/blog/
SE Ranking is a cloud-based SEO platform. It allows you to do comprehensive site audits, competitor analysis, check website rankings, get keyword suggestions, monitor backlinks, and do professional-level reporting. On the blog, you'll find best practices, tutorials, case studies, and trends in SEO to help you become a better marketer.
19. Searchmetrics Blog
Blog URL: blog.searchmetrics.com
Searchmetrics is a set of tools that can help you enhance your search and content performance. The blog is a great place to read in-depth articles about current issues facing the SEO industry. What I like most about the blog are the interesting statistics and trends as well as the expert analysis and predictions on Google core updates.
20. Search Engine Journal Blog
Blog URL: searchenginejournal.com
Search Engine Journal publishes daily updates on the search industry and good how-to guides for SEO. You'll also find tips and observations in the areas of social media, content marketing, and paid search from some of the best SEO bloggers in the field. This is a good blog to read every day to get the latest scoop on what's happening in the world of SEO.
21. Search Engine Land Blog
Blog URL: searchengineland.com
Search Engine Land is a daily publisher of search engine industry news and trends. You'll also find expert analysis, advice, tips, tactics, and how-to guides on SEO. It's one of the best SEO blogs to visit each day of the week.
22. Search Engine Roundtable Blog
Blog URL: seroundtable.com
Search Engine Roundtable is owned and operated by Barry Schwartz, a top SEO blogger who writes daily about search engine trends. This blog is good to follow because it reports on the most interesting threads taking place on search engine marketing forums. You'll find the latest chatter about suspected Google algorithm updates as Barry checks the pulse of the ranking fluctuations that people are experiencing with their sites. He also is one of the first people to confirm these updates by getting direct feedback from Google itself. So this is an SEO blog you don't want to miss.
23. Search Engine Watch Blog
Blog URL: searchenginewatch.com
Search Engine Watch publishes daily news about search engines and gives away tips on search engine marketing. It's an authoritative resource for all things related to search, including search engine marketing (SEM), search engine optimization (SEO), paid search advertising (PPC), and social media marketing (SMM). You can read it all or just filter down to the SEO category of the blog.
24. Semrush Blog
Blog URL: semrush.com/blog/
Semrush is a popular SEO tool for improving online visibility and discovering marketing insights. It's one of the top competitors for Ahrefs. Thousands of Internet marketers subscribe to Semrush, and therefore, the company has access to a lot of good SEO data. By following the blog, you can get advanced tips on search engine optimization, content strategy, pay-per-click techniques, social media strategies, and more.
25. Seobility Blog
Blog URL: seobility.net/en/blog/
Seobility is an SEO tool for better website optimization. The blog features posts on search engine optimization, copywriting, SEO best practices, and more.
26. seoClarity Blog
Blog URL: seoclarity.net/blog/
seoClarity is an AI-driven search insights and content optimization platform that helps you connect with your customers after every stage of their customer journey. If you want enterprise-level SEO tips, then this is a good blog to read.
27. SEOPressor Blog
Blog URL: seopressor.com/blog/
SEOPressor is a semantic quality rating tool that can help you strengthen your content's contextual signals for better rankings. The blog features tips, tricks, and insights for better search engine optimization and inbound marketing.
28. SEOSly
Blog URL: seosly.com/blog/
SEOSly is operated SEO consultant Olga Zarzeczna. On the blog, she provides a ton of free content on search engine optimization, including SEO audit templates, checklists, FAQs, tool reviews, technical SEO tips, Google Search analysis, and more. Olga's blog posts are super in-depth with actionable insights any digital marketer or business owner can take advantage of to grow their website's rankings in the search engines.
29. SEO Book Blog
Blog URL: seobook.com/blog
SEO Book has been around since 2003. And it's one of the oldest standing SEO sites that is still regularly updated. On the site, you'll find training programs, videos, a private member's forum, and some free SEO tools to help you become better at search engine optimization. It's a good SEO blog to follow to keep up with the latest search engine industry news.
30. SEO By the Sea Blog
Blog URL: seobythesea.com
SEO By the Sea was founded by the late Bill Slawski, who had been doing professional SEO and Internet marketing since 1996. Bill is considered to be a top SEO blogger because he's one of the only people writing about search-related patents and white papers as a way to help others learn about changes to SEO and Google Search. Sadly, Bill unexpectedly passed away in 2022, but you can still read all of his blog content.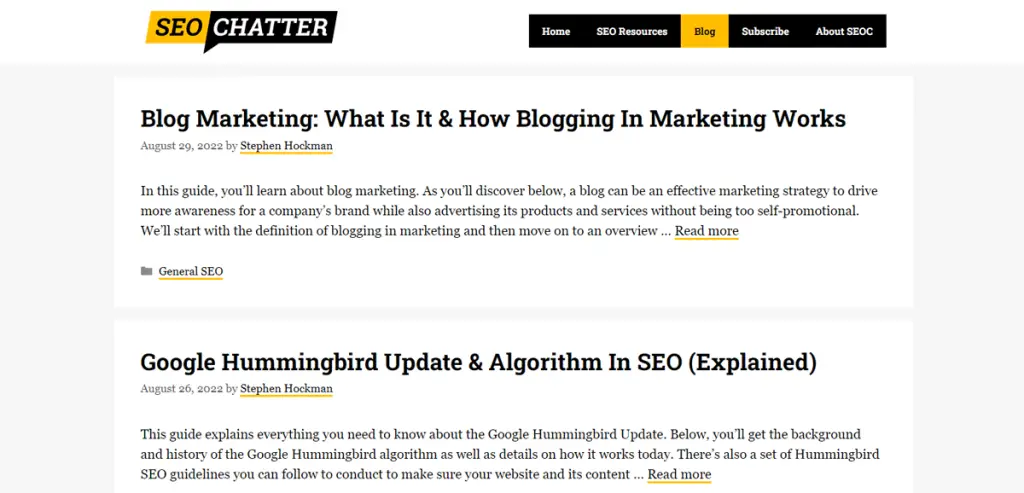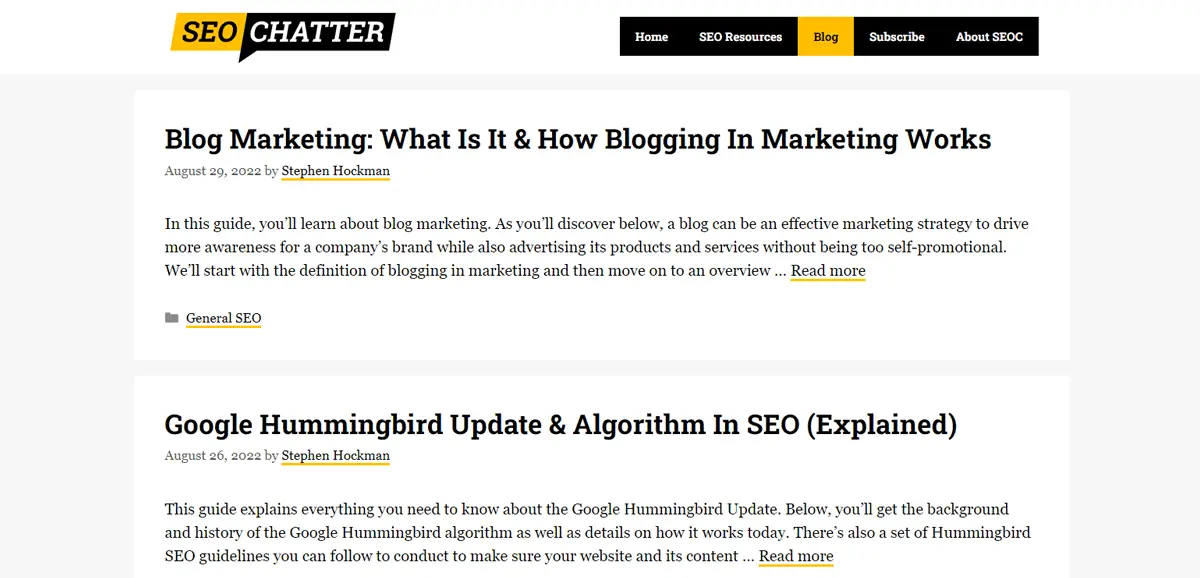 31. SEO Chatter Blog
Blog URL: seochatter.com/blog/
SEO Chatter is the blog you're reading right now. I created it as a place to share the best SEO strategies on the Internet to help you maximize your website's keyword rankings and traffic. The SEO blog gathers together the top tips and strategies from other industry experts so you don't have to hunt around looking for them. My ultimate goal here is to become the top resource online for learning search engine optimization for free. You can visit the blog through the link below or visit the SEO Chatter homepage to get the latest SEO news today.
32. SEO Copywriting Blog
Blog URL: seocopywriting.com/blog/
SEO Copywriting is a great resource for actionable copywriting tips, social media writing advice, and strategies for creating great web copy. It was founded by Heather Lloyd-Martin, who Forbes Magazine labeled as "the pioneer of SEO copywriting." You can follow this blog to get tips and advice that can lead to top-positioned content that converts like crazy.
33. SEO Hacker Blog
Blog URL: seo-hacker.com
SEO Hacker is a long-standing company that's based in the Philippines. It has an SEO school, provides SEO services, and publishes content on an SEO blog. The SEO Hacker blog serves up the latest information in the SEO industry, including advice, tips, tricks, lessons, and tutorials on improving search and visibility in Google, Facebook, Youtube, and more.
34. SEO Inc Blog
Blog URL: seoinc.com/seo-blog/
SEO Inc is an Internet marketing company. The blog includes search engine optimization tips, social media marketing strategies, and digital marketing news to help you improve your site's performance and become a better marketer overall.
35. SEO Notebook Blog
Blog URL: seonotebook.com/blog/
SEO Notebook is run by Steve Toth, who is one of the most reliable sources for clever SEO tips and tricks. He publishes a weekly email newsletter that contains some of the most unique search engine optimization strategies ever uncovered. You can follow this SEO blogger to get tips from other industry leaders on how to improve your SEO and content marketing performance.
36. SEO Smarty Blog
Blog URL: seosmarty.com
SEO Smarty is the owned by Ann Smarty, who has a long list of credentials to back up her status as a top SEO blogger. She is the community manager at Internet Marketing Ninjas, SEOchat, and Threadwatch; co-founder of ViralContentBuzz.com; founder of MyBlogU and TwChat; regular contributor to Small Biz Trends, Business.com, and Chamber Of Commerce; has had articles published on Mashable, Lifehack, Search Engine People, MakeUseOf, Social Media Examiner, and MarketingProfs; and is a regular Speaker at Pubcon Conference. If you want some of the best SEO advice from a top pro in the industry, then you'll want to follow Ann's blog at SEO Smarty.
37. SEO Theory Blog
Blog URL: seo-theory.com
SEO Theory is managed by Michael Martinez, who has been building and promoting websites since 1996. He has served as a moderator in several SEO forums and Facebook Groups, has spoken at conferences and workshops, and has provided SEO expertise for numerous clients and several employers. The blog is a rich source for Google algorithm analysis, SEO best practices, and industry news.
38. Spyfu Blog
Blog URL: spyfu.com/blog/
SpyFu is a tool that you can use to spy on your competitors and figure out how they're getting traffic. It allows you to tap into their Google Adwords campaigns and see how every Google algorithm update has affected the site. This top SEO blog features insights for better search engine optimization and PPC marketing tactics for increasing website traffic with better content and ads.
39. SpySerp Blog
Blog URL: spyserp.com/blog
SpySerp is a tool that lets you check the performance of your SEO strategy in any country and language. It also includes a SERP Checker and Keyword Tracker. As a way to generate more traffic for its business, SpySerp publishes regular posts on the blog about link building techniques, content marketing strategies, SEO tips, analytics help, and general marketing advice that you can use to power up your Internet marketing skillset.
40. Yoast SEO Blog
Blog URL: yoast.com/seo-blog/
Yoast SEO is a popular search engine optimization plug-in for WordPress. The plugin helps you meet the highest technical SEO standards for your content so it can be more easily discovered in search. It also has one of the top SEO blogs for advice from industry experts that can increase your site's rankings and improve its readability. Blog posts include SEO tips and tricks for beginners, complete SEO guides on specific topics, technical SEO insights, and more.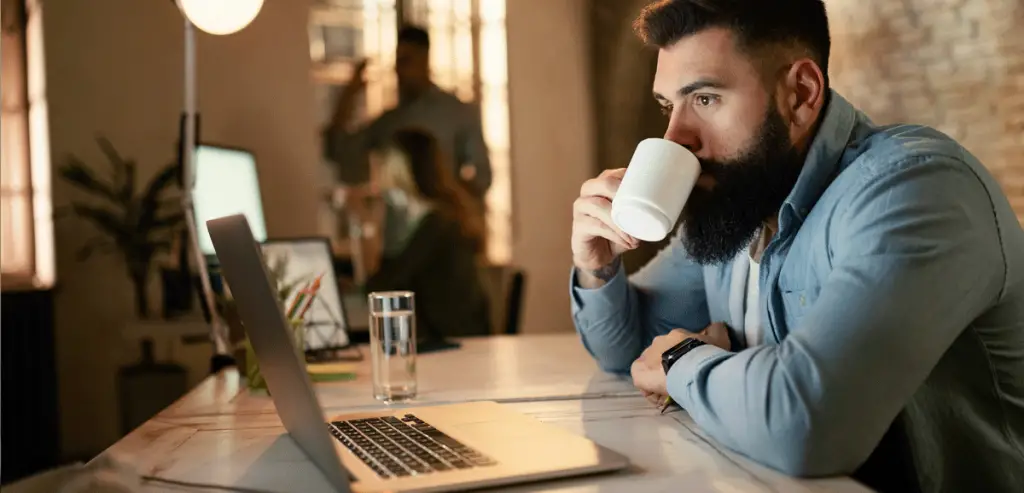 Top SEO Bloggers to Follow
Now that you're done reading this SEO blog list, you may be wondering, "What are your favorite top SEO bloggers?" As someone who consumes a ton of content on search engine optimization, I do have a few blogs that I prefer to visit regularly.
My list ofthe top 10 SEO blogs to follow includes these expert SEO bloggers:
Ahrefs: This company has the world's largest third-party database of search queries and the blog posts share some of the richest data you'll ever find for SEO.
Backlinko: Brian Dean focuses heavily on quality over quantity with this blog content. I never come away from reading a blog post without at least 10 actionable tips I can start using right now. Note: This blog is now owned by Semrush.
Diggity Marketing: Matt Diggity doesn't publish any fluff. His SEO content is scientifically proven and based on actual test results. Any tidbits of information he's willing to give away for free is like finding free pieces of digital marketing gold.
Rank Ranger: This blog has some of the best analysis of Google algorithm updates. It's my go-to source to find out what is happening under the hood of the Google search engine after Google algorithm updates and changes occur.
Search Engine Land:

This is a top site for SEO news and industry updates

that I frequent on a daily basis to stay up to date on emerging trends.
Search Engine Roundtable: No one else reports on the pulse of the search industry like Barry Schwartz. With this blog, you can learn instantly what's going on with Google's search engine and what other Internet marketers are experiencing with their website rankings.
Semrush: SEO tools are a highly competitive space, and Semrush has to be at the top of its game on the blog. Therefore, the blog content is always excellent and packed with good SEO tips to improve every aspect of website rankings and traffic.
SEOSly: This blog has some of the most in-depth articles on the Internet about technical SEO. I can't believe the information it shares is free to the public.
SEO By The Sea: No one else explains the inner workings of Google search patents and whitepapers like Bill Slawski. This is a must-read blog for everyone who is serious about SEO and how Google's search engine works to rank websites.
SEO Notebook: The SEO tips that Steve Toth delivers on a weekly basis are extremely clever. I've had to stop counting the number of blog posts he has published with advanced SEO techniques that I've bookmarked and refer to often.
Note: Each one of these SEO blogs and bloggers are also featured on my top SEO influencers list. Give that page a read if you want to connect with any of these experts online.
SEO Blogs & Bloggers Summary
I hope you enjoyed this list of the best SEO blogs.
As someone who has personally been doing SEO for more than a decade, these truly are the top SEO blogs for beginners and advanced marketers to follow. If you want to read some of the greatest content from the top SEO bloggers who are sharing free tips on search engine optimization to help you grow your website and business, then give any one of these blogs a try.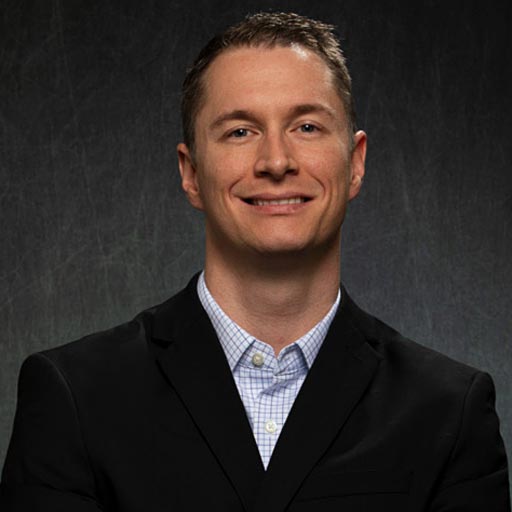 Stephen Hockman is an entrepreneur and founder of SEO Chatter. He specializes in search engine optimization and digital marketing and has been fascinated with SEO since 2005. His goal is to share the best tips and news about search engine marketing to help you get more website traffic.