This guide includes a list of the best long tail keyword finders for SEO.
Below, you'll find the top long tail keyword software that can help you uncover great search terms to target on your website. The recommendations on this page contain a variety of options to help you find the perfect tool for your search engine optimization needs and budget, including both free and paid tools for SEO.
Disclosure: This page includes affiliate links for some of the best long tail keyword research tools. When you purchase a paid subscription, I may earn a commission.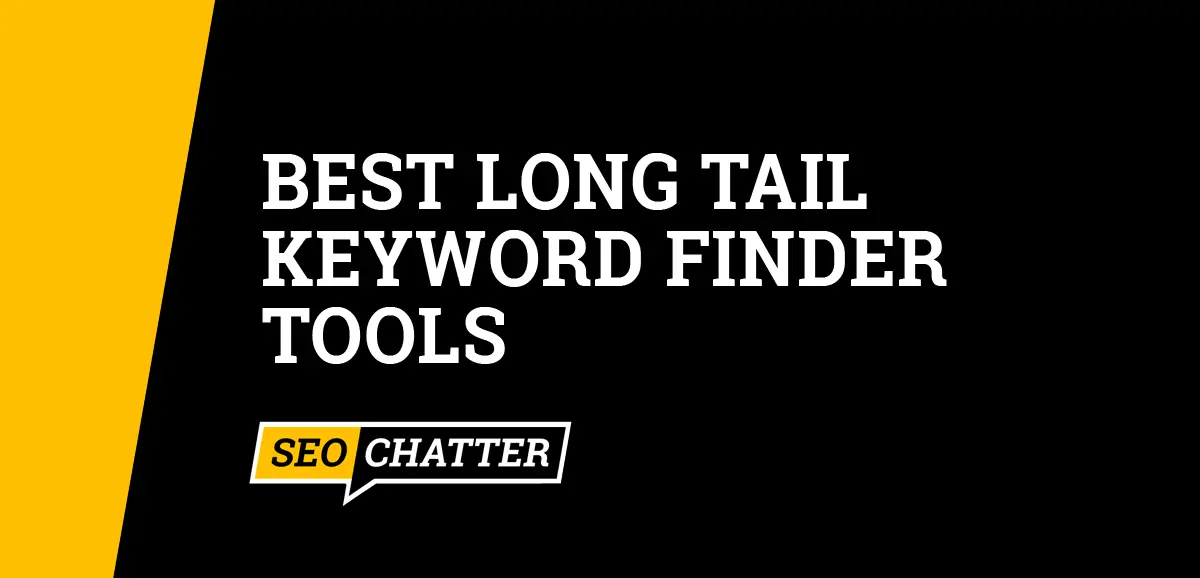 Best Long Tail Keyword Finder Tools
1. Google Search
What other tool could be considered the absolute best long tail keyword finder other than the very service people use to search for those keywords?
The free Google search engine contains several features, which, though they're primarily designed to help users, can be exceptionally helpful for business owners, content marketers, and SEO professionals to find long tail keywords for SEO.
The first is Google AutoComplete, which recommends topics to search for based on the most popular search queries containing similar words to your own search.
For example, if we were trying to find new long tail keywords for the SEO Chatter website, we might start by going to Google and typing in the words "best SEO" which would show us that the most searched-for long tail keywords people use that start with those two words.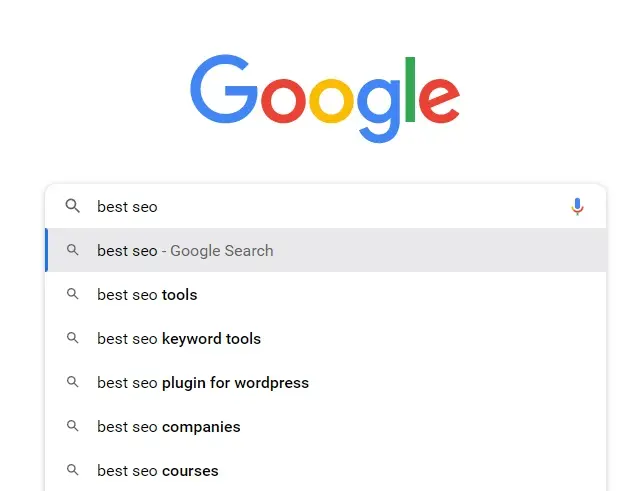 That is a great place to gather new insights about what people are searching for. Still, you can get even more long tail ideas by selecting one of Google AutoComplete's suggestions and then scrolling down to the People Also Ask results.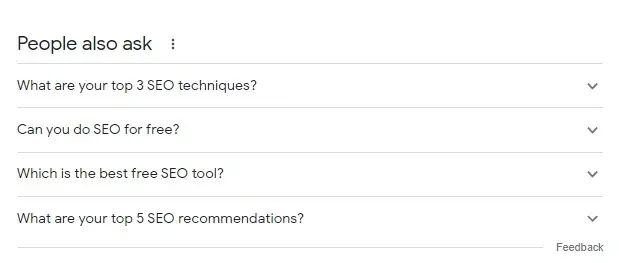 This Google feature shows you the most frequently asked questions related to your search, making it a treasure trove of question-based long tail keywords you can target on your website
2. Google Keyword Planner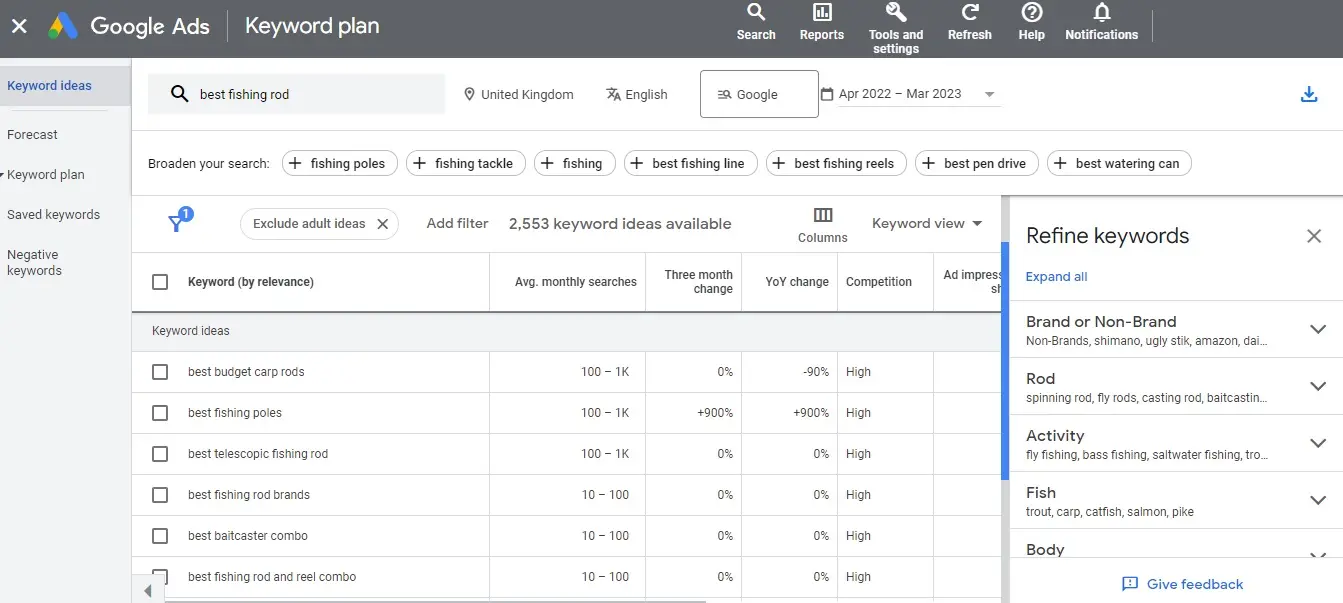 The Google Keyword Planner tool is another great choice when you're looking for a free long tail keyword generator. One of the best ways to find long tail keywords with this tool is by using the Keyword Ideas feature to generate a list of search terms to target.
Although Keyword Planner was designed primarily for creating pay-per-click (PPC) Google Ads campaigns, it can prove just as invaluable at coming up with new ideas for your SEO keyword-targeted content.
Getting started is easy too. Just input a broad keyword related to your niche or industry. For example, if you operated an eCommerce store selling equipment for outdoor pursuits and want to use SEO to help you sell more fishing equipment, then you could start with a generic keyword like "best fishing rod" and click on the "Keyword Ideas" tab to view a comprehensive list of related keywords and phrases.
This powerful feature allows you to filter your results by parameters such as search volume, competition, and ad impression share.
By focusing on the long tail keywords suggested by Google Keyword Planner, such as "best budget carp rods" or "best telescopic fishing rod" as seen in the image above, you can create content targeting users who are actively searching for specific types of products; meaning there's a good chance that they're already in a buying mindset when they land on your site.
3. LongTailPro Keyword Finder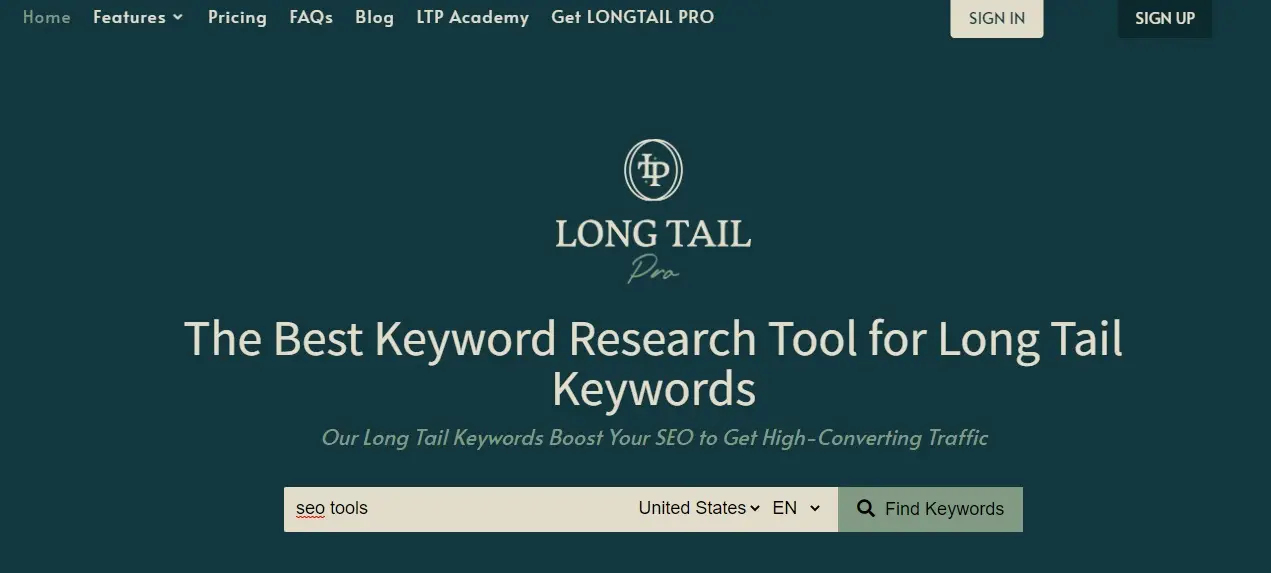 If Google itself didn't already do such a great job of helping to identify which keywords to target, there's no doubt that LongTailPro would take the title of best long tail keyword finder on the market.
In fact, the LongTailPro software was initially developed by Spencer Haws (owner of Niche Pursuits) for the specific purpose of finding great long tail keywords to focus on for SEO. LongTail Pro was eventually sold to a new owner and the software now includes several other powerful SEO tools such as a rank tracker, backlink analyzer, and website auditor.
Using LongTailPro is as easy as entering a generic head term to get up to 400 long tail keyword examples in a matter of seconds. These suggestions can be filtered by search volume, cost-per-click (CPC), rank value, and other important SEO metrics to help you determine the best keywords to target on your website.
The beginner-friendly platform can also show you which long tail keywords your site is already ranking for in Google, track their position in search results, and dissect your competitor's keyword strategy to get new keyword suggestions.
LongTailPro comes with an 8-day free trial. Plans then start from $59.99 per month with 800 keyword results per 24-hour period.
4. LowFruits Keyword Research Tool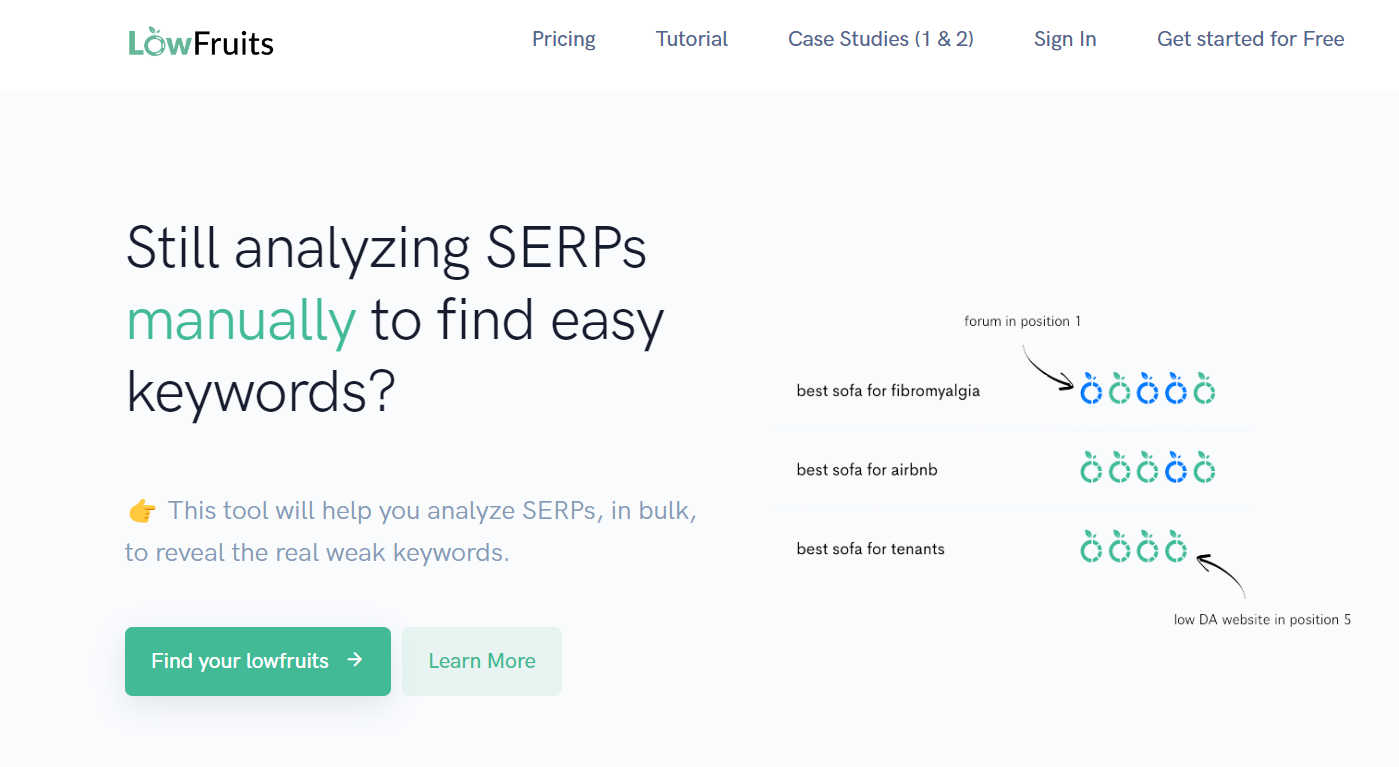 One of the drawbacks of long tail keyword generators, even the ones that display Keyword Difficulty (KD) scores for SEO like LongTail Pro (our previous recommendation) is that those tools don't always consider that low-difficulty keywords may still be dominated by high-authority sites in the top 10 positions that are hard to outrank.
LowFruits is different.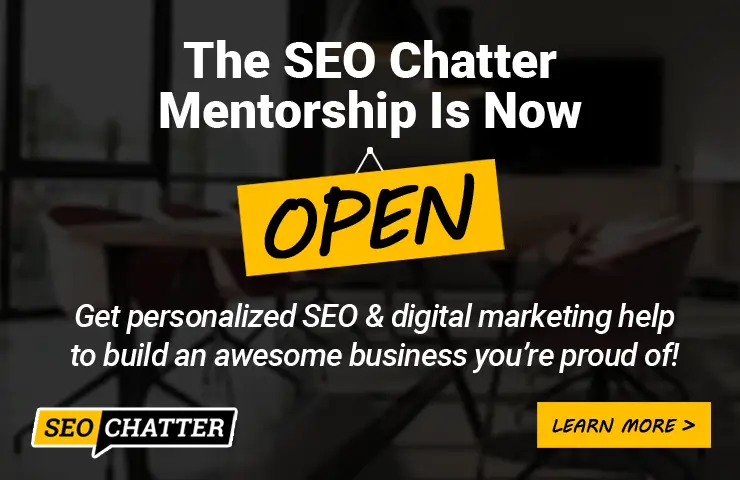 Enter a search term, get the results, and then click the SERP Extract button to reveal which positions the competition is truly at its weakest on Google using color-coded icons, meaning you stand the best chance of gaining a high search ranking without much effort.
LowFruits is one of the only keyword research software on the market that helps you cut through the clutter to find long tail keywords that have weak URLs ranking in the top positions in the SERPs. This includes keywords where forums and weak websites with low Domain Authority scores rank in the top 1-10 positions on Google. See the image below for an example.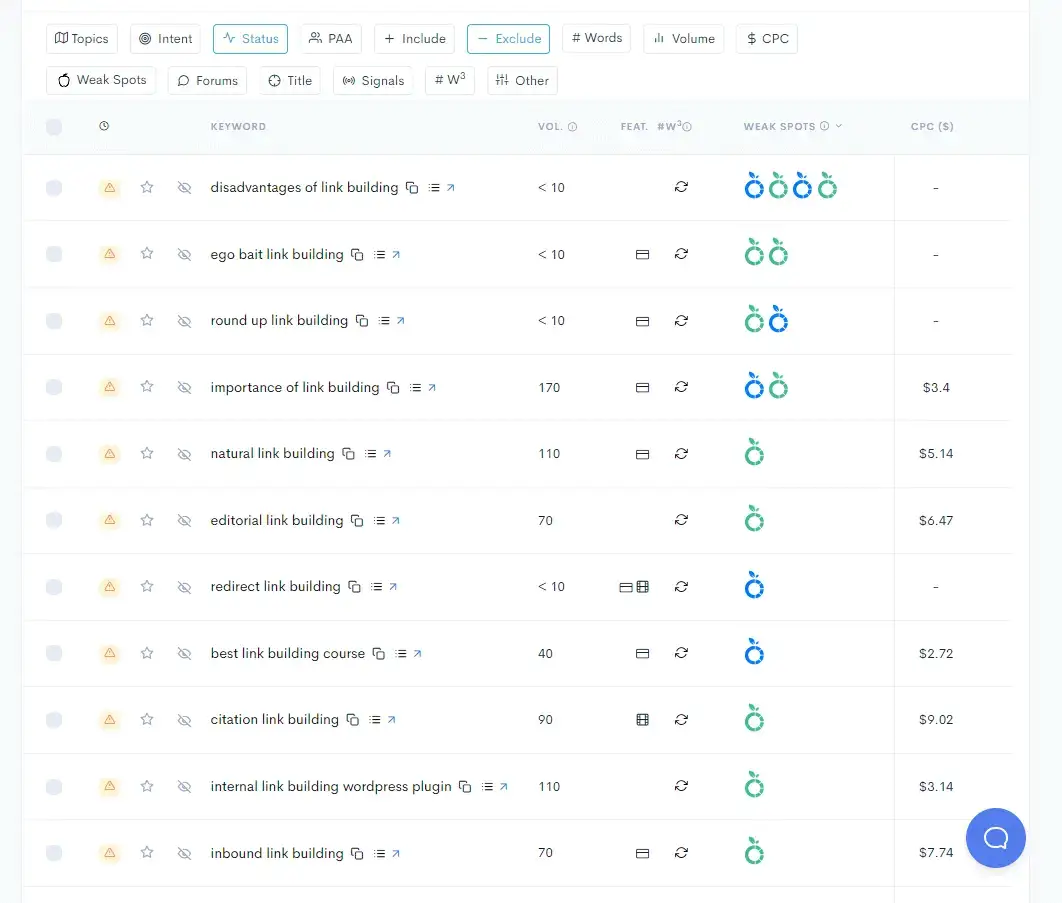 You can try LowFruits for free here and get 10 free credits to test out the paid features of the tool. Once you do, we believe you'll be instantly hooked to find long tail, low-competition keywords for SEO. You can use the keyword research functions at no charge for as long as you'd like. The only time you have to use credits is when you want to analyze terms for SEO data like CPC, weak spots, etc.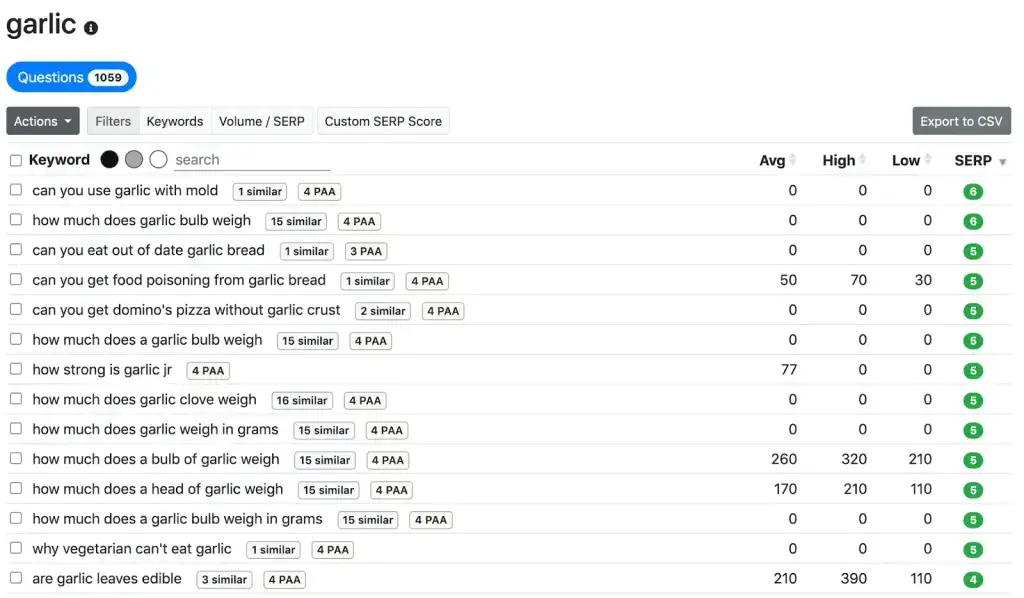 5. Keyword Chef
Keyword Chef is another top long tail keyword finder you should try if you like the idea of a credit-based system. In fact, Keyword Chef is the closest competitor to LowFruits (our previous review) for finding low-competition keywords for SEO.
With real-time SERP analysis, Keyword Chef helps you find the best long tail keywords for your website that are nearly guaranteed to rank high on Google. Instead of showing icons for weak spots like LowFruits, Keyword Chef gives you a SERP score between 0-10. The SERP score is the number of easy-to-outrank sites that are on the first page of search results for that keyword. The higher the number, the better it is for SEO.
One of Keyword Chef's top features; however, is the long tail keyword clustering feature, which groups together similar keyword phrases that share common search intent. This makes it an easy way to tell which keywords should be included in the same article so you avoid keyword cannibalization. See the image below for an example.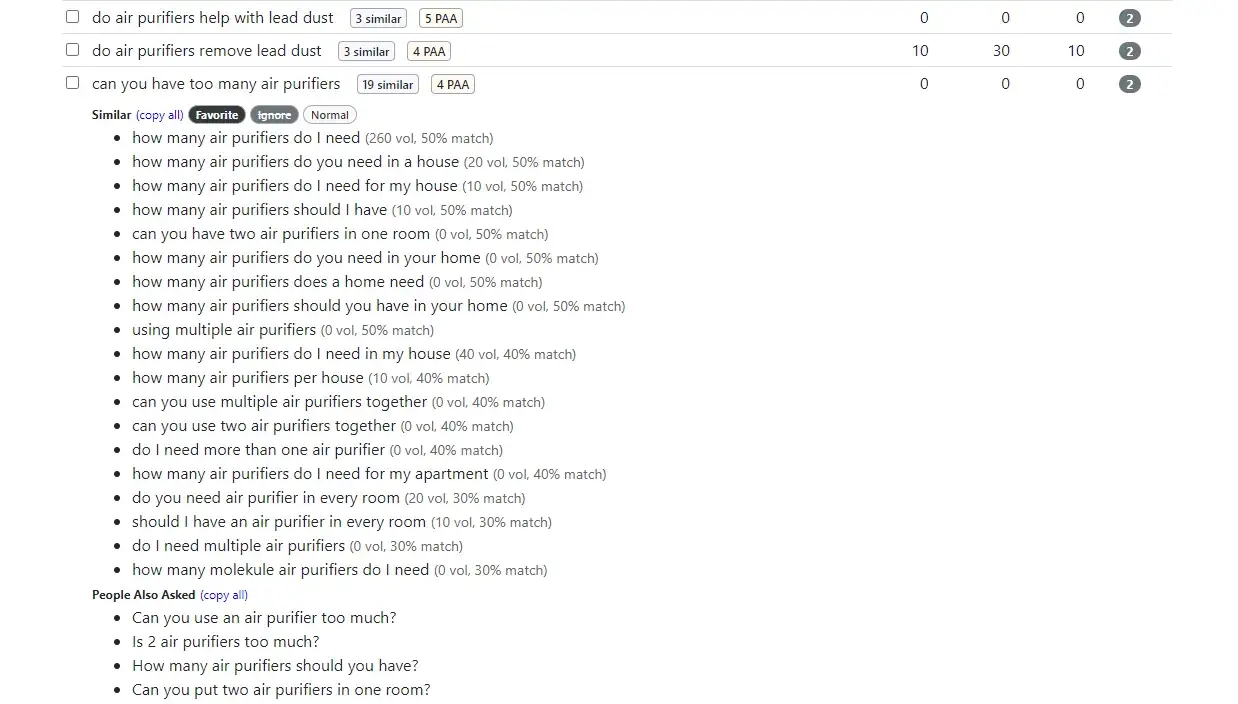 With a single click, you'll instantly discover all of the similar long tail keywords that have the same ranking URLs in Google, along with the percentage match.
For example, if you're interested in the search phrase, "can you have too many air purifiers", Keyword Chef will show you that the phrase "how many air purifiers do I need" has a 50% match; meaning 5 out of the top 10 ranking URLs on Google also rank for that alternative keyword phrase.
Therefore, you should not create two separate pages for those keywords. Otherwise, Google wouldn't know which page to rank in the SERPs for each query; causing a ranking suppression for both pieces of content.
You can try Keyword Chef for free and get 1,000 credits by signing up for a trial account to test it out.
6. Ahrefs Keyword Explorer

Ahrefs is an industry-leading all-in-one SEO tool with an enormous database of over 4.4 billion keywords. And it's our top pick for the best long tail keyword research tool for beginners who want access to a professional suite of SEO tools they can grow into. The thing we like best about Ahrefs is how easy it is to scan that ultra-large database to find relevant keywords.
After entering a generic subject, the platform constantly generates a list of related terms and questions, along with their search volume and ranking difficulty.
Suppose you're already using Ahrefs to manage other aspects of your SEO strategy. In that case, you can import this data into other features, such as the in-depth content explorer, to study the top-performing content for your chosen keywords.
Now, Ahrefs does offer a free keyword generator you can use at no charge. However, this tool is limited to just a few results per keyword search. To get the most out of the platform, you can upgrade your Ahrefs package to one of four monthly plans ranging from $99 to $999.
7. KWFinder

The best thing about Mangools' KWFinder tool is that it has a feature where you can spy on and steal SEO keyword ideas from your top competitors' websites.
You can take advantage of this feature by clicking on the "Search By Domain" tab and entering the competitor's domain. The platform will then provide you with a wealth of potential keyword opportunities taken from that site, along with their search volume, Keyword Difficulty score, and estimated click-through rate, making it ideal for making data-driven decisions about which keywords to tackle next.
You can also use the "Search By Keyword" feature to conduct standard keyword research for SEO. See the image below for an example of the dashboard.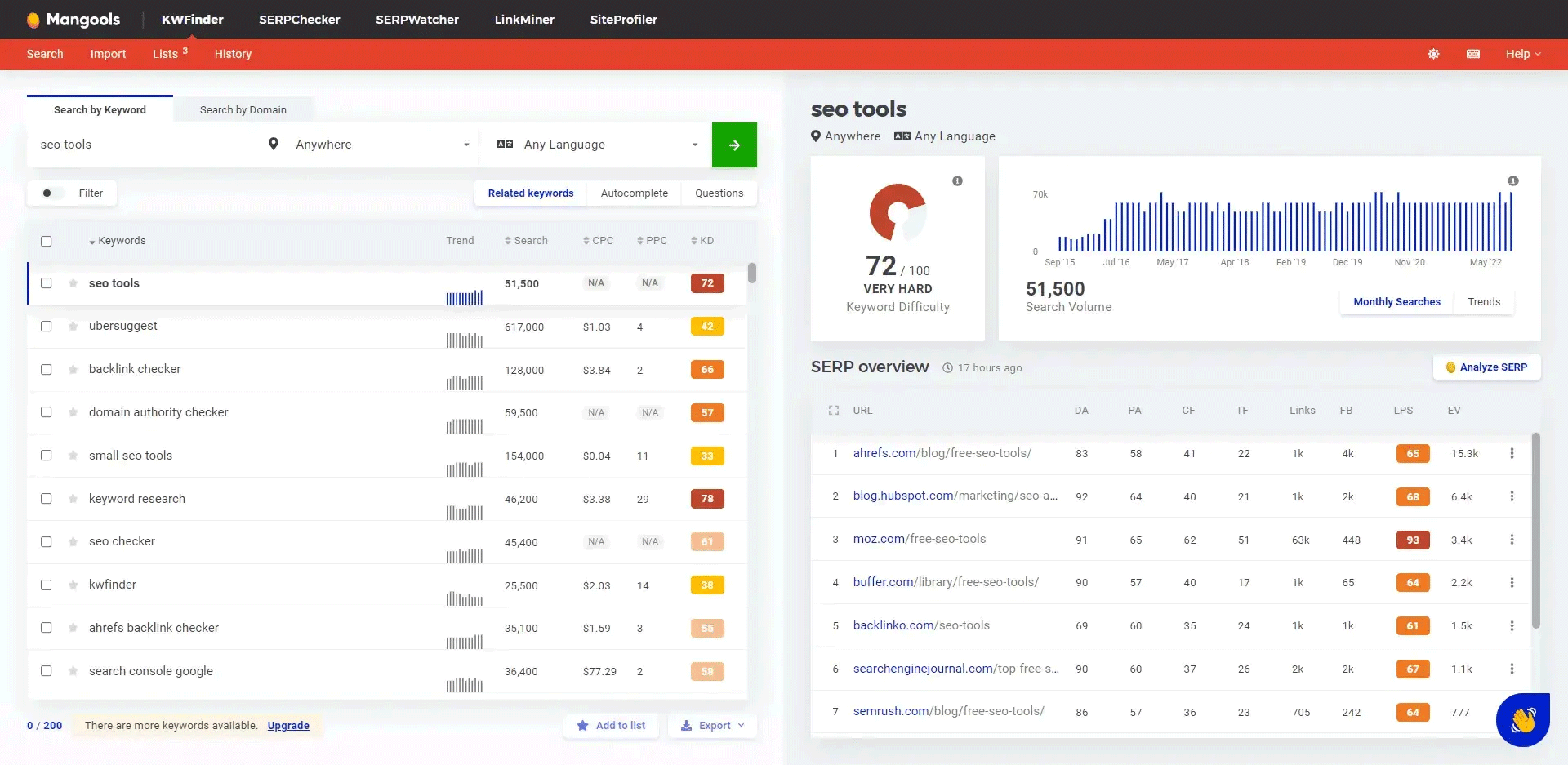 We have a complete KWFinder review here if you want to do a deeper dive into this software, but for the sake of brevity, here are the top features that make it so good:
You can search in three ways: related keywords, Google autocomplete, and questions.
You can then analyze the average monthly search volume, cost-per-click (CPC) data, pay-per-click (PPC) competition, and Keyword Difficulty scores to find the best keywords to target on your website.
It comes bundled with 4 other SEO tools, including a rank tracker, backlink checker, SERP analyzer, and site profiler.
The price is nearly unbeatable for what it offers: $49 per month for the basic plan if paid monthly or get a 35% savings when choosing the annual plan that averages out to be $29.90 per month.
100 keyword searches per day on the basic plan.
200 tracked keywords on the basic plan.
You can try Mangools KWFinder free for 10 days with no credit card required. This is one of our favorite SEO keyword finders we've ever tested, and we use it every day for keyword research. If you want speed, accuracy, and great keyword suggestions without paying a high monthly fee, then you should give it a try.
8. Moz Keyword Explorer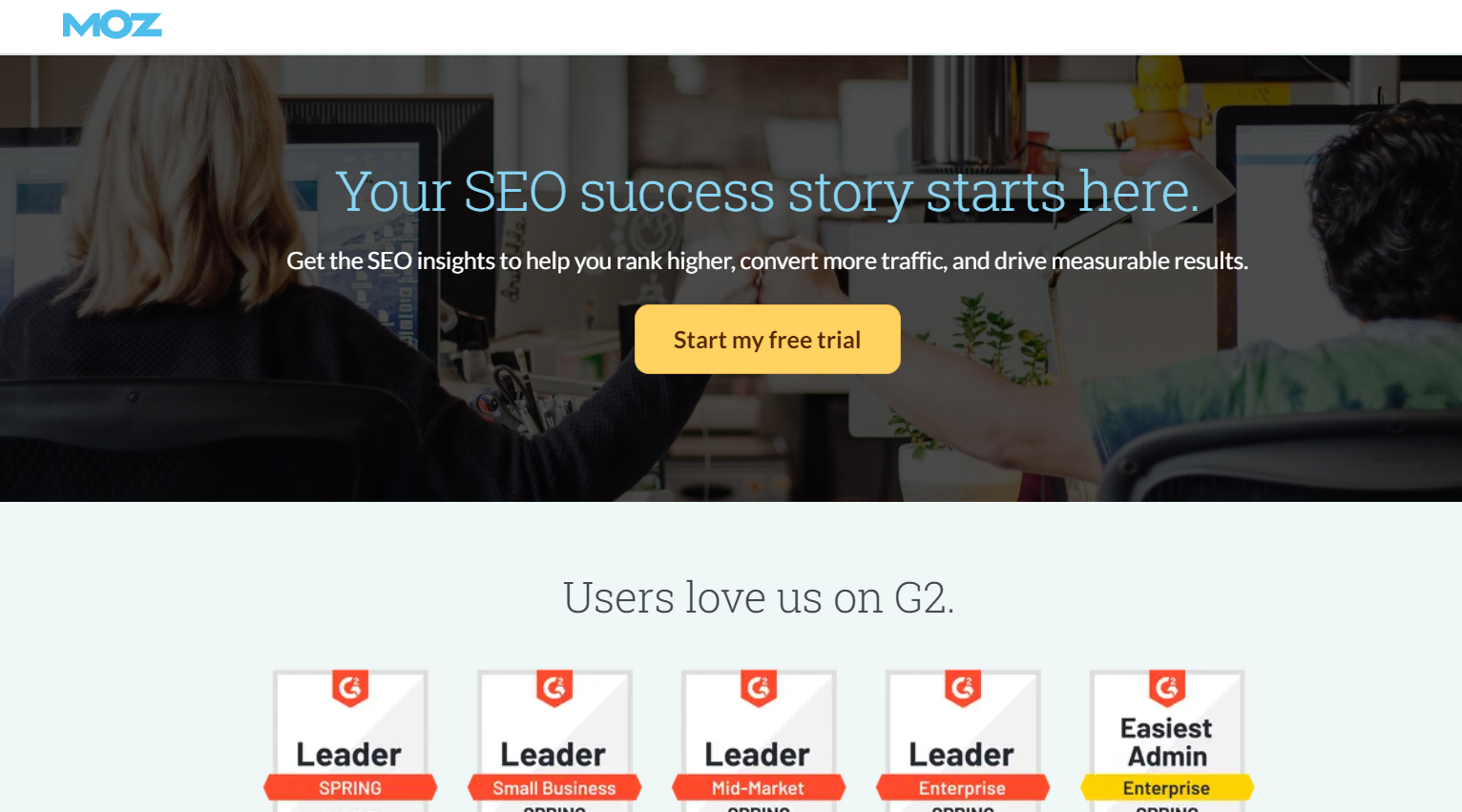 Moz Keyword Explorer is one of the most reliable long tail keyword tools you can use, with a vast keyword database that is frequently updated to provide the latest and most accurate search volume data.
In addition to that data, the platform also provides valuable information on keyword difficulty, click-through rates, and the potential traffic you could generate by targeting that keyword.
You can use Moz Keyword Explorer for up to 10 free searches per month. For more searches, you'll need one of four paid plans which range from $99 to $599 per month.
9. Answer the Public Keyword Generator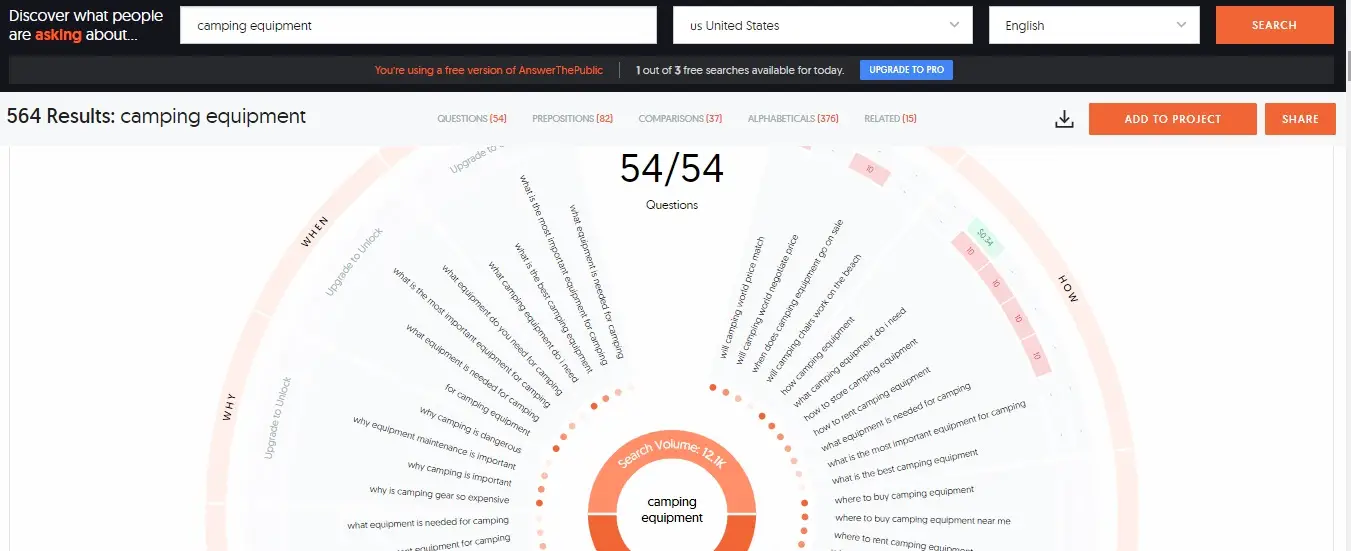 Answer the Public is a unique keyword research tool that provides a visual overview of long tail keyword suggestions based on real user searches.
The tool is designed to give users insights into the questions, phrases, and keywords their target audience is searching for online, all presented in a series of diagrams, charts, and tables that make it easy to identify the best keywords to target.
You can try Answer the Public for free with up to three searches per day. For small businesses, the best premium plan is the $9 per month Individual package which provides for 100 searches per day.
10. Ubersuggest Keyword Tool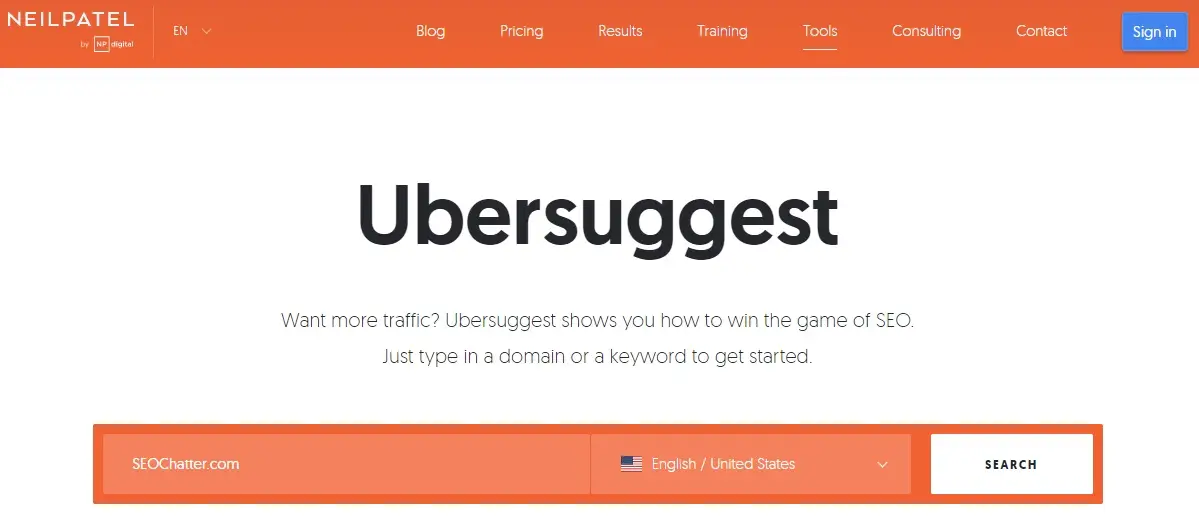 Ubersuggest is a keyword research tool from the same team behind Answer the Public. The only difference in functionality is that Ubersuggest provides comprehensive data on search volume, competition, keyword difficulty, and historical trends for the keyword suggestions it offers.
The Ubersuggest tool also allows you to view historical search data and trends, providing insights into the best time to launch campaigns around specific long tail keywords.
You can try Ubersugges here and get three searches per day free of charge. Paid plans start from $29 per month.
Learn More About Long Tail Keywords
The links below explain more about long tail keywords and how to use them effectively for search engine optimization. Use these resources to expand your knowledge on the subject.
Long Tail Keyword Finder Tools Summary
We hope you enjoyed this guide on the best long tail keyword finders for SEO.
As you discovered, software like LongTailPro, LowFruits, and KWFinder are some of the best long tail keyword research tools on the market for SEO. But if you're looking for a free solution, nothing beats the Google search engine and the Keyword Planner tool as they show you exactly what its users are searching for without having to pay for the data. But feel free to try each recommendation on this page to find the top keyword research software for your needs and budget.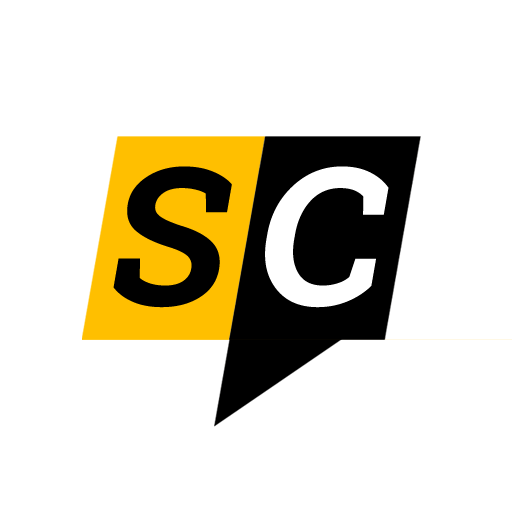 The Editorial Staff at SEO Chatter is a team of search engine optimization and digital marketing experts led by Stephen Hockman with more than 15 years of experience in search engine marketing. We publish guides on the fundamentals of SEO for beginner marketers.