This guide includes a list of the best internal linking tools for SEO.
Below, you'll find the top internal linking software solutions to help you maximize the impact of every link on your website. The recommendations on this page contain a variety of internal SEO linking tools to help you find the one that best meets your budget and search engine optimization goals.
Disclosure: This page includes affiliate links for a few of the internal linking tools. When you purchase a paid subscription, I may earn a commission.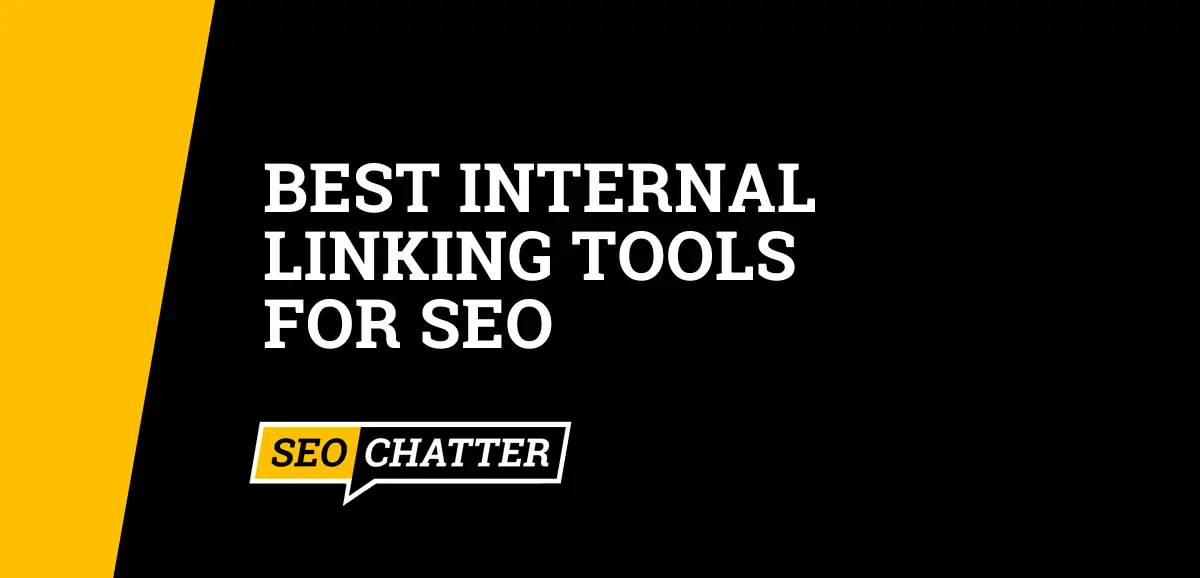 Best Internal Linking Tools for SEO
1. LinkWhisper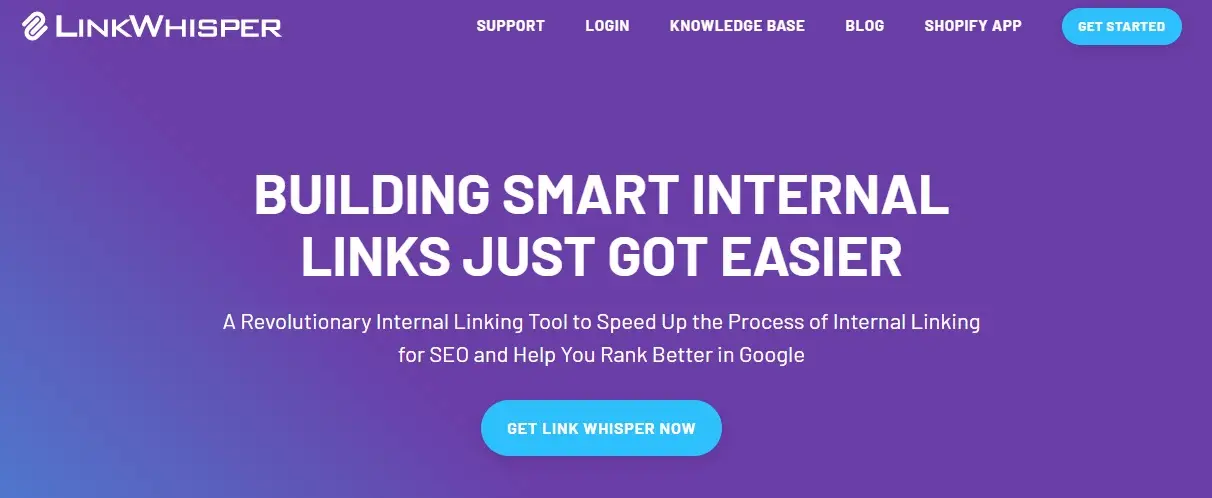 Launched in 2019, LinkWhisper hasn't been around as long as many of the other tools in this guide, but it's quickly and firmly establishing itself as one of the absolute best internal linking tools for SEO professionals and business owners alike.
In fact, we use LinkWhisper here at SEO Chatter to manage our internal linking strategy to help improve usability and rankings in Google, Yahoo, and Bing.
This rapid rise to prominence is thanks in no small part to an impressive arsenal of features, a highlight of which is the automatic link suggestion tool. Utilizing artificial intelligence, LinkWhisper analyzes your content as you write it and makes dozens of suggestions for relevant internal links.
You'll see these recommendations to link out to relevant posts at the bottom of the WordPress editor in the "Link Whisper Suggested Links" sections. This includes the exact word or phrase to hyperlink as well as the suggested post to link to.
All you need to do to include these links in your post is check the box next to the internal links you want to use and update the post. Additionally, you can edit the suggested sentences to fine-tune your internal link anchor text without having to go to the original post. Any edits you make will automatically update on the other post after saving the changes on the current page.
Additionally, you can set this internal SEO linking tool to automatically insert links whenever you type a specific keyword, use it as a link auditing tool, and identify those pages that could use the link juice boost the most.
The best part; however, is when you click on the "Add Inbound Links" button which opens a new Internal Links Report for the current blog post you're editing. This feature scans your entire site to look for the best web pages to add internal links to that post. In other words, you don't have to guess or hunt around for relevant articles for relevant internal linking.
Just check the box next to the suggested phrases you want to insert links, then click the "Add Links" button for all of those internal links to be automatically created across your website.
LinkWhisper plans start from $77 for a single-site license, but you can get $15 OFF using our special LinkWhisper partner link here.
2. Semrush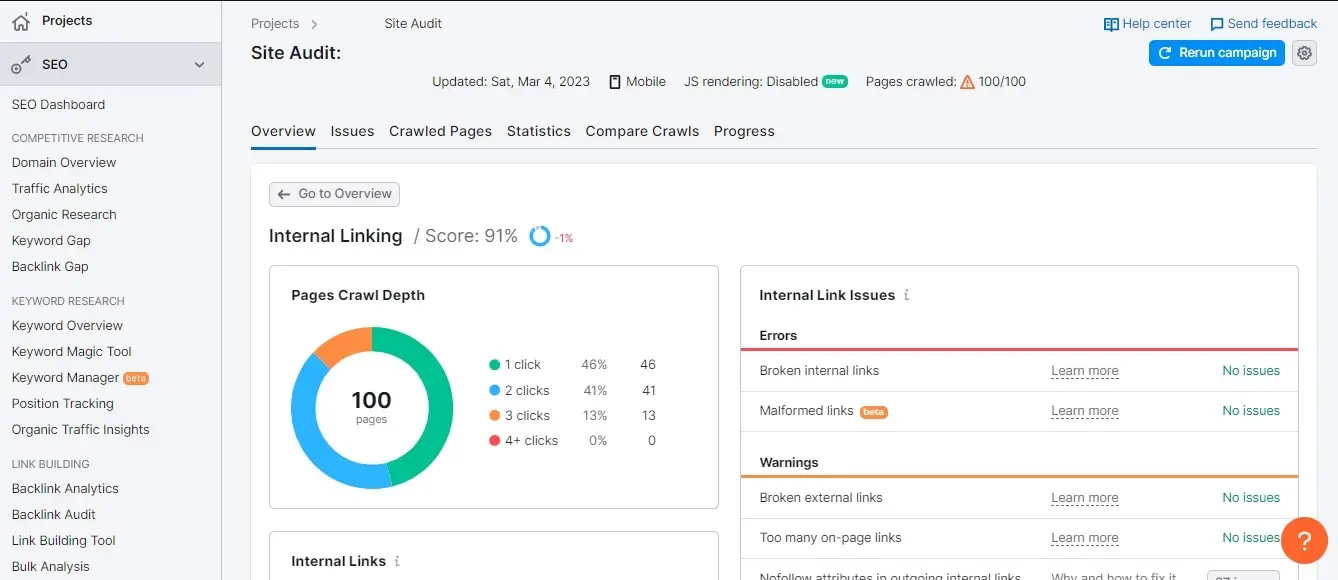 For in-depth analysis that can make a huge difference in managing your internal links, you should give Semrush a try. Semrush now offers a great free plan that anyone can sign up for an use to get expert-level insights for internal linking.
This best-selling SEO platform's Site Audit feature offers a comprehensive internal linking report that breaks down everything from page crawl depth to link authority distribution in a clear, visual style.
What we like best about it is the Internal Link Issues panel which identifies both linking errors that may be holding your website back in the search engine results pages (SERPs) and opportunities that can propel your internal linking strategy forward.
Tap on any of the issues or recommendations provided and Semrush will tell you precisely what to do about it for improved SEO and usability.
If you use our special Semrush partner link here, you can get an extended free trial to test out the full capabilities of this software. After the trial ends, you can still use the Semrush Site Audit for free with up to 10 report requests per day for one project. For more projects and requests, you'll need a premium subscription which starts at $119.95 per month.
3. Yoast Internal Linking Tool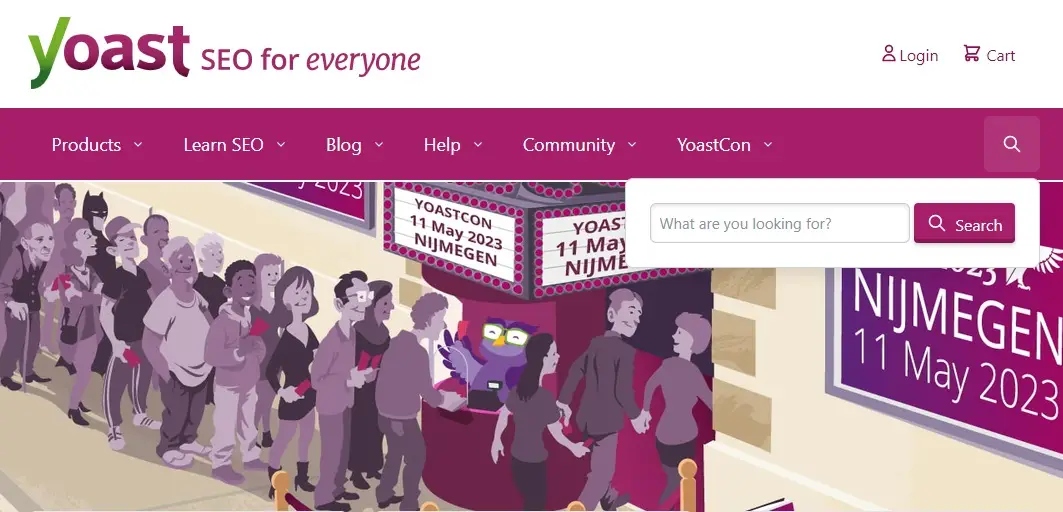 If you're looking for one of the best internal linking tools for WordPress that comes bundled with other SEO features that can help your website rank higher in the search engines, then the link suggestion feature in the top search engine optimization plugin called Yoast SEO may be just the solution you're looking for.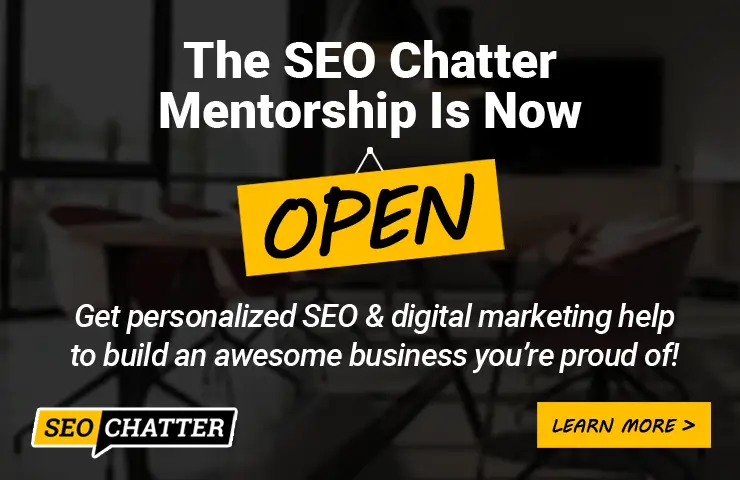 From the moment you start typing, Yoast gets to work analyzing your content to provide you with recommended internal links. You can then use the drag-and-drop feature to place these links in a prime position within your post, all without having to deal with the default WordPress link inserter tool.
The internal linking tool is only available with a Yoast SEO Premium subscription, which costs $99 per year.
4. RankMath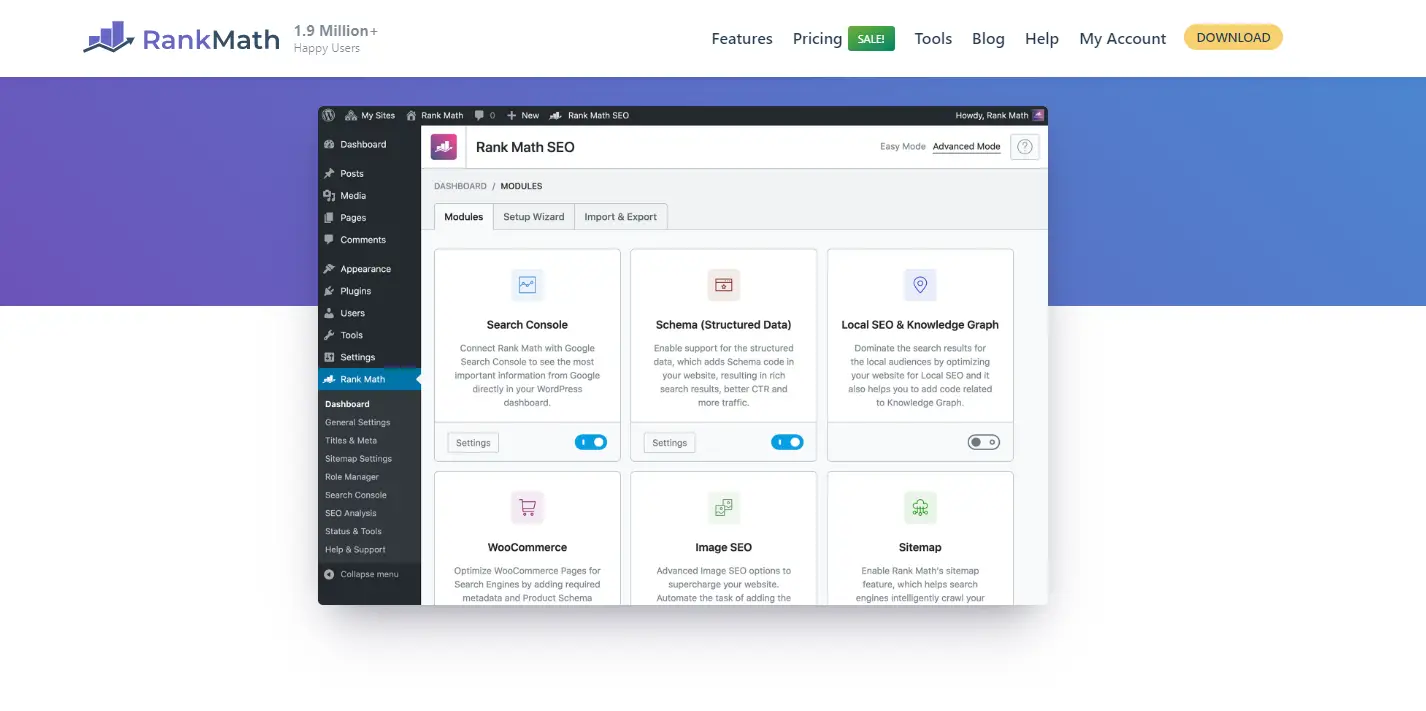 RankMath is similar to Yoast SEO reviewed above; however, with RankMath, you can get internal link suggestions using the free version of this plugin.
To use the internal linking feature, you need first mark any post that you want to build links to by checking the box in the WordPress editor that says "This is Pillar Content". Next, you need to navigate to the Titles & Meta > Posts section in the Advanced Mode and toggle the switch for the Link Suggestions feature to Activated.
Furthermore, you have two options to choose from for internal linking suggestions with this tool:
Titles: RankMath to look for link suggestions based on the title of the current post.
Focus Keywords: RankMath to look for link suggestions based on the focus keyword of the particular post.
You also have two additional options for inserting the suggested internal links tin your content:
Copy the link URL to your clipboard and add it in manually to the relevant anchor text.
Automatically insert the link in the content based on the recommended anchor text.
Finally, RankMath gives you a link counter in the posts/pages section of WordPress so you can quickly see the total number of internal, external, and incoming links for each article on your website.
RankMath is free to use with limited features and the yearly plans start at $499.
5. Internal Link Juicer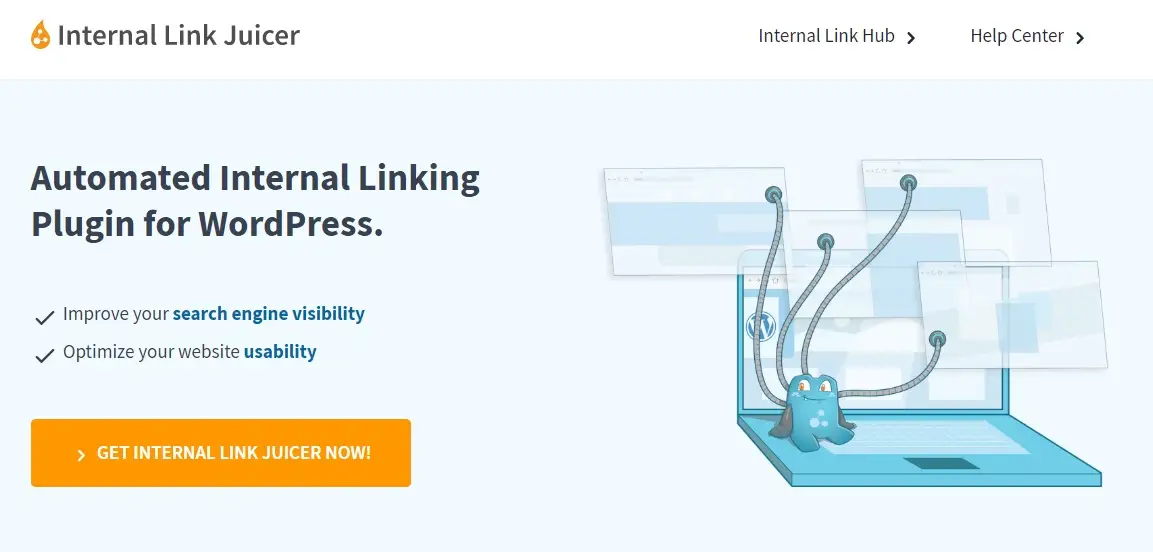 Sticking with the theme of WordPress Plugins, Internal Link Juicer is a beginner-friendly tool that automates the internal linking process throughout your entire website.
All you have to do is add your keywords, specify the URL you want each keyword to link to you, and the plugin will analyze your entire site; automatically adding links wherever those keywords appear.
You can think of Internal Link Juicer as a way to automatically create a Wikipedia style of internal linking on your website where the core topics (or entities) on each page are linked to their associated pages for the user to dive deeper into the site.
Still, just because the plugin does all the work for you doesn't mean you have to compromise control over your links. From diversifying your anchor text to ensuring links only appear on particular pages, every part of the process can be fully customized to your liking.
You can also specify how many times a particular word is linked within an article. For example, you may only want the first instance of a keyword linked internally while all other occurrences are ignored on the page. Or, you may want to specify a total of 3 link counts, where the keyword phrase is hyperlinked 3 times on the page before all other occurrences are ignored.
You can try Internal Link Juicer for free with limited features. A Pro plan costs $69.99 for a single site license.
6. SEOMater Internal Link Checker Tool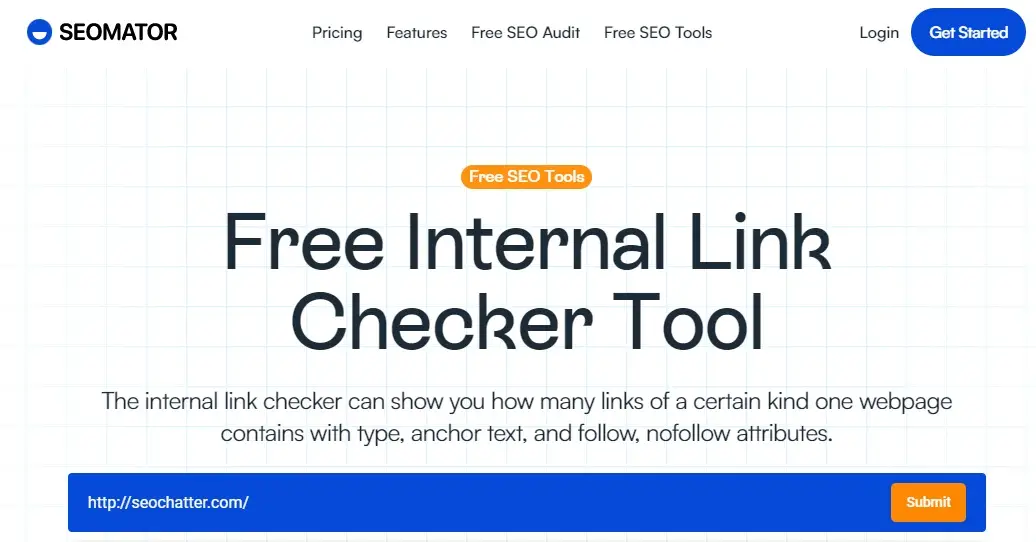 SEOMator offers a free link checker which provides a comprehensive overview of your backlinks, including a breakdown of each link's target page, follow attribute (dofollow or nofollow tag), and anchor text.
Although there isn't much you can do with this data within the platform itself, it still proves helpful in making informed decisions about optimizing your current backlinks. Plus, it's 100% free to use without having to sign up for an account or log into a dashboard to access the internal link checker tool.
The SEOMator platform also offers other free features, such as a backlink checker, keyword research, and page crawl testing. If you're bootstrapping your way to SEO success, try SEOMator today.
7. SiteChecker Pro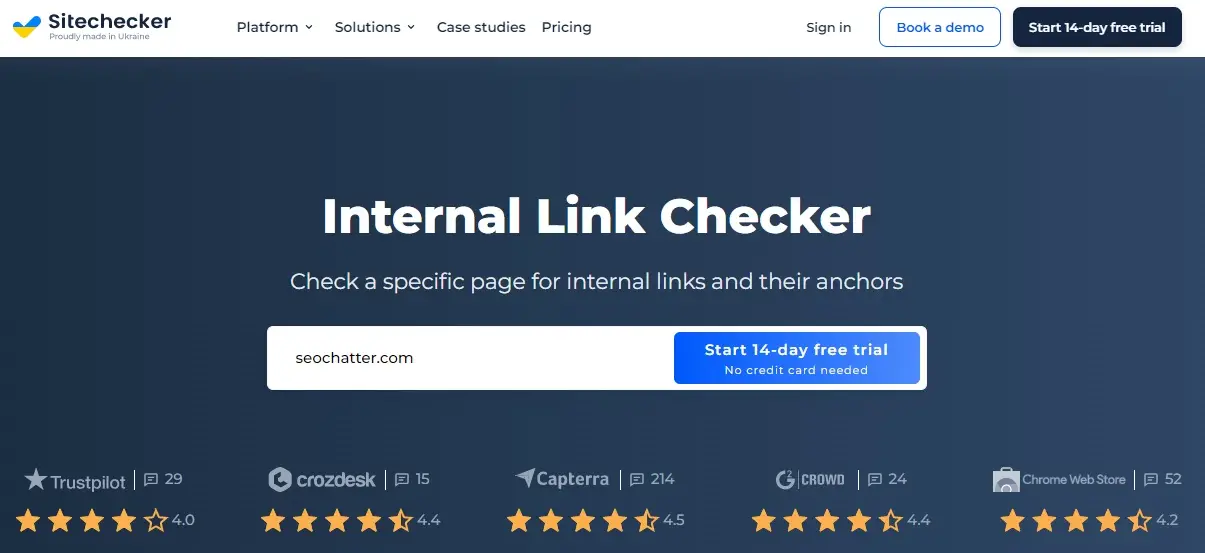 SiteChecker Pro earns its place in this SEO guide primarily because its internal link checking tool is incredibly fast, making it an excellent choice for busy site owners looking to enjoy the benefits of internal linking despite having limited time on their hands.
The SiteChecker Pro platform scans your entire site and provides an overview of each link's anchor text and follow tag. However, the main feature is the ability to check for broken links, links with exact anchor text, and other issues that may prevent you from getting the maximum value from your interlinked content.
You can test this tool by registering for a 14-day free trial of SiteChecker Pro. Should you choose to upgrade, plans start from $33 per month.
8. Surfer SEO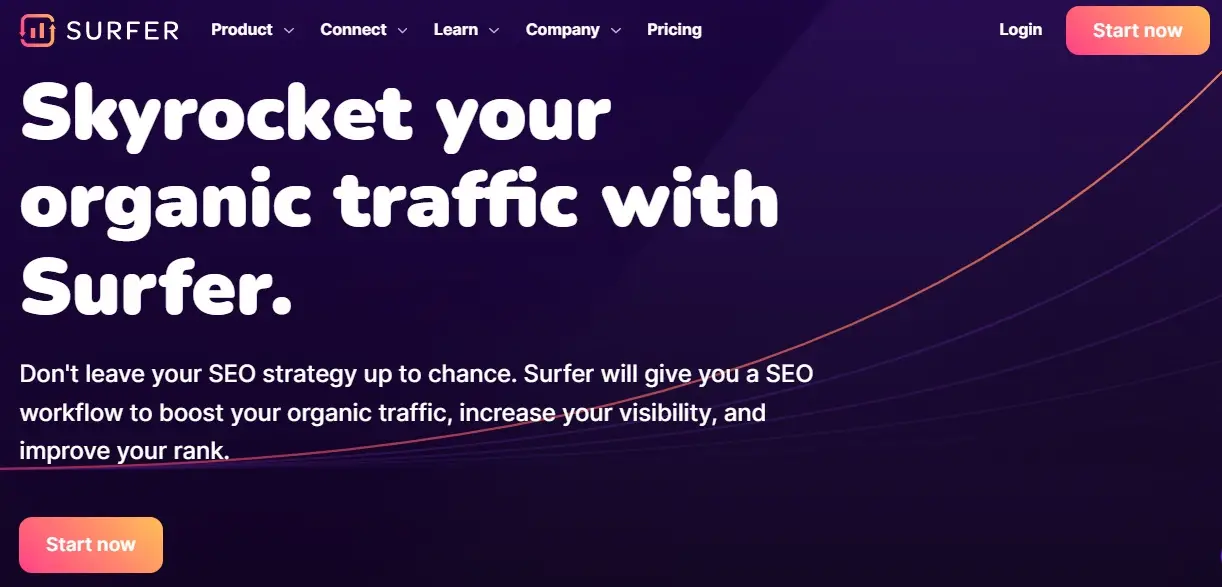 Surfer SEO is a top-rated content optimization platform that provides you with an overall content score for a page and recommendations for improving that score.
One of these recommendations is, of course, implementing internal linking best practices.
As part of the Audit feature, Surfer SEO can recommend which relevant pages should be linking to one another and even advise you on the best place to put each link within your content. This is a powerful feature to take advantage of while you're working on improving the on-page SEO factors for the rest of the content the Surfer SEO Audit recommends.
You can try Surfer SEO free for seven days. Plans start at $59 per month or $49 per month if paid annually.
Learn More About Internal Links
The links below explain more about internal links and how to optimize them correctly for SEO. Use these resources to improve your knowledge of the subject.
Internal Linking Tools for SEO Summary
We hope you enjoyed this guide on the best internal linking tools for SEO.
As you discovered, there are many top internal linking software options to choose from, with LinkWhisper, Semrush, and Yoast among the best solutions. Feel free to try any of thesr popular internal SEO linking tools you like the most or test them all to find the one best suited to your needs and budget.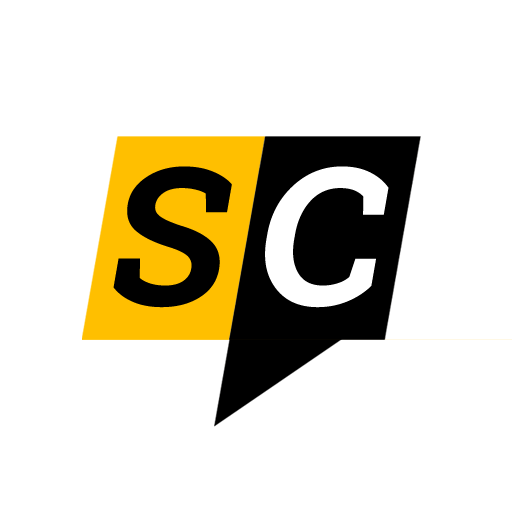 The Editorial Staff at SEO Chatter is a team of search engine optimization and digital marketing experts led by Stephen Hockman with more than 15 years of experience in search engine marketing. We publish guides on the fundamentals of SEO for beginner marketers.