This guide includes a list of the best Domain Authority checkers for SEO.
Below, you'll find the top Domain Authority tools you can use to check the DA score for any website. The recommendations on this page contain a variety of options to help you find the best Domain Authority analyzer for your search engine optimization needs and budget, including both free and paid tools for SEO.
Disclosure: This page includes affiliate links for a few of the Domain Authority checker tools. When you purchase a paid subscription, I may earn a commission.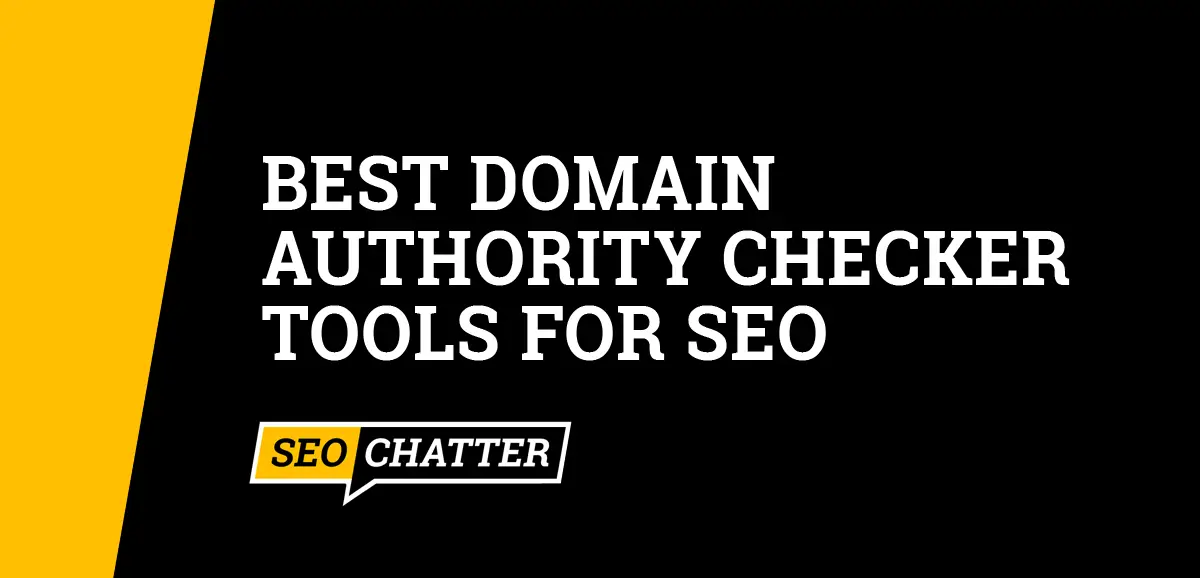 Best Domain Authority Checker Tools for SEO
1. SEO Review Tools
The best Domain Authority checker for SEO is the Website Authority Checker by SEO Review Tools because it's free to use without any restrictions. Some of the metrics that the website authority checker will analyze include the Domain Authority score, Page Authority score, and the number of external links pointing to the site.
Price: Free with unlimited use.
2. Moz
Another top tool for checking Domain Authority is the Moz Domain Authority Checker. This tool is one of the most popular and respected software in the SEO industry. In fact, Moz is the developer of the Domain Authority (DA) and Page Authority (PA) scores that other tools use the Mozscape API to report for their users.
Moz tracks websites and pages and creates custom reports to help you check your competitor's sites and your website's DA and PA scores.
Some insights you will receive when analyzing using the tool include lost and discovered links, top pages by links, keywords by estimated clicks, and top linking domains. Moz also provides you with free training information about how to utilize the tool so you can make the best of it for SEO analysis
Price: 3 free reports per day; Unlimited for Moz Pro subscriptions that start at $99 per month.
3. Mangools SiteProfiler
Mangools SiteProfiler is one of the best Domain Authority analyzers on the market with a simple user interface. It also comes bundled with four other powerful SEO analysis tools, including keyword research, SERP analysis, rank tracking, and backlink analysis tool.
The LinkMiner tool that comes with SiteProfiler analyzes backlinks, allowing you to check your backlink profile and those of your competitors to see the Domain Authority scores. You can also easily identify link building opportunities using this intuitive software.
Price: Free to try for 10 days; $29.90 per month for the basic plan.
4. SE Ranking
SE Ranking has a free backlink checker tool you can try with limits. If you like it, you should consider upgrading to a paid plan because it's one of the cheapest SEO tools on the market, with 35+ other SEO analysis and marketing features.
This software will analyze and present up-to-date data to help you stay on top of your backlink campaigns. You will get backlink information on text/image links, Page Trust and Domain Trust, do-follow and no-follow ratios, and referring domains. 
Domain Trust is SE Ranking's metric based on factors such as the domain's backlink profile quality. On the other hand, Page Trust measures page ranking potential based on page-level links and other elements. 
The Backlink Monitor can be paired with the Backlink Checker tool to track backlinks of interest daily automatically. It is easy to set up and use, and you get quality support whenever you need it.
Price: Free to try for 30 days using the SEO Chatter partner link. The essential plan starts at $39.00 per month if paid annually, a package that provides you with 40,000 pages for web audit, 250 keywords for a rank tracker, and a backlink gap analyzer. 
5. Ubersuggest
Ubersuggest is another top tool for checking Domain Authority because you can use it at no charge with daily limits.
You can see the DA scores for ranking sites while doing keyword research and the Backlink Discovery tool enables you to see what sites links to you and your competitors so you can boost your rankings on the search engines by building a better link profile. You can also check link history to understand how your competitors build links in the long run.
Another important metric you will benefit from when using this tool is the new and lost backlinks daily overview report. Your new backlinks should outweigh the lost ones for steady, positive growth. Otherwise, you will see a decline in your Domain Authority score.
Price: Free 7-day trial. The basic plan costs $12 per month and includes a backlink history of up to 3 years, 2,000 backlink rows, new and lost links for 30 days, and 2,000 rows worth of data exporting per report.
6. SEO PowerSuite
The SEO PowerSuite Domain Analysis Tool is a popular DA checker that can be downloaded to your computer. You can check your competitor's inbound links through the SEO Spyglass and clean up any spammy links that may cause Google to penalize your site directly from the software. 
When you use the tool to calculate Domain Authority, you get the summary displayed on a visually pleasing dashboard. Through this tool, you can review your link building campaign and refine it alongside your ranking keywords and other factors that affect ranking.
Price: Free and paid plans. The free version is good for most site owners. The paid plan costs $299 a year for unlimited use.
7. The Hoth
The Hoth Domain Authority Checker is a powerful tool that measures the probability of a domain ranking well in the search results and the strength of specific pages.
This tool has no cost and can check Domain and Page Authority metrics for several URLs. You can also assess the number of external links and enter up to 10 URLS which you can compare simultaneously. You can enter the URLs you intend to check line by line and then hit the button to generate metric reports for MozRank, Moz PA and DA, and external links
Price: Free with unlimited use.
8. Semrush
The Semrush Domain Overview Report gives you quick access to a complete analysis of your domain and that of your competitors. You can check aspects related to Domain Authority, such as online visibility, and analyze how your domain metrics and those of your competitors have grown over time.
With this tool, you can discover some of the top keywords that bring organic and paid traffic to a site. You can also compare your domain's organic and paid growth across a geographic region or market and report your findings to CSV or XLS. One unique feature of the Semrush tool is that you can request a free, private demo of how the platform works to make sure it works for your needs.
Price: Free 14-day trial using the SEO Chatter partner link. Paid plans start at $119.95 per month.
9. Ahrefs Authority Checker
The Ahrefs Authority Checker is another tool you can try before you buy. Ahrefs uses a proprietary Domain Rating for websites which is its own version of the Domain Authority score by Moz.
The Domain Rating score is calculated by looking at unique domain links to your website, the authority of the linking domains, and how many unique domains the sites link to. The scores are measured on a scale of 1-100.
Through Ahrefs, you can track your keywords and backlinks and do the same for your competitors. One of the most outstanding qualities of Ahrefs is that the tool provides high-quality, accurate, and current backlink checks on a daily basis. 
Price: Paid plans start at $99 per month.
10. Linkody
The Linkody Website Authority Checker is another DA analysis tool you should consider because it simplifies the backlink-checking process.
This tool is great for analyzing DA as it notifies you immediately you gain or lose links and gives you a chance to look at what your competitors are doing. You can also easily pinpoint spammy links and deal with them quickly, making this a handy tool to help improve your SEO efforts.
One unique feature of this Domain Authority tool is that it allows you to set up email notifications to receive a daily report of how your link profile is fairing in real time.
Price: Free and paid plans. The basic plan costs $14.90 per month.
Learn More About Domain Authority
The links below explain more about Domain Authority and how to use it correctly for better search engine optimization. Use these resources to expand your knowledge on the subject.
Domain Authority Checker Tools For SEO Analysis Summary
I hope you enjoyed this guide on the best Domain Authority checkers for SEO.
As you discovered, there are many Domain Authority tools to choose between that allow you to check the DA scores for search engine optimization analysis. Feel free to give the top recommendations a try or test them all to find out which DA checker tools work best for your needs.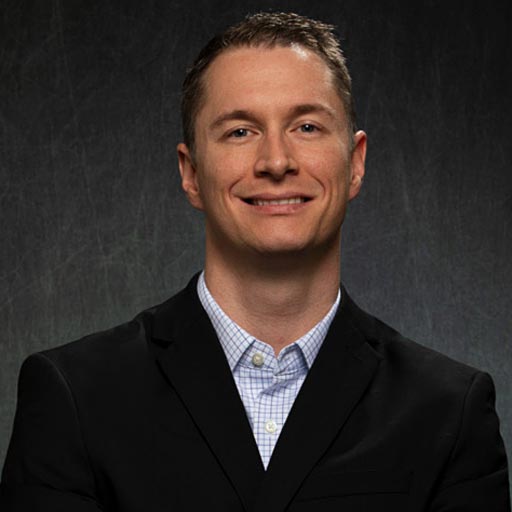 Stephen Hockman is an entrepreneur and founder of SEO Chatter. He specializes in search engine optimization and digital marketing and has been fascinated with SEO since 2005. His goal is to share the best tips and news about search engine marketing to help you get more website traffic.