This guide includes a list of the best dofollow link checkers for SEO.
Below, you'll find the top dofollow link checker tools you can use to improve your website's search engine optimization (SEO) strategy. The recommendations on this page contain a variety of options to help you find the perfect dofollow backlink analyzer for your digital marketing needs and budget.
Disclosure: This page includes affiliate links for a few of the dofollow link checkers. When you purchase a paid subscription, I may earn a commission.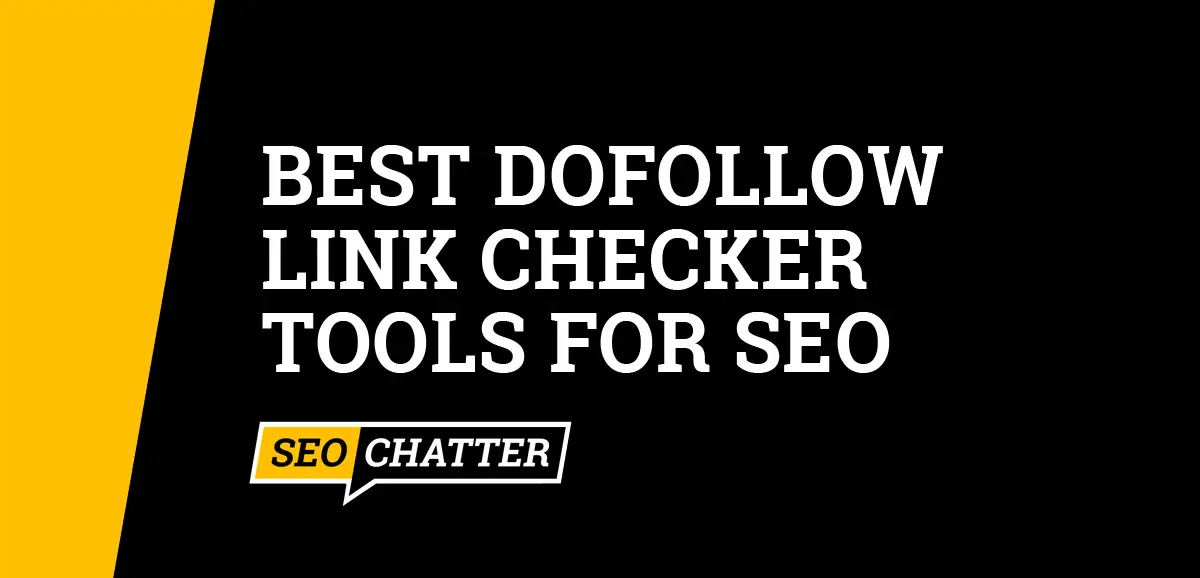 Best Dofollow Link Checker Tools for SEO
1. SEO SpyGlass
The best dofollow link checker for SEO that's completely free to use is SEO SpyGlass. It provides a ton of important backlink analysis data for any website.
With SEO SpyGlass, you'll be able to instantly review your website's linking history and evaluate the quality of referring domains to see which pages bring in the highest number of backlinks and referral traffic. It also offers a backlink checker that enables you to build quality backlinks with minimal effort; you'll be able to analyze and diversify your anchor text and disavow backlinks from spammy websites with a high penalty risk.
Price: Free with limits or $99 per year without limits.
2. SE Ranking
Another top tool for analyzing dofollow links is SE Ranking, which comes bundled with 35+ other SEO analysis and marketing features.
SE ranking offers 100% accurate keyword rank tracking, competitive research tools, and backlink checking and monitoring for a nearly infinite number of keywords. You can also use SE Ranking to run a detailed backlink analysis against key parameters like dofollow vs nofollow link ratio, anchor texts being used in backlinks, Domain Trust and Page Trust scores, etc.
This SEO software also allows you to compare your backlink profile with up to five competitors using the backlink gap tool to help you find out which backlink types you need to improve your website's rankings in the search engine results pages (SERPs).
Price: $49 per month with 250 tracked keywords.
3. Mangools LinkMiner
If you're looking for a good dofollow backlink checker with a highly intuitive user interface, Mangools LinkMiner makes it easy to mine your competitors' most powerful backlinks.
With LinkMiner, you'll be able to easily preview the referring website's link directly in the tool without opening a new tab, and the anchor text for the dofollow link will be highlighted so you can see how it's being used on the page.
You can also save URLs for the sites you'd like to be linked from and evaluate the strength of backlinks based on Citation Flow, Trust Flow, and other well-established SEO metrics.
Price: Mangools Basic service costs $29.90 per month and includes 100 keyword lookups every 24 hours.
4. MonitorBacklinks
MonitorBacklinks is also one of the best dofollow backlinks trackers on the market. You'll know each time new backlinks direct traffic to your site, and you'll be able to quickly identify high-quality sites to contact for outreach and link building.
Monitor Backlinks allows you to import data from Ahrefs, Google Search Console, Majestic, and Moz to manage all your backlink data in a single, easy-to-use interface.
You can also easily track your keyword rankings over time, reverse-engineer your competitors' keyword and backlinking strategies, and disavow backlinks from spammy websites.
Price: Monitor Backlinks offers a free 30-day trial and service plans starting at $25 per month.
5. Ubersuggest
Ubersuggest makes a popular dofollow link checker tool you can try for free. Ubersuggest makes it easy to monitor your website's SEO health, and you can track your backlink traffic on a daily basis.
The user interface makes organizing your keyword research and optimized content easy, and you'll receive instant alerts about critical issues that demand your immediate attention. You'll also be able to use the backlink discovery tool to track your competitors' link-building activity and identify new domain-level and URL-specific linking opportunities.
Price: Ubersuggest offers a free 7-day trial and service plans starting at $29 per month.
6. LinkGraph
LinkGraph is another top tool for checking dofollow links because you can use it at no charge. However, the best part of this software is that it also has a toxic backlink analyzer that allows you to check the domain and page-level metric information for a specific URL to identify any toxic links or poor-quality links in the linking site's backlink profile.
LinkGraph takes an industry-specific approach to help you outrank your competitors by offering data-driven SEO and high-quality content to elevate the quality signals for the following four core areas:
Authority
Content
Page Experience
Industry's standards
LinkGraph helps you optimize your content to increase organic traffic and earn high-quality backlinks from reputable publications. They also offer excellent backend support to help you improve load times and mobile usability and convert clickthroughs into sales or subscriptions.
Price: LinkGraph's SearchAtlas Starter plan is free to try, and monthly service plans start at $48 a month.
7. Sitechecker
Sitechecker is a dofollow backlink checker that gives you an initial website scan without having to pay for the data. Once the audit is complete, you'll get a detailed backlink report with dofollow links and nofollow links as well as the total number of backlinks and referring domains.
Sitechecker offers a Chrome Extension that allows you to check keyword density, meta tags, and page speed with just one click and a website safety checker to test websites for potential security issues.
Sitechecker makes it easy to collect all your backlinks in one place, and the backlinks anchor cloud helps you identify the anchors most frequently used in backlinks to your site. You can also monitor which of your competitors' landing pages are backlinked most frequently, identify lost or broken backlinks, and determine which link-building activities improve your website rankings most effectively.
Price: Sitechecker offers a free 7-day trial and plans starting at $23 a month.
8. Ahrefs
Ahrefs is one of the leading dofollow backlink analysis tools for professional SEOs that gives an in-depth look into the link profile of any website or URL. However, it is a bit pricey for general users.
With Ahrefs, you'll begin by auditing your content to see how it performs compared to your competitors. You'll see which high authority domains are backlinking to your competitors and identify the keywords that are most likely to improve your ranking in organic search results. You'll also be able to discover which keywords your competitors are bidding on and where they're funneling their pay-per-click (PPC) advertising traffic.
Price: Service plans begin at $99 per month, and you'll receive two months of service free when you pay annually.
9. Semrush
Semrush is another good tool for analyzing and checking dofollow links. You'll be able to run an in-depth website audit based on 130+ checks and get specific link prospecting and outreach recommendations.
Semrush also offers tools to clean up your backlink profile, create and track PPC campaigns, and compare the effectiveness of your link-building efforts head-to-head with up to five competitors. It's a complete SEO and digital marketing suite of tools that are unmatched in the marketplace and worth every penny for a monthly subscription if you can afford it.
Price: Semrush offers seven free days of full access to all toolkits and service plans starting at $119.95 a month.
10. Moz
Moz has one of the largest backlink databases in the world. In fact, many SEO tools, like several previously mentioned on this list, source the dofollow and nofollow link data from Moz by connecting to its Mozscape API.
With the Link Explorer feature, you can compare your website's link profile to your top four competitors and discover new competitive linking opportunities. Moz will crawl your site on demand and help you discover technical issues such as spammy or broken backlinks, and identify ways to improve your website's page authority and domain authority.
You'll also be able to discover thousands of new top-performing keywords to target and track their performance across over 170 search engines if you invest in a Moz paid plan.
Price: Moz offers a basic plan for $99 a month or $79 a month if you pay yearly.
Learn More About Dofollow Links
The links below explain more about dofollow links and how to use them correctly for better search engine optimization. Use these resources to expand your knowledge on the subject.
Dofollow Link Checkers For SEO Summary
I hope you enjoyed this guide on the best dofollow link checkers for SEO.
As you discovered, there are many dofollow backlinks checkers to choose between that can help you improve your search engine optimization strategy. Feel free to give the top recommendations a try or test them all to find out which dofollow link checking tools work best for your needs.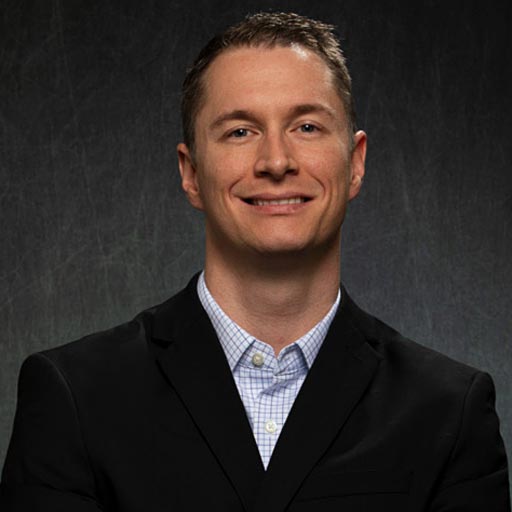 Stephen Hockman is an entrepreneur and founder of SEO Chatter. He specializes in search engine optimization and digital marketing and has been fascinated with SEO since 2005. His goal is to share the best tips and news about search engine marketing to help you get more website traffic.