This guide includes a list of the best backlinks checkers for SEO.
Below, you'll find the top backlink analysis tools you can use to check the link profile for any website. The recommendations on this page contain a variety of options to help you find the best backlink analyzer for your off-site search engine optimization needs and budget, including both free and paid tools for SEO.
Disclosure: This page includes affiliate links for a few of the backlink checker tools. When you purchase a paid subscription, I may earn a commission.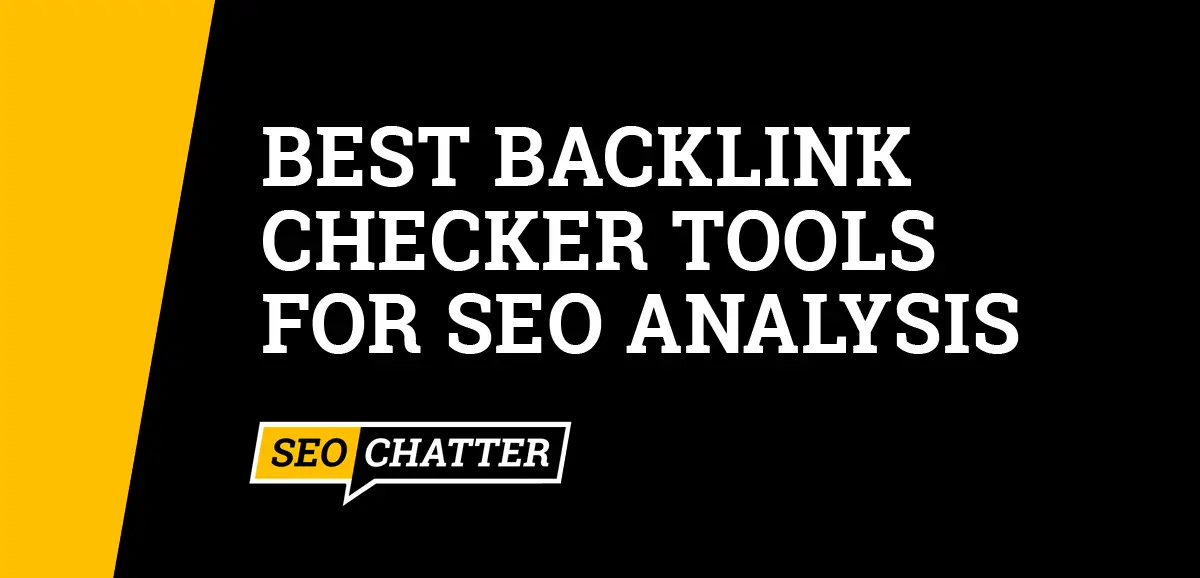 Best Backlink Checker Tools For SEO
1. SE Ranking Backlink Checker
SE Ranking has one of the best backlink checkers for the most affordable price. In fact, many SEO strategists have been switching to SE Ranking from Ahrefs (mentioned next) because the backlink data is so good for off-page search engine optimization analysis for a fraction of the monthly subscription.
SEO Chatter readers can try SE Ranking for free for 30 days using the link above to explore all of its capabilities. You'll also get to test 35+ other SEO analysis tools, including keyword research, site auditing, rank tracking, content optimizer, marketing planner, and more.
The top features of the SE Ranking backlink analyzer include:
Domain Trust score
Page Trust score
Anchor text
Dofollow vs nofollow links
First seen and last seen dates
Number of domains, IPs, and subnets
SE Ranking plans are fully customizable to meet your needs and budget. The Essential Plan, for example, starts around $29 per month with 250 weekly keyword rank checks. You can increase the frequency of checks to daily or every 3 days, as well as boost the number of keywords to track, for a higher monthly cost.
2. Ahrefs Backlink Analysis Tool
Ahrefs is one of the most popular backlink analysis tools on the market, and the Link Explorer feature is used heavily by professional SEOs and agencies to get important insights for strategic link building.
Ahrefs has more than 10 billion pages indexed in its database and crawls 30 million new pages every 24 hours. This software is also packed with other top features like Keyword Explorer, Site Auditor, Rank Tracker, and Content Explorer to help you research and optimize your website to achieve higher rankings and organic traffic from search engines like Google, Yahoo, and Bing.
Pricing starts at $99 per month for 2,500 backlink rows per report and 500,000 export rows per month. If you go above those limits without upgrading your plan, the extra data you analyze is automatically charged on a pay-as-you-go basis.
3. Mangools LinkMiner
LinkMiner by Mangools is another top option for a backlink checker tool. You can try it at no charge for 10 days with no credit card needed using that link.
LinkMiner is priced similarly to SE Ranking ($29.90 per month if you pay annually) but only comes with 4 additional SEO analysis tools for keyword research, rank tracking, SERP analysis, and site profiling. However, it's still a great software for backlink checking and has one of the most user-friendly interfaces in the industry.
The most helpful aspect of LinkMiner when analyzing backlinks is the website preview feature. When you click on a backlink in the data table, it brings up a preview pane of the linking page and takes you directly to the location where the backlink appears on the page. This allows you to check how the link is being used with the surrounding context.
As for the backlink metrics you can check, LinkMiner displays the anchor text, link strength score, Citation Flow, Trust Flow, number of referring domains, number of referring IPs, and allows filter by new links vs lost links, dofollow links vs nofollow links, and more.
4. SEO SpyGlass Backlink Analyzer
Next up in this list of the best backlink analyzer tools is SEO SpyGlass by SEO Powersuite. This powerful software allows you to do comprehensive backlink research for up to 1,100 backlinks and add 2 sites for domain comparison at no charge. Paid plans start around $99 per year to remove backlink checking restrictions.
In addition to displaying the common backlink metrics like the number of referring domains, backlink total, anchor text, authority scores, etc, SEO SpyGlass also provides two other important features:
Viewing the exact number of visits a specific backlink brings
One-click penalty risk update that shows you the percentage of risk your website has for a ranking algorithm penalty based on the quality of the incoming links.
What also makes this backlink checker stand out from the other recommendations on this page is that its downloadable software that you use on your personal computer, rather than logging into a website and using the tool in the cloud.
5. Google Search Console
Google Search Console is another worthy mention as one of the best backlink checker tools that any website owner can take advantage of for off-site link analysis. Plus, it has the most accurate data for which inbound links the search engine crawler is indexing for your website and deems important for your rankings.
You can navigate to the Links report and choose either the Top Linked Pages or Top Linking Sites to get specific insights into where backlinks are coming into your website and which sites are sending those inbound links.
The only drawbacks to this backlink analyzer are that you cannot check the backlinks for domains you do not control and it doesn't report every single link pointing to your website like the other backlink audit tools listed in this review guide. However, every serious website owner should connect their sites to Google Search Console because it's free to do so and new features are being added each year that make it more useful for off-page SEO.
6. Moz Link Explorer
Moz labels itself as the world's best backlink checker with over 40 trillion links in its database. It's one of the top software used by SEO experts and the Link Explorer tool is instrumental in backlink audits that display important Page Authority and Domain Authority scores that correlate to how well a website and its individual page can rank in the SERPs.
One thing to keep in mind; however, is that Moz is primarily a backlink profiling tool. It does have keyword research and rank tracking capabilities, but most SEO professionals purchase a Moz Pro subscription to get access to the most accurate link data in the world.
The Standard Plan starts at $99 per month with 5,000 backlink queries and 10,000 backlink rows per query each month. The next plan up is Medium Plan which boosts those limits to 20,000 backlink queries with 40,000 rows per backlink query per month.
7. Semrush Backlink Analytics
If you're looking to buy into one of the best backlink analysis tools on the market that also comes with every other SEO research application you'd ever need for digital marketing, then Semrush is going to be your top choice.
Semrush Backlink Analytics report is where you'll start to quickly evaluate and compare backlink profiles in-depth, using one of the most up-to-date backlink checkers in the industry. It also includes every single key backlink metric you need for accurate analysis. Note: You can try Semrush for free using the link above by registering for a new account and get 10 free requests.
Now, Semrush comes with 40+ other digital marketing tools for SEO, paid advertising, and social media marketing. The top features for our use include backlink gap analysis, on-page SEO checker, content writing assistant, keyword research, rank tracking, and local SEO list management. The base rate for all of this is $119.95 per month.
8. Ubersuggest Backlink Analyzer
If you don't like monthly subscriptions, Ubersuggest may be the top backlink analyzer for you. It offers lifetime deals for individuals ($290), small businesses ($490), and enterprise-level organizations ($990). Compare that to the monthly subscription fees that start at $29 per month and go up to $99 per month.
For the price, Ubersuggest is a strong competitor to the rest of the backlink auditing tools on this list that comes bundled with other SEO software. With Ubersuggest, you can conduct extensive keyword research, track organic rankings, perform website audits, estimate traffic, and more.
As for the backlink analyzer, Ubersuggest provides these key metrics:
Domain score
Page score
Total number of backlinks
Number of referring domains
Organic traffic volume
Source page
Anchor text
Link type
First seen date
Last seen date
Dofollow vs nofollow link filtering
9. Majestic Backlink Checker
Majestic launched a backlink checker tool in 2008 and has made a strong name for itself in the SEO industry for developing proprietary Trust Flow (TF) and Citation Flow (CF) scores, which have become benchmarks for SEO professionals worldwide.
In fact, many other backlink analysis applications source the TF and CF data from Majestic's API for use in their tools. Link strength metrics like Citation Flow and Trust Flow attempt to measure the PageRank power of a web page based on the number and quality of links going to or coming from other pages on the Internet.
If all you're looking for is a good backlinks auditing tool without any other SEO analysis features, then Majestic is a great choice. The Lite Plan starts at $49 per month and you can try this expert-level checker at no charge by registering a new account.
10. Monitor Backlinks Tool
My final recommendation for a backlink checking tool is Monitor Backlinks, which is a good alternative to Majestic and Moz if you want access to key metrics from their databases for a much lower cost.
Monitor Backlinks displays Majestic's Trust Flow and Citation Flow ratings as well as Moz's Spam Score. This allows you to find the good and bad backlinks for your website and the competition to create a more effective link building strategy without having to invest in two separate tools.
With this checker, you can reverse engineer your competitors' keywords and backlink strategies to find out what's working best for their rankings in Google. Then, you can apply those same link building tactics to your own site for faster results.
As for price, there are three ways to adjust your subscription to save money on a Monitor Backlinks plan:
Pay yearly vs monthly
Choose to track competitors or not
Customize the number of domains you want to manage
The Starter Plan, for example, includes these features:
1 monitored domain
 2,500 total backlinks reported
 2,000 daily backlink rows
 50 tracked keywords
$20 per month; for $5 more you can track 2 competitor domains
Learn More About Backlinks
The links below explain more about backlinks and how to use them correctly for better search engine optimization. Use these resources to expand your knowledge on the subject.
Backlink Checker Tools For SEO Analysis Summary
I hope you enjoyed this guide on the best backlink checkers for SEO.
As you discovered, there are many top backlink analysis tools to choose between that allow you to check the link profile for any website to get valuable off-page search engine optimization data. Feel free to give any one of these top recommendations a try or test them all to find out which backlink checker tool works best for your needs.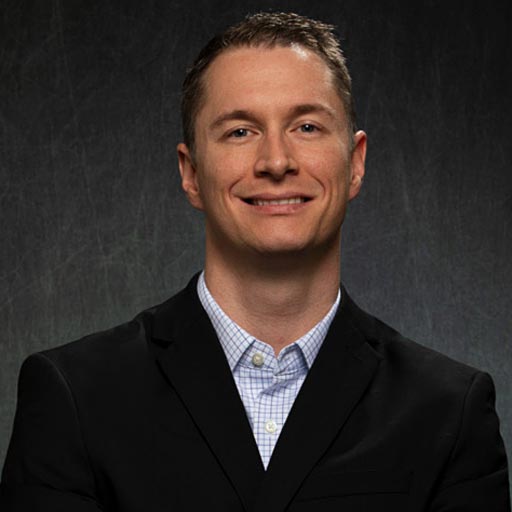 Stephen Hockman is an entrepreneur and founder of SEO Chatter. He specializes in search engine optimization and digital marketing and has been fascinated with SEO since 2005. His goal is to share the best tips and news about search engine marketing to help you get more website traffic.