This guide includes a list of the best anchor text distribution checkers for SEO.
Below, you'll find the top anchor text tools you can use to improve your website's search engine optimization strategy. The recommendations on this page contain a variety of options to help you find the perfect anchor text optimization checker for your digital marketing needs and budget, including both free and paid tools for SEO.
Disclosure: This page includes affiliate links for a few of the anchor text checker tools. When you purchase a paid subscription, I may earn a commission.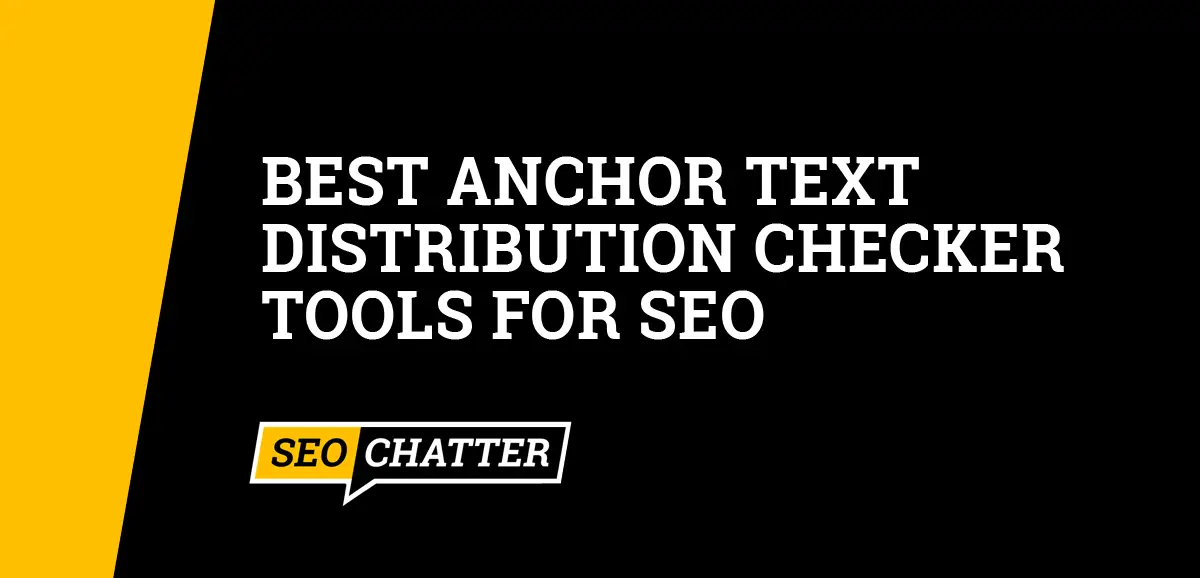 Best Anchor Text Distribution Checker Tools For SEO
1. Small SEO Tools
The best anchor text distribution checker for SEO that's free to use is Small SEO Tools. It's a free tool that analyzes links and generates detailed reports with insights into your anchor text mix.
This includes an overview of:
Anchor Texts: This reports the anchor text being used in backlinks.
Domains No: This reports the number of referring domains.
Backlinks No: This reports the total number of backlinks pointing to the website, which includes multiple links from the same domain.
First And Last Seen: This reports when the first anchor text link was crawled and when the last time it was seen.
2. SEO SpyGlass
Another top anchor text tool is SEO SpyGlass, which you can use at no charge. This software lets you analyze the anchor link texts and associated URLs for both your website and your top competitors to find out what's working best for them in the SERPs.
With SEO SpyGlass, you can uncover all the backlinks pointing to any website quickly and easily with a few clicks. It helps you determine which types of anchors are driving the most referral traffic and how each link affects your website's ranking performance.
The ultimate goal of SEO SpyGlass is to help you uncover the best anchor texts for SEO so you know which keywords to optimize your website for during a link building campaign.
3. Link Whisper
Link Whisper is your best option for WordPress sites if you're looking for a good anchor text optimization checker for internal linking.
A few key highlights of this tool include:
With its internal links reporting feature, you can easily find and fix broken links on your website.
It provides quick suggestions for linking to old posts that need more internal link equity.
It automatically suggests linking from relevant keywords for SEO.
You can add target keywords for improved internal link optimization.
Link Whisper is a top choice at an inexpensive price that can help you create better internal optimization content strategies to help boost your website's SEO performance by ensuring optimal anchor text distribution happens across your site.
With its simple interface and easy-to-use features, finding the best anchor link text for each link becomes effortless. And reporting and automation features make optimizing internal links make this time-consuming task a breeze to help you create a better user experience for your visitors while also increasing keyword rankings in Google.
4. SE Ranking
SE Ranking is one of the most affordable anchor text distribution tools on the market and includes 35+ other SEO analysis features. (Note: SEO Chatter readers can enjoy a 30-day free trial using that link.)
For each domain, you can get an in-depth report on the anchor link texts and the exact number of backlinks and referring domains using those anchor tags. The tool also shows the percentages for each of the anchor links. You can also filter the types of anchor text by word length (e.g., one word, two words, three words, or four words).
If you want comprehensive data on the quality of your backlinks, including Domain Trust and Page Trust, the SE Ranking is a good tool to try. It also offers an accurate ratio between dofollow and nofollow links as well as a backlink gap analyzer to check your competition's backlinks to identify new link opportunities for your website.
5. Anchor.ly
Anchor.ly is also one of the best anchor text checkers for link building that's fresh to the market. What makes it stand out from the other recommendations on this list is a popular feature that includes using trigger words to catch specific anchor texts for SEO while analyzing the distribution.
Some other good features include:
Quick Analysis: Based on more than 20 different parameters, Anchor.ly provides an in-depth analysis of your anchor texts to ensure maximum performance.
Filtering: Filter easily through the main types and subtypes of anchors present for your website.
Comparison: Compare the data of different projects by using the comparison tool.
Keywords: Find anchor texts related to a specified target keyword for more accurate results.
Modification: Change any attributes of your anchor text if you find discrepancies with the analysis results.
Exporting And Downloading: Export all data into charts like PNG, SVG, and CSV formats, or download detailed PDF reports. All the keywords data can be used for further analysis and insight.
6. Semrush
Semrush makes one of the most popular anchor text optimization tools in the SEO industry with more than 40 marketing analysis tools. One of which is the Backlinks Anchors Report.
With the Backlinks Anchors Report, you can get a quick list of the top anchor text used in the backlinks pointing to your domain. It also shows the number of referring domains, total backlinks, first seen date, and last seen date.
An interesting feature of Semrush's Backlinks Anchor Report is the inclusion of "empty anchor" entries. These are caused by links with no anchor text, which happens for one of two reasons:
A complete URL is linked from the source page.
An image link that doesn't contain anchor text.
To conduct further research on the backlinks pointing to your website or a competitor's, you can click on other reports tabs such as:
Referring Domains
Referring IPs
Outbound Domains
Index Pages
Competitors
7. Ahrefs
Ahrefs is the top competitor for Semrush regarding SEO auditing, link building, content optimization, and analyzing backlink anchor text. The tool allows you to view your anchor text distribution across all websites linking to any URL for comparison and analysis.
Ahrefs offers a monthly subscription that gives you access to these types of features:
Seeing how many exact match, partial match, and branded anchor text links are in the backlink profile.
An anchor text cloud that shows what words and phrases are most commonly used to link back to your web pages, giving you valuable insight for off-page search engine optimization.
You can monitor your site for potential negative SEO attacks by entering your domain into Site Explorer and going to the Anchors report to look for unnatural or irrelevant anchors.
The percentage of backlinks and referring domains for each anchor is reported so you can quickly check for over-optimization of links, which could result in a penalty from the search engine algorithms.
You can check anchors for your competitor's websites to find patterns in exact match anchors, naked URL anchors, branded anchors, and other relevant anchor text ratios that you can copy for your link building campaigns.
8. Ubersuggest
Ubersuggest is another top anchor text distribution checker for SEO because it's easy to use and offers great insights for a cheap price.
All you have to do is enter the URLs you want to track and Ubersuggest will quickly generate a comprehensive report that includes the number of backlinks for each link and the top domains linking to them.
Ubersuggest also shows other data points such as total monthly searches, estimated website traffic, competitor analysis, and more. This makes it easy to compare different URLs or determine which keywords are driving the most traffic.
Plus, Ubersuggest offers several daily checks for free, allowing you to get quick insights without paying for additional services if your marketing budget is tight right now.
9. Moz
If you want a good anchor text checker to help you with SEO, Moz's Link Explorer is another popular choice. In fact, Moz has one of the largest backlink databases in the world; making it the top trusted tool for anchor tag analysis by leading experts in the SEO industry.
To try out this powerful software, grab a trial account, then navigate to the Link Explorer. Next, follow these steps to see your site's anchor text:
Select the desired search scope from the drop-down menu: root domain, subdomain, or exact page.
Enter your target website in the search box and click Analyze.
A list of anchor texts will appear, sorted by the number of linking domains connected to that website as well as the number of links that are dofollow links.
You can also view top anchor links by Page Authority score so you can find out which anchor texts are sending strong relevancy signals to the target page.
10. Mangools Site Profiler
Mangools offers a suite of SEO analysis tools, including an anchor text optimization checker called Site Profiler. (Try it at no charge for 10 days using that link.) It's one of the most user-friendly software on the market for checking and tracking the anchor links for your own website and your top competitors.
You can use the Site Profiler tool to check the distribution of your anchor text and ensure that you're not over-optimized for any one particular keyword. It provides the top 100 anchors, categorized into all anchor types, branded, naked and other.
You can also sort results by referring domains (RD), the total number of particular anchor texts, and see their percentage (or ratio). Other important features for checking anchor text distribution include dofollow vs nofollow link percentages, active vs deleted links ratio, and key SEO metrics like Citation Flow and Trust Flow.
With Site Profiler, you can analyze your anchor texts in all sorts of ways to ensure you're optimizing them correctly for the best results during a link building campaign. Plus, there's a 10-day trial with no credit card needed.
Learn More About Anchor Text
The links below explain more about anchor text and how to use it correctly for better search engine optimization. Use these resources to expand your knowledge on the subject.
Anchor Text Checker Tools For SEO Summary
I hope you enjoyed this guide on the best anchor text distribution checkers for SEO.
As you discovered, there are many anchor text tools to choose between that allow you to check the distribution of keywords in your website's anchor text links for on-page and off-page search engine optimization. Feel free to give the top recommendations a try or test them all to find out which anchor text checker tools work best for your needs.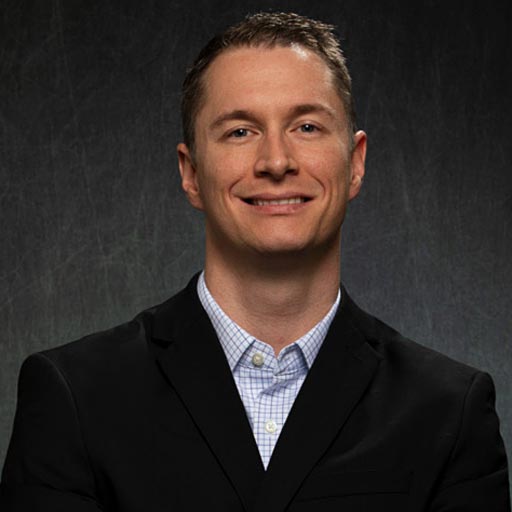 Stephen Hockman is an entrepreneur and founder of SEO Chatter. He specializes in search engine optimization and digital marketing and has been fascinated with SEO since 2005. His goal is to share the best tips and news about search engine marketing to help you get more website traffic.