What are the benefits of local SEO for small business?
This question comes up often when store owners and managers are trying to attract more local customers to their business through search engines like Google, Yahoo, and Bing.
And reaching locals should be a top priority when it comes to marketing your small business in a particular city or town to increase brand awareness and sales.
As you'll discover below, there are several advantages of local SEO that have an immediate effect on your business' visibility to the public when you optimize your website to make your location visible to potential customers who may want your goods or services through an online search.
So let's dig into the top local SEO benefits as well as some simple tips you can use to do local search optimization for your small business today.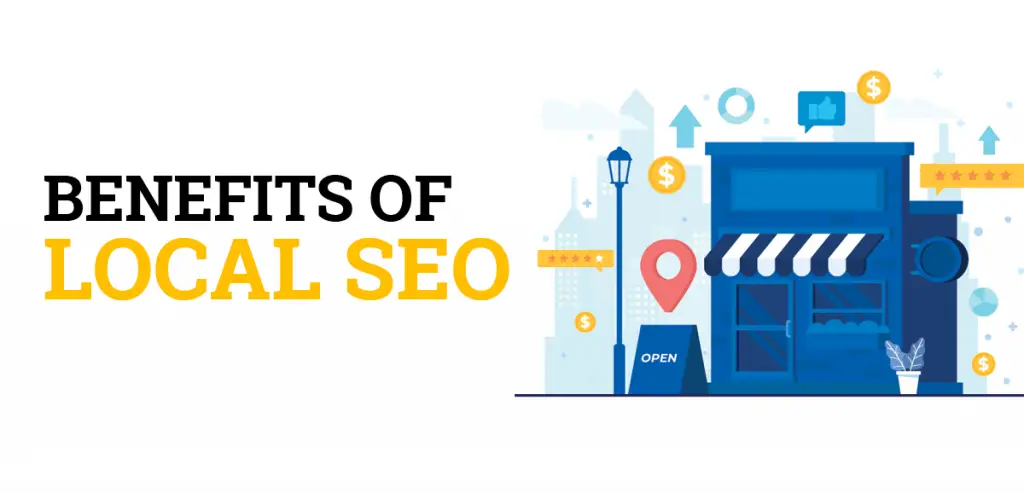 Benefits of Local SEO
Whether you are a small taco restaurant in Topeka, a wedding photographer in Washington, or a plumber in Portland, local SEO can do wonders to help your business rank higher in the search engine results pages (SERPs).
It may seem like an insurmountable task to compete against larger and more well-established companies, but local SEO gives everyone a fighting chance to win new customers.
While there are dozens and dozens of benefits to local SEO, these are some of the most compelling:
Attract More Local Customers
One of the first benefits of local SEO is that it gets more people to find and click on your website. Moreover, the people that will be clicking on your site are likely already interested in your services or your products.
When your small business website ranks higher in the SERPs, you attract more potential customers who are now on your web pages and could be buying from you.
Make Your Small Business Visible to the Right Buyers
When selling anything, it only makes sense to put products in front of people who are searching for them. This includes online.
By having a local SEO-optimized website, that is exactly what you will be doing. You will get more targeted traffic to your website by increasing your visibility in the search engines. And the more site traffic you have, the stronger your site becomes, which can lead to higher conversions.
Increase Your Local Conversions
Another one of the top advantages of local SEO is drawing more people to your site who are already interested in your products, which means you will have more conversions. You are getting visitors who are likely ready to buy from your business that same day or in the near future.
Make Your Brand More Identifiable
Local SEO helps with brand identity. Building brand identity along with brand awareness is going to help the reputation of your small business and make it more recognizable to potential customers so it becomes easier to make a sale.
Beat Your Competitors
Nothing feels better than stealing a customer away from one of your competitors. A locally optimized SEO site can do just that. The more people you can take from your competitors, the more money your business will make. See these related guides on the many benefits of SEO and why SEO is important for your business to learn more about this topic.
Local SEO for Small Business Strategy
There are many ways to begin your local SEO for a business.
The first step is finding out what you are doing well at and where you need to focus your efforts.
For this, you can work with a marketing agency to get a local SEO audit. In fact, SEO Design Chicago is a full-service marketing agency that has performed many local SEO audits for all kinds of businesses. 
Once you have your report, here are some tips to get you started:
Local SEO Tips
Show that you're local
Update your Google My Business account 
Target local keywords
Build local terms into your meta titles and descriptions 
Engage with other local brands
Focus on user behavior
Show That You're Local
Showing that you're local is the first step in local SEO. You should make sure that your contact information is clearly listed and easily found on your website.
This includes your name, address, phone number, and email.
Update Your Google My Business Account
A Google My Business Account (GMB) can provide information about your website, hours, parking, and COVID-19 safety options.
To keep your listing current:
Keep up with your account
Audit your account frequently
Stay on top of new features 
Target Local Keywords
If you're targeting local terms, you need to make sure Google knows you're local and that you operate a small business in a specific area.
Evaluate your keywords and make sure you're using terms like near me, local, and shops in [city name]. There are many free resources out there to help you with keyword research like Google Keyword Planner and Ubersuggest.
Build Local Terms Into Your Meta Titles and Descriptions
Meta titles refer to the text on the search engine results page which indicates the topic (or title) of a web page.
Meta descriptions provide a brief summary of a web page. They are displayed on the search engine results page for local website listings and are meant to give the user an idea of the content on the web page and how it is related to their search query. 
Incorporating keywords in your meta titles and descriptions will help you rank locally.
Engage with Other Local Brands
Since the Internet is all about connections, links are one of the most important parts of SEO. Links tell Google about your relevance and quality.
Make sure you're linking to websites that are relevant to your industry and that reflect your market.
Focus On User Behavior
The pandemic has changed the interests of consumers. Knowing your customers' wants and needs will help with your local SEO.
Google publishes insights and local search statistics to help you better understand your audience and emerging trends.
Advantages of Outsourcing Your Local SEO Marketing
Outsourcing your marketing to a local SEO marketing agency has its benefits. Partnering with a marketing agency can give your company an edge.
Let's take a look at some of the reasons to outsource your marketing.
Gaining skills and expertise
Accessing the tools of technology
Employing the best practices
Redeeming time 
Saving money
Creating focus
Adjusting ongoing needs
Maintaining flexibility
Generating fresh ideas
Gaining Skills and Expertise
Digital marketing requires a variety of expertise. To create a good campaign you need a social media expert, copywriter, graphic designer, and more. An agency can provide all of these skills under one umbrella.
Accessing the Tools of Technology 
Digital marketers stay current with technology. They can track and implement the best marketing strategies to bring you success. Purchasing software can be expensive. Marketing agencies can save you money and you will have professionals who are familiar with the technology and experience using them daily.
Employing the Best Practices
Marketing agencies bring knowledge of best practices to your business. Your company and niche are unique and agencies know how to tackle your situation, test it, and maintain success. This allows a higher productivity rate and faster results.
Redeeming Time
Marketing agencies can be time savers and outsourcing your local SEO marketing provides these benefits:
Allows employees to work more productivity without the distraction of marketing tasks.
Frees business owners to focus on other efforts.
Creates efficient marketing campaigns that get you results.
Increases revenue from current projects due to focus and completion.
Saving Money
It may seem like assigning digital marketing tasks to current employees would save you money. After all, you're already paying them. However, strapping staff with additional responsibilities can deplete their energy and creativity and some personnel may not have the required skill set to do local SEO optimization.
Outsourcing marketing will save you money in more ways than one in the long term.
Creating Focus
A marketing agency will free up your time to focus on areas you're proficient at and tasks you need to complete. An agency can keep track of marketing summaries and reports. You can have the assurance that your goals are being met and keep your company moving forward.
Adjusting Ongoing Needs
Internet marketing requires maintenance, reporting, and adjusting to get the best results. SEO and social media accounts must be updated frequently and consistently. Outsourcing these tasks ensures that it will get done, and done well.
Maintaining Flexibility
Marketing agencies tend to work on a project-by-project basis. You have the flexibility to increase or decrease their functions. This allows you to test out your relationship. If the relationship proves rocky or things don't pan out, you can simply move on to another agency.
Generating Fresh Ideas
Marketing agencies can provide new perspectives and innovative ideas. They can breathe life into your local SEO marketing efforts. 
Small Business Local SEO
People tend to search the Internet before taking the time to visit your store. And many consumers would prefer to read product reviews before making a purchase. 
Here are some statistics provided by Social Media Today about local SEO and small businesses.
46% of all searches on Google are seeking local information.
97% of search engine users searched online to find a local business.
86% of customers rely on the Internet to find a local business.
Who Benefits Most from Local SEO?
Every company with a local market can gain from local SEO. However, there are some businesses that can really benefit from local SEO.
Medical Services
Businesses such as doctor's offices, dentists, and urgent care clinics are perfect for local SEO. A stellar website is a start. Publishing high-value, informative content will help boost their ranking. Also, providing information via blog posts and how-to manuals can also increase their rankings.
Law Offices
When people are looking for legal counsel, they're looking for a nearby expert. Local search is crucial for law firms. Start by creating a Google My Business account and a solid website centered around relevant keywords. Good reviews will boost local search visibility.
Restaurants
The goal of restaurants is to become a staple in the community. In order to do this, you need returning customers. For restaurants, customer reviews can make or break their local search rankings.
Plumbers 
Local SEO is a prime resource for plumbers or anyone who helps customers with quick problem-solving. Plumbers are in a great position to increase their visibility through local SEO. There's also an endless supply of educational content about solutions to everyday problems that can be published on their websites to boost rankings.
Pet Services
People want the very best for their pets. These services are in demand on a local level. Use keywords like pet sitting, walking, training, grooming, and pet supplies. Good reviews are what people want to see and this will boost your local SEO.
Real Estate
The advantages of local SEO and real estate go hand-in-hand. The key for realtors is to create pages that target a specific local market. It's all about valuable, relevant content. Including localized content on your website will showcase the level of your expertise and define a niche.
The Google 3-Pack
Small businesses should aim to be in the top 3 search results on Google. This is known as the Google 3-Pack.
So, how do you optimize your website for the Google 3-Pack?
There's not really a magic formula for getting into the Google 3-Pack. However, there are a few ways to optimize your website to increase your chances.
This includes:
Manage your Google My Business profile
Get 5-star reviews
Prioritize local SEO
Run local search ads
Google Ads Badge
Local Google Ads have a certification known as a Google Ads Badge. This badge shows your potential customers that your business is trustworthy and reliable.
In order to obtain a Google Ads Badge you must:
Operate Google Local Service Ads
Provide up-to-date licenses and certifications for your business 
After you've provided the correct documentation, Google will perform a background check and access your online reviews. It is essential that your business maintain high standards. If you have dissatisfied customers, Google can take away the badge and refund the customers the cost of the job or the product.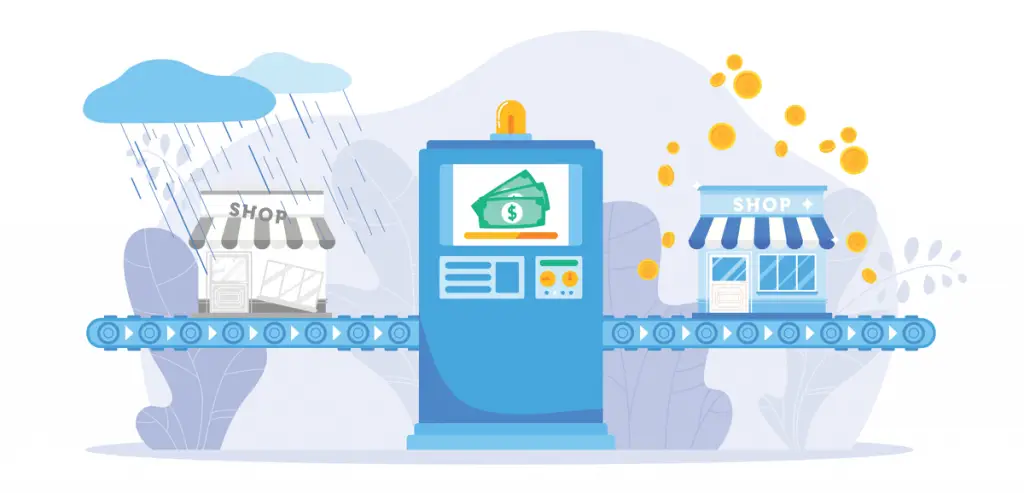 Benefits of Local SEO for Small Business Summary
I hope you enjoyed this guide on the benefits of local SEO for small business and the tips you can use to improve your local search engine optimization efforts.
While this may seem like a tremendous amount of work, it will all be worthwhile once it is completed. In fact, not optimizing your local SEO is akin to leaving money on the table.
The companies that take local SEO seriously and do it well are the ones that are scooping up more of the new customers in a local market.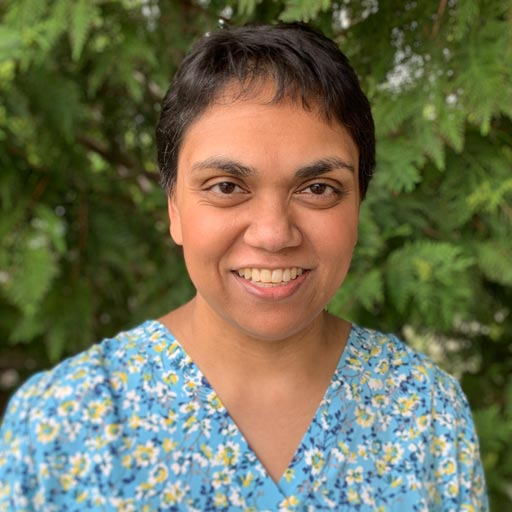 Katie Meyers is an SEO Specialist at SEO Design Chicago. Before joining the SEO Design Chicago team, she interned for them as well as interned as a Content Writer at HZD Creates.