In this article, we're going to explore the backlinks vs inbound links question.
If you've ever wondered what is the difference between backlinks and inbound links, then this comparison guide has all of the answers you need.
Below, you'll learn how inbound links and backlinks are used in link building and the effect they have as ranking factors for search engine optimization (SEO) and driving targeted traffic to a website.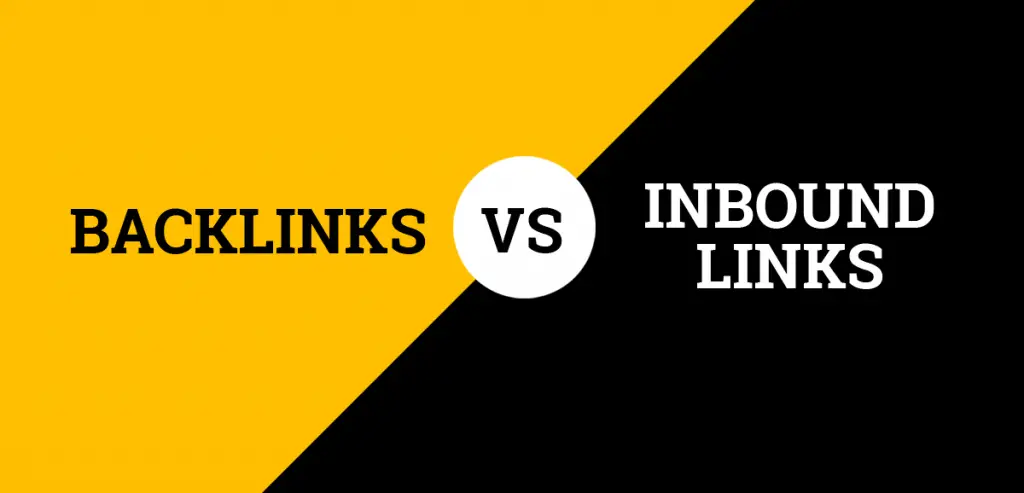 Backlinks vs Inbound Links
The main difference between backlinks and inbound links is the purpose of getting the links for digital marketing. The term "backlinks" is focused on increasing search engine rankings for a website while "inbound links" refers to earning referral traffic.
What Are Backlinks?
Backlinks are incoming links from one website to a page on another website. A backlink helps with SEO by transferring PageRank value to the target page when it is a dofollow link and includes two attributes: anchor text describing the backlink and a target URL.
What Are Inbound Links?
Inbound links are links coming to your website from other websites. The purpose of inbound links is to send visitors to a specific web page on your site to increase referral traffic. Inbound links also pass PageRank value for SEO when they are dofollow and not tagged as nofollow links.
Are Backlinks the Same as Inbound Links?
Backlinks are also called inbound links because they are both off-page SEO methods for getting links from other websites. In regard to search engine optimization, there is no difference between inbound links and backlinks. Both backlinks and inbound links are synonymous with each other.
As explained above, when a person is using the term backlinks, they're usually more focused on improving the individual PageRank value for a target page to increase its positions in the search engine results pages (SERPs) without any concern for users actually clicking on the link to visit the web page.
But if a marketer is using the term inbound links, then they often care more about getting referral traffic through those link placements with SEO being one of the secondary benefits of backlinks.
Therefore, a quick way to compare inbound links vs backlinks is this:
The term backlinks is used for SEO purposes.
The term inbound links is used for referral traffic.
Do Inbound Links Help SEO?
Inbound links do help SEO because they are one of the most important elements in off-page search engine optimization. Inbound links help SEO by passing PageRank value from one website to another site and act as a vote of confidence for the popularity and authority of another website.
The Different Types of Backlinks for SEO
Dofollow Links: These are backlinks that help directly with SEO by passing the PageRank authority of the origin website to the destination site. Learn more about dofollow links.
Nofollow Links:  These backlinks are tagged in a machine-readable way so they do not pass PageRank authority from the origin website to the destination site.
For more comparison details, check out this page on the difference between dofollow and nofollow links.
Why Are Backlinks and Inbound Links Important?
Backlinks and inbound links are important because they represent a vote of confidence from one website to another for SEO value and referral traffic. Both backlinks and inbound links signal to search engines like Google and website users that another site finds your content valuable enough to link to it within their own content.
The more high quality backlinks a web page has, the easier it is to increase the ranking positions in the SERPs for specific keywords. A page that acquires a lot of dofollow links informs search engine crawlers that the content is worth more visibility in the index.
Also, when a high quality website links to another site within its content, then it serves as a vote of confidence that users should check out the linked resource. This leads to more targeted referral traffic that increases organic exposure for a business outside of the search engines, social media platforms, and paid advertisements.
Essentially, earning more backlinks and inbound links can have a positive effect on a website's ranking positions, overall search engine visibility, and total reach with its target audience. However, you also need to understand the difference between referring domains vs backlinks because they're not the same thing.
Do Internal Links Count as Backlinks?
Internal links do not count as backlinks because internal links are links that point from one page to another page on the same website. Backlinks count as incoming links to a website from other websites and point users to specific pages on the target site as a reference or citation.
Another way to understand this is to think of backlinks as outbound links from one website to another site. Outbound links lead to external websites while internal links point to the same domain.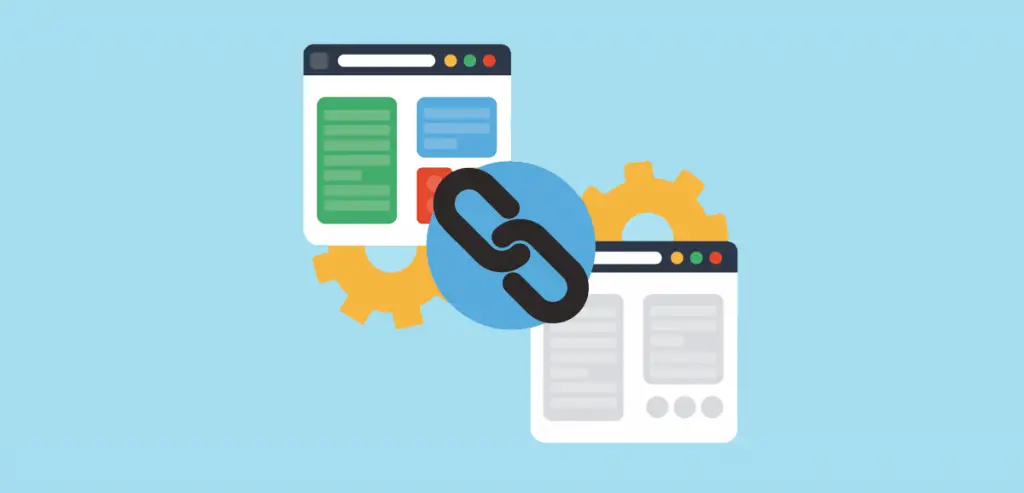 Backlinks vs Inbound Links Summary
I hope you enjoyed this comparison guide on backlinks vs inbound links.
As you discovered, the basic difference between backlinks and inbound links is the purpose of the links for digital marketing. When you compare backlinks to inbound links, the term backlinks typically refers to the quality and number of incoming links for improving search engine rankings for a website; however, inbound links are more focused on earning referral traffic through those link placements on other websites with SEO being a secondary benefit.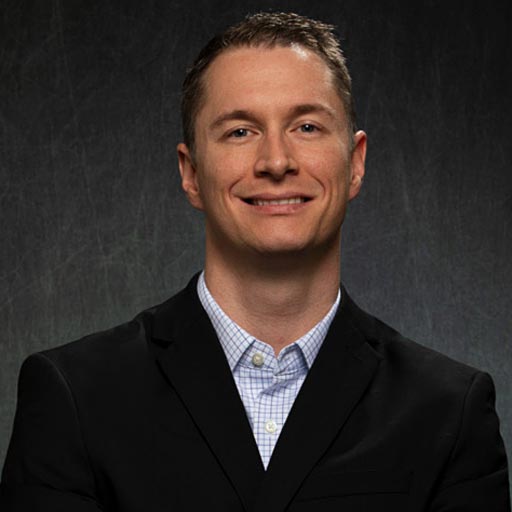 Stephen Hockman is an entrepreneur and founder of SEO Chatter. He specializes in search engine optimization and digital marketing and has been fascinated with SEO since 2005. His goal is to share the best tips and news about search engine marketing to help you get more website traffic.